Top Reasons for Amazon Seller Account Suspension And Tips To Avoid It
Running short of time? Get PDF of the blog in your mail.

Play Now
Account Suspension comes as a thunderbolt to the sellers. Most of the time it is unexpected and forever. Every seller knows how stringent and strict are the selling norms and customer services on Amazon, overruling which can drag sellers in an irreversibly bad condition. Here are the top reasons for Amazon seller account suspension and ways to avoid it. If you are already facing a suspension problem, this write-up would come in handy for you.
A quick run-through to the topics covered in the blog 
What is Amazon Account Suspension? How will you know your account has been suspended?
Reasons, why Amazon has suspended your account.
How to deal with Suspension on Amazon Seller Account?
Ways to prevent future account suspension on Amazon.
What is Amazon Seller Account Suspension?
Amazon seller account suspension means that a seller is no more allowed to sell on the marketplace or sell a particular product that has been marked suspended. Sellers get an Amazon notification mentioning the reason and ASIN or product number first as a warning and then a final notification is sent that declares the suspension.
Note- More often Amazon sends a warning notification, which should be taken on a serious note by a seller. Avoiding such warnings can land you in an abrupt and sudden unfavorable situation.
Boost your sales by adding the Amazon Top Selling Products to your Inventory.
Three stages of Account suspension
Suspension –
A notification declaring the reason and product that no longer will be entertained by Amazon. However, as a seller, you still have the right to put an appeal which is called Amazon suspension appeal (more on this later in the blog).
Denied –
Once you send your appeal you can only hope and request to get your appeal accepted. If not, accept the reality that your appeal has been denied.
Banned –
Amazon doesn't entertain repetitive appeal once it has denied your Plan of Action. Repetitive appeal and forceful letters would only worsen the situation to an extent that Amazon would stop reading anything coming through you.
Topmost Reasons For Amazon Seller Account Suspension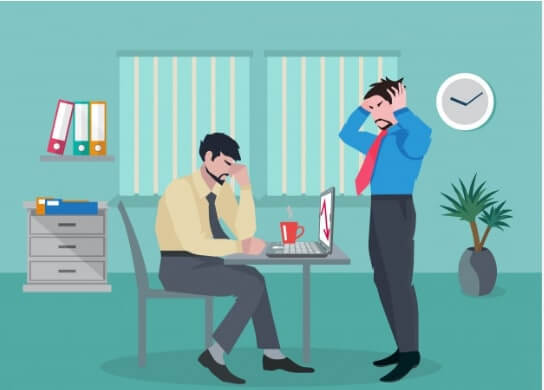 Are you one of those sellers whose account has been blocked by Amazon without giving a convincing reason. Here are the possible reasons why you had to face account suspension-
Not So Good Seller Performance –
Amazon is reviewing your seller account and evaluating your seller performance. Amazon focuses primarily on its own image and credibility amongst its huge customer base, therefore any ups and downs in your performance impact the image of Amazon directly.
If you are a new seller on Amazon, then you must pull up your socks to convince Amazon of your potential through seller performance.
The major criteria that sellers must fulfill to grow on Amazon are –
99% Positive feedback
99% On-time delivery
1% defect rate
Less than 1% cancellation rate
Faster customer response
Learn about Fulfilment by Amazon and Fulfilment by Merchant and also know which is the best platform for you.
Selling Counterfeit Products –
Amazon is very particular about the quality of the products. Your product must be supplied from an authentic supplier. It should strictly not be an imitation of another seller's product listing.
Selling imitated products with cheap quality is an offence and ill practice that lead to account suspension.
Prohibited Product Selling-
Since Amazon is a global marketplace, it strictly follows the trade rules and expects its sellers to follow these policies in order to stay on Amazon.
A seller must be aware of these guidelines and sell only the legally accepted products in different countries.
Disobeying Amazon Policies –
Amazon follows strict seller and customer policies. Right from listing products on Amazon to timely delivery on the doorsteps of the customer is placed under great scrutiny. Amazon policy violation can hamper your selling very badly.
Some other lesser-known reasons
Disobeying Amazon's Appeal –
Very few sellers or Amazon customers know this, but often big sellers who perform outstandingly on Amazon are appealed to sell in vendor Central and not seller central. Under Vendor central, the products are sold directly to Amazon at the prices fixed by them. This directly benefits Amazon and the seller has no control over price and inventory.
The fun part here is, you can't even dare to say no to Amazon if they ask you to shift to Vendor Central. Saying 'NO' would only mean ruining your selling career on Amazon.
Evil Selling Tactics –
If you go deep in your research on other seller experiences on Amazon, you will find how difficult it has become for them to sell unaffected. Many evil and not so honest sellers practice some tricks to fool good sellers and leave them in miserable selling condition.
Some of the evil strategies played by dishonest sellers to make millions as early as possible:
Copying the products and photos without permission,
Bombarding negative comments on seller's product,
Tying up entire inventory and then returning them,
Selling counterfeit products on other marketplaces,
Falsely trademarking your account name,
Copying the entire listing along with ASIN
Inefficient detecting mechanism of Amazon –
Amazon currently does not have such a robust mechanism that can detect and segregate sellers on the basis of the reasons mentioned above. All Amazon can do is to judge seller performance through customer feedback ( that are a target by dishonest sellers) and reach conclusion.
Many seller suspension appeals get rejects because of a lack of documentation by the victim seller who cannot spend days creating documentation for each product. Many victim sellers lose and get their account or product suspension for reasons that were beyond their control.
Amazon Seller Account Suspended? Here Is How To Get It Back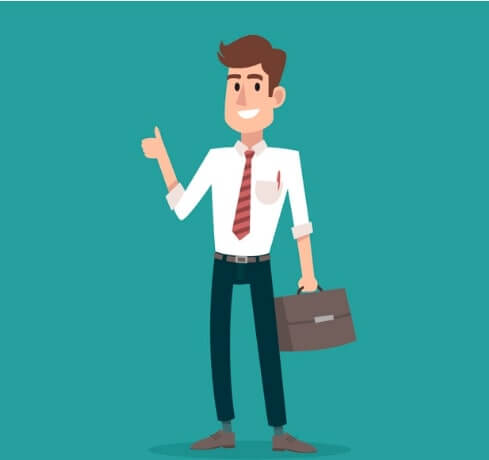 Don't worry if your account has been blocked. You still have a ray of hope. Just don't panic and read what you need to do to reinstate your account.
Take Refuge In Amazon Suspension Appeal –
You always have an option to prepare a Plan of Action as a reply to Amazon. Write a convincing, precise, and fact-based material that convinces the officials to accept your appeal. All you need to take care of is
Do not rush to reply as soon as you get the suspension notification. Bear in mind that this is your golden opportunity to fix things.
Refrain from sending multiple letters to Seller performance. Late reply from their side means 'you will have to wait'.
Don't use unacceptable language.
Don't blame Amazon or the buyer. Amazon doesn't entertain such reasons or excuses.
Use bullets, facts, attach credentials to prove your reason, and assure them through convincing language that you would take care of the issue and won't repeat it ever again.
At any given time or situation, all you can do is to wait and wait and wait! If you still don't get a reply then you will not get one. Consider switching to the next tip.
File for Arbitration-
Though it is not advisable, if you are one of those sellers who have sufficient proofs and credentials that can prove you innocent, then you should take legal actions to fix things on your part.
Under Arbitration, you can file a complaint before a senior lawyer or retired judge. Both the parties (You and Amazon) will put their case and the judgment that you pass by the legal personality would be binding. The judgment is generally an award that you can't overlook.
Arbitration is an alternative to litigation in a court of law. Arbitration is completely legal, binding, time and cost-effective also.
Amazon Sellers Lawyer is a website run by a dedicated team with a robust legal background. The team aims at giving justice to victimized sellers on Amazon and protects their Intellectual Property Rights.
Key Tips To Avoid Amazon Seller Account Suspension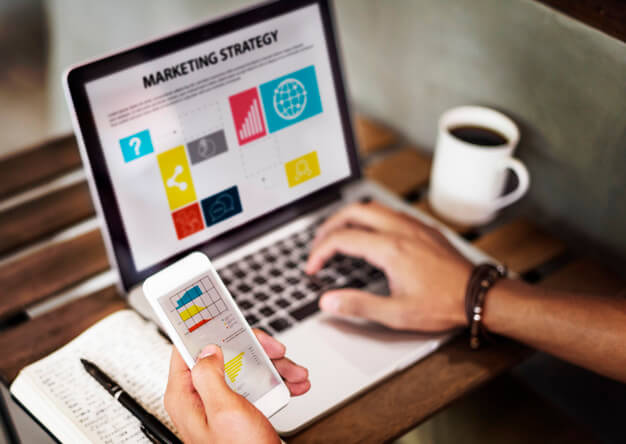 Provide Best Customer Service –
One of the genuine reasons why you might face account suspension on Amazon is poor customer service. Strive to give your customers the best shopping experience. Keep defect rate, cancellation rate, late shipment rate as low as possible.
This will increase your ratings, good feedback and enhance your seller performance.
Read out the Top Strategies and Tools for Amazon Repricing to increase the sales of your business.
Check Amazon Report Regularly –
Don't ignore the notifications or mail sent to you by Amazon. They can be as usual as photos, images, or correct category mapping. Just abide by the instructions given to you.
Update Your Listing –
At least avoid making mistakes from your side. List your products in the right category, use good visuals and description, put product title. Honesty is the best policy so, show what you actually sell.
Avoid Selling Counterfeit Products –
Don't copy/imitate products. It's not just wrong but completely unethical. And Amazon won't reinstate account suspension on such grounds in any way. List your own authentic and unique products. Don't rush towards making money faster, remember, 'Easy Come Easy Go'.
Fight Negative Feedback –
Since, marketplaces are becoming competitive every day, keep your eyes open and keep cross-checking your listings and reviews. In case you suspect any foul strategy of sudden negative feedback bombardment, report it to Amazon as early as possible. You can contest negative feedback for 90 days.
Trademark Your Brand And Account Name –
Register your brand and trademark your account name as well. Many sellers have faced and continue to face their account and brand stolen and trademarked by some other seller without permission. If you want to avoid such mishappenings, get legal approval for all your intellectual property.
Latest Amendments in Amazon Seller Policy For Suspension:
Last summer on August 16, 2019, Amazon made modifications to the Amazon seller agreement. As per the latest changes, merchants get 30-days' notice before Amazon account suspension. To protect merchants from potentially unfair suspensions, Amazon will also provide reasons for account suspension. This was the result of the settlement between Amazon and German antitrust authorities.
Some Protips
Avoid listing ultra-competitive products on Amazon or any marketplace for that matter. There are many dishonest sellers who can go to any length to pull you down.
Never depend on Amazon for your complete revenue. Focus on multiple selling channels to draw your financial goals.
Establish your brand authority. Use social media and various other online and offline advertising and awareness platforms to spread awareness about your brand.
Build your own fraternity of loyal customers who can stand by you during your bad business days.
What You Can Draw Out As A Conclusion
Online selling has a lot of buzz around, but the actual sincere and potential sellers realize the hidden and lesser-known challenges of selling on global marketplaces like Amazon. While selling on Amazon, at no point of time should you forget that it is Amazon's home and they can throw you out as per their discretion.  All you can do is to perform best as per your potential and keep your selling account as transparent as possible, keep your documentation handy, keep an eagle's eye on listings and keep cross-checking for any unethical imitation. In case you have firm faith in your innocence and feel that Amazon has been violating your selling rights, do not fear to take legal actions. Amazon cannot overlook the decision made by an authorized personality at any cost. Smart work, patience, and perseverance are what can keep you going throughout your online business journey.