Navigating Through Magento 1 End Of Life Together | CedCommerce
Running short of time? Get PDF of the blog in your mail.

Play Now
Magento being the leading open-source eCommerce platform that is used by most of the merchants is soon going to end its Magento 1 version. Magento 1 end of life is a major concern for most of the sellers.
So many merchants like you are still working on Magento 1 but it's the time you should know that Magento 1 is coming to an end by June 2020.
With the Magento 1 End of Life what questions come to your intellect?
Will the websites halt working? Will the trade come to end?
Relax! it won't.
There will be no modern highlights or indeed quality fixes discharged for Magento 1 after June 2020. Therefore to help those merchants who are planning to stay on M1, CedCommerce, the official Magento Community Insider Partner is extending its support by providing customer and development support for M1 extensions.
75% of Magento stores are still running on Magento 1 and We are Supporting you even after the end of life
What does Magento 1 End Of Life Mean for merchants?
As you all know that after 30th June Magento 1 will come to an end and there will be no new updates for it. But there is no need to worry as your store website won't be shut down. It will also be very difficult for merchants to compete with others in the market. Hence it becomes the need of the hour to have support for your Magento 1 extension.
This "Magento 1 End of Life" subject rotates around these three things:
security patches
code fixes
feature improvements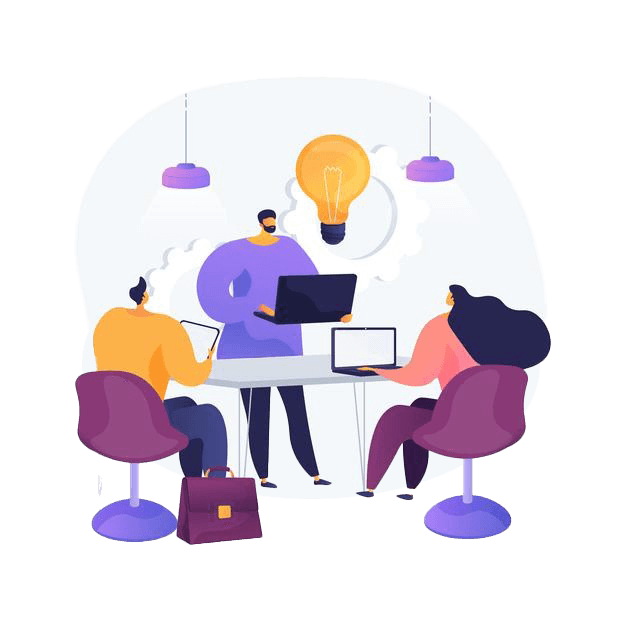 Stay stress-free and continue selling on Magento 1
Connect with our experts to manage your Magento 1 store and sell like before without any hassles.
Challenges for Merchants Staying on Magento 1:
As already stated above that Magento will not discharge any more security patches or overhauls once Magento 1 EOL happens and, basically, there will no support left for the merchants. When it comes to the end of Magento 1 retailers will be facing a number of challenges if they have not yet taken any decision for their store:
Loss of PCI Compliance: Most payment gateways require that you conduct a quarterly PCI compliance scan on your store. Your store couldn't pass those PCI scans without proper security patches and security monitoring.
Insufficient Support: Security is a costly and tedious undertaking to manage on your own. So maintaining security for your store and earning revenue simultaneously will become very difficult for you. Hence you would be needing expert Magento 1 developers.
No Security Updates: Since there would be no security update for Magento 1 extensions, so you need to keep your fully-fledged store on M1 secure. For any of the updates or new features, only custom work can be done through the experts.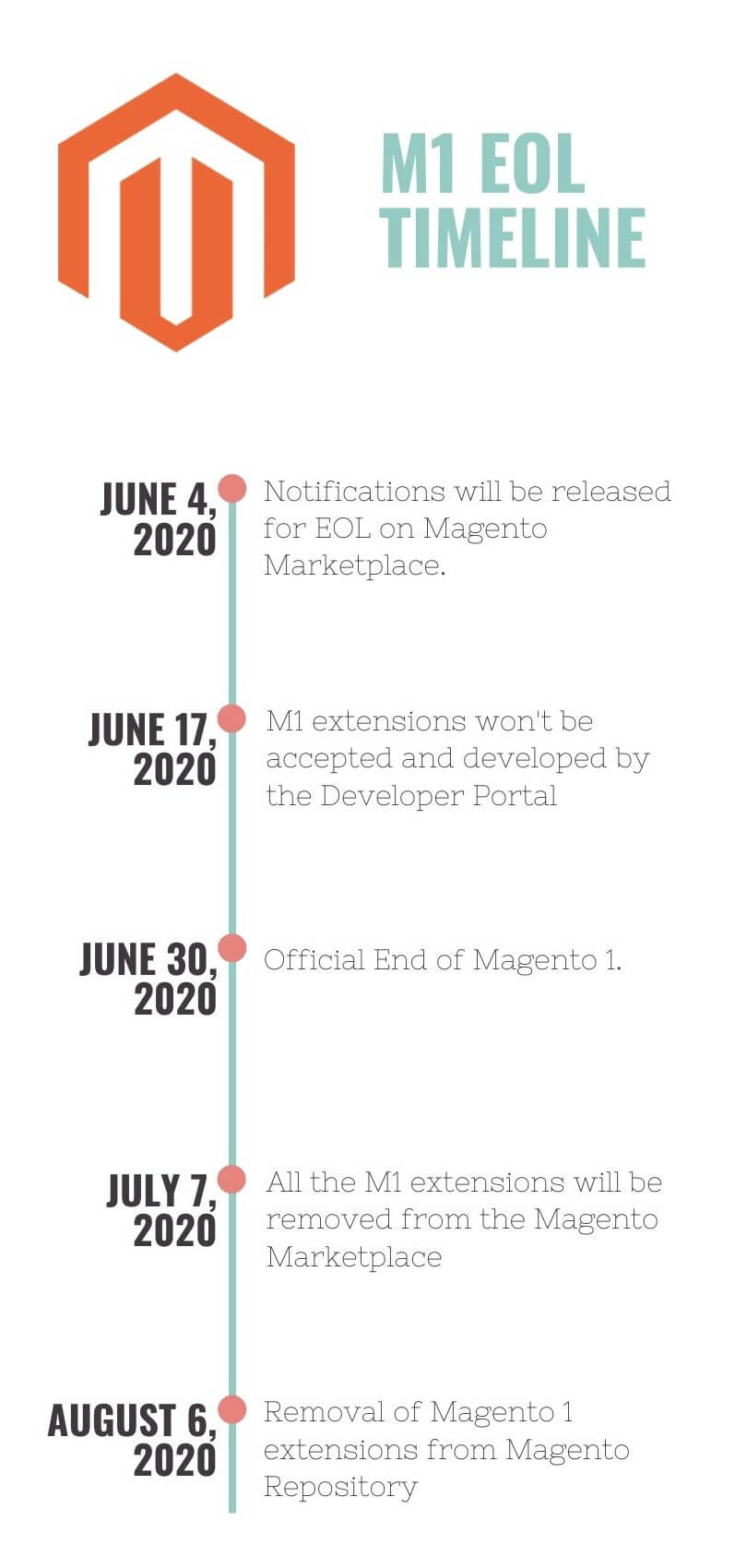 Hang in There – CEDcommerce is here!
At CedCommerce, we know it's the most confusing time for you to make a decision. So if you have thought of staying on Magento 1 for the time being then here's a piece of good news for you. We are with you at this time and providing the Magento 1 extensions service and customer support.
Although the M1 extensions will be removed from the Magento marketplace after Magento 1 EOL, we will still be supporting the merchants who wish to stay on M1. After the end of M1, you need to secure your website so we have come up with this service.
We will also be giving support for your website enhancement for the following services:
Multi-Channel Integrations:
If you are thinking that solutions for all the marketplaces will be removed from the Magento marketplace and you can not sell on any new marketplace then no we are selling the extensions on our marketplace. There are multi-channel extensions for 40+ marketplaces available on CedCommerce of Magento 1. You can easily sell on your preferred marketplace.
Website Development:
We are also helping you to build your website on Magento 1. Our expert developers will keep the website secured so that you can earn higher revenue.
Custom Extension Development:
As per your needs, we are also facilitating the service of Custom Extensions Development. We will deliver you what and as you need in your Magento 1 store.
Speed Optimisation:
If thoughts are running in your mind that you will be continuing to Magento 1 and your store might work slow, then we also have Speed optimisation services. Our experts will be analysing your website and after that optimising it. So your Magento 1 store won't be running slow.
Theme Customisation:
To make your Magento 1 site attractive, our experts are here who will be suggesting you select the best theme for your store.
Consultation Service:
We are also available round the clock to assist you in consultation for your store and to clear all the doubts are arising related to the Magento 1 EOL.
MultiVendor Solution:
We also provide a full-fledged Magento 1 multi-vendor marketplace package with exclusive features to streamline your presence in the world of eCommerce. The automated management of vendors helps the marketplace owners to keep the whole process under their control and also provides abundant functionalities to the suppliers for selling and handling their products conveniently. Our Multi-Vendor Marketplace also gives merchnats the freedom of using their marketplace the way they want it with as many features they need with the use of addons.
Mr. Abhishek Jaiswal, Director of CedCommerce shares his views, "Seeing the choice of most of the merchants who wish to stay back on Magento 1 for now, so, we are continuing our services for Magento 1. As we aim in making the Internet a better place to sell, so we did not want any obstacles should come due to this Magento 1 end in June. Therefore our services will help the merchants to continue selling smoothly."
Connect with our expert now if you have any doubts on staying on M1.
Until you are ready to move on to the next version of Magento, we extend our help to you with the customisable services for Magento 1 extensions. For the time being you wish to continue on M1, you can leverage our full-fledged Magento 1 services. We are helping out so that you can take your time and stay protected on M1 until you switch to M2.
Stay stress-free and contact us to continue selling on Magento 1.
What Others have for Magento 1 Merchants?
To help the merchants with the end of Magento 1, we along with the organisations in the community have stepped forward by partnering to provide the PCI compliance service, Shipment service, Hosting services, etc. This has been done to ensure you get all the full-fledged services in a single place. And also you can continue to sell on Magento 1 without affecting your business.
Conclusion:
To ensure you stay in your business, CedCommerce Magento 1 EOL support is the best solution for now. Till the time being you wish to continue on M1 after June 2020, you can continue by using our services and grow your business.
But we would still say that moving to Magento 2 would be a better option for you when you think of switching.
You can leave us a comment below if you have any queries related to Magento 1 EOL.