Fashion Store Storagebin3's Success Story: From Shopify to Walmart
Running short of time? Get PDF of the blog in your mail.

Play Now
Challenges Faced
Kirk Allan Ferbert is the owner of the online fashion store Storagebin3.com. Being an online store owner involves many complex tasks that are not easy to manage. Furthermore, he also wanted to expand on known marketplaces like Walmart. And so, he was striving to look for solutions that could help him sell hassle-free from Shopify to Walmart from his store and seamlessly manage multi-channel.
Kirk wanted to simplify Product Listing, Inventory synchronization, Auto order acknowledgment, and many more aspects that he had to perform manually. All these tasks were making multi-channel selling challenging for him.
For this reason, he searched for an integration extension that could help him connect his store with Walmart in a seamless manner.
Solution
Kirk came to learn about CedCommerce's Walmart Integration and opted for it. The integration solution helped him in connecting his Shopify store with Walmart. The app also automated various tasks of multi-channel selling like order acknowledgment, cancellation, inventory synchronization, etc. Hence it made it easier for Allan to manage all aspects of selling on Walmart from his Shopify store.

In a conversation with CedCommerce's experts, Allan said: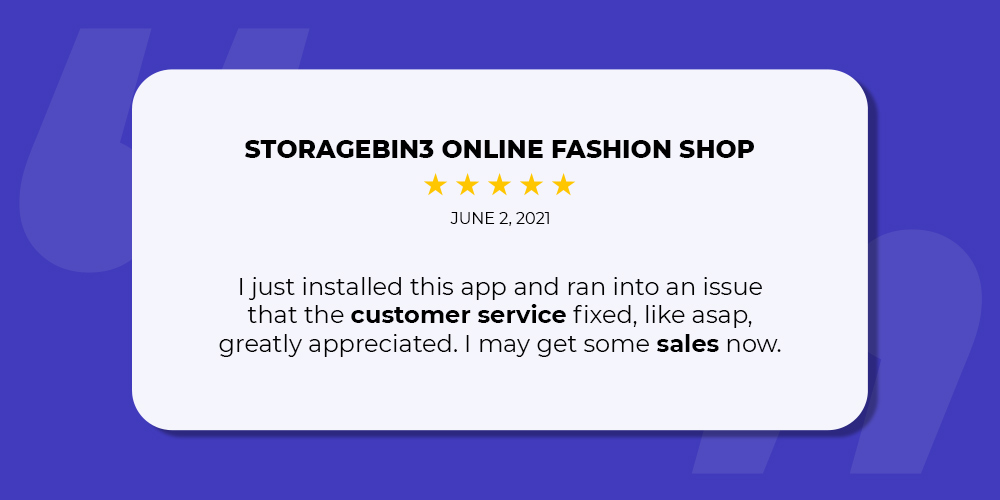 Outcome
Storagebin3's team now performs all the day-to-day operations seamlessly with the Walmart Integration app. The app helps him in the synchronization of inventory of both stores. Above all, the 24/7 expert support through the alignment of a dedicated account manager helps him solve queries in the earliest. This all helped him increase the visibility of his products on Walmart from Shopify and effortlessly boosted his Walmart sales.
About Storagebin3.com
Storagebin3 is an online fashion shop that started in the year 2021. This online fashion shop provides timeless products to customers at the best prices in the industry. The company offers a range of products that you can include in your collection of clothes and accessories. Storagebin3 has several warehouses across the country for the fast delivery of products to customers. The company also provides the best shopping experience to customers by offering competitive products and best-in-class support services.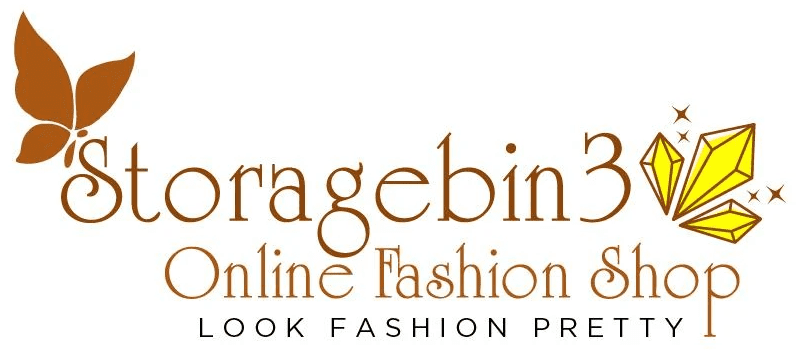 Source: storagebin3.com
Major Benefits of Walmart Integration
The Walmart Integration solution by CedCommerce connects the Shopify store with Walmart. It makes selling on Walmart from Shopify a hassle-free experience for sellers. The significant advantages of the Walmart Integration that helped Storagebin3 online store in simplifying selling on Walmart are as follows:
1. Product profiling
The profiling feature of Walmart Integration helped Storagebin3 in creating product profiles for effortless listings on Walmart. Now Kirk Allan Ferbert easily creates profiles and assigns products of his store Storagebin3 within these profiles. These profiles helped easily map products from various categories of his online store with the relevant category on Walmart.
2. Order management
The Walmart Integration helps you manage orders without trouble. The app fetches orders from Walmart and displays them in the app to make multi-channel selling smoother for you. So you can easily manage and process orders from Walmart with the usage of Walmart Integration.
So now Allan can fetch orders from Walmart with a click and know about all orders created on Walmart. The app also makes it clear to know about the sales and failed orders, and the orders for which the returns are created.
3. Real-time synchronization
CedCommerce's Walmart Integration synchronizes Walmart and Shopify orders in near real-time. This helps maintain uniformity in inventory and product details across your Shopify store and Walmart. Any changes made in product details get updated on both the places in near real-time.
With this feature of the Walmart Integration, Storagebin3 is now free from manually updating inventory on the two places. The inventory of Allan's store and Walmart are synchronized with the Integration app. Whenever the stock is reduced either from the sale from his store or Walmart, the app reflects the new inventory level at both places.
4. Run promotions
Walmart Integration App also helps you in running promotions on Walmart. You can offer Clearance and Reduced price deals for your Walmart products. The app allows you to display previous prices, new prices, and the amount saved to induce purchase among your prospective customers.
Now Allan runs promotions whenever he needs to speed up his Walmart sales. By specifying the time duration for the promotions, type of promotion, and the price type, whether by percent or fixed value, Allan now sells more in less time whenever required.
About CedCommerce
CedCommerce is a one-stop destination for those looking to streamline multi-channel selling. Irrespective of the framework you use to sell online, CedCommerce provides customizable solutions for all frameworks like Shopify, WooCommerce, BigCommerce, Prestashop, etc. Serving marketplace sellers for more than a decade, CedCommerce helps sellers sell better on the marketplaces like Walmart, Amazon, eBay, Fruugo, OnBuy, etc.
CedCommerce also aligns a dedicated account manager with the Integration extension to familiarize you with the app usage. In case you need any help, the dedicated account manager assists you 24/7 in delivering a seamless selling experience on Walmart.
To Sum Up
Altogether, Walmart Integration from CedCommerce proved to be a game-changer for Storagebin3 online fashion store. Now the owner Kirk Allan Ferbert is effortlessly doing multi-channel selling from Shopify to Walmart. With the advanced features of integration and impeccable support services offered by CedCommerce, the Storagebin3 team told CedCommerce that they would also be looking for expansion on Google Shopping, Facebook, and Instagram with little help from Cedcommerce. And so Cedcommerce will be offering solutions for these platforms to Kirk Allan Ferbert to boost his products' visibility further.