A Complete Guide On Cross Border eCommerce in 2022 | Infographics
Running short of time? Get PDF of the blog in your mail.

Play Now
With the evolution of eCommerce across the globe, there is a sudden rise in the demand of Cross Border eCommerce.
Earlier, people used to avoid buying or selling products abroad. But in the last couple of years, this misconception is eradicating. In fact, the cross-border is on a boom and experts predict that soon it will amount to 3.53 trillion US dollars.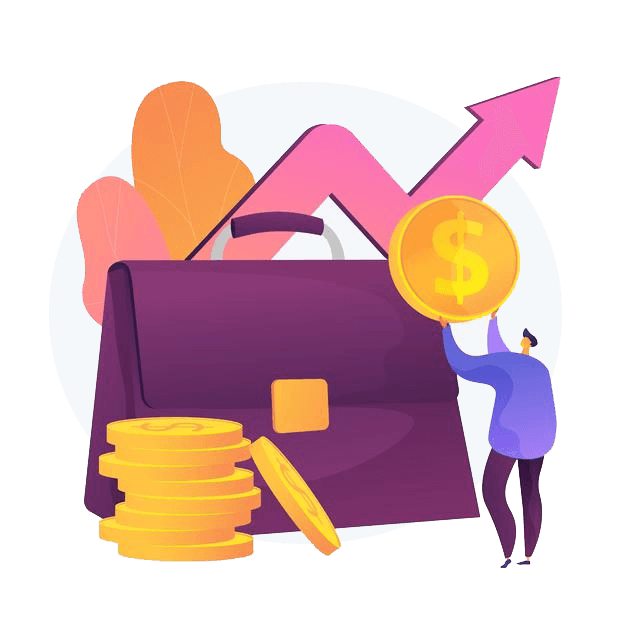 Know which Cross Border Marketplace is Best For You
Join the Free session with eCommerce experts to analyse the best cross border marketplace for your business based on your region, product categories and target audience.
So, we have prepared a well-researched infographic containing answers to all your questions. For example, Benefits, Major Challenges, Best selling products, regions, frameworks & marketplaces, the future scope of Cross Border Selling.

Here are the details:
What is Cross Border eCommerce?
Cross border eCommerce is defined as the process of online trading or selling between two entities, a business (online seller) and a customer (or consumer) who are based in different countries.
Moreover, this mode of eCommerce allows online sellers to sell products to desperate customers situated across the globe. So, if we see it from the perspective of customers, they can bag products that are unavailable in their own country.
Furthermore, sellers can sell products to customers in many categories; such as clothing, fashion, kids, toys, etc.
In addition to this, cross border eCommerce successfully establishes a global link between Sellers and customers.
So, for sellers looking to expand their selling reach, cross border eCommerce is a perfect opportunity. Also, you can achieve cross border selling with Magneto multichannel selling platform.
Cross Border eCommerce Definition:
As the definition of cross border eCommerce goes – Trading of goods and services via an electronic medium (or simply a website) where consumers and traders are present in different countries.
So, this opens up infinite opportunities for online sellers to expand business overseas.
Cross Border eCommerce Statistics:
Some of the most eye-catching statistics of cross border eCommerce are listed below:
In 2022, cross-border business is projected to account for 22 percent of eCommerce shipments of physical products. (Statista)
Cross Border business will amount to 3.53 trillion US dollars by 2022 (Statista)
50% of US-based companies have 80% or more of their eCommerce revenue coming from the North American market.(Hubspot)
Customers based in the Asia Pacific region consider their preferred mode of payment to be Cash on delivery (COD). 83% of Indian consumers prefer using cash-on-delivery as a mode of payment for online purchases. (Rapyd Research Study)
According to Bloomberg, Chinese cross-border alone amounts to 60 billion USD.
67% of customers prefer to shopping abroad due to lower prices outside of their own country (invespcro)
Clothing and Accessories are the most selling product category for cross border. It contributes more than 31% of the total.
Why Do Customers Prefer Cross Border Shopping?
The top 3 reasons why customers prefer cross border shopping are:
Cheaper pricing
Unavailability of product in their country
Unique products
What are the Advantages of Cross Border eCommerce?
The major advantages and perks of Cross border selling from the perspective of an online seller are:
Global Reach
Increased engagement
Increased Revenue
Building Brand Authority
Eliminate Competitions
What are the major Risks Of Cross Border eCommerce?
Along with many advantages, there are also a few risks involved in cross border trading and selling:
Credit card Fraud
Order returns
Logistics failure
Government regulations & taxations
Major Challenges While Selling Cross Border?
An ideal online trader needs to be aware of all the challenges that occur while selling on cross borders. So, here are the major cross border eCommerce challenges while selling abroad:
Language Barrier
Shipping Concerns
Payment & Currency Concerns
Marketing Complications
Legal Regulations
So while preparing yourself for selling abroad, be ready to face these consequences. Also, you must be aware of what are the most selling products so that you can capitalize more.
Most selling products on Cross Border eCommerce:
Here's the list of the top 5 most selling products in cross-border selling.
Clothing & Accessories
Mobile & Accessories
Books & Media
Toys & video games
Beauty products
Also, in order to generate more ROI from the whole campaign, you must stick to the products in the above list while selling cross borders.
Which Countries are the best for selling products Cross Border?
For this, you first need to be aware of the global region which attracts a major audience. So, the scale of cross border eCommerce market across the globe is spread as:
Asia Pacific
North America
Mid Eastern Europe
The Middle East and Africa
Moreover, you must be sure to consider your target audience and your product before choosing a country.
Which are the Best Cross Border eCommerce Marketplaces to sell?
Here is the list of the top marketplaces that a seller must prefer for cross border selling:
An emerging marketplace with its roots in Europe. Moreover, it allows sellers to sell in more than 46 countries across the globe. So, to connect your shop with the fruugo marketplace click here.
The best word to describe is that they are conglomerates of Latin American eCommerce. Moreover, they provide feasible services for cross-border sellers. So, to connect your store with Mercadolibre click here.
The names' quite enough when we speak for a marketplace that is tailor-made for sellers to expand business overseas. So, to connect your store with the eBay marketplace click here.
The most dominant marketplace in today's eCommerce industry. Moreover, it serves as a perfect platform to expand your business internationally. So, to connect your store with the Amazon marketplace click here.
Boost your sales by adding the Amazon Top Selling Products to your Inventory.
Which are the best eCommerce Platforms/Frameworks to sell cross border?
The top platforms to sell products cross border are:
What is the Ideal Way of cross border selling?
The best way of performing cross border selling are:
Integrating major payment methods
Enhancing the website performance
Improving mobile web experience
Product translation and optimization
Opting Flawless Logistics & Delivery services
Switching to multichannel Selling
Creating a perfect marketing campaign
Is Cross Border The Future of eCommerce?
Yes, there's no doubt that cross border eCommerce is the future of eCommerce. Moreover, the statistics & predictions reflect that it is on an exponential rise. And with the advancements in the field of eCommerce solutions and development, cross-border shopping is evolving rapidly. So, if you are planning to sell on cross-border marketplaces, now is the best time for you to make a decision. And connect your store with the top cross-border marketplaces.
CedCommerce provides many eCommerce solutions that simplify your way of selling.
I hope you liked the well-researched infographic we created on cross-border eCommerce. Feel free to share your views.