How to create an online marketplace in India?
Running short of time? Get PDF of the blog in your mail.

Are you planning to create an online marketplace in India? If yes, the process of getting started and its growth prospects would be the primary concern areas for you. With the intent to answer the questions you might have, we bring to you the process of starting an online marketplace in India and the reasons for its rising potential in this country.
Online marketplace startups such as Myntra and Flipkart gained significant popularity among their consumers in a considerably short period of time. Comfort and convenience are the USP of online marketplaces since they commit to offering the exact same product consumers want without having to go from aisle to aisle at brick and mortar stores.
Moreover, quick delivery services, a variety of product choices, deals, and discounts on online marketplaces attracted consumers greatly in India. These factors are leading to the predictions that there will be more than 220 million online shoppers by 2025.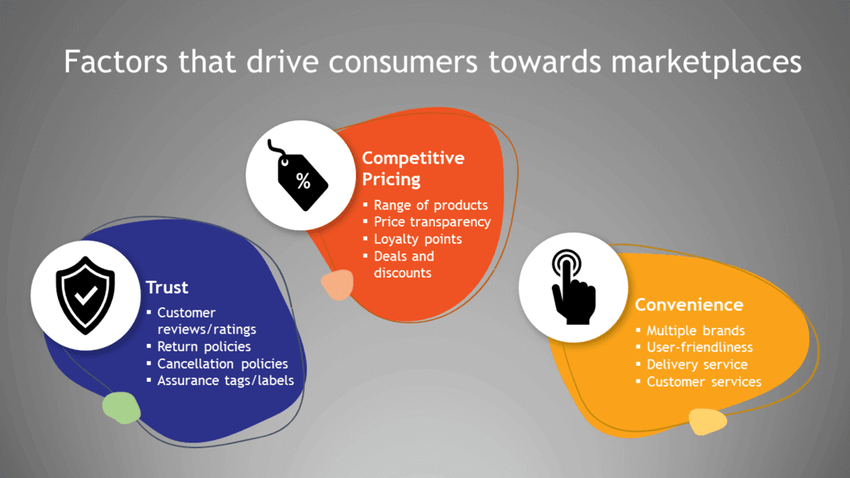 Scope of multi vendor ecommerce platforms in India-
India leads in the list of the world's fastest-growing countries in the field of e-commerce. It is growing at the rate of 27% in 2021 and is expected to reach $66.67 billion this year. And that does not end here. E-commerce will continue to rise in the future too. Its sales are expected to grow at a CAGR of 25.1% between 2021 and 2025, raising the sales volume to as high as $145 billion.
Such growth of ecommerce stems from an increase in the use of devices such as tablets and smartphones. Moreover, faster internet connectivity further enables a speedy buying and selling process.
This ability to buy quickly due to faster connectivity and the ease of smartphone usage encouraged Indian customers to shop online.
Furthermore, the Indian government's initiatives like Digital India, Make in India, Start-up India propelled budding entrepreneurs to build ecommerce marketplace in India in the country. Proper implementation of such programs ensures the tremendous growth of online marketplaces. Thus, government programs, smartphone usage, and internet connectivity drive the success of multi vendor ecommerce platforms. Look at the examples of a few successful ones below-
1. MyPetrolPump–
MyPetrolPump is a fuel-delivery marketplace startup that delivers fuel door-to-door. Within the initial years of its launch in 2016, this online marketplace delivered over 5 million liters of fuel.
2. EthnicSmart–
EthnicSmart is an Indian B2B multi vendor marketplace. Millions of vendors run their small-scale businesses of ethnic clothing through this B2B marketplace. It provides marketplace facilities to wholesale vendors for their online trading of ethnic clothing. Since its development in 2012, subscribers on EthnicSmart grew by 50000 in 2021 with the latest launch of its PWAs.
3. Paytm Mall–
Paytm Mall is an Indian B2C multi vendor marketplace owned by its parent company Paytm. With around 1.4 lakh vendors, this marketplace grows exponentially even amid the current situation of the pandemic. Brand promotions and shipping fees brought this marketplace remarkable profits. No doubt, it also grew by supporting sellers and buyers.
4. Bluestone–
Bluestone, an Indian jewelry online marketplace, offers a "try at home" service. In this service, Bluestone ships products to the location of buyers without being paid. They try it at home and return it in case they are not satisfied. This practice helps buyers to choose the right product. They get a personalized experience from the online marketplace. As a result, its sales are growing rapidly.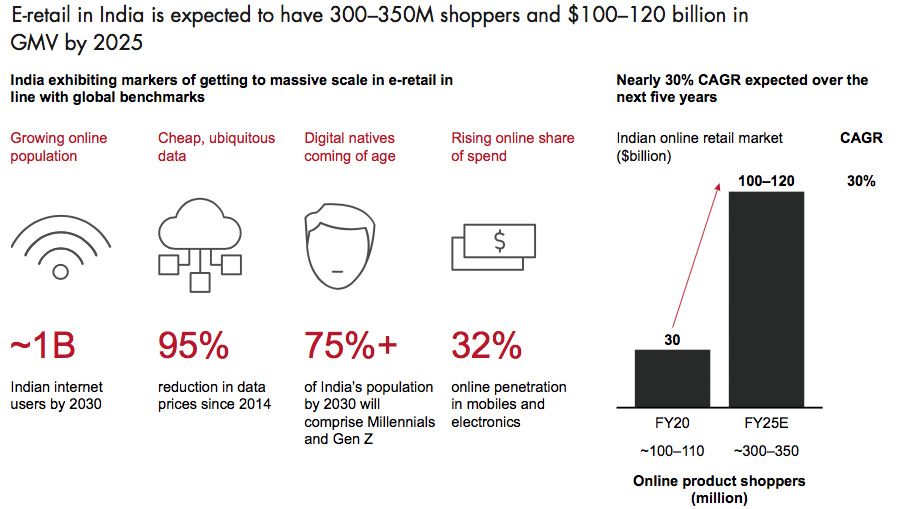 Image source: Consultancy.in
What are the benefits of creating an online marketplace in India?
Merchants and businesses find online marketplaces a better deal when it comes to sales and revenue generation. They enjoy benefits such as-
Increase in order volumes-
Customers can quickly find and select products or services in a multi vendor online marketplace. Many times, they find products that are not available in physical stores. Cross-selling and upselling are also facilitated on marketplace platforms. In this way, buyers find related products.
They search for items, add to cart, pay and receive products at doorsteps- all this buying process happens within a single day. Order volumes on your multi vendor ecommerce platform soar high if this buying process happens quickly. 
Your online marketplace educates buyers about products-
Your vendors can personalize their product listings on your multi vendor marketplace. They add as many images as they want, complete descriptions, price ranges, categories, promotional offers, shipping fees, etc. This personalization of product listings educates buyers by delivering complete details. They get to know about the listed products better. This knowledge is important to make it easy for them to decide their purchase.
Your online marketplace manages everything-
Your multi vendor ecommerce platform in India takes care of logistics and inventories. Besides, it manages product upgrades, prices, and all the other functions. You do not have to spend time and money on each of these functions. Registered sellers handle all of these tasks by themselves.
You can build ecommerce marketplace in India at a low cost-
Since vendors manage your marketplaces, you do not need to hire people for this task. Moreover, they control invoices, orders, and shipments too. You just spend a little amount of money on its marketing and scaling.
You will earn better from your online marketplace in India-
Your marketplace adds new sellers regularly which creates a wide category of products. This wide category of products being displayed on your marketplace enhances its reputation as well as revenue.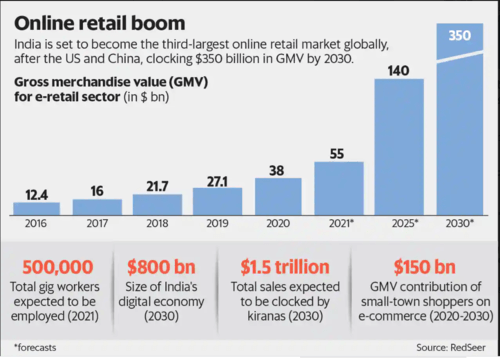 Create your online marketplace with suitable solutions

How does an online marketplace in India work?
When you create online marketplace in India , it will have three entities: You, your vendors, and your buyers. Vendors register themselves on your multi vendor ecommerce platform in India. They list products, personalize their lists, and display them on the front end. On the other hand, buyers search for products listed by these vendors. They add products to the cart as soon as their search is over and then check out quickly.
In this way, your multivendor e-commerce platform in India connects buyers and vendors smoothly. It allows buyers to interact with different vendors. So, orders from buyers are passed to the vendors who dispatch the orders. They either replace or refund the orders in case buyers are not satisfied with the products. On one hand, they buy multiple products in a single order. On the other hand, you( the marketplace owner) will earn through different revenue models-
Subscription
Sign up
Product listing
Commission
Hybrid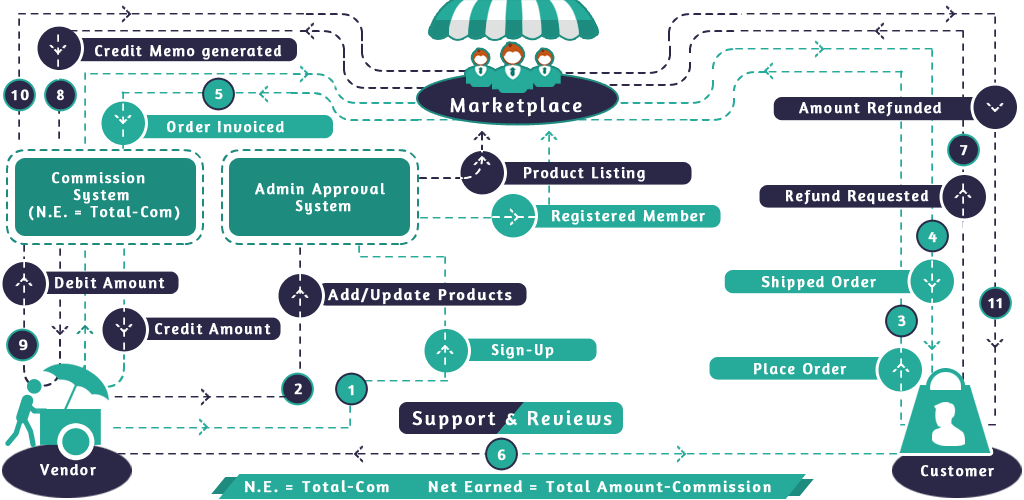 Image source: Cedcommerce
Advanced solutions for your marketplace to work well

How to create an online marketplace in India?
It is easy to create an online marketplace in India with proper planning. This planning requires your consideration of certain marketplace aspects. Evaluating the industry in India, marketplace website designs, customer acquisition strategies, revenue models for your marketplace are those certain aspects you can consider for your plan.
So, let's understand how you can create an online marketplace in a planned way-
1. Validate your decision to build ecommerce marketplace in India
It is the foremost thing to strengthen your idea of starting the online marketplace. In this way, you will not be confused. You will be very clear about your plans, goals and strategies. You will have your answers to how to kick start your own online marketplace. Your marketplace idea can be strengthened by-
Clarifying and validating a marketplace niche that fits well-
Visualize having a multi vendor marketplace platform in India like Flipkart and Nykaa. Maybe these marketplaces are working well on the same niche you have come across. But, how will it compete with industry leaders? Well, you need to stand differently from them. In order to stand out of the box, clarify and validate your niche.
Your competitors might not be solving your target audience's problem. This situation is a great opportunity to think of an approach that solves their main problem. Therefore, your niche should benefit your users in every possible way.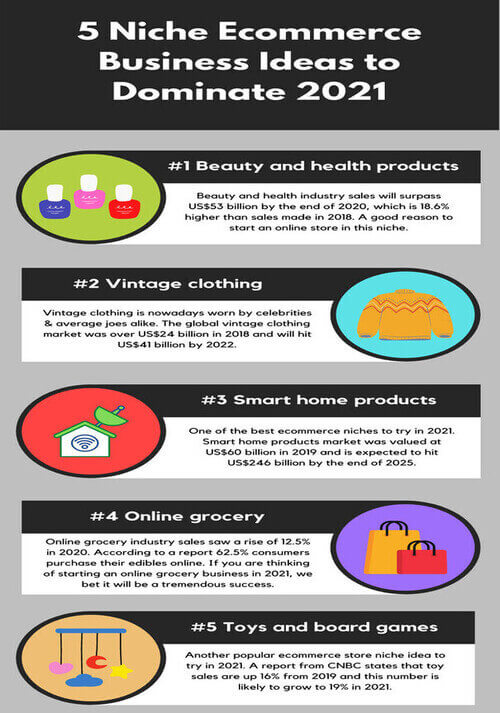 Researching the marketplace industry of India and your competitors in this country-
Research well about the basics of starting a marketplace business. Search for competitors who work upon the same idea as yours. Track them to know how they are adding value to the industry currently. Moreover, search for their drawbacks. It would be easy for you to make your marketplace better than them. You will also know the costs required to build your online marketplace in India.
Knowing your sellers and buyers-
To build ecommerce marketplace in India and grow it, knowing your Indian sellers and buyers is necessary. Note down their expectations from your marketplace niche. Sellers typically expect higher profits at low costs. They want an easy way to use your marketplace infrastructure. In order to avoid owning their own platform, they prefer your marketplace functionality.
Similarly, buyers want to avoid spending too much time on your marketplace. A single shopping cart where they collect selected products would be much convenient and time-saving for them. Moreover, they want to get the best of what they want. That's why, they expect a broad range of products on your marketplace.
Choosing the type of marketplace that suits your target audience-
The functionality of your marketplace is based on the type you choose. There are several types of marketplaces that are suitable for your target audience-
Business to consumers(B2C)-A marketplace that initiates transactions between traders and common consumers.
Business to business(B2B)– A marketplace that initiates transactions between two or more traders.
Consumer to consumer(C2C)– A marketplace that initiates transactions between two or more common consumers.
Planning the best of the business models for your marketplace-
To build a sustainable and successful marketplace platform, find a business model that finances your marketplace. You need money to improve your marketplace features in the future. How will you get that money flow? Well, there are various business models you can generate revenue from and invest the money in further marketplace extensions.
The business models to integrate while you build ecommerce marketplace in India are-
Commission– Your marketplace earns from the commission percentage levied on each sale from vendors. This model generates most of the revenue for your marketplace.
Subscription fee– One of the effective revenue sources is the subscription fee. Your marketplace extracts fees from subscribed users monthly or annually. After paying for their subscriptions, users enjoy your marketplace benefits and engage in it.
Featured listings and ads– Sellers pay for their products to get featured on your homepage or at the top of a certain category. This model is relatively closed to the ads, where you promote your product and increase visibility.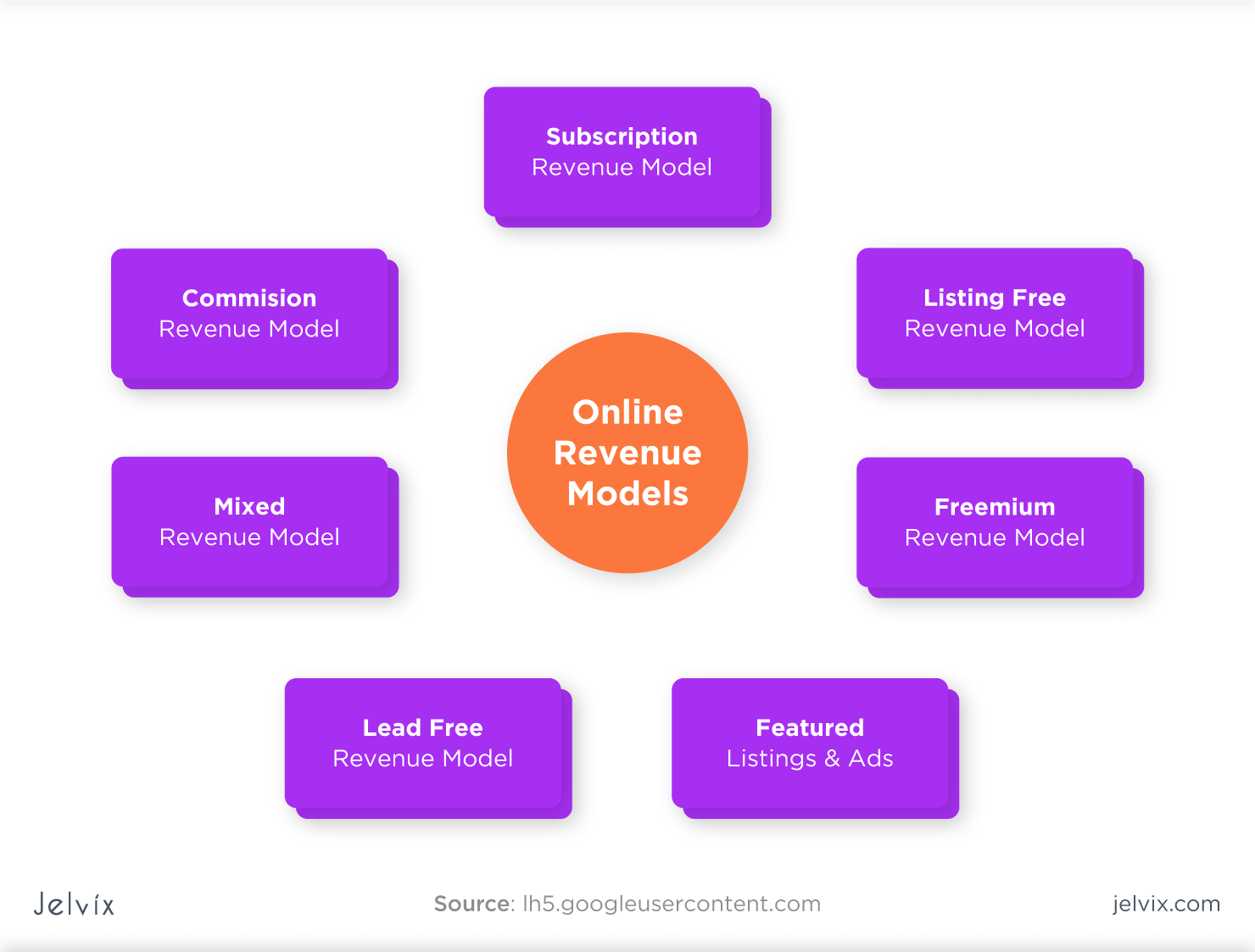 2. Its time to put your marketplace plans into action
Ready with your plan to build ecommerce marketplace in India? You can execute it now. To start creating your multi vendor ecommerce platform, chose a marketplace script that is able to deliver your core value proposition. This script should deliver value by setting up a separate shop for vendors and a solid backend system for their business management.
With the script, your marketplace delivers a memorable experience when its amalgamated with easy checkout and order fulfillment processes. Customers buy from it when its policies are not too rigid and have returns and refunds facilities. Therefore, your marketplace needs to-
Make customers' search easy-
You need to make sure that customers find products on your online marketplace without any hassle. Search is the first action customers take as soon as they land your page. Therefore, finding a product should be as effortless as possible. When they type in the search field, it should display relevant suggestions. Maybe it can autocomplete to assure customers what exactly they are looking for.
Facilitate a smooth transaction flow-
How will transactions happen on your marketplace startup? Make sure it happens smoothly. Smooth transaction happens when there are multiple modes of payments integrated. You may ensure payment methods such as-
Mobile wallets such as Paytm and Gpay and PhonePe.
Credit and Debit Cards
Internet Banking
Cash on Delivery
Focus on the language and design to communicate your value proposition-
The language and design of your marketplace matter a lot. A design that communicates your value proposition draws the long-lasting attention of people. Effective marketplace website design has homepage and landing pages. The homepage directly conveys its services to users. It has CTAs to perform exactly what the user came to your marketplace website for.
Not only CTAs, but images and testimonials of your marketplace. You can upload images that show examples of your target segment; their smiling faces showing satisfaction from your services. Thus, focusing on the language and design of your marketplace is a critical step to make your visitors stay on your marketplace.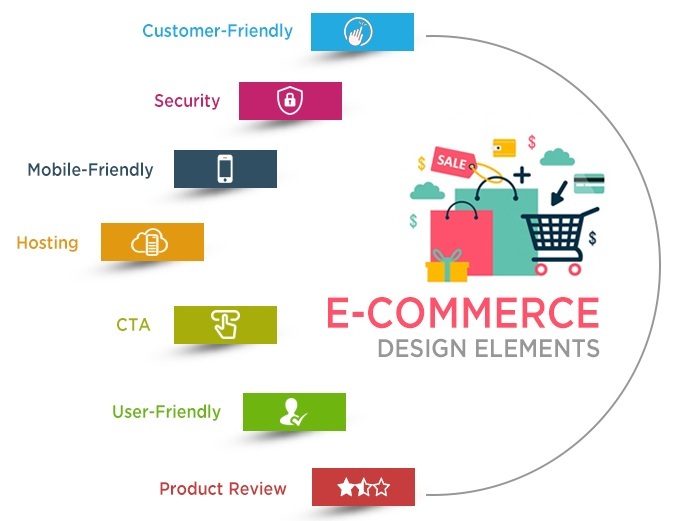 Image source: QLtech
3. Launch and test your marketplace in India with early adopters
Launch your multi vendor ecommerce platform with minimum features to test your early adopters. You can use the approach of the minimum viable platform(MVP) to test them. In this approach, you launch your marketplace with basic features and see if sellers and buyers comfortably interact with each other. If their problem is solved through your marketplace. This will help you in learning your mistakes and improve your marketplace to grow further.
Cedcommerce solutions make your online marketplace in India work smoothly
Cedcommerce solutions make your online marketplace in India work smoothly. These solutions help to build ecommerce marketplaces in a scenario where it finds hard to make a wide customer base. Through these solutions, you will get a complete set of features necessary for your marketplace. 
One of the solutions that best suit your marketplace is Indian Multi vendor Marketplace Package. With the help of this package, you can get all the features required to create an online marketplace in India. The pack converts your online store into a feature-rich multi vendor ecommerce platform.
The Indian Multi Vendor Marketplace extensions package consists of several add-ons. Each add-on has its own unique features. These features provide extra useful functionalities when you create an online marketplace in India. They make your marketplace convenient and automated to be used by vendors. While using this package, your marketplace lets you to-
Register and monitor vendors.
Approve/disapprove (manually or auto approval) vendor products.
Efficiently manage your marketplace traffic.
Set your desired commission percentage.
The package attracts vendors because it streamlines their businesses. Through this package, your vendors can-
View analytical sales reports from their dashboards.
Edit their profiles.
Add new products to their catalogs.
Manage products inventory.
View their orders and their current status.
See allowed shipping and payment methods.
View transaction history.
Send a request to the admin for any payment.
The Indian Multivendor Marketplace package gives your Indian marketplace these key features-
Management of orders, create invoices, and so on by vendors.
Support Configurable, Bundled, and Grouped products.
You impose extra commission on vendors to generate profit.
Performance and products rating of vendors.
Vendor panel login through social accounts.
Some of the 18 add-ons the Indian Multi Vendor Marketplace package has-
Vendor Mass Import Add-On
Get a vendor mass import add-on for your online marketplace. It lets your marketplace upload 6 types of products allowed by Magento. Your marketplace also enables vendors to up-sell and cross-sell related products through this add-on.
Vendor Spring Edge SMS Add-On
Vendor Spring Edge SMS Add-On is a must-have add-on for your Indian multi-vendor marketplace. It provides features such as-
Vendor or buyer registration notification to the admin.
Settings to send SMS when an order is placed and its status changed.
Notifications to vendors if any of their products are sold.
Pincode Checker [M2]
Key Features the Pincode Checker Addon provides for your online marketplace in India-
Product availability checks in a buyer's area through his pin-code or zip-code.
Checks the availability of the Cash on Delivery payment option.
Shows the expected days for delivery to a given zip code.
Get solutions for your multi vendor marketplace in India

Conclusion
Choosing the one that best satisfies your current requirement while leaving room for future scalability and customization is not an easy task.
So I would advise you to go through this great article which speculates easy ways to create an online marketplace in India and its growth potential. It details the most popular multi-vendor marketplace extensions that gained recognition not only on the basis of price, features, GUI but also after-sales services, extendibility, and its future prospects towards m-commerce.
You can refer to therefore the following link in order to know more descriptions, Popular e-commerce solutions, and Pricing, etc.
Get expert help to build ecommerce marketplace in India