WooCommerce Dropshipping Store – Learn to Design It Like a Pro
Running short of time? Get PDF of the blog in your mail.

Play Now
WooCommerce dropshipping is a more profitable business venture and with shallow risk compared to WooCommerce online stores. After all, no need to worry about inventory and shipping.
But, considering the unprecedented level of competition in the dropshipping arena, it is wise to empower for your Woocommerce dropshipping store with dropshipping best practices.
Why WooCommerce is Right Choice for Dropshipping
WooCommerce is free of cost and flexible enough to incorporate extra functionality in the store using 56000 plus free plugins. It has simple configurations that are helpful to list your products in a few steps. The best part about WooCommerce is not a steep learning curve. Hence, it can be used by anyone.
Hosting
Skip free hosting always. Free stuff comes with unwanted situations. Once you opt for it, you have to place an ad (by the person offering a tiny part of his server to make quick bucks) on your WooCommerce dropshipping store. It is nothing more than a mess that you will regret in the long run. Therefore, focus on the below parameters.
Your store speed doesn't decrease, especially during peak traffic hours (recommended: Bluehost).
An assurance of 99.99% uptime with 24/7 support (recommended: HostGator).
Are the hosting servers optimized for high performance and enhanced security (recommended: Liquid Web).
Auto updates, regular backups, image compression, and a clutter-free dashboard will enable a smooth experience.
Ensure sufficient storage space is available to smoothly run videos or host large size images or both on your WooCommerce store based on the requirement.
Is the caching enabled for quick website load time during the customer's revisit?
SSL security is a must-have feature for keeping customer information secure.
Business expansion requires stores to be scalable. Choose a hosting provider whose higher plans are easy to upgrade. Therefore, you can manage high traffic and expand in a hassle-free way.
Cheap hosting plans mean a good amount of work (other than server optimization) will be your responsibility. Cloud-based hosting can dynamically adapt to the demand of the store. Hence, the perfect solution for the sudden spike in traffic will save the site from freezing or going down, and the customer shopping experience will be smooth.
The Pro Tip: The cost of a domain is inversely proportional to the quality of customer support offered in most cases. Hence, don't be on the lookout for the cheapest hosting solution.
Domain
The perfect domain name has a crucial role in ensuring an excellent first impression, affects SEO, and helps to portray the brand. Here's what enables you to choose the best domain name.
.com is among the most trusted and widely accepted domain name extensions and is easy to remember. Hence, prefer it over others.
Keep it short, easy to pronounce, and spell
Taking help from a domain name generator tool means your domain is unique and won't sound similar to something that is already taken.
Avoid hyphens; else, you are adding up to difficulty in pronouncing. Similarly, numbers are not a good idea to include.
Theme (Select the Right Style – Efficient & Appealing)
The Theme of your dropshipping stores separates it from the crowd. Above all, it lends a unique visual identity that helps to perfectly present the purpose of the store within the first few seconds.
Let's see what attributes will make your theme work in favor of your business.
Responsiveness is undoubtedly a must-have attribute. It will correctly map the layout of your store across devices with different screen sizes. Hence, smooth customer experience despite user switching between other devices.
Google prefers mobile-friendly websites over any other and places them at the top in SERPs.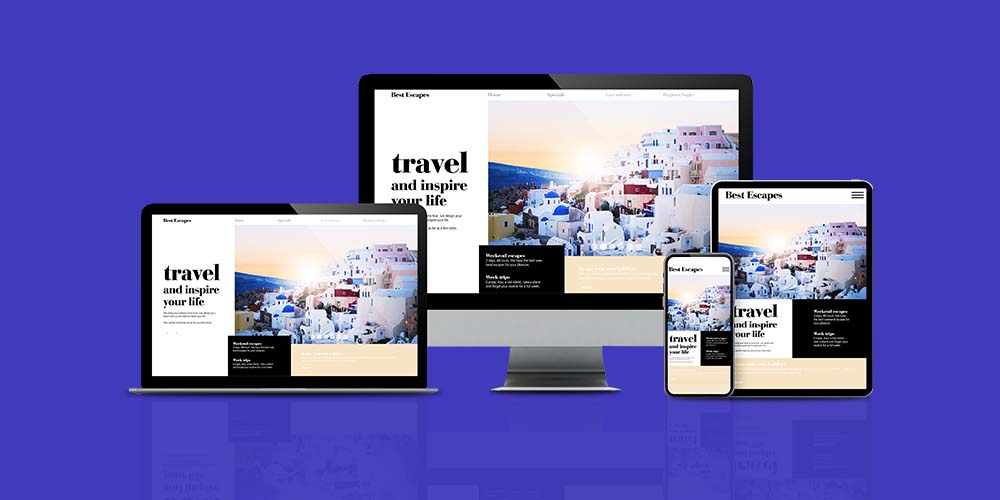 Simple navigation will allow visitors to browse the entire website in the least amount of time. Hence, choosing a theme wherein navigation is prominent enough to be located by first-time visitors.
Degree of customization is another important consideration for choosing a theme. It empowers you to modify the look and feel of the website by enhancing the layout. Therefore, making it easy for your brand to stand out.
The theme that can be customized to look relevant to your business objectives resonates very well with your audience.
The Pro Tip: Cross-border compatibility and mobile responsiveness are two super important factors that can't be ignored under any scenario. They collectively ensure your website successfully reaches the maximum possible users.
Homepage Customization
With the overwhelming number of choices, advice, and recommendations, it seems pretty challenging to decide what will be the best fit for your Woocommerce store homepage. . 
A solid first impression is necessary for customers to spend more time on the homepage of your WooCommerce dropshipping store. More time spent on the home page results in customers learning more about the products and store. Let's focus on what should be done to make customers familiar with your business positively.
Introduction Matters
There must be a brief introduction about business (avoid jargon) followed by how you are committed to delivering a better customer experience than competitors. Here you need to explain what makes your product stand out on parameters that are decisive for purchase.
Most Important Factors That Influence Customer Purchase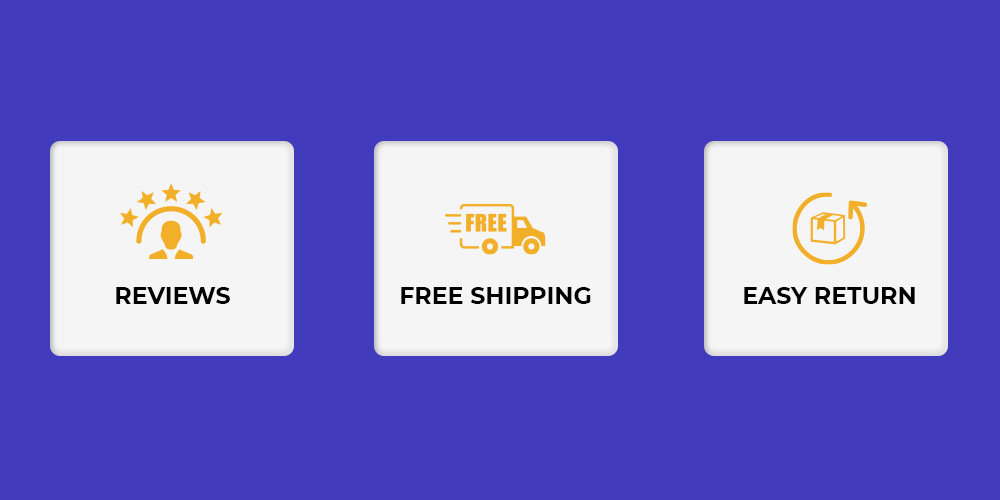 Keep the color schemes that tend to be easy on the eyes. Above all, 85% of visitors consider it important to determine product purchase.

Image credit: neilpatel
Do you Know: Changing the color of CTA has the potential to fetch better results in terms of conversion rate.
A tried and tested method to familiarize store visitors with your brand is an attention-grabbing headline, convincing subtitle, and aesthetically pleasing visuals. Additionally, the promotional banner above the navigation is very helpful.
Limiting the size and amount of high-resolution images and animations on the homepage means the page will load within 2 seconds.
Keep navigation sleek and simple with a maximum of upto seven links. Above all, your store will still enable a clutter-free shopping experience.
Linking your FAQs, About Us, and Contact Us page on the homepage helps customers quickly access important information.
Suppose you sell some hard to use or have listed new products in your store. It is recommended to introduce it in the form of high-quality videos. Homepage banners are a perfect place to grab customer attention for new products.
Keep your shopping cart sticky to ensure while browsing anywhere; visitors can locate and access it without searching for it.
The built-in search bar on the home page will save lots of time by allowing customers to find out what they are looking for in a few seconds. This is especially useful for stores with thousands of products. As a result, it cuts the hassle of complex navigation otherwise.
The Pro Tip: Your home page must  answer what do you sell? And why should customers buy it from you?
The primary purpose of the homepage must be to create a branded website.
Product Page (Turn Visitor to Customers with Value)
The product page is crucial to remain ahead of the game. Your customer eventually decides to purchase your product while browsing this page. It is possible when your product page can effectively convey product value. Hence, it is necessary to ensure product page flow must be in a manner that customers find convenient to explore.
The Evergreen Tricks
A clear call to action button should be placed in the first half of the page. It will make it easy for customers to  purchase without spending too much time figuring out how to buy it.
Tell customers about customer service availability time. Customers always curious about there will be a support to fix product-related issues.
Size chart lessens the chance of product return because customer is likely to buy the right product
Optimize product description with keywords. Take the help of tools to find the correct keywords and craft a concise description.
Using bullet points will help you present specifications in a readable form.
Discount must not be too good to believe. A 90% discount is unbelievable and customers will lose trust and credibility in your product and your store.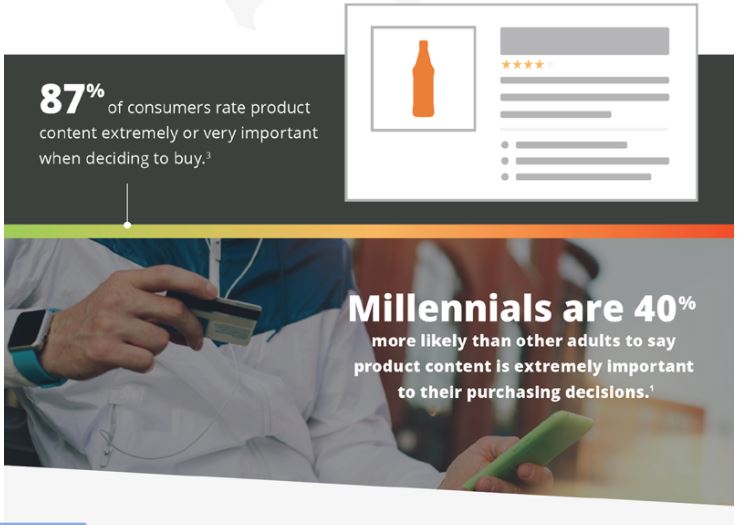 image credit: onespace.com
Image zoom feature means you enable customers to better view the product, including the minute details.
Add social sharing buttons on your top-selling and best products. After all, these products deserve to be known and explored by a broad audience. Social sharing buttons boost product visibility and fetch a better conversion rate.
Superb product images are a must-have and there's no alternative. Above all, customers can't feel for the product. Hence it is the only way to help them judge the product as genuine. Keep the background white with no logos.
The product description needs to elaborate on product benefits. After all. Customers prefer to purchase items about which they are sure will solve the problem. The Pro Tip: Answer every product related FAQs. It will help customers clear doubts instantly. Also, your store cart abandonment rate will significantly reduce.
About Us Page
Customers visit the about us page of an online store to know more about business and brand. Therefore, you have an opportunity to help them build confidence in the company and your commitment to delivering nothing but the best.
It will be highly beneficial to boost customer understanding by adding below
Brief introduction about the founders and their vision.
A short explanation of your business model, vision, and mission statement in easy words.
A glimpse of dedication that goes into making high-quality products.
Highlight if involved in corporate social responsibility.
Any appreciation in the form of press mentions or user-generated content.
CTA that redirects to social media accounts, product page, or blog.
Contact Us Page
This page aims to assure customers about their complaints and feedback will be listened to by the right people.
Therefore, you need to adhere to the below best practices for the contact us page of the WooCommerce dropshipping store.
No hurdle to be faced by visitors keen on gaining contact information.
Ask minimal questions for gathering the necessary information to get in touch with visitors. Filling the excessively long-form is time-consuming and diminishes interest.
The home page and other important pages must have links redirecting to the contact us page.
Contact Us page must have a link to Thank you page explaining how the customer will be contacted.
The content needs to be framed in a welcoming style such that it assures customers that the company is happy to listen and respond to their worries.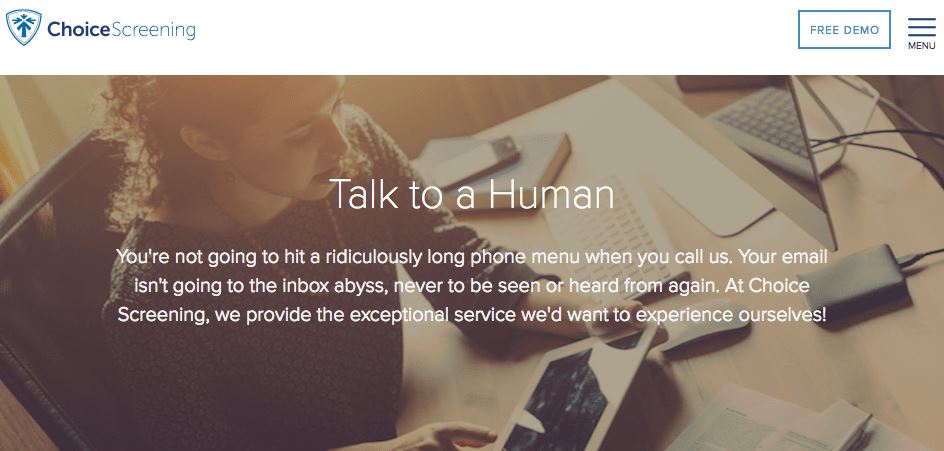 Image credit: hubspot The Pro Tip: Adding names and photos of support team members delights customers. Above all, every customer will be happy to connect with humans instead of bots.
FAQs Page
The purpose of the FAQ page is to provide sufficient and relevant information. Therefore, customers need not contact the support and increase their burden for trivial issues.
As a result, FAQ pages help save time for your customer support which can better use to entertain serious and important queries.
Too many questions on a FAQ page can better be represented by clubbing them under sub-categories like return, product, order, shipping, pre-order and more.
The answers should be crafted to demonstrate your in-depth understanding but avoid giving too much information that is just not required.
Educate customer to clear doubt and build a better understanding.
Use of images/videos will help you to better present solution to the query.
Deliver the updated information.
As you expand business and reach out to new customers means new queries will come your way. It means loads of questions on your page, but don't let it consume customer time to find what they need instead, implement an in-built search option on the FAQ page.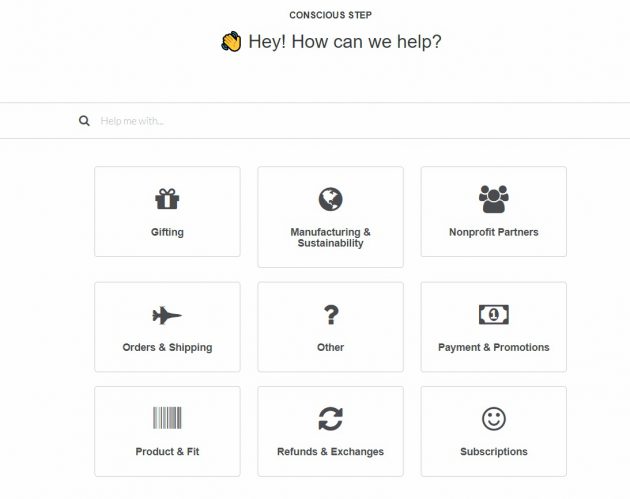 Image credit:storeya.com
Some More Good To Know (Solid) Points for WooCommerce Dropshipping
Listing new products at regular intervals means giving the impression that your store never misses the latest products.
Be in contact with multiple suppliers to avoid the hassle of last-minute finding a new supplier when the primary supplier denies order delivery due to inevitable reasons.
Being a pro in helping out customers with impeccable customer support round the clock means you convey the message that customer issues will be sorted out without delay.
Mouse hover on the product image should reveal important product details (price, size, color, quantity). It helps customers choose the best fit product in less time.
Create a sense of urgency to boost conversion rate by several times. A huge discount but for limited time is among the best methods to achieve it. Moreover, no one would like to miss on awesome deals that appear once in a long time.
The Pro Tip: Every web page of your store must be mobile-friendly and load at a lightning-fast speed. The two  necessary attributes enable a delightful shopping journey for customers.
All Things Considered
Establishing a strong presence in a competitive environment is crucial for the survival of a dropshipping business. Therefore you need to work upon theme selection to the FAQs page and everything in between. Above mentioned tips and best practices will ensure your dropshipping journey is smooth and successful one.