Seller's Guide To Enroll In The Wish Express Shipping Program
Running short of time? Get PDF of the blog in your mail.

Play Now
Helping you with expedited shipping, Wish Express helps in fulfilling orders on time. Dedicated to improving customer's shopping experience through faster shipping and unlocking the significant potential of mobile commerce growth, Wish Express Shipping has many benefits.
Wish Express is a program designed to benefit merchants with higher visibility and impressions. Greater recognition of being listed in Wish Express Tab and positive product reviews are other added advantages.
Furthermore, for automating your selling process on Wish along with the benefits of Wish Express Shipping, CedCommerce's Wish Marketplace Integration app can be a great help. Our integration solutions available on all frameworks such as Shopify, Magento 1, Magento 2, WooCommerce, BigCommerce, PrestaShop, and Opencart, is highly compatible with its Express shipping program.
Benefits of Wish Express-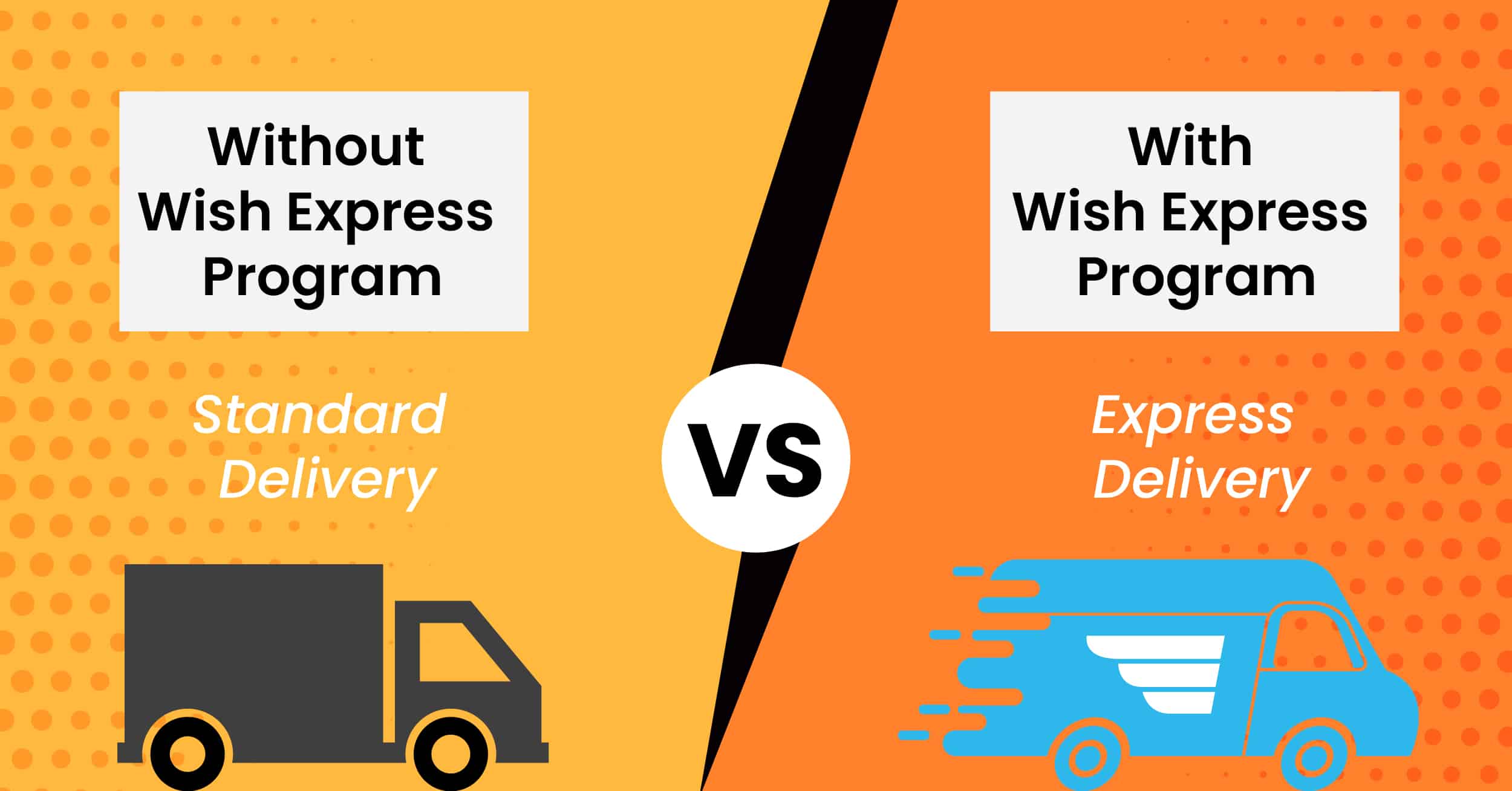 Sellers qualifying for Wish Express will enjoy the following exclusive benefits-
1 # More Impressions
By enrolling in this program, the Wish Express products will be getting 10X more exposure resulting in more impressions. Products get exposure through preferential placement and exclusive promotions on the app, website, and promotional emails of Wish.
2 # Wish Express Badge
Wish Express products will be listed with an orange Wish Express badge in the search result. The badge will make your product stand out from other competing products on the shopping platform. Also, it gives a clear view to shoppers that the identified product guarantees quick shipping.
3 # Trust
Since products eligible for Wish Express are approved by Wish, shoppers tend to develop a trust in those products. Shoppers get a clue that the products displayed in Wish Express Tab are delivered on time.
4 # Wish Express Tab
Wish Express items will be listed in the Wish Express tab. Shoppers can easily filter their search results by choosing Express-only products. It enables shoppers to find your product much faster.
5 # Eligible for Faster payment
Merchants qualifying for this program also achieve faster payment eligibility, i.e., quick access to funds and improved cash flow.
6 # Sales
As Wish Express promotes a faster shipping facility, merchants will be able to gain more trust in the shoppers. And great shopping experience results in positive customer reviews and increased sales.
Countries Eligible For Wish Express Shipping 
Merchants from the following 30 countries are eligible to enrol and offer expedited shipping facility-
UK
US
Austria
Canada
Belgium
Brazil
Croatia
Czech Republic
Hungary
Denmark
Finland
France
German
Iceland
Ireland
Italy
Liechtenstein
Lithuania
Luxembourg
Monaco
Mexico
Netherlands
Norway
Portugal
Poland
Slovakia
Slovenia
Spain
Sweden
Switzerland
Eligibility criteria for Wish Express Shipping Program
For sellers seeking to enrol in the Wish Express's fast-expediating program, they must fulfil the following eligibility requirements-
Fulfilment within 5 business days
Confirm delivery within 10 working days
Less than 5% rate of pre-fulfilment cancellation
The timely delivery rate of 95%
Valid tracking numbers must accompany each order.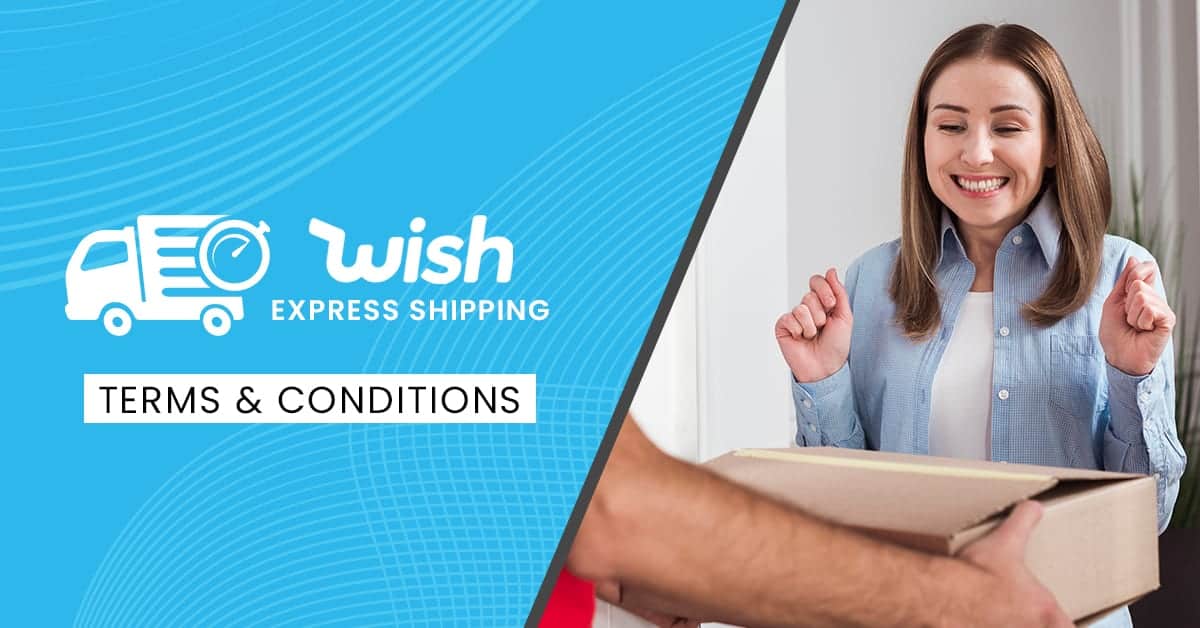 Merchants who meet all the requirements mentioned above can easily enrol for Wish Express programs. Merchants after joining the program must assure meeting the following metrics –
At least 90% rate of on-time arrival
10% of pre-fulfilment cancellation rate
Wish Express Working Day Conditions- Order placed on Saturday will take more than five days to get delivered as Saturdays are not counted as a working day.
Countrywise Delivery & Fulfilment Eligibility Criteria
The required deadline for any order under wish express to be delivered in 5 working days, with exceptions to these countries.
| | |
| --- | --- |
| Order's Destination Country | Delivery Requirement (Working Days)  |
| France (FR) | 6 |
| Sweden (SE) | 8 |
| Australia (AU) | 7 |
| Italy (IT) | 6 |
| Switzerland (CH) | 6 |
| Spain (ES) | 8 |
| Denmark (DK) | 6 |
| Finland (FI) | 7 |
| Norway (NO) | 8 |
So, these are specific country-wise eligibility criteria for Wish Express Program every merchant has to meet.
How to Sign-up for Wish Express Shipping Program?
Signing up for Wish Express is quite simple. Merchants need to follow these steps to sign-up for Wish Express Program-
Click on the "Join Wish Express" button displayed on your Merchant Dashboard.
A Popup box will appear to remind the eligibility criteria for qualifying for the Wish Express program. You need to click on "I can meet requirements."
Then you will be directed to Wish Express Terms and Qualification; you need to click on "I Agree" to proceed.
And you successfully sign-up for Wish Express.
After successful sign-up for the programs, the next thing you need to do is to add a Wish Express Warehouse.
How to add Wish Express Warehouse
Upon enrollment, Sellers need to enable expedited shipping for their products. For this, they need to create Wish Express Warehouse(s) for the country they want to express shipping in-
On Merchant Dashboard, click on "Products> View All Products.
The "Standard" tab will be displayed with a "+" symbol. You need to click on that symbol to create a Wish Express Warehouse.
The "Add Wish Express Warehouse" dialogue box will appear.  You need to fill in all the necessary details along with the warehouse destination countries.  
Upon filling in the details, click "Add" to create your warehouse.
So, this how you will be able to enrol your products for Wish Express shipping.
Conclusion
As mentioned above, the Wish Express shipping program gives you a fair chance of giving your online business a boost. It provides your inventory with an orange badge for more considerable attention and visibility.
With CedCommerce's Wish marketplace Integration app, you can ease your selling process. Our integration helps you with bulk product upload, order management, product management, and more.