Valentine's Day Marketing Tips for Etsy Sellers: Top Trends 2022
Running short of time? Get PDF of the blog in your mail.

Play Now
Valentine's Day spending in 2022 is expected to be $23.9 billion. While the numbers are low compared to previous years, we are witnessing a change in plans on how consumers plan to spend the day of love! Irrespective of the changing trends, these valentine's day marketing tips will make sure you are not losing sales on one of the biggest selling opportunities of the year.
The pandemic has disrupted many areas of human life, which is why it has become more important than ever before to find occasions worth celebrating, especially when we are celebrating human connections and relationships. According to the National Retail Federation, the following major changes will be seen in shopping behaviors around Valentine's Day.
Following Significant Changes in Shopping Behaviours can Occur
Major shopping destinations: Most shoppers had plans to shop online, making it the most popular shopping destination this year, followed by department stores, discount stores, and local/small businesses. The stats were as follows: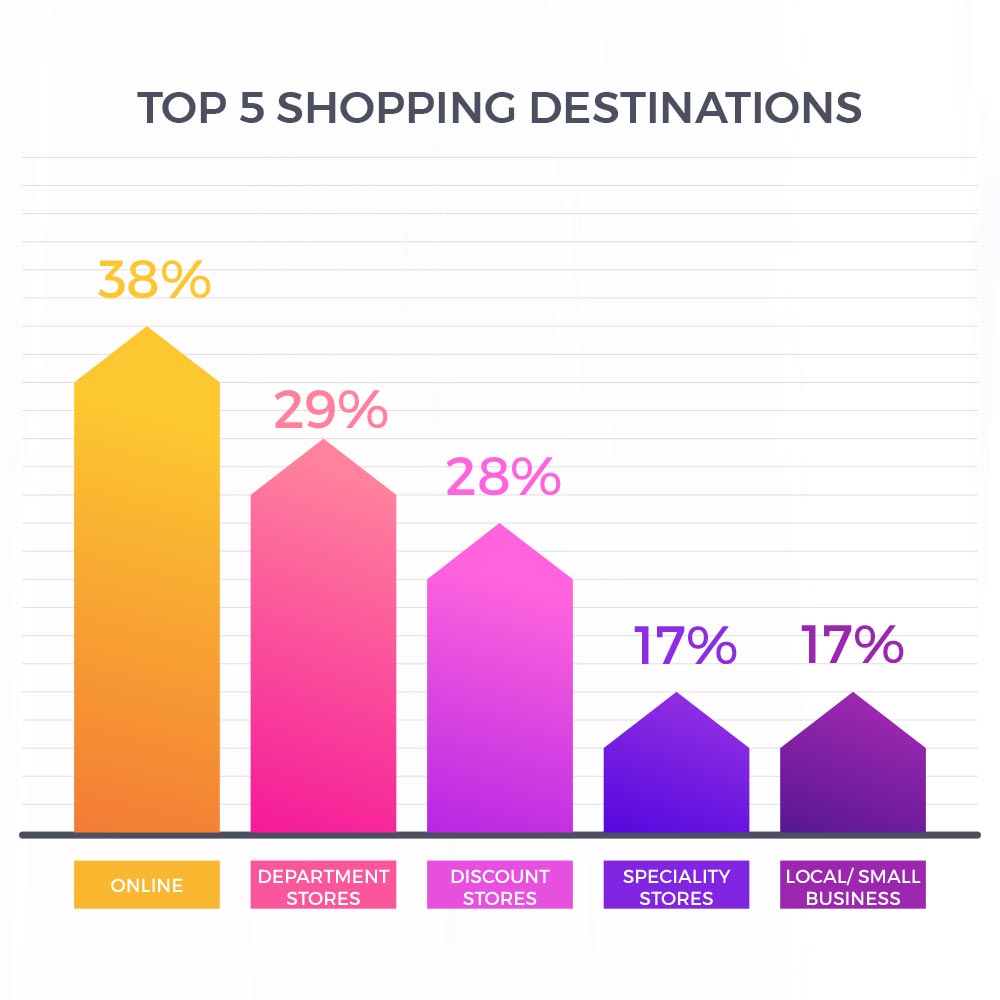 How are people celebrating: The majority (73%) of people who responded to the survey conducted by the National Retail Federation, feel that it is important to celebrate valentine's day this year given the current state of the pandemic. There is a significant decrease in the number of people planning to go out to celebrate Valentine's day. While 41% say that they will plan intimate dinners in the comfort of their homes.
What Products would sell: Even though most Valentine's day buyers are interested in candies, flowers, there is a huge opportunity for sellers with products that fall out of this category. All that is required for you to make to most of this gift-giving holiday, is a good marketing strategy and the right messaging.
Celebrating at home: Since we know people are looking forward to celebrating at home, instead of going out. You can attract shoppers by offering products that elevate home dining. Think cocktail sets for the grown-ups or baking kits that offer an engaging activity for the kids. Food gift boxes are an item to watch.
Etsy sellers have an edge here because of Etsy's solid image as a gifting platform. Although, the marketing strategy would differ for sellers, depending upon the products they are selling. The Valentine's day marketing tips shared in this blog can help you curate valentine's day strategy for your Etsy shop.
Valentine's Day Marketing Tips for Etsy Sellers
Think Out of the Box
Valentine's day gifts can be love-themed or non-love-themed. Figure out how your products fall into one of these categories. Even if your product lies in the latter category, try to tell your customers how it shows their care, love, and appreciation to their partners or family members.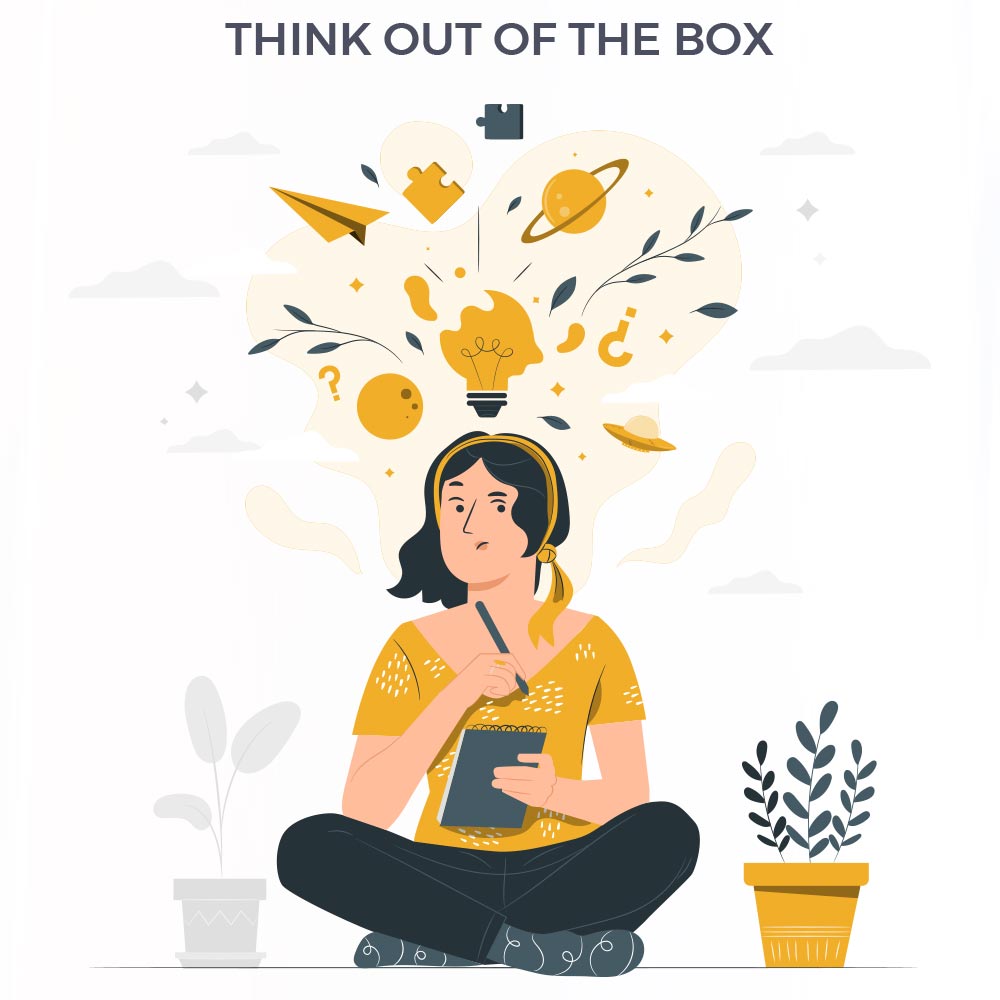 For example, group your products together to make them look like a good couple purchase. Another great way to grab sales on Etsy is to offer personalization. Remember 'personalized gifts', were the most searched terms on Etsy last year?
Read more to find top SEO practices on Etsy.
Social Media
Start with planning a social media campaign for pre, during, and post Valentine's day. This is an amazing opportunity to use social media as your display store. The only difference is that here, you can reach millions of people, potential buyers, with the right strategy.
Social media tips for Etsy sellers:
Focus on relevant platforms like Facebook, Instagram, Pinterest to reach your target audience. If you're new to social media, instead of trying to market your store across every platform, start by choosing one that's a good match for your products and resonates with you and your target consumer.
If you're already socially adept, make sure you're taking full advantage of each network that can assist in increased traffic to your store.
Each channel has its advantages and disadvantages, making it suitable for different types of promotion. Decide what type of promotions you want to run before launching a social media campaign and which platform would be the best match.
Use sweet and convincing copy in your captions and posts to enhance your conversion rate.
Find detailed social media tips and tricks for your Etsy business.
Not to be Missed: Optimize Your Listing
It's simple, the higher your product ranks the more are your chances of making a sale on Etsy. It becomes more important to work on your product's ranking and visibility around gift-giving occasions, such as Valentine's day to make sure when the demands are high.
To improve your listing SEO:
Discover which categories of products are currently trending on Etsy. Now you can match your products to those that are currently trending or create new ones.
It's time to edit tags, change descriptions, titles, and the overall listing details according to the current trends. On Etsy, top valentine searches in the past include gifts, cards, for him, for boyfriend, etc.
Update your listing photos- high-quality photos have a better chance of gaining clicks.
Even though customer reviews are external factors, put efforts into gaining good customer reviews and ratings.
Reviews are the foundation of your online reputation — both on Etsy and elsewhere. Almost 90% of people believe that online reviews of a business are just as valuable as a personal recommendation.
However, this is not the entirety of the storey. Additionally, if you have outstanding reviews, your clients will spend more money with you. As a result, it's not just about surviving; it's about growing.
Have a look at the top-selling products on Etsy.
Take Advertising Seriously
Advertise your products through Etsy Ads and Offsite Ads to increase your visibility and reach. To get your ads placed over the internet through Offsite Ads write your titles and descriptions in such a way that they are relevant to the audience searching for Valentine's day gifts.
Give Discounts and Take Part in Sales
A percentage of online shoppers are always looking for occasional sales. You can try putting up some items from your listings on sale. Valentine's day is also a great time to sell out leftover products from the holiday season sales. Remember to keep promotions going until the last minute. Drive urgency by using taglines such as, last chance to grab yours! and don't miss it!
Top Trends this Valentine's Day on Etsy
Over the years Valentine's Day has become a major gift-giving occasion. From exquisite jewellery to handmade cards, shoppers look towards Etsy to find that perfect gift. Top Valentine's Day searches include "gifts", "cards", "for him", and "for boyfriend". Etsy suggests its sellers consider the following trends and themes this Valentine's.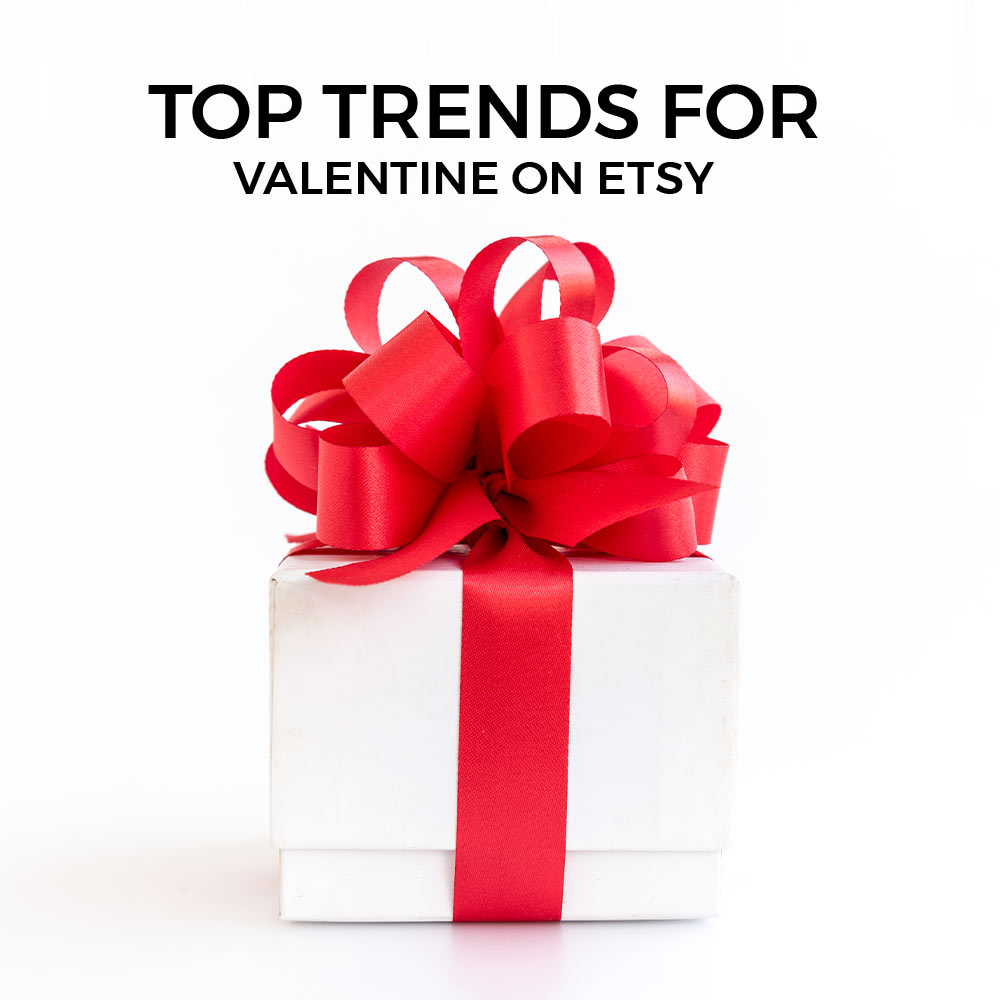 Is your store prepared for the year's first major shopping event? Consider the following to win the hearts of Valentine's Day buyers.
What are the Top Selling Products this Valentines' Day?
Ahead is Valentine's Day, you should set up your Etsy store for this forthcoming deal. People are looking for new and adorable presents for friends and family, which might take the heart. Here are a few thoughts on top-moving things you can list at your store.
Wax Items: On Etsy, there are many creative ideas regarding wax items. Like spooky candles during the Halloween season, various other sellers create unique valentine's special wax items to sell. Even you can create wax couples, hearts, aromatic candles, and much more.
Customized items: Customized Items are on priority; when it comes to any special occasion and event, buyers will go for POD items on Etsy. On the occasion of Valentine's Day, they want you to provide items like couple portraits, couple paintings, Wooden frames.
Crystal Items: Sellers from all over the world creatively participate on Etsy, but crystal items are sold for good luck. Fortune charms are all that a couple wants to gift to nurture the relationship.
Greetings: people want to gift multiple items to their loved ones, but the trend of sending greetings will never fade away. To make the near and dear one special, you can bring new and unique greeting cards for their buyers.
Cookies and Muffins: Sweetening the mouth is like a ritual on every occasion. Etsy sellers cook and bake homemade muffins and cookies for the buyers. This is one of the best businesses budding these days. You can easily open a store on Etsy and sell food items.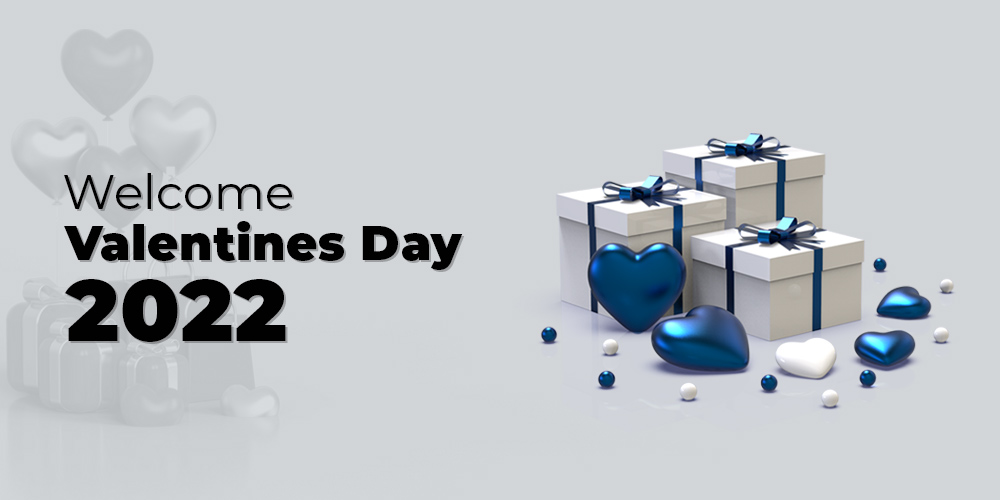 Romance isn't the Only Thing to Celebrate on Valentine's Day
The festival has evolved into a celebration of friendships, family (especially kids), beloved pets, and even self-indulgence in recent years.
According to the National Retail Federation, buyers are expected to spend 42% of their spending on presents for persons other than romantic relationships on Valentine's Day. This figure increased from 38% the previous year.

And, according to a recent Etsy buyer poll, 35% of consumers plan to purchase Valentine's Day gifts for children. This enables you to appeal to a diverse group of Etsy buyers.
Valentine's Day gift searches have accelerated recently. Shoppers typically begin their buying in January, with the first week of February seeing the highest volume of searches.
Valentine shopping encompasses a variety of categories. While Paper & Party Supplies is the most often searched category for "valentine," other significant categories include Home & Living, Clothing, Jewelry & Accessories, and Craft Supplies & Tools.
Personalization is a popular theme. Attract buyers with customizable things or items that are humorous and unusual. Shoppers will seek out everything from modest, whimsical souvenirs such as initial keychains to personalised jewellery and star charts.
A Few Quick Tips:
Capture Valentine's Day traffic by using recipient keywords in your titles and tags, such as "BFF" or "Kids valentine."
By offering ready-to-ship items, you may get sales from last-minute buyers.
Additional information regarding impending trends may be found in the most recent Marketplace Trends Insights at https://www.etsy.com/trends.
Which Valentine's Day merchandise are you marketing this year in your shop?