UGC In Marketing Helping Brands Develop A Community On Instagram
Running short of time? Get PDF of the blog in your mail.

Play Now
Have you ever seen a company's Instagram account and wondered how they obtained so many followers? Where do they get all of those incredible photos? Businessmen might want the same for their businesses; coming up with the idea of creating a community on social media platforms like Instagram. The solution is UGC in marketing.
UGC in marketing is the acronym for user-generated content used in marketing which as the term speaks for itself is the content generated by the brand users.
What do you understand about the term UGC in marketing ?
User-Generated Content or UGC in marketing can be best described as any sort of content generated and shared to promotions by users or, to use a more accurate phrase, fans. It may apply to everything from photos to videos to testimonials to tweets to blog articles and everything in between. It also refers to users supporting a brand rather than the brand itself.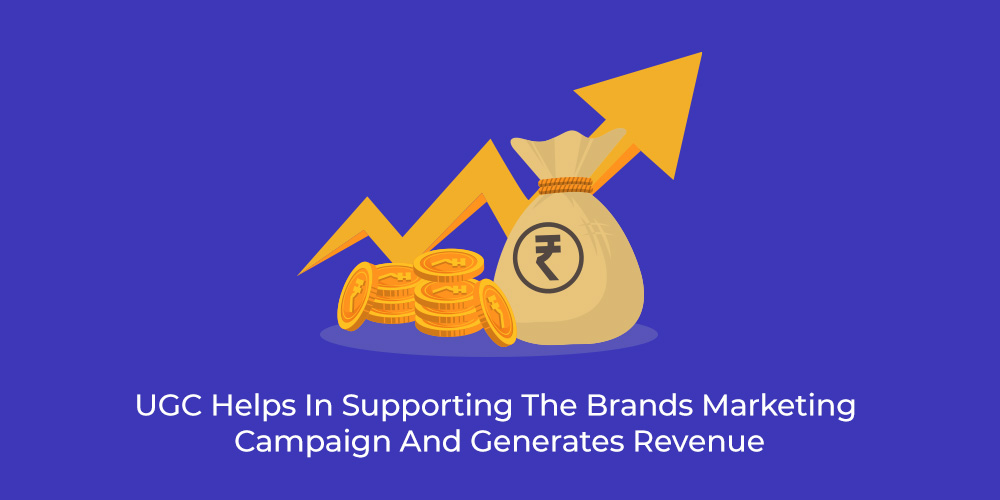 Use of UGC in marketing on Instagram
UGC in marketing is basically the content related to your product, service, or brand generated by other creators on Instagram. You may be tagged in, @mentioned in, or share material posted by someone else on Instagram. The material is usually generated by the brand's content creators; however, it might also be created by future customers or the general public.
What makes good UGC content for brands on Instagram ?
It's a victory when the content fits your brand's tone, style, and colours. And you should absolutely utilize it if the material shows the benefits of your product or the good qualities of your brand, these types of UGC in marketing are best for branding on Instagram.
There are many brands' pages on Instagram that use UGC on Instagram marketing. Such as, if you notice the travelling brands that use 100% UGC on their Instagram account just by uploading travelling photos of different places, cities, countries, beaches, mountains, and many more. These types of pictures and videos don't need any content and without any content just by relating and matching photos and videos with their brands UGC in marketing on Instagram take place and helps the brand in marketing.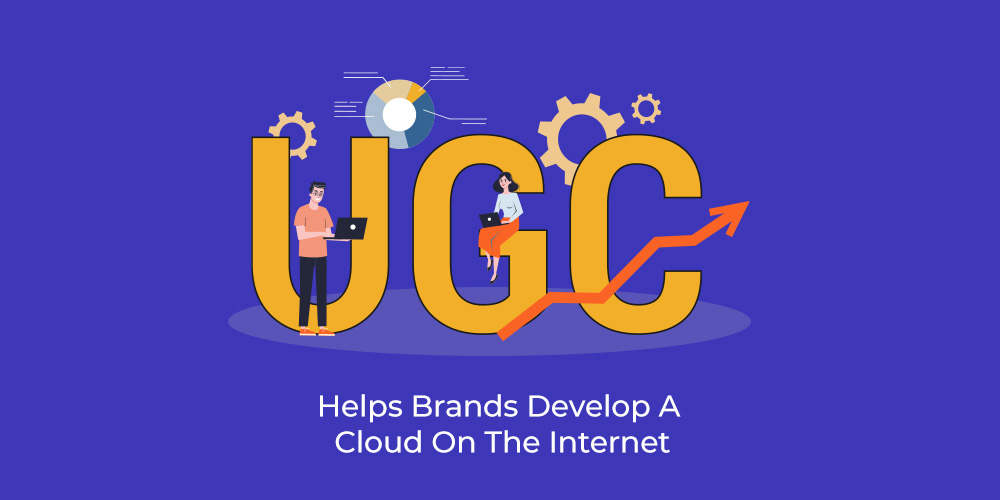 How to encourage the audience to create UGC for your brand?
For creating UGC for your brand, you have to encourage people to use your brand #hashtag or @mention your brand in their content. You can also add your brand user name or hashtag on your brand Instagram bio. This might help to remind your customers to tag or mention your brand.
You can also encourage people by creating contests or giveaways; like to click selfies with our product in a creative manner. Afterwards, you can mention us and the best picture will get gifts, vouchers, or shoutouts. This is the best way of using UGC in marketing for Instagram.
The reason why UGC in marketing has gained so much popularity: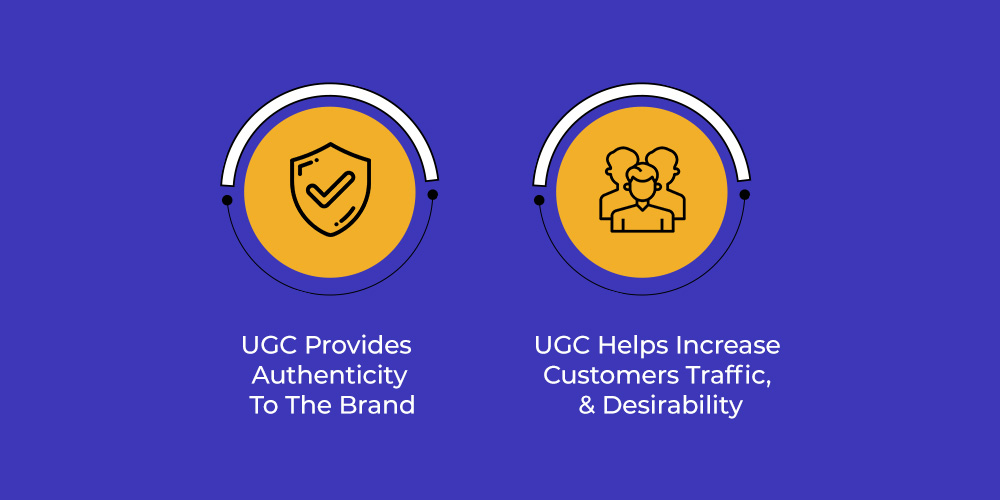 Choosing the right UGC to share on Instagram is important.
After creating a cloud of UGC for your brand by hashtags and mentions it's time to move on to the next step. Now a very important part is to choose the perfect content created by users for sharing on your Instagram page.
You have to be very selective to choose the right content created by users. Go with the content that totally represents your brand logo, colour, music, and style along with the message conveyed through content.
Also don't go with UGC in marketing your brand that contains violence, alcohol, tobacco, and any kind of illegal stuff, these can harm or damage your brand reputation and can also reduce your followers and clients. So, choosing the right UGC content for marketing on Instagram is really important.
Approval before sharing the UGC on Instagram is a must.
After selecting the UGC you want to share on Instagram, you will need to send a request for approval or permission from the creator before reposting it. You must take permission by direct messages (DM) or by commenting on their post. Once you get the approval, you will be able to re-share it as a UGC marketing.
Suitable tools for sharing UGC on Instagram.
Selecting a suitable and right tool for sharing is very important to reach the target audience. Sharing UGC content through Instagram stories and reels is the latest and more approachable tool. This helps showcase content and reach a larger audience.
UGC marketing on Instagram helps to build community.
Social media is the medium through which brands may communicate genuinely with audience members one-on-one. By employing UGC, marketers give actual users the opportunity to express genuine stories. Something that may be naturally lacking in brand-generated content.
As a result, brands automatically take on the role of navigating, skillfully leading the customer experience.
According to data from marketing firm Crowdtap and worldwide research firm Ipsos, millennials and other generations value user-created content 50% more than other kinds of media. UGC in marketing is really compelling since the developer has no ulterior purpose other than to contribute to the digital discussion.
So if you have a business and would like to get more brand recognition and build trust then UGC marketing could be the way for you to do it. Businesses that have a bunch of loyal customers who could help you up to your marketing game then it is time for you to take advantage of those customers and use the content they create for you in your advertising campaign. Now that you know about UGC in marketing terms it's time to implement it in your marketing strategy and make money out of it.