Top 9 Amazon Business Trends for Massive Returns in 2022
Running short of time? Get PDF of the blog in your mail.

Play Now
With the new year waving at us, new deals and discounts appear almost everywhere. While the brands and the sellers are willing to pace up their Amazon business for the year 2022, studying the market transition and incorporating some recent eCommerce trends will always be a treat to endeavor. As an eCommerce Giant in this chase, Amazon is all set to take the whole marketplace and online shopping ecosystem to an entirely new level. If you are a seller or a brand willing to take this ride and make the most out of it, follow the trends that have been curated with intense research and market understanding.
Trend 1# TECHNOLOGICAL REVOLUTION with AI/AR/VR
Be it the delivery of products using drones or resolving customer queries using chatbots, A.I. is pacing up its impact in every nook and corner of the eCommerce market and will also give Amazon businesses a massive edge over their competitors,
Amazon, already invested in Prime Air's new drone delivery unit for contactless and faster delivery. In 2022, we will see more use of these tech devices, especially in areas where timely delivery is a must, like medical supplies, etc.
Also, the Pegasus Drive sortation robot will see massive implementation in sortation centers to deal with the ever-increasing order volumes.
Virtual try-on features resulting from Augmented and Virtual Reality(AR/VR) will also see a high. This consumer trend will help the user to try the product in the natural environment virtually before making a final purchase. Studies have shown that around 71% of the consumers are willing to shop more often from brands that offer AR features.
All this automation will lead to improved productivity and help consumers make intelligent buying options with this technological shift.
Soon automation tools like chatbots, photo editors, innovative advertising tools, and AI-driven graphic designers, along with the iconic products of Amazon-like Kindle, Echo, Alexa, and Amazon's home security system, will see high demand and eventually bring in revolution to this digital age.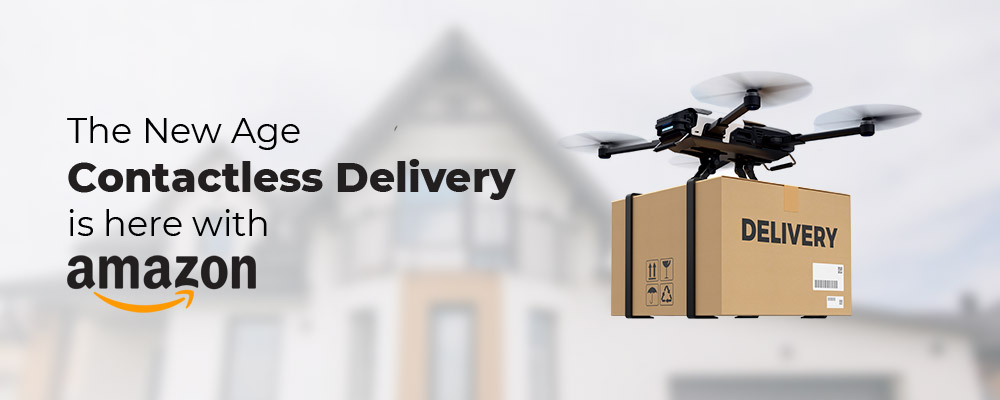 Pro-Tip for Sellers: It's high time for sellers and brands to educate themselves with the latest technology and implement these tools for the best customer experience. These tools, if executed well, can show a massive surge in conversions and otherwise can cause a significant setback to the sellers/brands. Moreover, it never pains to stay relevant with the surging trends and let your Amazon business shine.
Trend 2# SOCIAL COMMERCE will be a Rage
Social Commerce or Social Media selling has seen tremendous growth in the last quarter of 2021. Earlier, only Facebook provided sellers/brands its platform as a marketplace to create sales via social engagements, shop, and all. But now, even Instagram is promoting this trend and is giving way to shopping through its platform.
Also, as per the Marketing Rule of 7,
"The prospective buyer should hear or see the marketing message at least seven times before they buy it from you."
This strategy directly affects the buyer's psychology and creates an impulse to make a purchase. Brands and sellers are making optimum use of this principle in the form of SOCIAL COMMERCE. As reported by Statista, with the rising influence of social media, U.S. social commerce is projected to reach 79.5 billion U.S. dollars by 2025.
These social media platforms have a bonus of enormous fanship, and recommendations here become more vocal and visible. According to Global Web Index, 37% of the users trust the reviews shared on products and brands via social media channels than a brand commercial. Hence, optimizing Social Media Channels as sales channels will be one such eCommerce trend that will see more variations and innovation coming up in the next year.
Pro-Tip for Sellers: Brands and sellers must build a solid social media presence on different platforms like Facebook, Tik Tok, Twitter, Pinterest, Instagram, LinkedIn, etc. This will help their Amazon business to build a reputation and credibility with the customers. This attempt will also create transparency and customer loyalty.
Trend 3# ADs will undergo a transition with Amazon
With its latest strategy, Amazon will make Advertising more feasible and affordable, especially for its Brand Registered Sellers. Google and Facebook were the two giants creating the highest revenue using Advertising alone. Amazon sees this as an opportunity to expand and offer a more rewarding advertising option for its sellers and brands. So far, Amazon has already surpassed 10% of the U.S. Digital Market Share.
Not just this, even the brands already invested in Amazon Advertising initiatives reported excellent ROI and supported Amazon's pay-to-play model.
"Almost 51% of the brands saw a return of upto seven times or more on their Amazon Advertising spend in 2020, which is up by 47% from the previous year."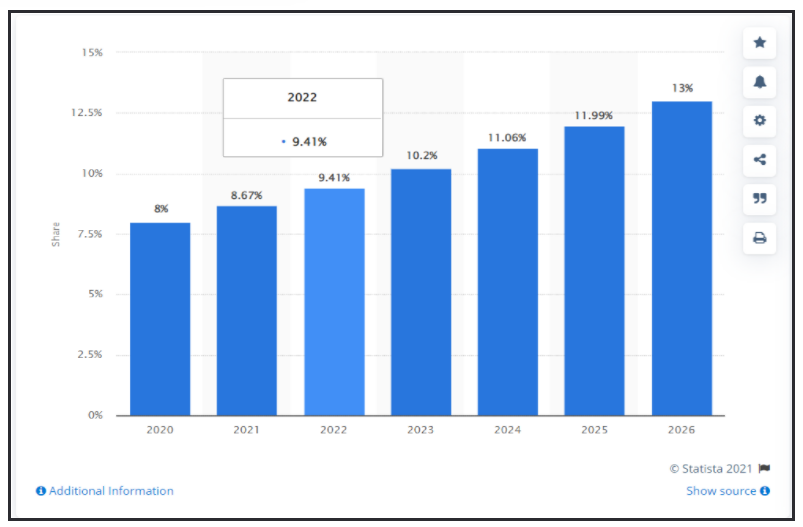 As per Statista, Amazon will show an incremental growth from digital advertising revenue worldwide from 2020 to 2026.
Pro-Tip for Sellers: To make the most of this opportunity as sellers and retailers, it's time to understand Amazon's sponsored brand ads options in 2022.
Trend 4# VOICE COMMERCE will be the new normal
Voice Commerce is about shopping or calling for different services like searching products or information, making orders, payment using a hands-free, voice-operated device, and much more. Amazon gauged this new model of eCommerce long back in 2014 when it launched Amazon Echo to experiment with a device that worked with a voice-controlled operator.
Whether calling for Alexa to switch on lights or chatbots to resolve the queries concerned with payment, etc., voice commerce is ready to hijack the market like never before. It is expected that in the next two years, worldwide transactions and eCommerce purchases using voice assistants will see an unexpected growth of 400%. Moreover, the voice commerce market is expected to reach an estimated turnover of $19.4 billion by 2023. With this high demand for voice commerce, voice search is meant to be a game-changer in 2022.
Pro-Tip for Sellers: So, it is high time to upgrade your Amazon business to evolve with these eCommerce trends. Switch your customer-service management with highly efficient chatbots. These bots can be used for different tasks like collecting feedback from surveys, etc. They can also answer FAQs, suggest products to customers, inform about existing sales and more.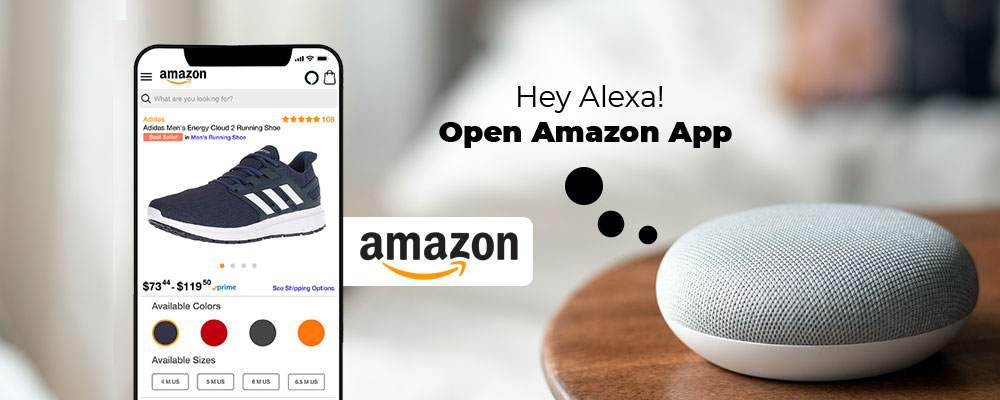 Trend 5# VISUAL COMMERCE will steer up
Visual Commerce is the new way of searching for products/information using visual-browsing tools. Amazon has always been a trendsetter in implementing new-age trends and revolutionary ideas/tools for the best experience for its customers. Visual Commerce is the next level of marketing. Along with product photos, other forms of interactive content will see a significant role to play.
In 2017, the CEO of Pinterest, Ben Silbermann, clearly saw this shift coming and mentioned, "the future of search will be all about pictures, not keywords."
As per stats, 62% of Millennials and Gen Z prefer visual search over any other form of technology. Amazon already launched SCOUT in 2018 to cater to this advanced mode of search optimization.
Pro-Tip for Sellers: It's high time for you to leverage the visual commerce option for your Amazon business and offer visuals with the following advancements,
Use WebP format for your product images for improved quality and loading speed.
Create 360-degree images or reels of your best-selling products
Invest in Amazon's visual search tool to allow customers to avail the benefits of visual search.
Repurpose user-generated content on your product pages for better conversions
Create graphic shopping ads to drive traffic to your products and improve sales.
Design interactive 3D graphics for the most reviewed products
Did you know, CedCommerce Launches Amazon Integration for Shopify Merchants and help them excel in the eCommerce space.
Trend 6# Personalization will be a must-have
Shopping is fun till it is an always-on experience. Even with a sweeping rise in eCommerce stores, people still miss that element of personalization and try-on features. With the rising daily media consumption, consumers are spending even more time to satisfy this urge for personalization. A whole section of customers prefers this passive mode of shopping. And hence sellers must target them with a different marketing strategy.
"80% of consumers are more likely to purchase from a brand that offers personalized content and promotions."
Pro-Tip for Sellers: It is better to target such customers with a lower-funnel marketing message and make most out of these customer trends. You can also drive this section of buyers towards purchase by offering a coupon or discount, thus accelerating conversions.
Trend 7# LIVE SHOPPING will see a whopping rise
Live Shopping or LIVE COMMERCE is the new-age revolution in the eCommerce industry where customers can avail of shopping options and an engaging live stream on different social platforms through an influencer or an expert. This will help users buy products from third-party retailers without leaving the platform.
Reports have stated that "Around 90% of the social media consumers access their favorite platforms via mobile device and 54% out of this number use social media to research products of their choice."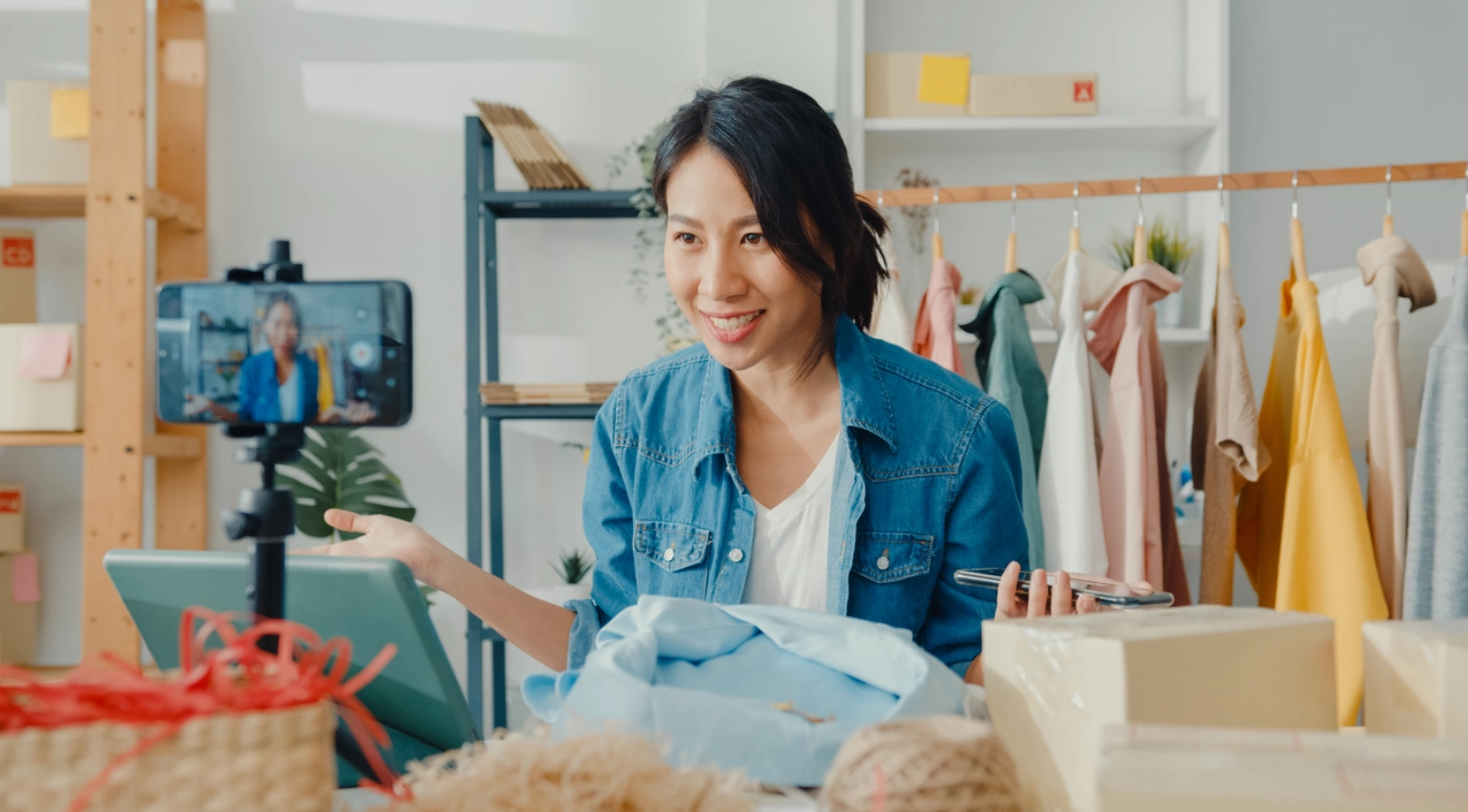 Source: Techcrunch / Getty Images
Live Commerce is one such mobile eCommerce trend that will see a whopping rise in 2022. Platforms like Instagram, Pinterest, and Facebook have already read this trend and have announced their live streaming features. According to Coresight Research, by 2023, the shopping market for U.S. live streaming is predicted to be worth $25 billion. P
Pro-Tip for Sellers: Retailers and third-party sellers can use live streaming over their social platforms to build the gap between customer expectations and the product in real. This step will indeed fetch better sales results.
Trend 8# GREEN COMMERCE is here to stay
With a shift in buyers' attitudes due to Covid'19, the consumer journey starts with 'When do I need it?' rather than shopping out of desire. Also, people are looking for sustainable options with the "Shop Local" approach that will support the local businesses that have suffered substantial financial loss in Covid time. Moreover, they are supporting independent companies that ensure environmental sustainability and cruelty-free products.
Also, as per data, 65% of the consumers want to buy products from purpose-driven brands that support sustainability. The shift to green consumerism indicates that brands practicing sustainability will lead the market in the years to come. Seeing this change as a huge opportunity, the local brands are now expanding globally. They are willing to reach the masses through Omnichannel platforms and offer quality products. This move is sure to see an uprise in the coming year and more.
Pro-Tip for Sellers: Consumers are still not clear whether buying sustainable products is a better choice than recycling them. Retailers who can clarify these concerns and create a transparent ecosystem are bound to lead the show.
Trend 9# Supply Chain will see a significant transition
When talking of Amazon's Supply Chain, the process primarily involves product warehousing, inventory management, pricing, and delivery times. Amazon as an eCommerce giant ensures that these stages are well optimized to maximize customer satisfaction and retention. As a seller, you need to understand the whole dynamics of a smooth and updated supply chain. And how it will eventually affect the prices of the products and uplift your Amazon business.
According to CNBC, Amazon is ready to surpass the Supply Chain chaos with its high-end chartered ships and long-haul planes. Soon, it will become the largest U.S. package delivery service by early 2022.
In 2022, more such initiatives with be implemented by Amazon to make the entire supply chain smoother and hassle-free. Implementing blockchain technology to make supply chains transparent and let the customers better track their products will see an upgrade. Automated supply chains will play a vital role in this innovation game. Furthermore, IoT and RFID devices for inventory tracking and reporting will offer stakeholders access to real-time data, thus ensuring transparency. Also, implementing the Business Intelligence analytics tools will help enable a complete understanding of the KPIs the businesses promote.
Pro-Tip for Sellers: With the high-end delivery options instigated by Amazon for some time now, it's high time for sellers to invest in Amazon FBA Program for growing fulfillment capabilities and be in sync with the outstanding delivery services offered by the giant itself.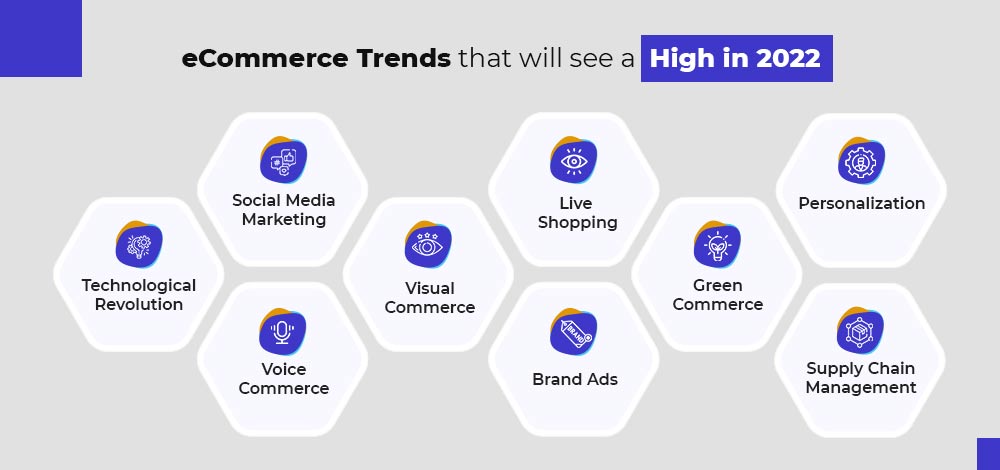 Final words!
With a shift in the buyer's persona in recent times, the Amazon marketplace is sure to undergo a significant transition. Trends like curbside pickup for picking groceries, offline stores for socializing, contactless payments, social shopping, virtual medicine are all here to stay. But with this new pandemic-driven customer-centric movement, are you ready to optimize your Amazon business? It's high time to invest in an updated marketing strategy and implement these new-age trends to pace up your sales. We suggest you connect with our experts at CedCommerce for assistance and drive the change. Moreover,
CedCommerce is now an Official Member of the Amazon Advertising Partner Network. 
So what are you waiting for? Let us join hands and make success happen for you.