Top 4 Amazon Sponsored Brand Ads Trends you can't ignore in 2022
Running short of time? Get PDF of the blog in your mail.

Play Now
With worldwide sales of approx USD 400 billion, millions of sellers and users are moving to Amazon- the one-stop eCommerce website. This digital shift has made Amazon one of the biggest and the popular digital advertising platforms in the market. Launching the product into the customers' lives is a tricky yet crucial step for your product performance. You will have to advertise and then market the advertised product through brand ads to achieve that. So what is Amazon advertising? Let's have a look.
The Hype Behind Amazon Advertising
Amazon is well versed with its customer base and its activities of discovering, browsing, and making purchase decisions. This could have never been possible if the dashboard displayed no products to sell/purchase.
To put it simply, Amazon advertising or Amazon Marketing Services (AMS) is a service to get your products featured on the world's largest platform. Amazon advertising provides a grand launch of your product, giving visibility, outreach, awareness, and hence increased revenue. Amazon Ads can help you understand the buyer's journey at every stage, regardless of whether they convert into a paying customer or not.
In 2020 Amazon's advertising revenue grew by 23.5% and ranked itself #1 for generating online revenue 2020. Amazon aims to reach an impressive height of $24.47 billion by 2021. This means a rise of 55.5% and representing 11.6% in digital marketing compared to the last year.
Products of Amazon Ads:
Now that we have understood the basics of Amazon Ads let's look at the list of products that Amazon advertising offers.
Sponsored Products
Stores
Audio Ads
Sponsored Brands
Video Ads
Custom Advertising
Sponsored Display Ads
Amazon DSP
Amazon Attribution
Sponsored Brand Ads and its Captivating Benefits:
Sponsoring on Amazon doesn't mean funding, but it happens when brands display each other's products on the product page. Amazon sponsored brand ads, earlier known as Amazon Headline Search Ads, are PPC banner ads that display your logo, custom tagline, and multiple products on the top of the amazon result page.
Amazon constantly works towards improving its advertising services and has introduced a new feature- 'New to Brand.' A unique tool for communication that helps the sellers know if the sale is from a new customer or an existing one.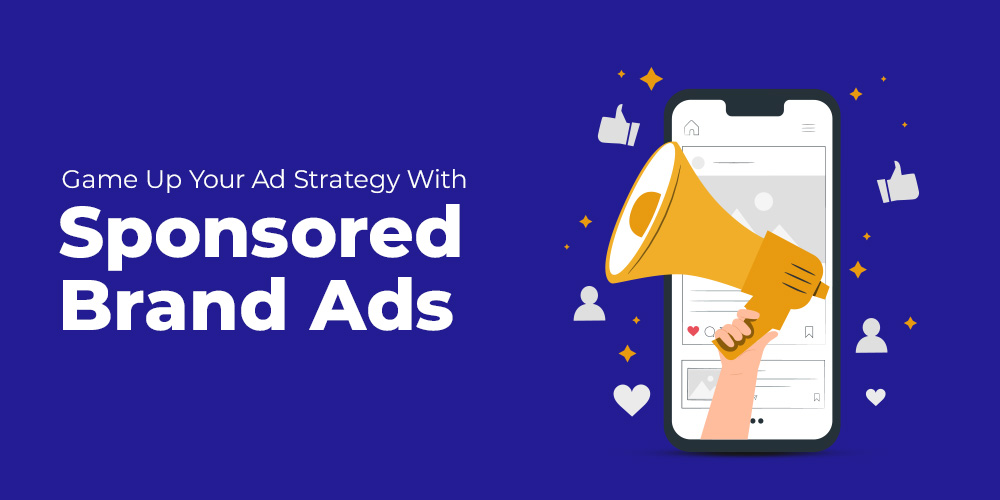 Recently, Amazon has released the video ads feature under the sponsored brand ads category. This allows the sellers to fascinate the users with delightful product images in a video format. Moreover, Amazon sponsored brand ads can be looked upon as a premium version. Some of the actions that you can perform are-
Create and edit the brand logo
Customise the tagline
Promote multiple products in one ad
Customise the brand and product images
Run Video Ads
The question arises that why should you use sponsored brand ads on Amazon? The answer is simple- through Amazon sponsored brand ads, you can:
Get your brand discovered and increase its outreach
Enhance the brand awareness
Get an attractive product portfolio with customizing image and video ads
Be focused on increasing the sales number
Ads drive you a massive amount of new customers and organic traffic
Control the costing factor with CPC (Cost per click) ads
Surprising Upcoming Sponsored Brand Trends in 2022
Amazon has always been prepared and fierce regarding the features that make your lives easy. It has been working relentlessly to release new features and tools to make users tech-friendly. Amazon Ads has undergone such a drastic change in the past few years, and 2022 will be huge.
According to experts, the below-listed sponsored brand ad trends on Amazon can influence advertisers in 2022.
Trend No. 1: Get Imaginative with Creative Assets feature

The creative assets feature of Amazon enables the sellers to showcase their multiple products in one central location. This provides the user with a hassle-free shopping experience. In other words, when Amazon released its 'creative asset' feature, it introduced and created more room for customisation. With this feature, you can creatively customise, including uploading, storing, organising, and reusing the assets. You can also include multiple products in your campaigns and make the promotion powerful.

How is this helpful for you?

Brands struggle to identify their buyer personas. The feature will help you customise your creatives for different stages of the buyer's journey. It also allows you to customise according to the demands and the trends of the market. An annual calendar for your creatives will help your campaigns and teams become more organised and competitive.

Trend No. 2: Native Day-parting will dominate the Amazon Advertising

Day-parting is the division of the content into the researched time slots based on the demographics of the audience. Day-parting is a simple feature that helps the sellers set the timings of their campaigns in a day. You must be wondering why the build-up? There are various days and time slots where you get the highest engagement. Also, there are days when your target audience might not be active at all, and your campaign efforts are wasted. So to ensure the costing and engaging more traffic, this trend is used by Google Ads and is expected to come on Amazon.

How is this helpful for you?

As brands and sellers, you will be given the leverage to choose a time slot for highlighting the campaigns. You just need to research a few factors- 1. The budget/costing of your campaign, and 2. The performing days and the timings in a week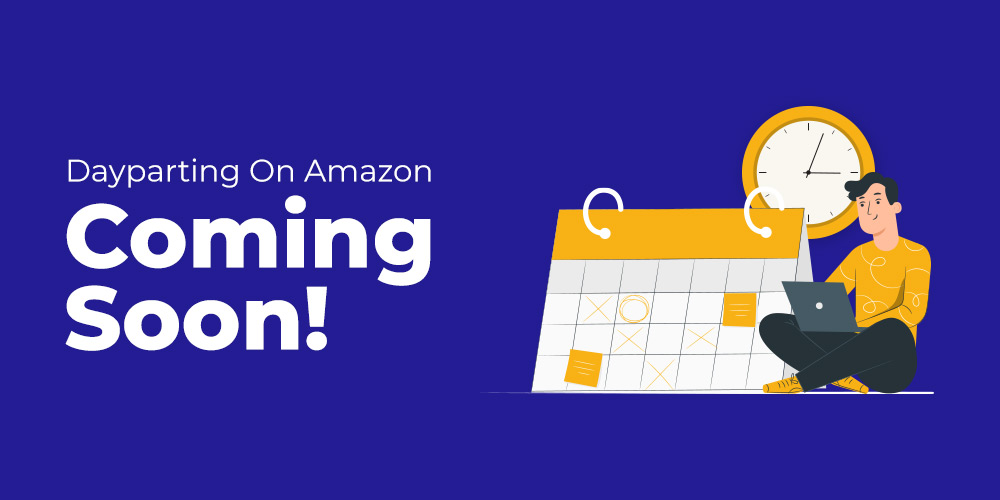 Trend No. 3: Optimise the campaigns with Brand Metrics

Brand metrics in a campaign are quantifiable aspects that you need to measure to track your campaign performance. The metrics are gaining importance on individuals and the campaign level. This further helps advertisers identify the areas they need to work and optimise. The metrics are distributed in various categories and show results according to the product listed in a particular category. Some of the metrics include:

Shopper Engagement Rate
Customer Conversion Rate
Total Brand Shoppers
% New-to-Brand Customers

How is this helpful for you?

Comparing and optimising is an ongoing task when it comes to advertising. The results of the critical metrics in the form of percentile give you an overview of the performance. The brands need to identify and prioritise stages and work accordingly with the tools available. Advertising on Amazon has become quite complex, and therefore you need to put your efforts accordingly, keeping in mind the trends.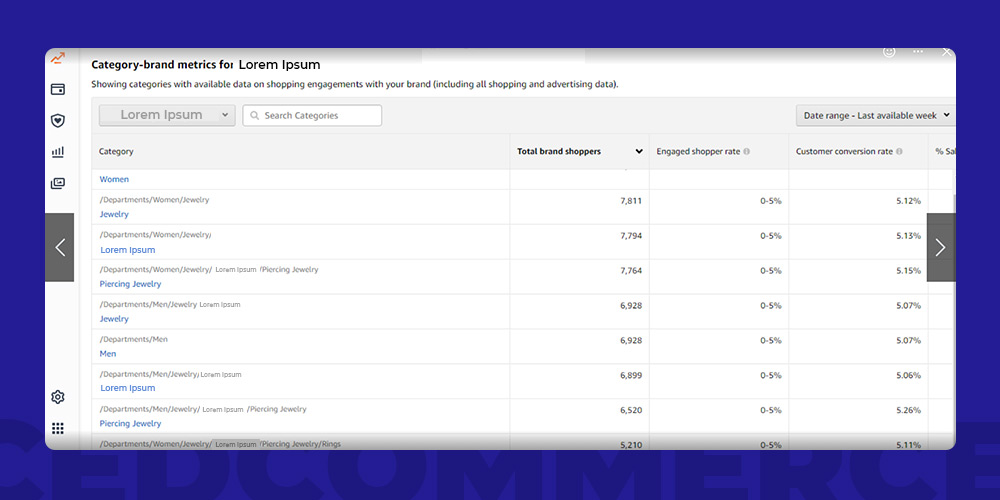 Trend No. 4: CPM Mechanism to reconceptualize the Sponsored Display Advertising

Whether it is the CPC model or the CPM model, ACoS has to be considered. You must be confused and must be thinking, what is ACoS?

ACoS on Amazon is the Advertising cost of sales, a critical metric that helps measure the performance of the sponsored product campaigns. In addition, ACoS is the ratio of ad spend to targeted sales. Amazon was earlier using the CPC model, i.e., cost-per-click, which means that the advertiser has to pay every time a user clicks on the ad. This means higher ACoS. As per the statistics of the past months, Amazon is now shifting to CPM (Cost per thousand impressions) model.

In the CPM model, the advertisers need to pay per thousand impressions, reducing the ACoS. This also states that if a product gets over a thousand impressions, it can convert sales. Amazon is shifting towards the CPM model to lower the ACoS rate and uplift engagement.

How is this helpful for you?

When you pay per thousand impressions, you get a pretty impressive ACoS. You as a brand must analyse the budget for product displaying campaigns and customer engagement. You also need to constantly compare the performance metrics for your performing campaigns and optimise accordingly.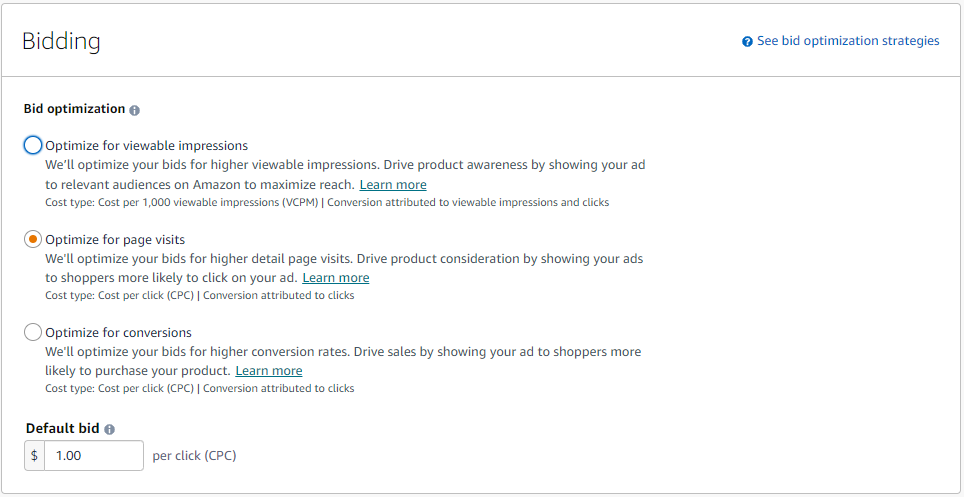 Master tips for managing Sponsored Brand Ads:
Every technical or non-technical feature has some tips and tricks for better results if you study closely. Although, advertising on Amazon through sponsored brand ads is complex, and the below-listed tips can make it much easier for you. Let's look at the pointers:
Research and gather the right keywords for your branding
Focus on the bid optimisation and strategically reduce ACoS
Enhance and improve the Ad copy relating it with the search intent
Try A/B testing for better results. This may include combining landing pages, ASINs, images, headlines, etc
Regularly improve the quality of the content in landing pages, ad copies, campaigns
Try incorporating some component of video ads
Use various automation and analysis tools to compare and contrast the campaigns
Final Words:
To sum up, 2022 will be huge for Amazon, its brands, and the sellers. Sponsored brand ads are on the verge of becoming more attractive and popular. Sellers will be able to understand the behaviour of the users at different stages of the buyer's journey. Amazon is growing fast, and so are its advertising tools and features. The leader's primary purpose is to provide the equipment; it depends on the user innovating and moulding it in their favour.
"You can't buy engagement. You have to build engagement."- Tara-Nicholle Nelson.
Let us know in the comment section what you guys think about the upcoming trends on Amazon and what more Amazon can incorporate into its features.