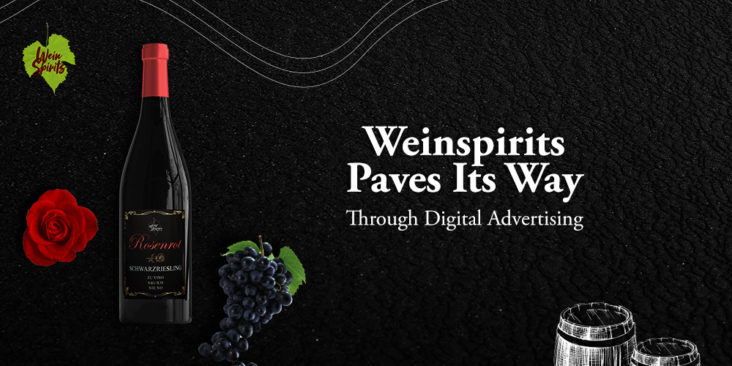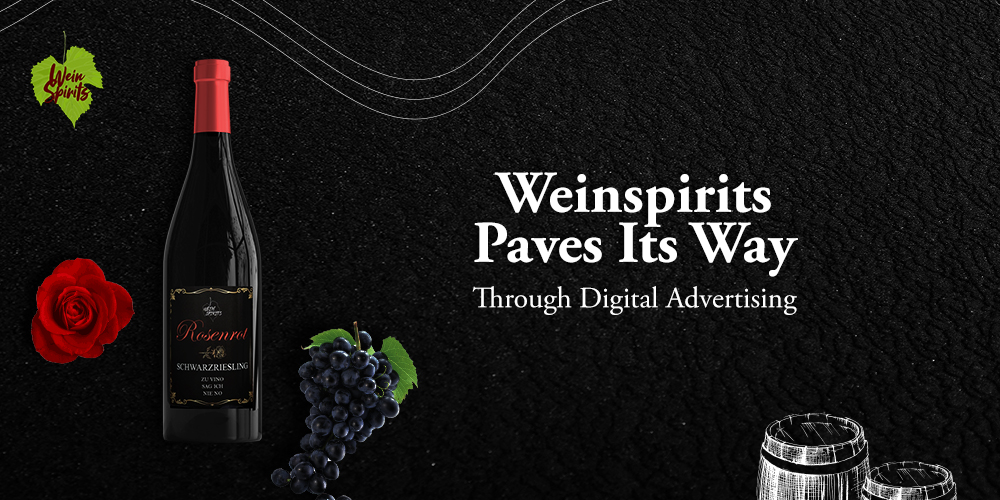 How accurate digital advertising helped "WeinSpirits" achieve 13x ROAS
Running short of time? Get PDF of the blog in your mail.

Play Now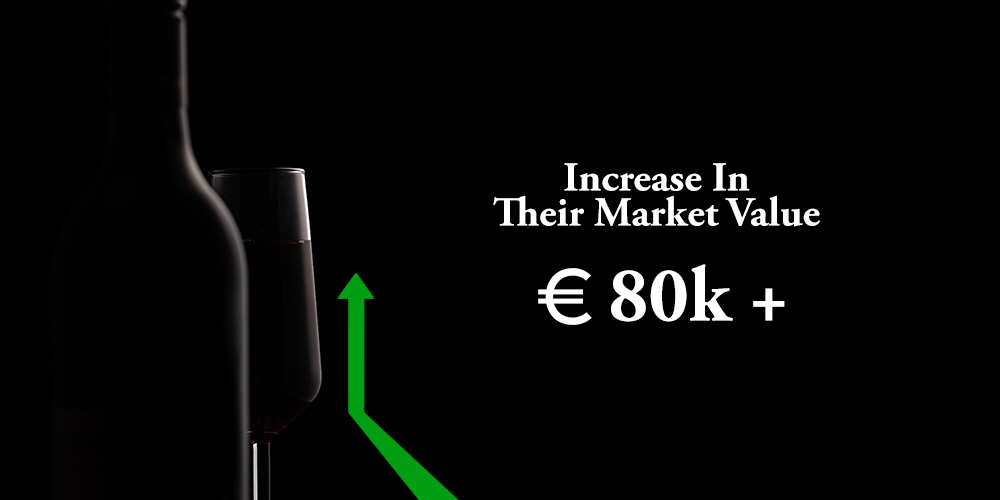 Let us read on how Weinspirits were able to get better at digital advertising with the help of CedCommerce.
It is said that tasting wine is an incredible experience and to make this experience better 'WeinSpirits' is creating experiences for all wine lovers by giving them a chance to explore the world of wine through accessories with funny and quirky prints around wine.
A bunch of passionate wine lovers has come together with a mission to cheer you up with their epic one-liners and quotes printed on unique items and an exclusive wine collection. They think you should carry your drink wherever you go.
Wine Spirits also wants to bubble up the happy hours and add them to your lives every day.
The Background
Who would have thought about this incredible idea of involving the theme of alcohol in your everyday lives? 'WeinSpirits' has gone to the extreme with this little idea and offers a great variety of items on their website.
But, like every story, this one also has its own share of twists and days of hangovers.
Martin the owner of "WeinSprits" had got the company going and was handling most things by himself. One of them was digital advertising. He set up google ads, Facebook ads and began to run campaigns.
Challenges
The challenge that was faced by Martin was in the area of Digital Advertising. Though, he started to run campaigns on all the products and was using both Facebook and Google ads for the purpose. But, the output was not as convincing. instead, there was a lot of confusion and incorrect information and impressions.
Martin knew that this was not going the way he wanted. So, he wanted to seek help and reach out to the experts to handle this issue and take Digital advertising forward for "WeinSpirits".
Hopping to the right drink
Finding the right drink sometimes can be very difficult because of so many varieties available out there. Just like that, it was hard for Martin to find the right experts for the brand.
"Weinspirits" already knew the issue and were seeking the solution at different spaces when they came across "CedCommerce" through Shopify experts.
Our Digital marketers explained the procedures, goals, and timelines to Martin. They also made him understand the loopholes and the glitches that were present already in the account and the changes that would be made.
After understanding the conditions and goals of CedCommerce thoroughly, "WeinSpirits" was ready to take a leap of faith and a step ahead towards digital advertising with CedCommerce with the service of Google Ads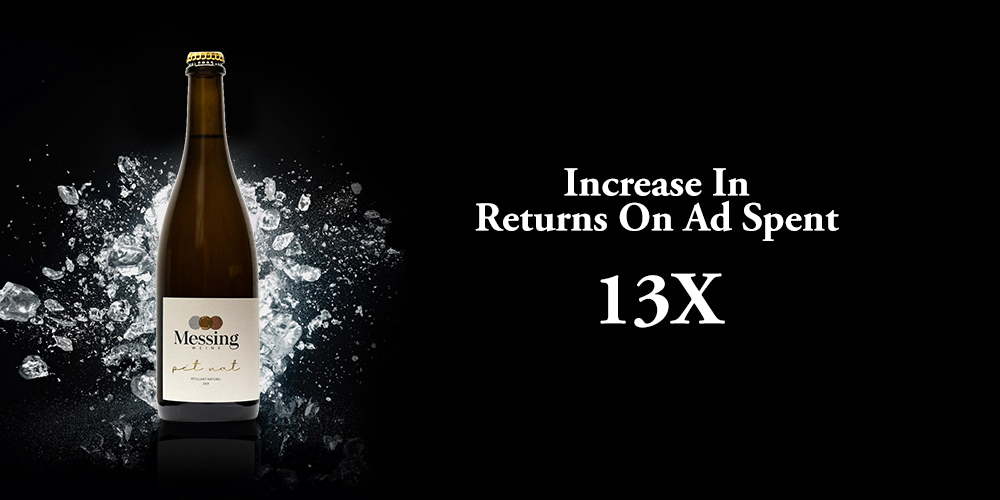 There's only one direction to the bar:
Our Digital Marketers were aware of the goals and the alterations that were required.
Google Ads
The right keywords were created and the Initial target was branding and brand awareness. Hence, ads were created accordingly.
With time our marketers moved into creating standard shopping campaigns. On one hand, there were a few products that were performing really well. But, on the other, there were still certain products that were not at all performing which was hampering the overall performance of the campaign
Thus our experts separately segmented the non-performing products and started a completely different campaign for them. This also started getting conversions after a while.
All the campaigns were directed towards tags like remarketing, analytics, conversion tracking, and focusing on optimizing and tracking the purchases and statistics of "add to cart".
There were also other campaigns that were running around best-selling products. These soon gained traction and conversion because of the right keywords that were being used.
Overall, the confusion that Martin was initially facing in regards to Digital Advertising was soon fading away because the google ads setup was finally showing some results.
Cheers!!
It is indeed a time to cheer because the results of digital advertising were incredible.
The statistics will speak for themselves for a timeline of August to November 2021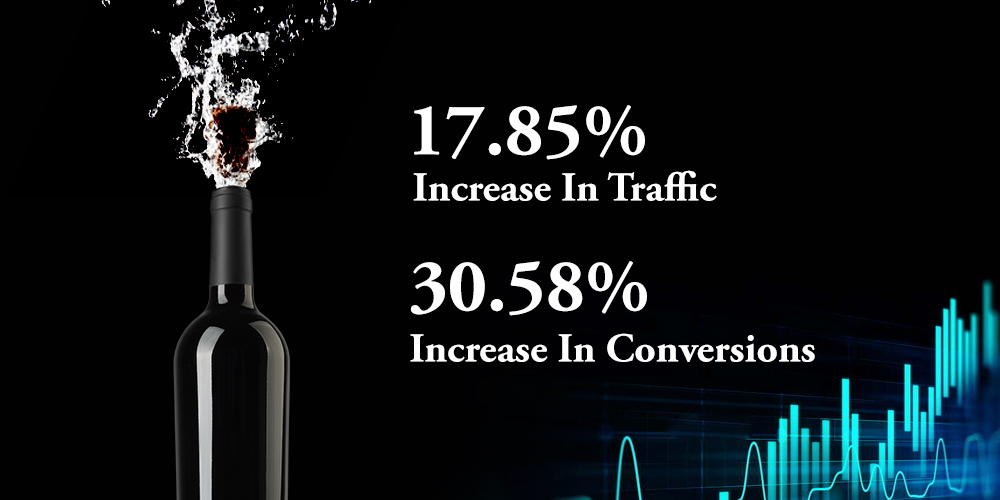 The results are in front of you. Our marketers have tried to thoroughly understand the limitations and potential of this industry, their competitors, strengths, and weaknesses and came up with a plan of action that was well suited and aligned with Martin's goals.
What does the future hold?
Since "WeinSpirits" is happy with the services and our process. We are still strongly holding onto each other and are planning new and varied campaigns. There shall be so much more in terms of digital advertising, exposure, and expansion of the brand.
But, we can also say that the future of "WeinSpirits" is bright because they do not believe in wine alone. They also take a keen interest in sustainability and make products that are sustainable to the environment. The best part is they only make your product when you order them. Yes, so that you always get a fresh piece.
With this attitude and etiquettes, we are sure that "WeinSpirits" will soon reach all the wine lovers and a larger audience. Moreover, CedCommerce is always by their side.
CedCommerce: Your brand new digital advertising solution
If you have an idea, our Digital marketers are always ears. Let us hear what you have to say and shape your ideas with our customized digital marketing solutions that would suit your needs and budget.
About CedCommerce
CedCommerce's results-driven approach and skilful mindset help its clients live their dream goals. With more than a decade of experience, CedCommerce swears by its motto to satisfy its clients by offering them the best industrial digital marketing solutions.
Established in 2010, CedCommerce is providing eCommerce solutions, both native and SAAS-based. It has over 40+ marketplaces including Amazon, Walmart, OnBuy, eBay, Etsy, Shopee, etc. and helps merchants to sell and promote their products across online marketplaces.
CedCommerce also provides digital marketing solutions and digital advertising to the small as well as big businesses listed on these marketplaces to expand their reach over different online channels. Global giants like Google Shopping Actions, Facebook Marketplace, Fruugo, Walmart, Cdiscount, entrust CedCommerce with its partnership. We are continuously growing and developing to bring more innovation and ease for users in the Global e-commerce processes.