How to Start a Podcast – A Complete Guide!
Running short of time? Get PDF of the blog in your mail.

Play Now
Podcasts have now been the new correction for the marketing strategy for not only the corporates but also for the individuals. It takes nothing much to start a podcast.
There has been a significant leap in the number of audiences who have turned into podcast listeners. According to research, the ratio of listeners increased to more than 25% in the year 2019, reaching several 100million+ listeners in the US, and the trends say it's going to get only BIGGER!
These figures strongly determine the strength of the podcasts. Starting our podcast 'Coffee and Commerce,' we have witnessed remarkable traffic visiting us on our website and on the social media handles too. 
Well, If you haven't started a Podcast for your content marketing then with these stats stated, the urge to Start a Podcast must have aroused in you!  
But, before that, let's be more clear on the point that Why Podcasts are so important?
The reason is, "Podcast is a simplifier." It simplifies things for us with some great ease!
How?
You must be spending time on YouTube or other content platforms watching videos OR reading blogs sticking to your computer systems or your handsets.
But with Podcasts, things simplify.
What if you are driving? Would you prefer to watch a video at that time? 
Surely NO! 
But you would prefer to listen. That makes the Podcast favorable.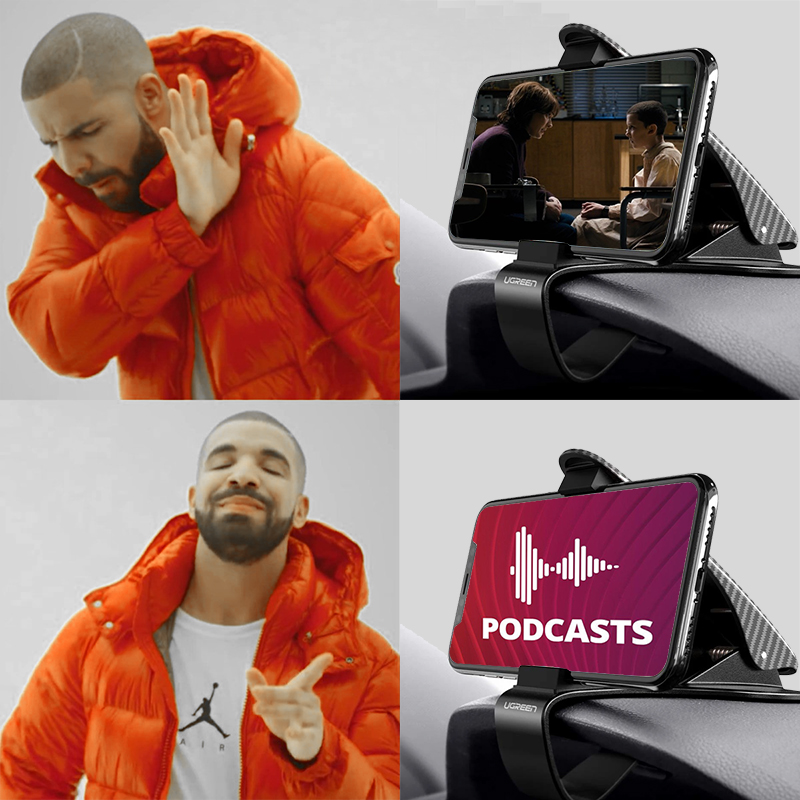 Watching a video brings the biggest distraction while driving. Well, what if Spotify plays some Podcast of your interest?
Search for the podcasts you want, download it, and listen, whenever you want, wherever you want. 
It's that easy!
Podcasts have gained immense popularity. Ad revenue for podcasting grew by over 50% from 2017 to 2018 and is expected to grow over 1,000% till 2020.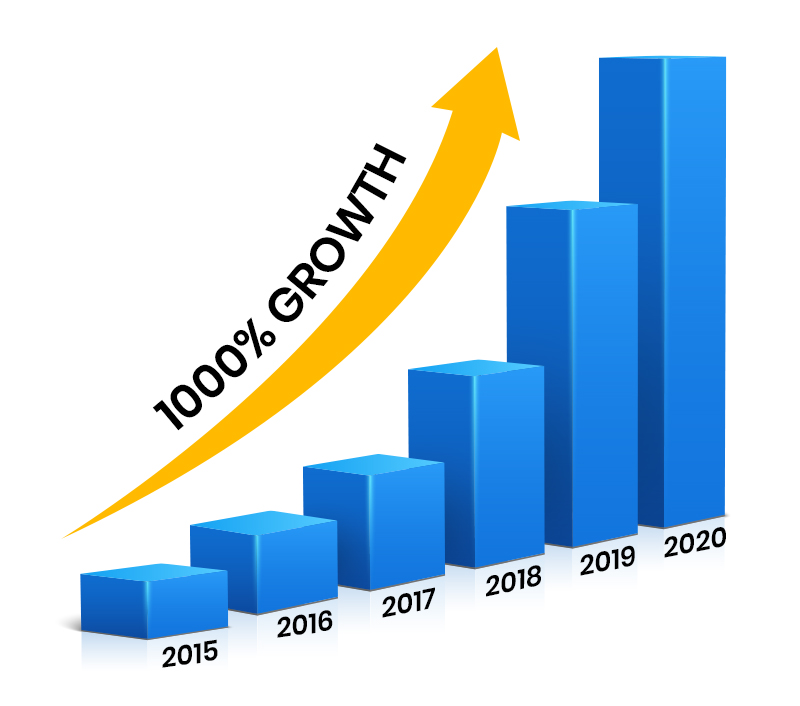 For podcasts that have more than 5000 downloads per month, there is a growing market of companies that are willing to sponsor the podcast.
Almost every corporate organization nowadays has started relying on the power of podcasts for improving its customer reach and brand value.
Let's dig a bit deeper into the benefits of Podcasts.
Benefits of podcasts:
There are several benefits of using podcasts. It makes a productive relationship, establishes your brand authority, and effective brand awareness taking it one step ahead of other channels.
Further,
Podcasts enhance engagement as it is more focused on target customers. If someone wants to listen to your podcast, then the particular should know the name of your Podcast or the specific forte of your podcast. Then only he would be able to directly listen to you online. In that case, someone who is fond of and interested in your niche will be a segmented audience for you will be easily targetable!
It offers you Mobility as you don't have to stick to your computer systems or be dependant upon wi-fi every time. You can just download it and listen to it whenever you want.
It provides you with excellent selectivity as who-so-ever wants to listen up your podcast should know the name of the Show or the Host. So, there's no flipping. When your customer is satisfied, you have already won half the game. Therefore, it is essential to find innovative ways to reach your customers, and Podcasts grab the top trend in this.
Now that you have got the reasons to start a Podcast let's know how can you start one of your own?
How to start a Podcast?
Anyone can start a podcast with almost no technical skills. The hurdles on making your debut into the podcasts are knee-high.
To start a podcast, you need to meet some specific and primary self-made targets before that so that you don't face issues afterward. 
Choosing a niche for your Podcast– You must be specific about your Niche before starting a podcast. It will help you in attracting your targeted customers. Podcasts are periodic series of audible content, and therefore the episodes must be connected to each other. This will only be attained if you are using a particular niche. What can be your Niche? Your niche can be any topic in which you are skilled at or in short; you hold the expertise of any particular subject. People generally tend to listen to podcasts for expert advice that can help them or can solve their queries in the most desired manner. So, set your niche accordingly and do some R&D before deciding.
Name your Podcast– The first impression is the last. Your Podcast name should be short and defining. The audience should easily know what your podcast is all about. It should be appealing. Here is the list of some top podcast channels, you can take help of-

Red Ball
Detective trapp
The Joe Rogan Experience
Crime Junkie 
Hunted  

You can easily get to know what the podcast would be about after going through these names.

Your Cover Art– This should be very much focused. Your cover art should be clear and readable. It may have your podcast name on it. Either you can have a look at the top podcast channels of your niche and analyze them.Source– https://bit.ly/31np35z
The above image might give you a clear view of what a cover art looks like and how you should design your cover art.
Podcast description– Description is one of the crucial sections of your podcast setup. It helps in building authority and attract the listeners to your podcast. Make sure your description is keyword optimized. It will help you rank higher in search results. It creates an impact on the listeners and drives him to listen to your podcast.You can see that this podcast channel is very clearly showing his authority by showing who they are and what type of content they provide, in a very concise way.

Hosting Providers for the podcast–

Like a website, your podcast also needs hosting. There are many hosting providers in the market, but you need to check which one is better, because if you don't pick a good-quality host, then your listeners might have a problem in downloading and streaming your podcast. Therefore, you should be focused on the following steps in choosing a hosted Server:

Price: Each server has their pricing. It depends on what you can afford and then in your budget, which one is the best.
Easy-to-use: Your hosting must be easy to use and handle as your Customers would find it annoying if it's complicated for them.
Support For RSS Feed: RSS stands for Really simple syndication. If your host supports RSS feed, then it converts the XML files automatically to the updated information.
Sitebuilder: Some of the hosts provide you with a site builder. Here you can make your website and integrate your podcast episodes to that.

Here is a list of the top hosting providers for the podcast:

Anchor
Podbean
Transister
Simplecast
Captivate
Spreaker
Smart Podcast Player
Podcast Websites
Audioboom
Listen to our podcast 'Coffee & Commerce' which gives you the insights and updates of the E-commerce world.
But wait! Will you use your handset to record the podcast? You can use it, but it can be absurd. It can result in a wrecked voice, noise from the ambiance, or maybe anything. 
So, there are a few essential
Equipments used for podcasting:
The necessary thing needed to record your podcast is an Awesome Microphone A podcast is an audio format, and in that case, you cannot just compromise with the quality of the sound recorded. So, use a good quality microphone. In my view the best microphones which are affordable and I prefer are:

 Maono AU-A03 condenser microphone kit
 Yeti USB microphone by Blue microphones
 HyperX Quadcast microphone by HyperX
 NT1-A condenser microphone by Rode
 Boya BY-M1 Lavalier Microphone

You can use a USB microphone or an XLR microphone, but with that, you can use an Audio Interface or a Mixer The audio interface transfers your analog signals from the mic to the computer. So it acts as a connecting device between your mic and your computer. Whereas a mixer gives you robust control over your inputs and outputs.
Thereafter a Headphone is also a necessity. You must hear what you recorded and check the quality of the audio.
However, you can live stream your podcast, as you are good at speaking, but many prefer to record and edit it before publishing. 
Therefore, you should also have Editing Software just to build a great podcast for your listeners. You can remove the spaces or mistakes. Add-in some theme music to your podcast, making it entertaining. Some of the free editing software which you can easily find on the internet are:

Audacity (Limited)
Power Sound Editor
Music Maker
Studio One
Wave Pad
So, these are some must-have equipment used for podcasts.
Now you are all set to become a Podcaster.
One last thing more to keep track of is to mention some of the tags to your podcast as the genre of the podcast, date of publishing, a short description for the podcast. 
This will enhance the search results for the New Podcaster. Start a Podcast.
Now all you need to do is  Record Your Podcast, Publish it, Market it and Enjoy.