How To Sell On Amazon Saudi Arabia – The Heart Of eCommerce In The Middle East
Running short of time? Get PDF of the blog in your mail.

Play Now
Hey Folks, if you landed on this page just to learn about how to sell on Amazon Saudi Arabia then please click here to scroll down to that specific section. BUT if you want to understand the bigger picture behind the launch of Amazon Saudi Arabia and how it will rise up as a conglomerate of eCommerce in the Middle East then please continue from here.
The Launch Of Amazon Saudi Arabia:
The much-awaited dream for Saudi Arabian natives finally came true when Amazon.sa went live on Wednesday, June 17, 2020. The fully operational website is now up and running across the heart of the middle east.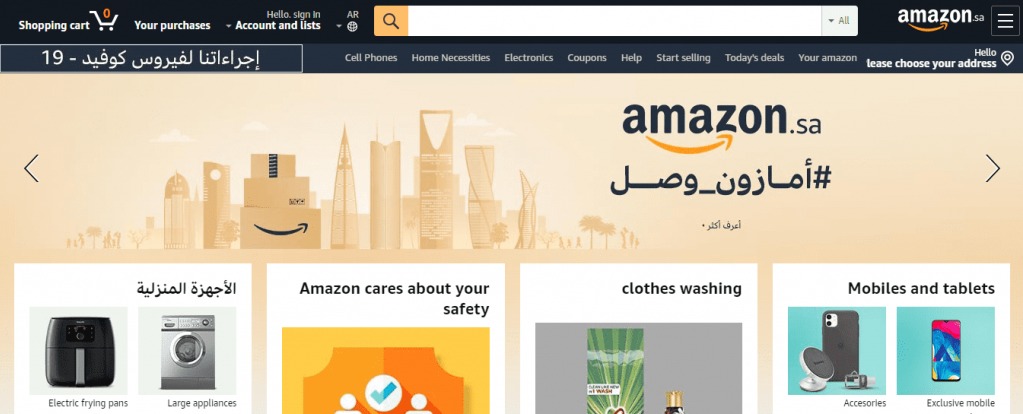 This much-anticipated moment certainly is the rise of a new era to Arabian and middle eastern e-commerce. Also, the inclusion of Amazon in the Saudi Arabian region will not only serve as a boost to middle eastern e-commerce but will help them to compete on a global scale.
But how is it possible?
Yes, I can understand what you are thinking.
The Conflict Before The Launch
There were a few rumors going around regarding the conflict involving Jeff Bezos and Saudi Crown Prince Mohammed bin Salman. But thankfully that did not affect the launch of Amazon in Saudi Arabia, not at all.
Also, a major reason why this launch happened so smoothly is that Amazon has teamed up with the current largest online retailer in Saudi Arabia – SOUQ.com. Experts believe that Amazon.sa has already paved a smooth way by eliminating its biggest competition.
Therefore to understand even better you must first learn about the Souq-Amazon deal.
The Souq-Amazon Deal
Souq and Amazon relationship in the Middle Eastern region has been like two birds of the same feather who flock together.
You must remember that a couple of years back when Amazon made a move on the UAE eCommerce market and Souq.com joined hands to make it possible.
Well, this is just the same. Or should I say similar?
Amazon and Souq.com have struck a similar kind of deal in the Saudi Arabian kingdom where Amazon.sa will replace/take over the legacy and rise as the most dominant online marketplace in Saudi Arabia. This will enable the previous Souq retailers to easily sell on Amazon Saudi Arabia as all their products will be migrated here.
Many sources reveal that Amazon has acquired the Dubai-based Souq.com in an estimated $580m deal.
You must be very curious to know about how the introduction of Amazon.sa in Saudi Arabian region will impact common customers and sellers.
Takeaways from the Launch of Amazon.sa
To make this news more affable we did some background research pertaining to this scenario. We have come up with these cool facts about Amazon.sa:
Global Expansion:
Notably, the Arabian marketplace would be Amazon's 18th global marketplace after the launch of Amazon Netherlands at the beginning of the year. This expansion also is a step towards claiming the title of an undisputed leader in the global marketplace.
34 Wide Range of Categories:
Amazon.sa is launched as a complete marketplace that sells products under a broad range of 34 categories and hundreds of sub-categories. The product category includes all the top-selling categories on Amazon including electronic accessories, clothing, sports, games, etc.
Local & Global:
Amazon.sa includes millions of products from local and international companies. This means that Saudi Arabian marketplace is now accessible for global sellers via Amazon.
Available in Arabic and English:
The Amazon.sa site offers Arabic and English, on both the shopping app and on the website. This will make it possible for them to progress not only in local but also in the global arena.
Traffic Redirection:
The Souq.com website visitors will be redirected to Amazon.sa. This will serve as a headstart for Amazon in the region. Sellers from Souq.com will be migrated and they can start selling on Amazon Saudi Arabia without doing any heavy lifting.
Timely Delivery:
Amazon.sa will provide the next day delivery service as well as same-day delivery service (for extra charges) in a limited region.
Customer Support in Local Language:
Amazon.sa will be offering the customer support service in two languages – Arabic and English.
No New App Required:
Customers will need not to download any new apps to access Amazon.sa.
Is Amazon.ae and Amazon.sa different?
Yes, Amazon.ae is the domain under which Amazon sells in UAE which was launched last year whereas Amazon.sa is specifically for the natives of Saudi Arabia. However, both sellers and customers from either country are invited to do business on both platforms.
You can start selling on Amazon Saudi Arabia from any part of the world. All you need to do is register yourself under Amazon.sa as an Amazon seller or Vendor.
You must be wondering – since these countries are so close to each other then why different domains?
Well, the answer to this question is that – Amazon's long term goal is to rise up as the only marketplace in the Middle east. After conquering UAE and Saudi Arabia, Amazon is now planning to make a move on Egypt. You can expect Amazon Egypt in the next year.
Coming back to our original topic, Amazon's debut in Saudi Arabia. Let's learn how the community responded.
Experts Reaction Behind The Launch Of Amazon Saudi Arabia
Ronaldo Mouchawar, the newly appointed vice president of Amazon in the Middle East and the co-founder of Souq issued a statement on the launch of Amazon Saudi Arabia – "Today marks a milestone with Amazon.sa. We want to offer customers the ability to shop within a broader range of local products."
Our Multichannel Selling Expert Mr Deepak Gupta shared his views on the launch of Amazon.sa – Amazon is a boon for growth-minded online sellers who are looking to expand their selling campaign in the middle eastern region. It would be interesting to find out how other competitors will react to the introduction of Amazon in the region.
How to Start Selling on Amazon.sa?
To Start Selling on Amazon.sa follow these basic steps:
Go to Amazon.sa website and click on sell on Amazon
Click on the Register Now button to become a new seller on Amazon.
You'll be redirected to the registration page where you need to enter your basic details like name, email address and passwords
After verification one of the Amazon.sa will consult you with the further process or registration.
Once all the formalities are done you are provided with your very own Amazon.sa seller account.
Upload your products on Amazon either manually or by integrating your Amazon.sa seller panel with your store.
Once your products are listed on Amazon.sa you can start accepting orders directly from the panel.
Note: To Start Selling on Amazon Saudi Arabia, you either can follow this long 7 step process where you'll have to do a lot of work and effort. Or as an alternative, you can ask us to help you build your store on Amazon.sa.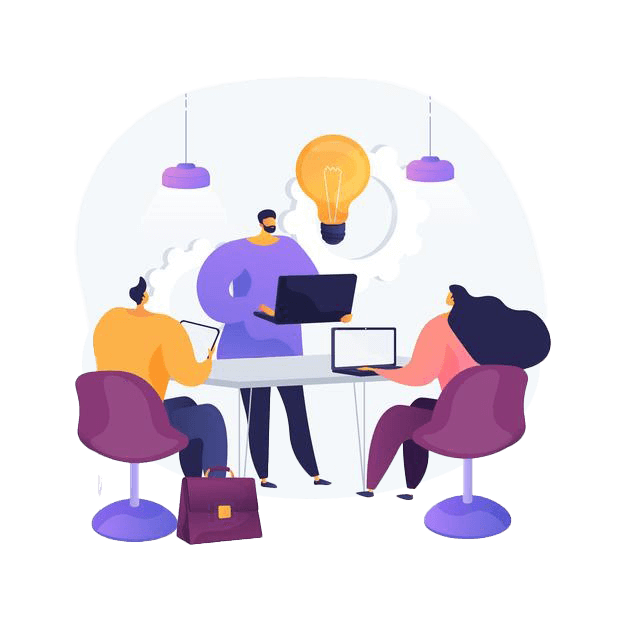 Free Consultation from an eCommerce Expert
Need help in taking your eCommerce business to new heights or want to start your online business from scratch but don't know where to start?
Also you can hire us for successful onboarding by clicking on this link. Just say the word and we'll take care of the rest.
That's not it!!
Benefits of Selling With CEDcommerce:
There are some additional benefits of Selling on Amazon.sa with CEDcommerce:
Amazon integration for your store
Free consultation from eCommerce experts
3 months of customer support
Assistance in registration on Amazon
In fact the longer you wait, you are losing potential customers and a golden opportunity to set a firm foot as a successful online seller. Register yourself and start selling on Amazon Saudi Arabia today.
So let's dive deep into the topic and understand how Amazon will prove a significant game-changer in the Middle East eCommerce
How is the launch of Amazon.sa will affect eCommerce in Middle East?
Demographic coverage:
Saudi Arabia is the heart of the middle east. It is not only the third-largest population in the Middle East but also the second-largest internet user population. The launch of Amazon in Saudi Arabia will serve as a beacon to drive maximum traffic to the eCommerce region.
Perfect Timing:
With the ongoing Coronavirus pandemic in the region, the offline and traditional way of shopping has taken a massive toll. The introduction of Amazon in the mix will drive more and more desperate customers towards online shopping. So this boost in the traffic will definitely serve as a boost for eCommerce in the region.
No destructive Competition:
After the launch of Amazon in Saudi Arabia, both Souq.com and Amazon have decided to work together under a single roof. All the visitors and customer data from souq.com (including wishlists, orders, delivery addresses, payment methods and customer service enquiries) is redirected to Amazon. This simply means that Amazon.sa is a blend of the loyal customer base of Souq and eCommerce expertise of Amazon – something that anyone can't say no.
Boost to the Top Selling Products:
As per various reports, the top products/product categories for Saudi online buyers include clothes, flight tickets, mobile phones, utilities and watches. You must be aware of the popularity of Amazon for selling products under these categories globally are more than spectacular. So when Amazon goes with full force for such product categories in the region there definitely will be a huge spike in the overall eCommerce growth.
Learn more on what are the top-selling products and categories on Amazon 
One platform for Local and Global:
Amazon will serve as a marketplace that invites global as well as local sellers and customers for shopping. Amazon.sa is accessible in the local language Arabic as well as the global language ie English. Hence this will motivate sellers from other regions to come and sell on Amazon.sa.
Improvements in Fulfilment & Delivery:
The introduction of Amazon in Saudi Arabia will improve the fulfilment and delivery process in the region. Amazon is claiming the next day delivery on all orders over SAR200 (53.30 USD). Thus Amazon has tied up with Saudi Post – the best delivery service agency in the region to fulfil deliveries in the country. Due to this in some regions, the same day delivery is also possible just for a minor additional fee.
Possible Expansion in Other Areas:
Amazon will not rest just after claiming the throne for the #1 online marketplace in the Saudi Arabian Kingdom. Instead, they'll try and explore other business models as well. In addition, sources tell that in Future Amazon is also planning to launch its Prime Services in Saudi Arabia, just like they did in UAE.
Final Words:
To sum up, selling on the Saudi eCommerce market is a great option for growth-minded online sellers. The region has shown some remarkable growth in the past few years and is expected to rise more and more in the coming days. According to Statista, the total e-commerce revenue across all product categories is expected to grow to US$ 9.41 billion by 2021. Since the leading global online marketplace (Amazon) is available in the region along with the local leader (Souq) who have teamed up to bring out the best of both worlds.
Therefore, if you are still planning to start an eCommerce business in Saudi Arabia or Middle-eastern region, Now is the best time to do so. Start Selling on Amazon Saudi Arabia Today.