New ways to boost up your store on OnBuy,this BFCM 2020
Running short of time? Get PDF of the blog in your mail.

Play Now
Just after Thanksgiving, Black Friday and Cyber Monday are at your doors. In the 2020s online shopping trends have changed drastically. This ongoing pandemic has made sure that people do not leave their house, but they are loving this online shopping style along with the foremost important thing; social distancing. Every year Black Friday and Cyber Monday come with skyrockets in terms of sales. And after this pandemic, these festivals are much awaited. With the start of Q4, everything can turn into your favor, if you planned well, either Thanksgiving or BFCM 2020.
So now is the best time for online stores owners like you to get ready and Prepare for Black Friday and Cyber Monday 2020 sales.
But first you must understand, what makes the BFCM sales so significant…
Why Cyber Monday and Black Friday 2020 is important?
2020 was a year that made people locked in their houses; as of Covid-19, people almost forgot the way they used to celebrate the holiday season. Instead they are loving the new trend of online shopping and don't want to step out of the home. Like every year, there will be skyrockets this year. Also, the only thing that will change is a surge of buyers' presence – more buyers are directly proportional to more sales. It means that this is an excellent opportunity to make more money, lots of it. Well, for this, you need to prepare for these festivities.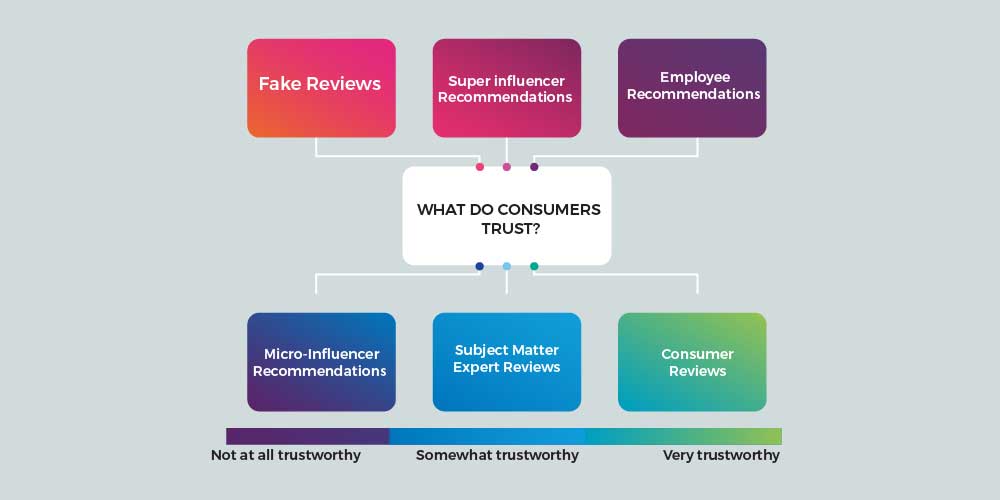 Tips to increase your sale selling on OnBuy this BFCM 2020
We all from our childhood must have heard that "Great things take time." So for good things, you need patience and proper planning, and active participation for sure.
Proper Marketing and Perfect Listings
Black Friday and Cyber Monday attract many buyers, but it is also a hotspot for the sellers. Your marketing strategies should be efficient. Start promoting your stores and products via e-mails, social media platforms, and text messages, a good tease with a great deal is loved by everyone. So, let your customers get involved in your store and make their engagement as much as you can.
And with that, make your listings updated, and as a suggestion, you can try to introduce a new collection targeting BFCM 2020. Do some research and look for trending products.
Stock Up
One of the best and standard pieces of advice to follow – always keep your inventory updated. Hence, the more products inventory, the more chances to sell. Having full stock products will let you offer more to your customers. Not only having a full stock will work, proper inventory management, along with appropriate product listing, needs to be done on OnBuy and your online store. If you don't have one, CedCommerce is always too ready to assist you in setting up your store, so it's never too late to have one.
Site Performance
This is a significant factor, as it will decide your customers' engagement on your site. Make your site to load in 3 seconds or less for both cell phones and desktops.
On average, around 40% leave the site if it takes more than 3 seconds to load. Please make sure the time and the speed during the transaction should also be good, and it spoils the mood of customers and reduces the chances of better engagement for the next time.
Price
Black Friday and Cyber Monday are the competitive days for the sellers. And customer engagement is better where the price is low with good quality. If you are a new store owner, don't let this happen to you as a high drop in price would not be affordable. So what can you do?
Provide your customers, coupons, cashback, free shipping on minimum cart value. Cashbacks and Coupons will engage the customers for next time.
Selling products through your own shop is good but selling the same products on marketplaces can give you more yield.
You can easily get access to more potential customers hence easily get more sales.
But first you need to understand
What is the Best Marketplace to Sell during the BFCM?
I will definitely suggest to go for OnBuy as it never competes with it's seller,always acts as the back of the customers.OnBuy gives you Seller Protection with PayPal.OnBuy gives you a number of benefits.Let's see what OnBuy's owner says.
CAS PATON, the owner of OnBuy, says that – "I created OnBuy because I recognized that sellers needed a route to market that put them first. There was a recognizable appetite among eCommerce businesses of every shape and size for a more transparent approach – one we've refined over the years through our official PayPal partnership, our strategic expansion into over 140 countries by 2023, starting with 40 sites before year-end 2020, and a huge marketing drive that puts our sellers' products in front of millions of buyers' eyes around the world."
"Through our partnership with CedCommerce, we're able to make the seller journey with OnBuy even easier – through inventory synchronization, bulk product upload, API configuration, order management, and more. Integrations like these are a perfect match for OnBuy's philosophy of fair-yet-fast-moving business, allowing you to focus on growth and opportunity across our platform using industry-defining integrations."
So how to Start selling on OnBuy? Want to know more please refer to our complete guide blog.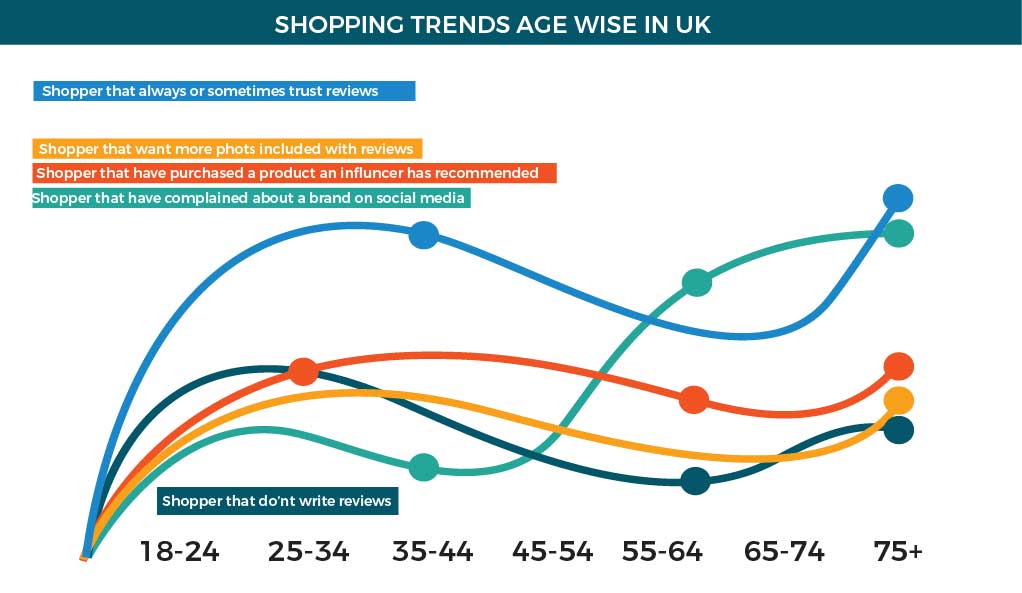 Integrate your store with the OnBuy marketplace
OnBuy is a great marketplace where you get a lot of benefits and along the way is expanding in 140 countries.Dear Sellers now have a great chance to expand your business and explore. So what are you waiting for, integrate your store with OnBuy. Here CedCommerce is always ready to assist you in easing your selling process.If your preferred choice of frameworks are Magento, WooCommerce, OpenCart, Prestashop and Shopify then believe it you wouldn't face any difficulties in your business as we are always ready to help our sellers,no matter the time, date and distance.We promise and we complete it.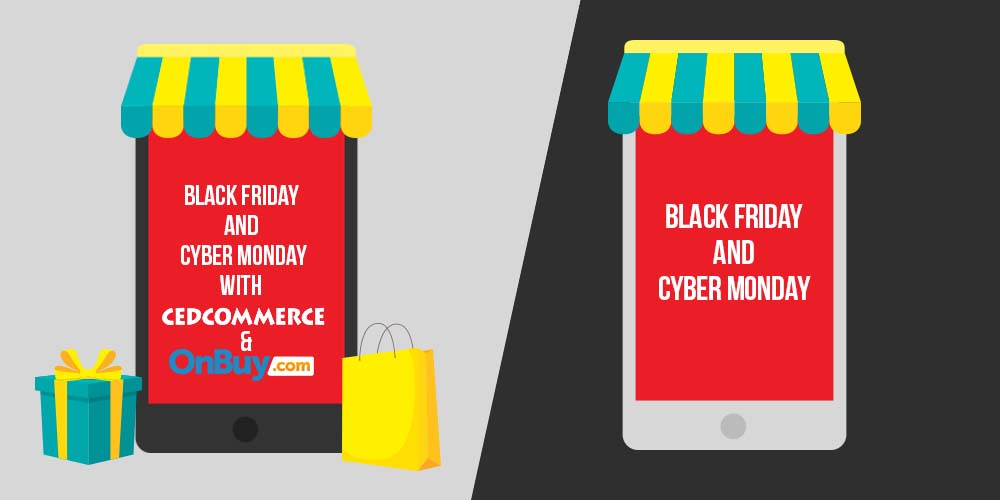 As we discussed a great selling platform, let's dig into shipments and listings as they are a crucial factor. However, the entire process of listing and loads is a lot of pressure in the times of Black Friday and Cyber Monday, so here CedCommerce is with if your preferred choice of frameworks is Magento , Magento 2, Shopify, Opencart , WooCommerce , Prestashop . We are always there to assist you in your selling process.
Start Preparing for BFCM 2020 Today
The most awaited quarter of the year, Q4 is here; make sure you take full advantage of it and break your previous year's sales record. Cover up with your integrations as they make sure you don't hassle, and your selling process is seamless. It saves you time and lets you work more on your marketing strategies. Make a long term plan as Black Friday and Cyber Monday is just starting. There is much more to do in the coming months.
Good luck with your BFCM sales campaign