Optimize Store For Mobile E-commerce To Hit New High in Holiday Season
Running short of time? Get PDF of the blog in your mail.

Play Now
Mobile E-commerce has evolved into the new normal for online shopping. Therefore, the mobile-first store is undoubtedly a gem for online business success. The on the go shopping experience has amplified opportunities for online merchants by facilitating an effortless shopping experience that is always possible.
Smartphones have penetrated deep enough to be an indispensable part of consumer's lifestyle. With that said, mobile devices are not merely a part of online shopping but a facilitator of the entire shopper journey from product discovery to purchase.
Did You Knew, 44% of all e-commerce transactions take place on mobile devices and will increase to 50% or more by 2022
Let me reveal an interesting fact about mobile e-commerce. Among 4 in 10 consumers who prefer smartphones as their favorite mode for shopping have a whopping family income of 150,000. Yes, it's loads of dollars.
Can Mobile E-commerce Be Ignored – Absolutely Not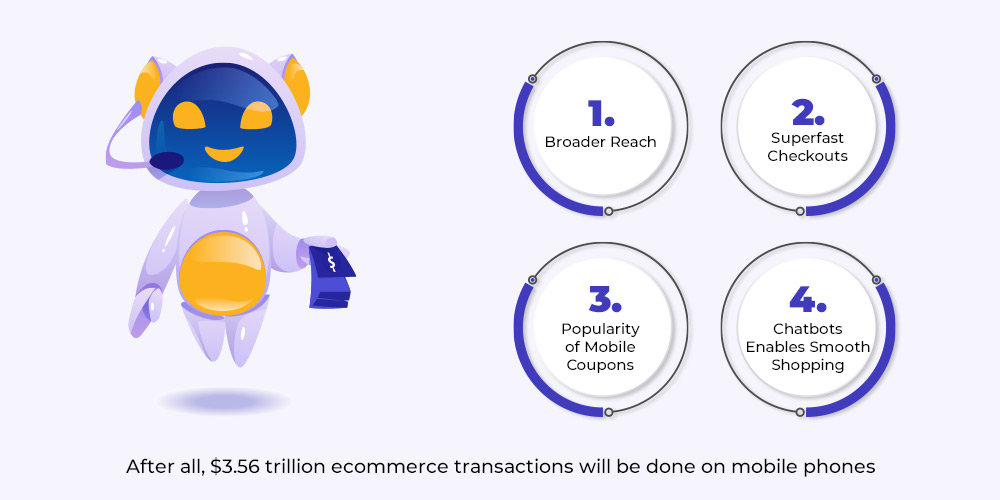 Why Mobile E-commerce Success Lies with Mobile Optimized Store
Google considers mobile optimized stores a better choice for high rankings because mobile-friendliness is a strong ranking signal.
Navigation is smooth. It paves the way for a seamless shopping experience. Hence, the customer completes the purchase without hiccups.
Customers recommend apps that are fantastic for shopping. Moreover, word of mouth is the most effective way to promote your business.
Mobile devices are best suited for voice shopping over any other medium of online shopping.
A solid competitive edge that sets the trajectory for your success.
It is essential to pay heed to the pointers mentioned above. It will ensure you keep up with industry trends. After all, stats suggest mobile ecommerce adoption rate is super high, and there's no turning back.
How To Optimize Online Store For Impeccable Mobile E-commerce Experience
Considering the perks of mobile ecommerce now and in the near future, it is wise to counter the below challenges and eventually deliver a seamless shopping experience on customers' preferred shopping medium.
Small Font
Enable Social Commerce
Voice Shopping
Let Buyers Type Less Buy More
Sufficient Product Information To Persuade For Purchase
Mobile Chatbots
Small Font (The Pain Point that Hurts Most)
Small fonts are a big problem. Customers hate zooming in to read the item description and feel the actual size of the items. Keeping the font 16px enhances the readability experience.
Trying to zoom the screen to find what to click over and over again is the most irritating thing customers often complain.
Fix it Up With Below Strategies
Add a few pixels of padding around the button/image that has a link. Hence, customers don't make mistakes.
Scrolling is an obvious part of mobile shopping. Ensure sufficient space to avoid accidental clicks that could happen while scrolling on the mobile device.
Enable Social Commerce
Social Commerce is another positive outcome that came into the picture as a result of the pandemic. As much as 50% of online brands are finding their first customer on it.
It's a bit tricky to navigate directly from social media apps to product pages on the site. Most customers leave it on, finding it a cumbersome process.
Social commerce will bring the joy of shopping from Facebook and the Instagram page itself. As a result, it will ease shopping by avoiding the hassle of opening another website then browsing to the product page to complete the product purchase.
A highly personalized shopping experience is attracting users towards social commerce, and they find it irresistible.
Voice Shopping
Yes, it's not like there are a few more years before you can consider it mainstream and delay its incorporation in your store success strategy. Because voice search allows flexibility of doing
Moreover, as per the recent statistics, 62% of smartphone users have used voice search to ease shopping and lessen time. This figure will only climb up, and voice shopping will reach $40 billion by 2022.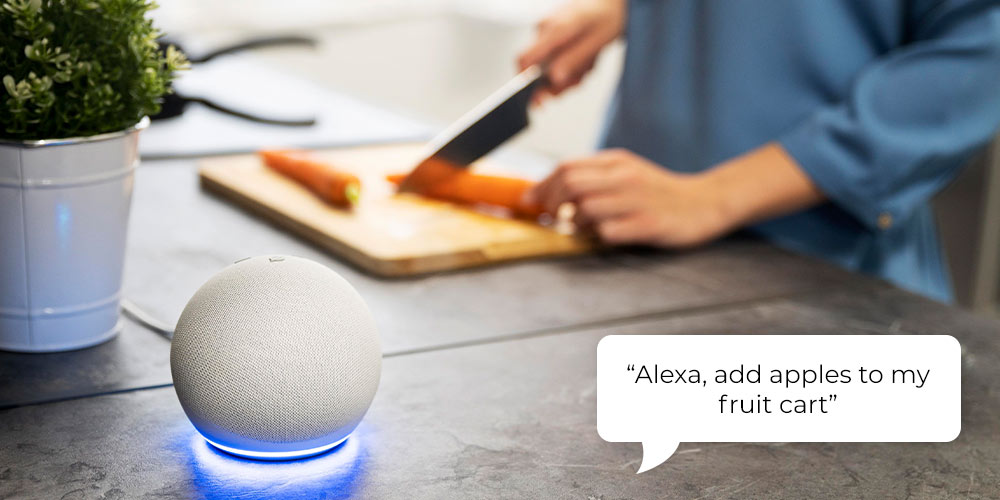 With More and more users embracing voice search to ease their life is a strong signal voice commerce will significantly diminish if not replace other methods of shopping.
As an online merchant keen on leveraging voice commerce potential, you must list your items on Google Shopping to get them easily discovered during voice search.
Why Enable Voice Search Option in Ecommerce Store
Incorporating an AI-enabled voice search option in your ecommerce store helps shoppers reach the product page with full ease. After all, one who comes to your site with a voice search will expect to navigate the site the earliest with an in-site voice search option.
It can be concluded capitalizing on voice search will give that extra push early enough in the business. Hence, you have the edge over the competitors.
Let Buyers Type And Less Buy More
Too many chefs spoil the dish. Similarly, too much typing hampers the conversion rate. Enabling smart search and reducing checkout time is vital to let buyers type less and buy more.
Smart Search will suggest what the customer is looking for and is likely to enter. Therefore, reducing the need to type and saves time.
The checkout page supports payment gateways that save the customer time by not entering address and credit card details.
Sufficient Product Information To Persuade For Purchase
The products page can appear aesthetically appealing and clutter-free without reducing the product information.
It becomes hard to persuade with little data. Limited information means the customer might not be sure about purchasing the right item.
Presenting the full Information helps to educate customers about the product. Having content organized in multiple tabs (description, specification, reviews) makes knowing about the product easy and exciting.
Optimize the lengthy product description by adding a read more option.
Mobile Chatbots (increased mobile e-commerce adoption rate to new high)
Chatbots have emerged to be an integral part of consumers' daily life in 2021. Shoppers are habitual of interacting with them and are comfortable. Hence, making it possible to collect helpful information 24/7 without actually investing in a human resource.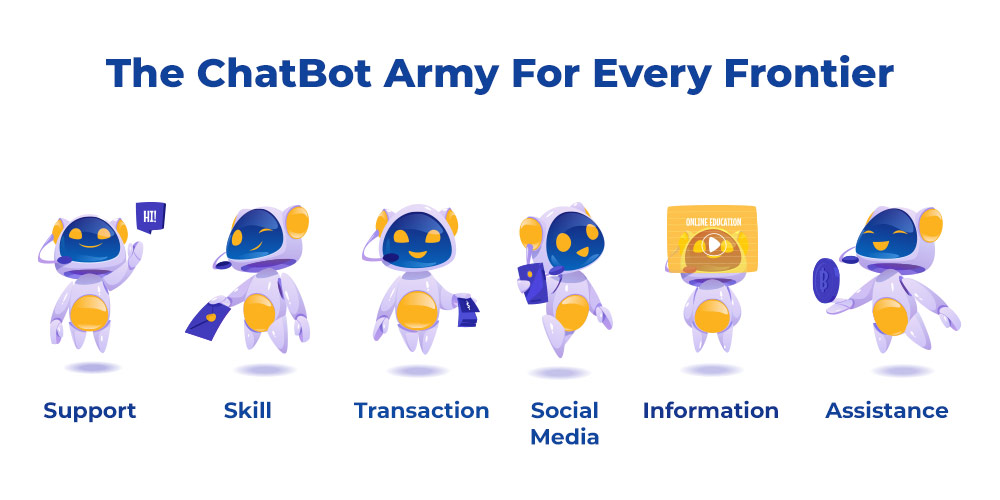 As a result, you save a lot of customer care support costs while boosting your conversion rate chances.
Hot Trends Among Shoppers Who Adapted Mobile E-commerce
Single Click Ordering
A customer won't be comfortable inputting loads of information on a considerably small screen.
Hence, the single-click ordering process takes away a major pain point from the shopper's journey. As a result, sellers are saved from the perils of shopping cart abandonment.
Chatbots
Deeper penetration of chatbots in other verticals online has made shoppers expect the same smooth experience during shopping.
Integration of chatbots is an excellent choice for the below reasons.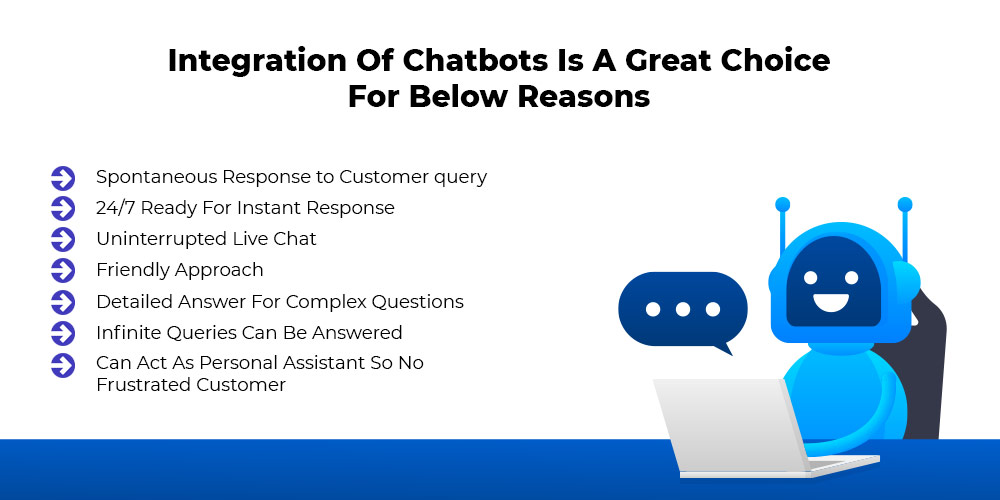 So many benefits inspire customers to recommend your store and increase the business reach to the next level.
Not Adapting to Mobile Ecommerce is Like Self Limiting your opportunities and letting go of the opportunity to competitors.
Who is The New Audience Yearning For Mobile Shopping Experience
Pandemic propelled customers of all ages to embrace mobile shopping without qualms. Moreover, our elderlies are enthusiastic enough to spend around an hour glued to mobile screens. As a result, mobile e-commerce adoption rate is not gonna stop soon.
It sounds like more and more customers are on the lookout for products and believe mobile phones will deliver an excellent shopping experience. And that's not a bad thing.
How To Grab Attention of Older Adults (They Are Your New Customers)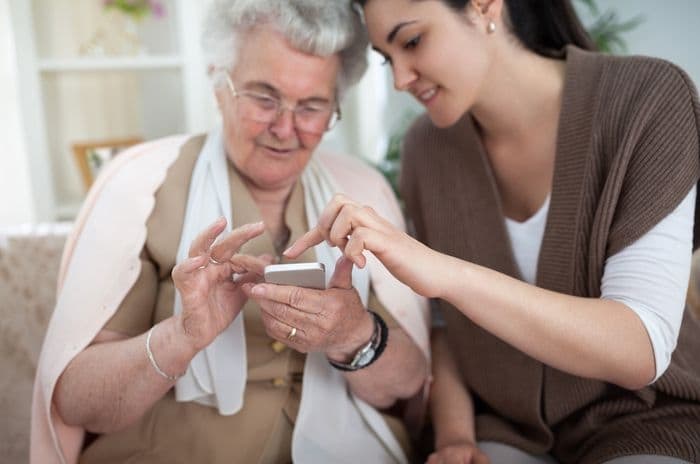 image credit: Choose
Comparatively, more discretionary income is a big reason for targeting seniors before your competitors.
Sort the products that make sense with the buying needs of older adults.
A complicated or lengthy registration process is a big no. So, avoid asking too many details that might dampen the joy of shopping.
Make login simple by enabling guest login or social media login option. The idea is to let them purchase and gather the details afterward.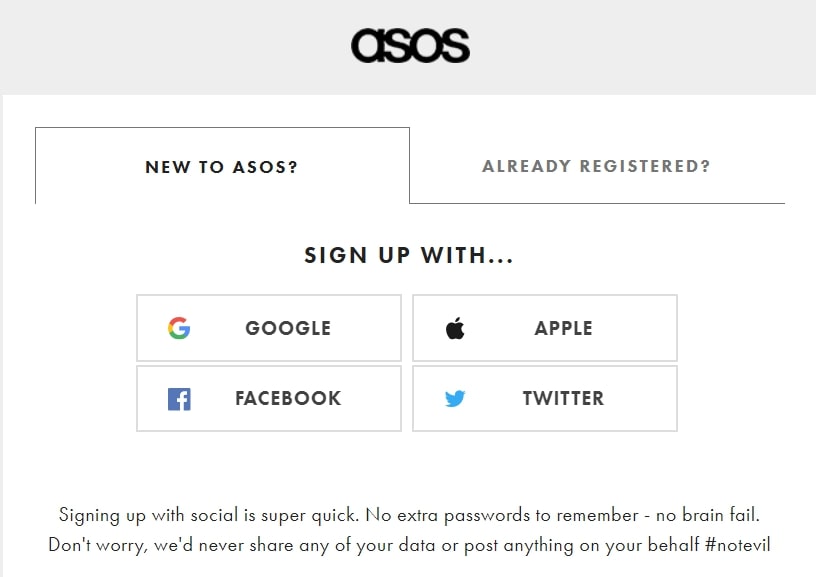 Image credit: Convertcart
Displaying the recently reviewed items will cut the hassle of finding earlier browsed items again. This feature will elevate the shopping experience.
Auto completion is another useful feature in mobile e-commerce that encourages delightful shopping experiences.
Sufficiently large fonts for content (specially CTAs) matters a lot when it comes to older adults. After all, at this stage of life, it's stressful to read smaller fonts. Let not stress steal your conversion.
Step by step illustration on how to shop on your website as infographics encourage hassle-free shopping for newbies. Let them realize you care for their convenience.
Summing It Up – Leverage Mobile Ecommerce To Be Discovered By All And Stay Ahead
Mobile e-commerce is a game-changer, not simply a trend that the emergence of another trend will overshadow. Being an early adapter will keep you ahead with a definite competitive edge.
Adhering to the pointer mentioned above will help you optimize your store for mobile commerce trends. As a result, you will be able to capture the attention of mobile shoppers.
Did you know, purchases on mobile during the holiday season are overwhelmingly high, with 6 in 10 customers feeling mobile phones are more convenient to shop than anything else.
Don't miss on a big chunk of your target audience and let competitors serve your customers.