Learn How to Sell on MercadoLibre – The Biggest Latin American eCommerce Marketplace
Running short of time? Get PDF of the blog in your mail.

Play Now
"MercadoLibre Marketplace" – the leading online shopping and cross-border trade organization is proving to be the first choice of Latin American eCommerce sellers.
For sellers looking to expand their businesses in the Latin American eCommerce marketplace, MercadoLibre provides a perfect opportunity to do so. Being the 7th most visited eCommerce website in the world, MercadoLibre has established its name as the conglomerate of Latin American eCommerce.
The South American continent has many top-notch global online marketplaces; such as Amazon, Alibaba, eBay, and Google Shopping Action but still, the natives prefer MercadoLibre as their first choice.
In fact, a report from comScore shows that in Latin America, the monthly online traffic on MercadoLibre is thrice as compared to that of other marketplaces; such as Amazon and eBay.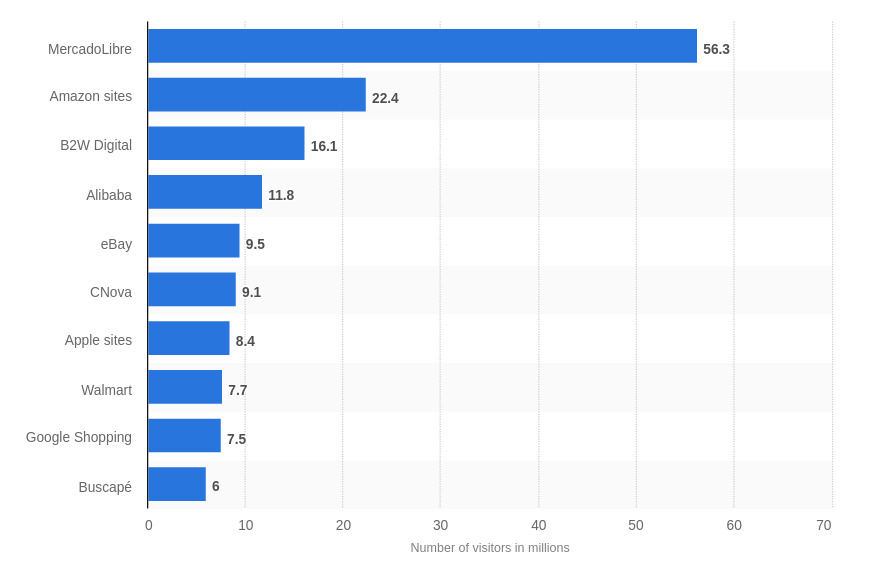 The above image from Statista shows the dominance of MercadoLibre over others in terms of online visitors.
Now, you must be wondering what makes MercadoLibre Marketplace the first choice of 550 million native Latin Americans?
Well, there are countless reasons and in this blog, we have tried to cover all the major points.
Why is MercadoLibre the best Latin American eCommerce Marketplace?
There are 7 reasons which state that MercadoLibre is the best eCommerce marketplace in Latin America:
No International Boundaries – Cover whole Latin America
Wide Range Of Categories to Sell
Easy Seller Registration
Unlimited Product Listings
No language barrier with Easy Language Translation for Products
Fast Shipping and Logistics Features with Shipstation
Simple International Payment Exchange
But before diving into facts and figures, it's important to be aware of how significant is the Latin American eCommerce marketplace from an online seller's perspective.
Latin American eCommerce:
The ever-changing landscape of eCommerce is quite exciting as well as challenging. And, among those challenges and excitement, 'Latin American eCommerce' is one of the most flourishing eCommerce marketplaces in the world.
The South American eCommerce provides a platform as well as the perfect opportunity for businesses that are looking to expand. Moreover, year by year new sellers and businesses are joining Latin American eCommerce.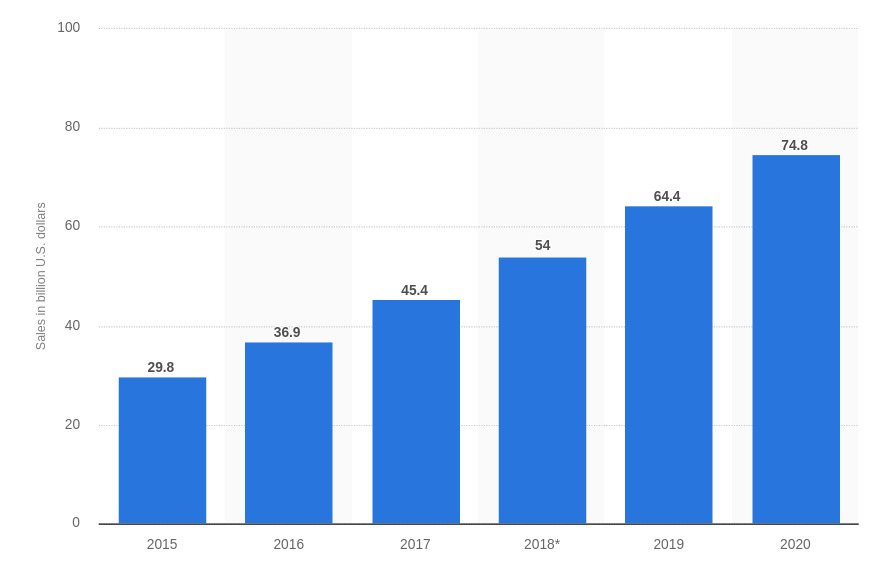 Source: Statista
The graph from Statista above displays the e-commerce sales in Latin America from 2015 to 2020.
Hence, the number of online shoppers is also increasing rapidly. Currently, there are more than 121 million active online buyers in Latin America. But this won't stop here, because as predicted this number will involve half of the population of Latin America (which is 163 million) by the end of the year 2021.
Latin American natives are getting more and more inclined towards online shopping. So, the number keeps on increasing year by year at an exponential rate. Thus, showing great growth potential in the upcoming days.
An Overview of MercadoLibre Argentina
There are more than 200.6 million product listings performed on the MercadoLibre marketplace.
In the LATAM region, MercadoLibre is the one that allows sellers to sell their products by using MercadoLibre resources online.
There are 123 smaller and 20 main categories to sell on the MercadoLibre marketplace.
MercadoLibre allows for 3% of total sales for Argentina, Brazil, and Mexico and 5% for Chile with claims.
By onboarding on one of the global online marketplace – MercadoLibre, you will be able to build your product visibility and goodwill easily on other global platforms too.
Online retail sales in America is around $70 billion annually, representing 4.4% of total retail sales.
With the 7th most visited platform, Brazil is the largest market in Latin America, with 32.5% sales.
As per data placed on the web, MercadoLibre made the most in the month of December 2019, beating the most selling dominance of Amazon and other online retailers. 
Biggest eCommerce Marketplaces by Countries in Latin America
As of today, 4 countries among 33 have the highest eCommerce share by countries in Latin America. These countries include:
Brazil 
Mexico 
Argentina
Colombia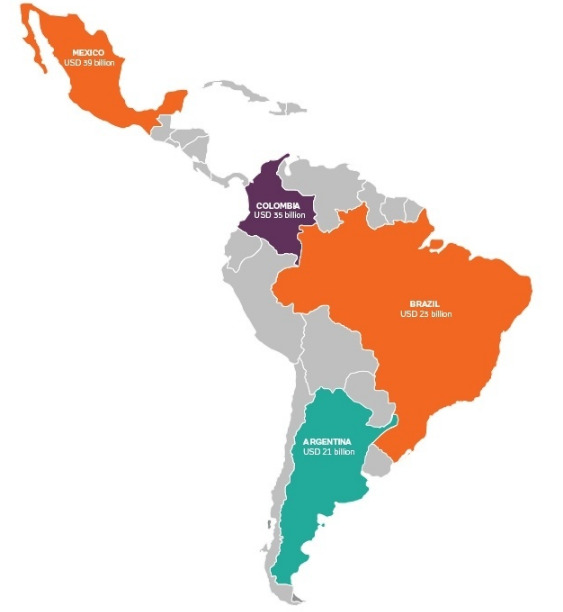 The above four countries are deciding the eCommerce landscape of Latin America. Also, the projected market growth and retail sales of these countries are mentioned in the picture above.
Tip: Brazil and Mexican's eCommerce is the perfect place for New Latin American Sellers seeking to increase their online store potential. Moreover, Brazil and Mexico share more than half of the Latin American eCommerce marketplace.
What makes MercadoLibre The Best Latin American eCommerce marketplace?
Unlike any other place in the world where giants like Amazon and eBay dominate the eCommerce Marketplace, Latin America prefers its own Marketplaces. And the first name in the list is none other than MercadoLibre.
[1] No International Boundaries – Cover The Whole Latin American Continent:
Operating with full force in 19 South American countries, MercadoLibre has created a stable eCommerce ecosystem all across Latin America.
MercadoLibre not only allows sellers to sell in their own country but instead can expand their crusade to the neighbouring countries. Moreover, the Global Selling program is designed with the aim to aid online sellers to increase their selling potentials by selling in 19 countries throughout South America.
Furthermore, the MercadoLibre Global Selling provides international sellers to be a part of the Latin American eCommerce Marketplace and sell throughout Latin America.
So, this program is helpful for online sellers who are already selling by giving them a perfect platform and an opportunity to widen their business range.
In addition to this, it helps new sellers, who are unable to set foot in giant eCommerce marketplaces, by enabling them to sell products in different countries.
[2] Wide Range Of Categories to Sell on MercadoLibre:
MercadoLibre allows online sellers and customers a platform where they can interact to buy and sell almost all kind of products ranging from a pin to a car. MercadoLibre allows these wide categories:
Household and Appliance
Technology
Automobile
Sports and Outdoors
Beauty and Personal Care
Jewelry and Watches
Tools and Industries
Books
Toys and Babies
Fashion
So it's quite obvious from the category list that MercadoLibre allows sellers to sell almost anything (except the restricted ones), thus making a robust eCommerce environment for Latin American natives.
As an online seller, you have a wide variety of products categories to choose from.
Tip: But for new sellers, it's advisable to stick towards the most selling categories and the latest trends of eCommerce in Latin America. Currently, the best selling categories on MercadoLibre are Electronics and Accessories, and Fashion.
MercadoLibre has more than 170 million items currently listed on it. The graph below shows the increase in the number of live items listed on MercadoLibre for the past 12 years.

The 'annual rate of increase' in the number of live listings spiked by 52% in the previous year.
By the end of this year, this number is expected to rise to 250 million hence showing immense growth potential of MercadoLibre in the upcoming years.
[3] Easy Seller Registration
Another important factor that determines MercadoLibre to be the first choice for Latin American online sellers is the hassle free seller registration.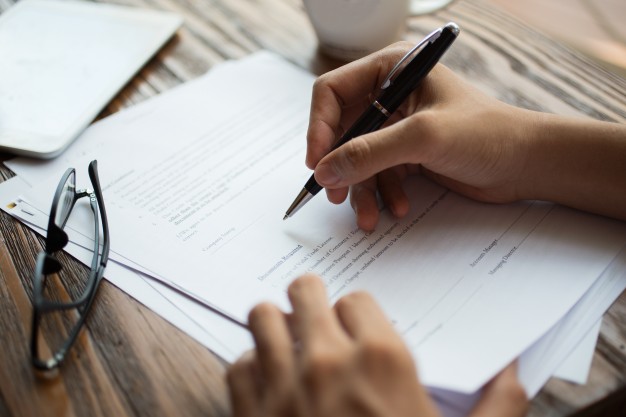 First of all, sellers from across the globe can be a part of the MercadoLibre marketplace seller program. This makes it efficient for sellers to expand their selling campaign.
To start selling you need to apply for a seller account on MercadoLibre. After a few basic verification process, you are assigned with a display name which is a unique seller name. The sellers opting for the Global Selling program can sell in various countries with the same display name even though they have multiple accounts for different countries they are selling.
For new sellers, there is no need to create multiple accounts as MercadoLibre creates multiple local accounts for each country you wish to sell in and establish synchronization between them. This makes Global Selling Management much easier as sellers can easily manage it on a single platform.
Note: Initially, a few additional benefits are not provided but once you become a reputed seller (which generally takes around one month) you can receive all the advantages of MercadoLibre seller program.
Here's All you need to know to start selling on Mercadolibre
[4] Easy and Unlimited Product Listings
A major reason why South American eCommerce sellers vouch for MercadoLibre to be the Best Latin American eCommerce Marketplace is the easy product upload process.
MercadoLibre understands that online sellers have thousands of product to sell hence they have made the product listing process a bit straightforward.
Sellers can upload products on MercadoLibre marketplace in two ways:
Product upload with API Integration
Product upload through CSV file
You can choose what suits you the best, hence saving a lot of time in manually listing the products one by one.
Tip: MecardoLibre recommends using API integration since the product upload through CSV is a time-consuming process for both the parties. Moreover, there is a need for regular inventory update which decreases the probability of errors.
To List your Products on MercadoLibre you can consder API Integration
[5] Eliminate the Language Barrier with Easy language translation
When you are a Cross Border Seller it's very often to come across a situation where you need to translate your products (info and description) according to the native language of the customers.
In Latin America, English is not the only language that is spoken but instead, people also speak Spanish, Portuguese, French, and Dutch. This makes it very difficult for eCommerce sellers to establish healthy communication between them and customers.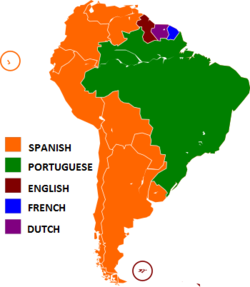 Tip: Customers prefer the product description to be in their native language as it becomes difficult for them too and they start losing interest in the products.
The only option left for online sellers under such a situation is to translate all his/her products in different languages.
Well, on MercadoLibre you don't need to worry about that!!
Looking at the Latin American seller's demands MercadoLibre provides its own Language translator which automatically translates your title and description in languages like Spanish and Portuguese depending upon the country you sell.
Sellers need to provide the content in English and the rest is all taken care of. This feature makes cross border trade much efficient for sellers that do not belong from South America.
[6] Easy Shipping & Logistics:
MercadoLibre aims in bringing eCommerce to everyone and everywhere in Latin America. To contribute towards this aim they provide their own shipping and Delivery named 'MercadoLibre's International Shipping'.
MercadoLibre International Shipping program is the greatest bliss an online cross border trade seller can wish for. Through this program, eCommerce sellers can use MercadoLibre's Logistics to ship and deliver their products across 19 countries.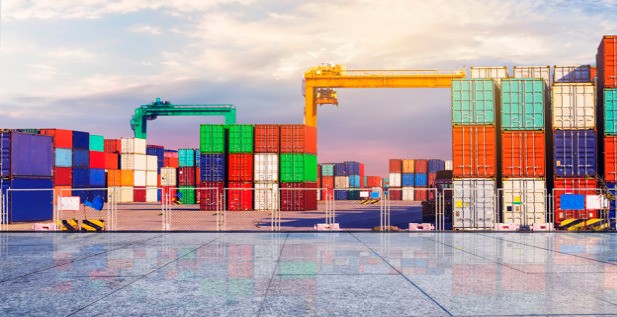 MercadoLibre has partnered with various logistics providers in Latin America to provide the sellers with the finest shipping solutions.
MercadoLibre is focusing on next-day delivery and is planning to open distribution centers and seek partnerships to cut delivery time all across the region. "We will for sure invest more than 3 billion reais ($718 million) in Brazil next year" says Stelleo Tolda (Chief Operating Officer).
This lifts a huge load off the online sellers' shoulders thus giving them time to focus on selling. Sellers can have a track of the products through the allotted tracking number. MercadoLibre will bridge the gap between you and your customer ensuring the safe delivery of products at the buyer's doorsteps.
Sellers have two options in this:
Drop Off – Drop the item (to be shipped) at MercadoLibre's logistic partner warehouse(s) and the international delivery is taken care of.
Pick Up – Let MercadoLibre pick up the item from your warehouse (or inventory) and deliver it to the buyer.
All the international shipping and customs clearance will be managed by MercadoLibre itself. Thus, making MercadoLibre the first choice for Latin American eCommerce sellers.
ShipStation- MercadoLibre Partnership-
MercadoLibre has now also partnered with ShipStation to offer new opportunities internationally to the merchants and help then ship and sell seamlessly in the region. This partnership will give access to eCommerce and payment tools of Latin America to the merchants.
"We are extremely excited to kick off our partnership with ShipStation, offering U.S. merchants a gateway into one of the world's fastest-growing eCommerce regions," said Mariano Migues, CBT Supervisor, Mercado Libre.
The major benefits of the partnership are as follows:
Gateway to Latin America through a centralized seller account.
Payments solution—the financing in installments by MELI.
Integrated self-service advertising solution.
Simplified end-to-end shipping solutions.
On this partnership the Krish Iyer, Head of Industry Relations, ShipStation says that "We are thrilled to partner with MercadoLibre to offer ShipStation merchants new and exciting opportunities to sell into Latin America region. MercadoLibre hosts the largest online commerce and payments ecosystem in Latin America. Moreover, it is one of the most respected names in eCommerce globally. In addition to this, the partnership will give merchants on the ShipStation platform quick and seamless access to one of the world's fastest-growing eCommerce regions."
Furthermore, this partnership is an opportunity for sellers to reach 600 million Latin American buyers on the MercadoLibre marketplace. In addition to this, it processes over one million sales per day.
[7] Simple Payment Exchange:
MercadoLibre has made the payment method very much feasible for both sellers and buyers.
So, sellers can list (or publish) the items in US dollars and the customers will pay for them in the local currency with any payment method.  Then, the fee of the final sale will be calculated including all the taxes and sales commission. Finally, the amount will be calculated and sent to your account in US dollars. Hence, making it easy for both parties.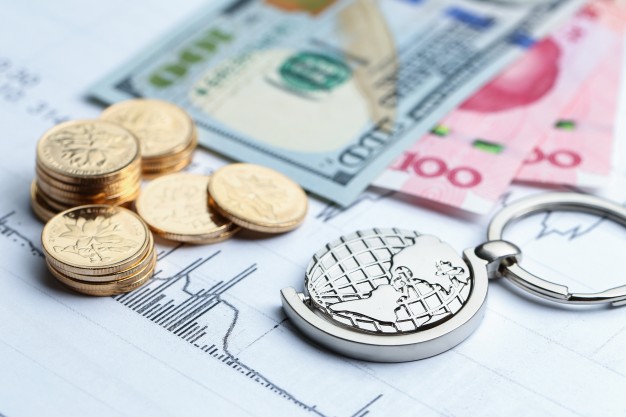 The payment process can be broken down into 3 simple steps:
Publish your products in US dollars for which the customers pay in their local currency
MeradoLibre marketplace maintains a record and regularly update the product price on its platform
Payments will be sent to your bank accounts as a single payment in US dollars.
As a seller, you can not wish for anything much simpler than this.
MercadoLibre has introduced the latest payment platform – Mercadopago. An ideal payment method that enables you to handle all the sales-based transactions from a cell phone.
Above are the seven points that state why MercadoLibre the best Latin American eCommerce Marketplace.
Final Words:
Being the 2nd fastest-growing eCommerce marketplace in the world after China, Latin America is the land of opportunity for online sellers to expand their business. And the best way to capitalize on this opportunity is by selling on MercadoLibre. It is the most trusted eCommerce marketplace of Latin America.