Is Dropshipping Legal? And How To Solve Other Dropshipping Legal Shackles
Running short of time? Get PDF of the blog in your mail.

Play Now
Is drop shipping legal is a burning question. The answer is here and numerous other tips to safeguard your drop shipping business from legal shackles.Save your time
I guess you must have heard, is dropshipping legal? It is one of the burning questions that come as a hurdle to everyone planning to try hands-on dropshipping.
We will talk in detail about how accurate the problem is, to what degree it is influencing the morale of the merchants, and what is the right thing to tackle it.
The fear of dropshipping being legal or not has discouraged many merchants from considering it on a serious note.
Dropshipping, in reality, is 100% legal and a profitable business model. But, even if a legal business is carried out illegally, it will lead to consequences with a negative impact on business growth.
Why is Dropshipping a 100% Legal Business?
The primary reason for dropshipping to be viewed as illegal is ample profit with minimal efforts and in surprisingly less time.
Other factors contributing to it are
No need for product development
The warehouse isn't required at all
Low setup cost
Easy to scale
Minimum overhead expenses
As I said, the above factors strengthen the belief that one must question dropshipping legitimacy. It is to be noticed that the myth that is dropshipping legal is prevalent primarily among dropshipper newbies testing the waters.
No wonder lack of experience can make it hard to digest facts that look less ordinary. But no law questions the legality of dropshipping. It's a myth resulting when huge success with significantly less effort results in less time.
Amazon has a page dedicated to dropshipping. A leading e-commerce giant will never frame a policy for a business model forbidden under the law. It will help you be legally on a safer side and worry not about grave consequences.
Dropshipping is allowed on the eBay platform as long as the seller makes sure the item will come to buyers within 30 days.
It is legal on Amazon provided you make it clear to the customer that you are the seller of the product.
'Yes Yes Yes! Dropshipping is Legal, and ample reasons make it a lucrative business model.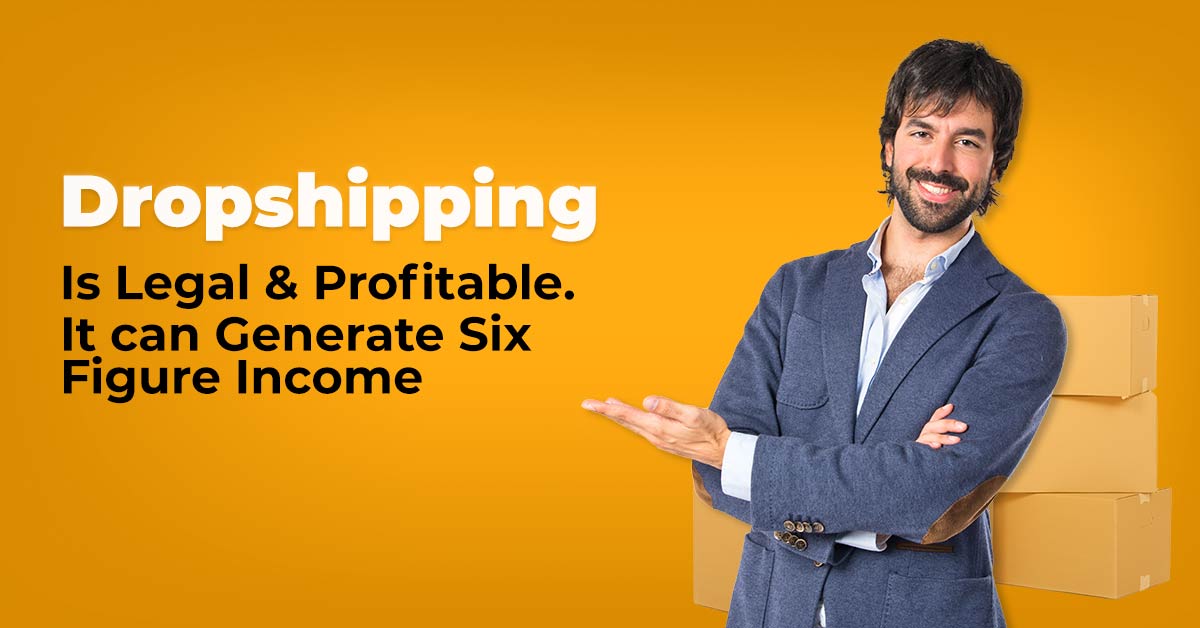 Dropshipping Related Other Legalities – You Can't Afford To Miss.
It is nice you know dropshipping is legal  and understand as well the solid reason supporting it. But, that's not the end of legal shackles associated with it. Let's dig deeper into other legalities that your certainly won't like to encounter. 
How Not to Get Sued During Dropshipping
Getting register your business as an LLC saves you from being responsible for untoward situations where a defective product ruins the user experience or, in the worst case, is harmful to customer health.
Once in a blue moon, an item can pass through less rigorous quality control guidelines. The customers will approach you for a refund, but you are not at fault completely.
An LLC will come to your rescue by having your company be liable for substandard products and avoiding the financial burden from you.
Also, a genuine supplier will always expect you to have a business license. Not having it means you are losing the opportunity to work with authentic suppliers keen on delivering the best items.
The Pro Tip: Product liability insurance is an excellent option. The legal cost for claims related to defective items is covered in it.
Do I Have To Pay The Tax? I Have No Idea About it
Yes, it will save you from legal implications that might otherwise arise in the future and be a setback. Tax compliance is must considering tax laws in the following countries
The country of your residence
Country of seller
Country where the product is manufactured
The best way is to understand tax saving and opt for professional help to avert the risk.
The Pro Tip: Having a business license will ensure the tax-paying process goes smoothly without consuming too much of your precious time.
Avoid Selling Counterfeit/Restricted Products
The biggest regret is selling fake products in your dropshipping store. Your customer will bombard you with long negative reviews. Their agonizing experience will have a severe impact on brand value.
You can be sentenced to several years in prison.
Liable to pay hefty fines.
Competitors will question your product authenticity and blow it out of proportion to kick you out of the game. Something not less than a nightmare.
The repercussions mentioned above can be a significant setback and eventually cost a loss of reputation. I mean to say, starting all over from scratch can be hard to digest for an established dropshipping business.
A decade ago, many sellers adopted dropshipping as a get-rich-quick scheme by offering cheap product quality and price-wise. Moreover, the lack of a refund policy further added to the woes.Hence, poor experience badly ruined the dropshipping reputation.
And, buyers believed dropshipping is synonymous with scams. It could be another reason contributing to the rise of the question, Is dropshipping legal?
What Does Google Trends Speak About Drop Shipping Legitimacy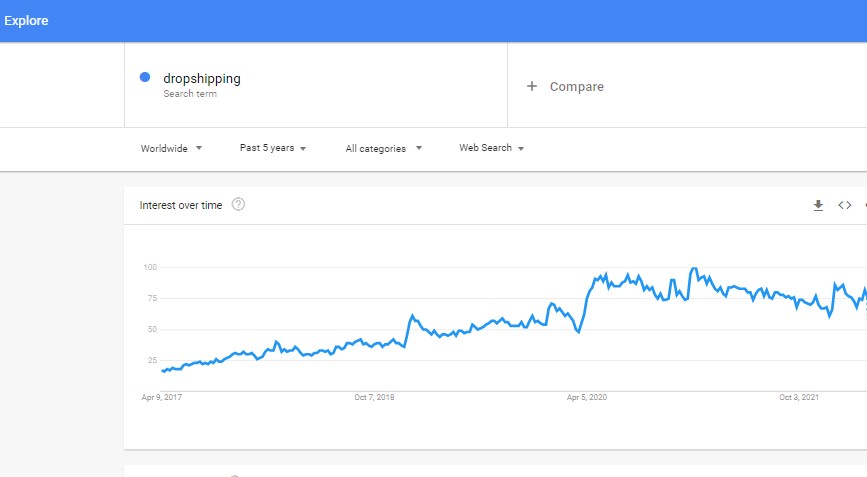 Image credit: Google Trends
it is highly unlikely for an illegal business model to witness that amount of surge and become highly popular.
A Few Good to Know Pointers to Keep Your Business Away From Legal Issues.
Better acquire an ecommerce business license. And you can justify that your online business is legal.
Pay your tax without fail. Make it easy for the government to track your tax details.
An ecommerce business insurance will safeguard your business's legal hurdles.
Customers might file a complaint against you for a problematic product. Hence, partner with trusted suppliers and keep legal issues at bay
Drop the idea of selling items that will take as long as 4-6 weeks.
Avoid selling copyright items at all costs. It's illegal, and merchants regret it as the biggest business blunder. Moreover, the customer holds the right to file a legal complaint upon finding it. Afterward, a review about you selling fake items will put your products' authenticity at grave risk.
For Customer Who Aren't Aware that Dropshipping is Legal
Just like a few merchants still believe in the myth that dropshipping is illegal, the same is also common among many customers. It is the need of the hour to adopt practices that promote the authenticity of your dropshipping business.
Have a page dedicated to privacy policy with terms and conditions clearly stated in layman's language. It will be a protective measure against legal issues. Also, it will be an indicator that you are collecting personal information in good faith.
Avoid using misleading subject lines.
Provide your complete address and contact details
Store customer consent information  with high importance 
List restricted items on your dropshipping store provided you have the license to sell them.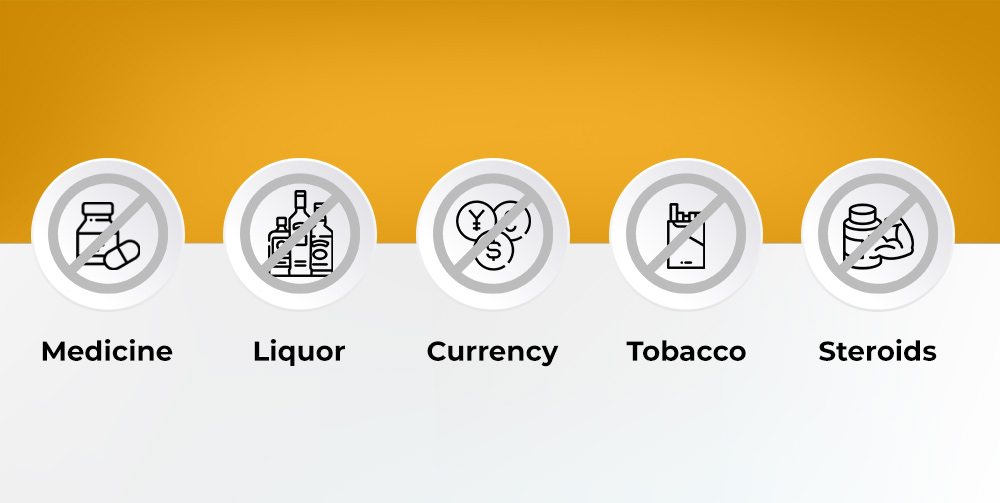 A professional looking dropshipping website signals authenticity. The killer first impression will erase doubts regarding dropshipping legitimacy from the customer's mind.
Avoid framing dropshipping ads with wrong information. Customers, upon getting a different item, will feel cheated.
Add a price disclaimer page stating accurate prices but can change without prior notice unless the customer purchases the product.
Hence, the myth that dropshipping is illegal will no longer be strong enough to deter shoppers from making an online purchase at any dropshipping store.
All Things Considered – Yes, Dropshipping is Legit And Profitable Enough, So Embrace It.
Embracing the right approach in the above scenarios will help you rule out legal risks that can be a time-consuming task if not averted in time.
Moreover, you will be able to avoid all illegal practices that are likely to end you up with unwanted legal shackles. As a result, more time you require on strategic planning to scale dropshipping business to the next level.