Lazada Live Stream Shopping – The Brand New Immersive Shopping Feature For Holiday Sale
Running short of time? Get PDF of the blog in your mail.

Play Now
Innovation was, is, and always will be the best approach to stay in the sight of customers. And among such innovations comes 'Lazada Live Stream Shopping', a streaming feature that allows online sellers & customers to interact in real-time.
Amazing Isn't it?
For the past couple of years, the Immersive Lazada Livestream Shopping Feature has proved to be a huge hit during the festive season sale. This eCommerce functionality spreads a big smile across the faces of all its sellers and customers, especially during the 11.11 day and 12.12 day sales.
Looking back at the awesome eCommerce track record of Lazada, it's quite obvious that Lazada had always managed to create a special attachment towards its users during the high sales season. They follow a very unique way of customer attraction and Immersive Livestream Shopping is one of them.
Immersive Lazada Livestream Shopping. This Sounds cool even by name!!
So, What is this new eCommerce initiative of immersive Livestream? Why is there such a huge buzz all around about this new online feature? And the biggest question is why Lazada has decided to launch it now & how will it benefit the sellers and customers?
Well, there are a lot of questions. Let's go through them one at a time.

What is Immersive Lazada Live Stream Shopping?
To provide an enhanced customer experience, Lazada designed a whole new real-time interaction shopping. Through this feature, Lazada sellers and customers can have a live discussion regarding the purchase of any products.

Not only this, but Lazada's mobile app allows every customer to get detailed product demonstrations through Lazada Livestream. This is an efficient customer satisfaction technique because the seller gets the freedom to provide an extensive briefing about the product.
The customers, on the other hand, can ask questions, share their opinions and receive an instant response regarding the purchase, all in real-time. The users can also like, comment, share links and even send emoticons in the Livestream feed 
A live conversation somewhat creates a feeling of satisfaction amongst both parties hence sealing the deal of purchase.
4 Major Reasons why Lazada Live Stream Shopping is Useful for Sellers?
Promote your products 360
Live Chat With Customers
Real-Time Purchase and transaction
Freedom to set up your own discounts 
Lazada Live Stream Shopping will be a great hit during Festive Sale-
For sellers, the 12.12 sale and Christmas is very prominent time of the year. You must be aware of all the benefits a seller receives from the 12.12 sale.
To add a new spark to this festive delight, Lazada's brand new Immersive Live Stream Shopping will prove beneficial for emerging brands. A virtual engagement of sellers with potential customers will provide an immense platform for brand awareness and development.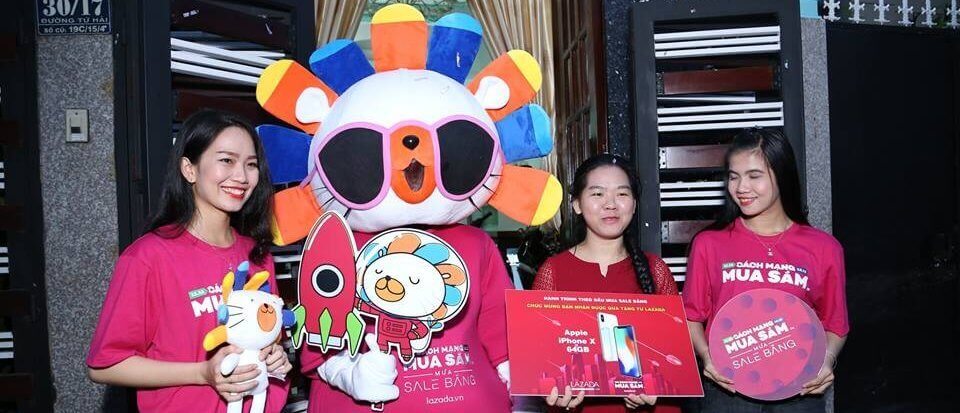 The customers are granted with a feature to follow their preferred stores. To make the sellers aware of their choices and demands, they can also like and comment in this section.
This is one of the best features for sellers as they get a perfect opportunity to engage with the customers and talk to them to buy the product.
Why sell on one marketplace this festive season when you can sell on many!! Learn the benefits of multi-channel selling.
Steps to use Lazada Live for your Store-
Go to Lazada Seller Central Panel
Go to the traffic option under the main menu located on the left hand side of the dashboard
Choose LazLive from the 3rd option in the traffic section

The next step is to connect your customer account with whom you wish to have this live session
You can add multiple customers by clicking on the +Add More button

Now you need to create a Foreshow. To do so follow these steps

Log in with your live account on Lazada APP, and find "Lazada Live" on my account page.
There are three thumbnail images that you need to upload during this process

1:1 cover
16:9 cover
2:3 JFY cover.

There is some information regarding your Lazada live stream session that you need to fill in:

Video Name
Description
The theme of the video
Time of start
Location (to target)
Add Related products which you will be showcasing during the video
You can also add a Customized segment (optional).

Add all the SKUs of products to be displayed during your Lazada Live Stream Shopping.
Click on create a session and you can join it at the scheduled time.

Why is Lazada 1212 (Holiday Sale) is the best opportunity for sellers to sell Live?
This 12.12 sale Lazada is planning to lit up the South Asian eCommerce marketplace with festive surprises. In previous holiday sales, Lazada kickstarted the sale with superstars such as Katy Perry, Diana Menzes, Bianca Jacinto, Niel Faranil, Nora Danish, Dayang Nurfaizah, and this holiday season we are expecting the same.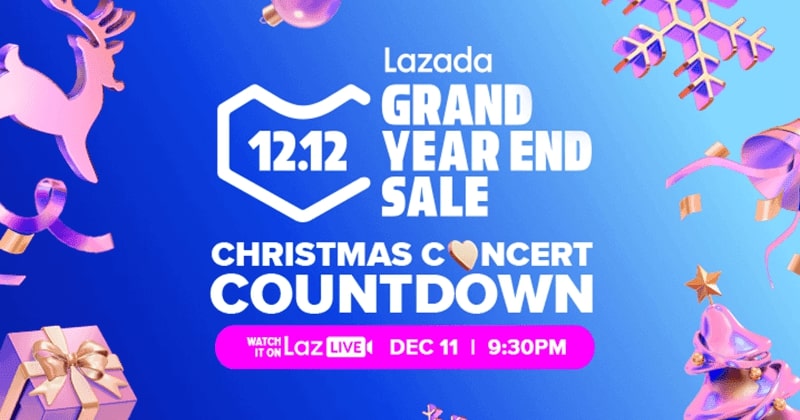 Lazada's 1212 Grand Christmas Sale 2021 is scheduled between December 12 to 14th. If you haven't started selling, now is the best time to Register as a seller and start selling on Lazada.
There will be various time slots when these Crazy Flash Sales will occur. Customers will be notified before about the products to be sold. There is a "Remind Me" feature that lets you know when the sale begins.
For a seller, it's the best opportunity to capitalize. As there's going to be a huge demand you can easily sell bulks of product within a small time frame. Plus this is the best way to clear up your inventory and add products for the new year season.
You know what makes this Live Stream Shopping for holiday sale a great success for sellers –
The LazTalent Service by Lazada:
An engaging and productive service by Lazada where you can opt to go live with your choice of host.

Crazy isn't it?
How to use LazTalent?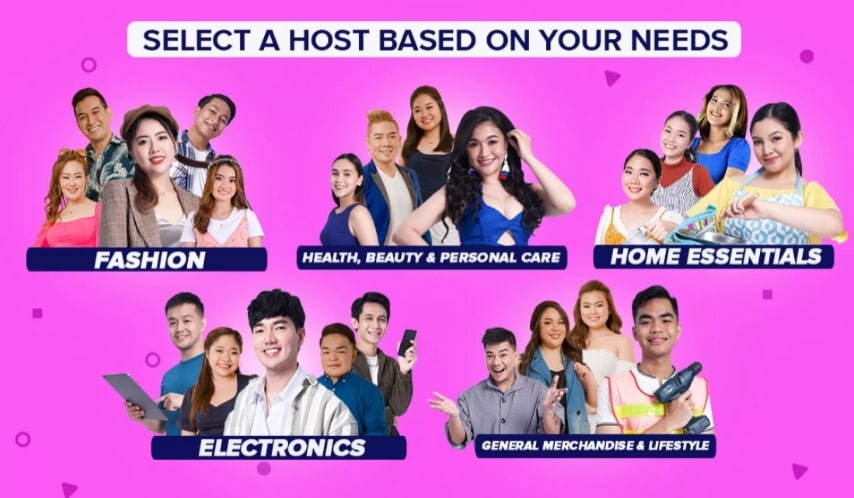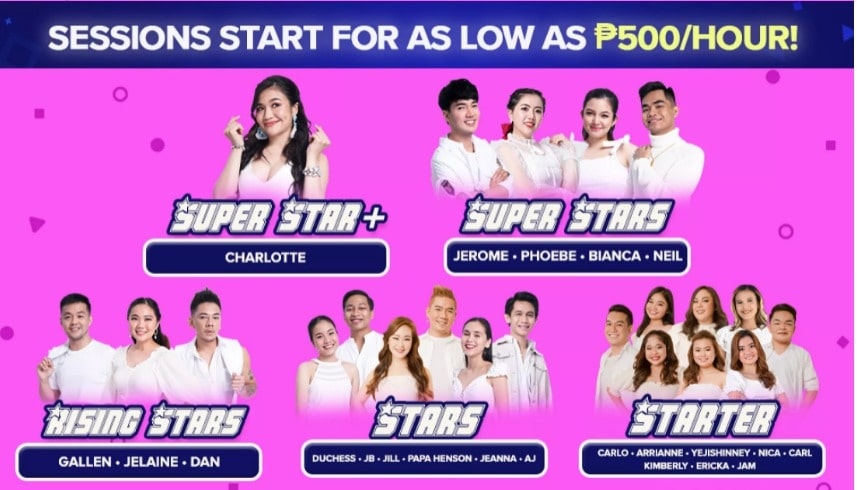 Once done, go live and enjoy the treat of the Festive Season.
Other Benefits From Immersive Lazada Live Stream Shopping
In this 12.12 sale, Lazada is giving an open chance to win a sum of RM5000. All you need to do is just leave a comment mentioning a couple of your friends on Lazada's buying page. The only condition is that your comment must include the hashtag #MYLazada1212.
The probability of you winning simply depends on the number of comments you make.
You can also win a brand new ride this 12.12 sale season if you become the first person to check out with the voucher on 12th Dec at 12:12 pm.
Conclusion:
To Top it all off, It could be concluded that the New Immersive Lazada Live Stream Shopping Feature is the best chance to make the most out of the holiday season and the 12.12 sales.
If you still haven't planned to sell on Lazada, this is the perfect time to do so. You don't even need to worry about uploading the products on the Lazada marketplace because there are various extensions that automate this whole process.
Start selling on the Lazada platform in 24 hours just by installing CedCommerce's Lazada extensions on your eCommerce website. We have extensions for the following Frameworks: