How can WooCommerce help you grow in Europe with Cdiscount?
Running short of time? Get PDF of the blog in your mail.

Play Now
Selling on Cdiscount gets more accessible with CedCommerce's WooCommerce integration. Merchants selling on Cdiscount with WooCommerce can avail the incredible features of the plugin and grow in Europe.
Ever wonder why Cdiscount is so popular in France? Here are some stats that show why. The global net sales of Cdiscount were USD 2,235.1 M in the year 2020. Additionally, the Cdiscount marketplace ranks third in the furniture and appliance category with more than US $750m in 2020. Thus making Cdiscount earn 5%-10% of eCommerce net sales in this category.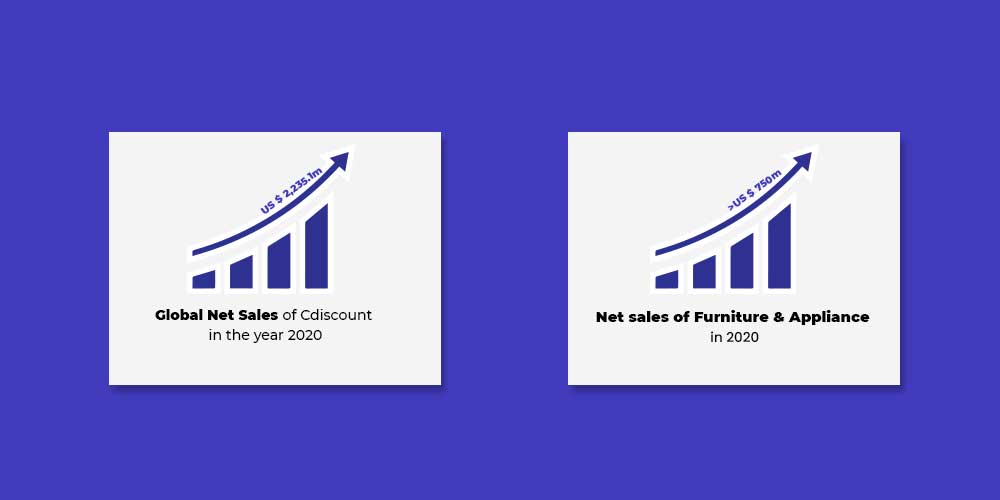 Cdiscount offers you to sell products in over 40 broad categories, including clothing, technology, household appliances, and much more. With 24 million unique users per month, it also provides a fantastic opportunity to increase your product's visibility and attract a vast audience range.
Furthermore, to know more about selling on Cdiscount and onboarding the marketplace, refer to the ultimate guide on how to sell on the Cdiscount marketplace.
The plugin allows you to connect your Cdiscount marketplace with WooCommerce and enables you to sell smoothly while reducing the hefty task of manual management.
Let us understand the features of Cdiscount Pro integration for WooCommerce to help you sell in a synchronized manner and get more sales.
Core Cdiscount WooCommerce Features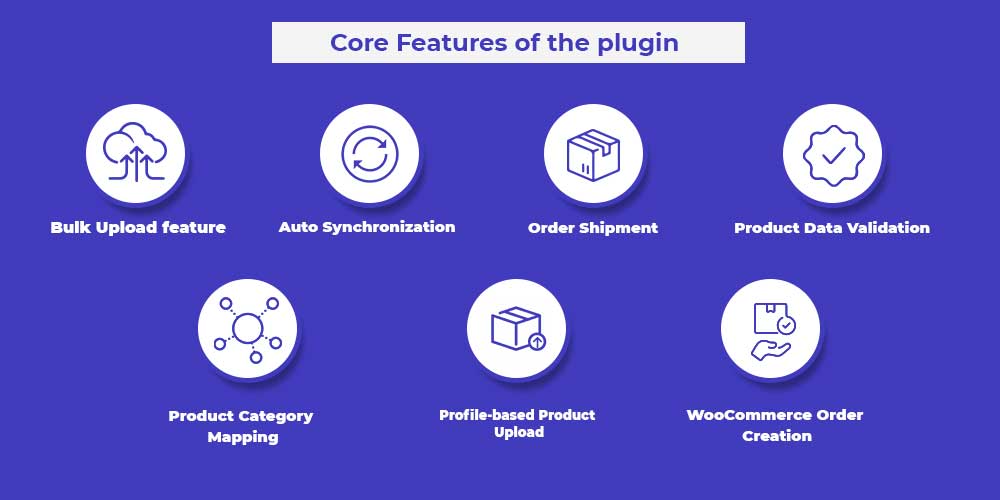 Bulk Upload feature
You can reduce your manual work by employing one of the salient features of the plugin that is the bulk uploading of products. This feature lets you upload hundreds of products with just one click. It not only saves time but also lessens your effort.
Profile-based Product Upload
To ease product upload, you can create profiles based on a single category for your products and assign products as per their created profiles.
Auto Synchronization
Synchronization between your WooCommerce store and the Cdiscount marketplace helps you reduce the tiresome job of managing multiple platforms. Synchronize your inventory, product listing, order, pricing, etc., at regular intervals to keep track of your store's data.
Order Shipment
Fill your tracking details in the order edit page and track your orders from WooCommerce itself. Order tracking helps you maintain customer loyalty and build their trust.
Product Data Validation
Enable the validation of your product information as per the set standards and values of Cdiscount Pro.
Product Category Mapping
Map the many WooCommerce categories to a single Cdiscount category. It helps in increasing the product visibility and facilitates customers with easy search.
WooCommerce Order Creation
All the newly placed orders automatically get created from Cdiscount to WooCommerce with the exact details on Cdiscount.
Conclusion
Cdiscount is an ideal platform for sellers to enhance and grow their business in France. Connect your stores and showcase your products to a broad audience with easy upload and management of products. Increase your sales and expand in Europe with CedCommerce's Cdiscount Pro Integration for WooCommerce.
Do let us know in case you have any queries regarding Cdiscount and any other marketplaces.