How to harness Reddit to generate huge sales from your e-commerce store
Running short of time? Get PDF of the blog in your mail.

Play Now
What is the one thing that an e-commerce business can never get enough of? Obviously, customers. Give an e-commerce store thousands of new customers, and it will keep asking for more. That is simply how things work. Along the same, we are bringing you a brand new article in which we will be discussing some ways e-commerce stores can harness social media to greatly increase their consumer count. So whether you run a Magento store or one which uses the Shopify platform, you can use these tips and tricks to boost your sales. And the first platform we are going to be discussing, is Reddit.
Do note that we take no responsibility about the impact these tips and tricks would have on your sales, simply because different things work for different people. We advise you to use this place as a diving board of sorts and come up with your own unique strategy for your own e-commerce store.
Let's dive right in!
Using Reddit the right way:
Reddit has been known to scare marketers off right off the bat. The weird alien mascot, the strange lingo often deployed on the platform, and the huge stress on anonymity and transparency — so that your secrets on the platform are attached with your virtual identity — though not your real one — means that not many marketers agree to put in the effort to market their e-commerce websites on the platform.
Frankly speaking, Reddit may just be the most difficult social network to get a hold off. However, provided that you use it the right way, it can be totally worth it.
First off, Reddit is not the tool you want to use for instant, spur-of-the-moment marketing. For one, the platform has a system wherein only posts from well-established members, or from people who are regular contributors to the platform and thus have garnered a goodly number of upvotes and Karma, can post any random stuff and hope to get many upvotes and likes. The same principle actually holds true for all social networking platforms. No one is going to trust you if the only thing you can come up with are promotions and marketing. However, it is truer than ever on Reddit.
However, the system of sub reddits the platform uses means that if there are dedicated niches, and all of them have users that are very, very passionate about their respective topics.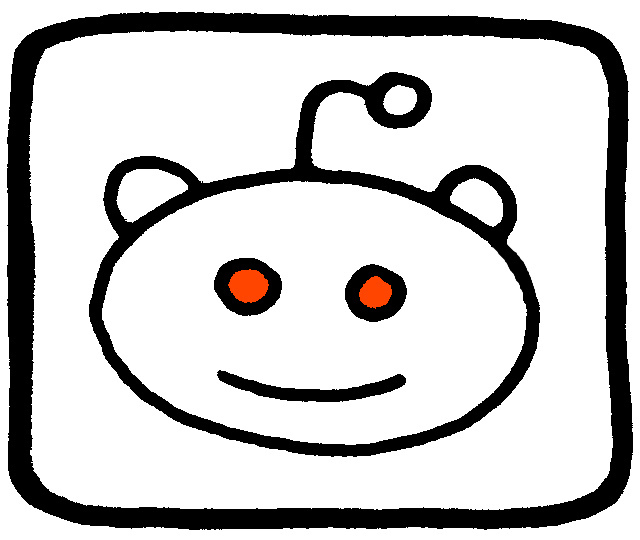 – Organic Marketing:
Reddit is pretty great for organic marketing, with some scruples. Try and establish yourself as an expert in a couple of niches related to your business before you can hope to make people sit down and listen to what you have got to say — much less shell out money to make purchases.
Do not go for blatant advertising. The Reddit community is highly, highly protective. So we advise you against blatant advertising. Like, DON'T do it. Period. Reddit has a whole Sub-Reddit dedicated to shaming people who use the platform for outright advertising.
And if you get unlucky enough to get featured on r/HailCorporate you will quickly find yourself going viral for all the wrong reasons.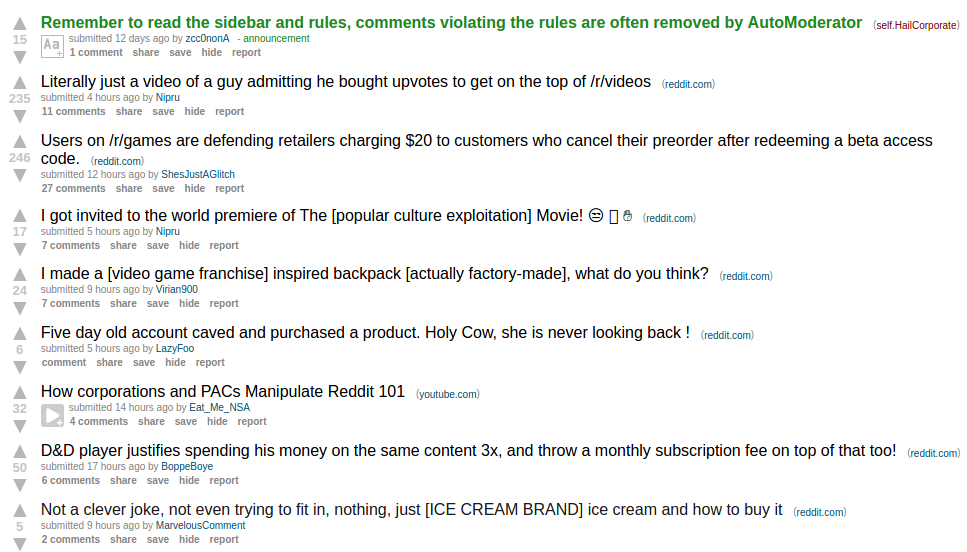 Instead, here is a subtle and safe approach you can take towards marketing your content on Reddit:
Guidelines for Reddit Marketing:
Be active on Reddit. The platform is actually genuinely interesting so that shouldn't be too hard.
Identify some of the most popular sub reddits associated with your domain by performing a simple search. And join them as users.
Once you are in, dedicate time and effort towards interacting with the community.
Build Karma and gain (and give) upvotes for good content that you publish.
Karma and Upvotes will be hugely beneficial in the long run as they will enhance your credibility and make sure that your posts are visible to a lot of people.
Promoting your content should be done very subtly. Say there is a post asking for the kind of solution your company provides, you can reply there with a "This is the kind of service which may cater to your requirements." You can use multiple profiles to drive your point home as well but again. don't over do it or you risk getting banned by the moderators.
You can use also use sub reddits like r/deals to talk about any deals or discounts you may have running at the particular moment. These places actually exist for this kind of stuff so advertising there is not an issue.
TLDR: Don't aim to be a marketer alone. Spend 10-60 minutes a week communicating and just having fun on Reddit. Space out your promotional posts by a couple of weeks and fill in the space between them with regular stuff. 
– Paid Marketing:
Reddit is a huge community and it attracts over 60 billion page views a year! More importantly, it is usually people very interested in their niche who use this platform. What's more, advertisements are relatively cheap on Reddit and you can spend merely $5, to start getting thousands of impressions to your ads.
Reddit powers over 50,000 communities of shared interests and ideas, each surfacing the most relevant content of the day. Every brand has an opportunity to find an audience and tap into its passion.
So there you have it. Use the suggestions you obtained through this guide to start driving visits and sales to your e-commerce store through Reddit. And if you don't already have a store or are unsatisfied, you can easily get a brand new, feature packed Magento store by clicking right here. You can also take a look at our ongoing Search Engine Optimization guide to brush up your website's SEO.
Thank you for your interest!