Free Shopify Mobile App and WooCommerce Mobile App for your Online Stores
Running short of time? Get PDF of the blog in your mail.

Play Now
Portland, Oregon – ( Dec 7th, 2018): It is well-known about the popularity of the MageNative App. Shopify mobile app and WooCommerce mobile app are full-fledged developed applications compatible with Android and iOS operating systems.
Keeping in view of the same, MageNative brings up its fantabulous excogitation: the MageNative App for Shopify Online Store owners and WooCommerce Online Store owners. As you know that MageNative is already providing a MageNative Mobile App for Magento Online Store Owners and which is very much popular among our well-known customers and clients.
1. Get the MageNative Shopify Mobile app free for the first 30 days.
With the help of MageNative Shopify mobile app, the Shopify online store owners can convert the Shopify store into a featured mobile app consisting of all the website functionalities. The Shopify Store owners can now sell their products not only using the E-commerce technology but also can now move smoothly to M-commerce by converting their Shopify store to MageNative Shopify mobile app.
The app is completely native and uses Shopify API and Shopify mobile buy SDK for the mobile app. Send unlimited push notifications from the Shopify admin and enhance the shopping experience for your customers.
Sign up Now: https://apps.shopify.com/magenative-app
2. MageNative WooCommerce Mobile App (Free Trial for 30 Days).
WooCommerce online store owners can now convert their website into a featured mobile app consisting of all the website functionalities with the help of a MageNative WooCommerce mobile app for WooCommerce.
After using the WooCommerce website, the Store owners can now move smoothly to M-commerce by converting their WooCommerce store to the MageNative WooCommerce mobile app and sell their products very conveniently.
Get Trial: https://magenative.cedcommerce.com/app-trial
Features Of WooCommerce Mobile App: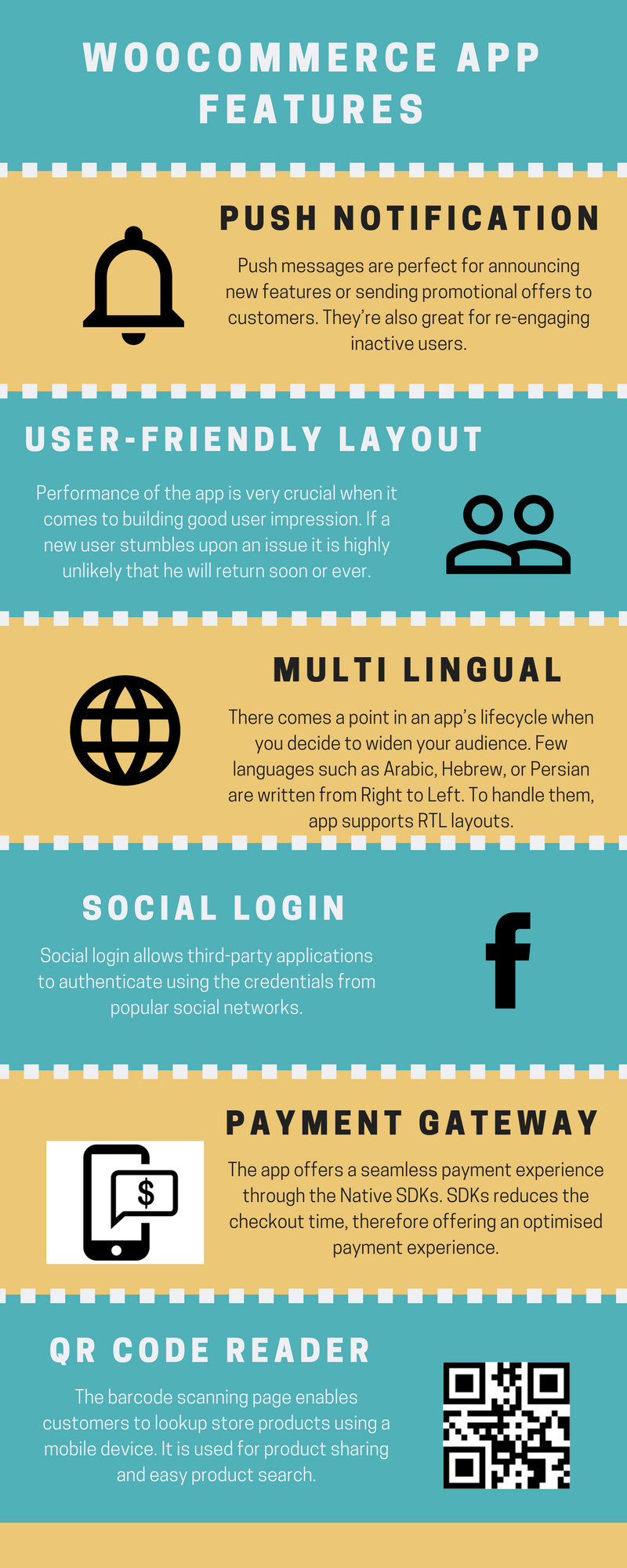 The app displays the product information in a very interactive and fascinating way. It provides an attractive and user-friendly layout that makes the users instinctively experience, how to use the interface which is completely synchronized with the website. It supports all the payment methods. Many more features are available with this app.

Also, Connect with MageNative and Grab Exclusive Offers Before Anyone else.
About MageNative:
Established in 2015, MageNative has been heavily involved with customized m-Commerce developments. The company offers a slew of solutions and has a vast, global client base. The company has a full-fledged research division, which constantly strives to create state-of-the-art solutions for eCommerce store owners, looking to expand into mobile commerce.
Magenative also deals with Magento mobile app, Magento 2 mobile app, Shopify mobile app, WooCommerce mobile app and Delivery App which allows the store owners to create and deploy native mobile applications for Android and iOS smartphones. The company is also working on mobile solutions for more eCommerce platforms namely Opencart, Prestashop, etc.
Thanks for your interest!
Know more about Business Mobile App: click here