Ten Expert Tips To Increase Conversion Rate On MercadoLibre
Running short of time? Get PDF of the blog in your mail.

Play Now
What makes other sellers better than me? What tips and strategies should I follow to increase my conversion rate? Is there any time-effective and smart way to build an online reputation? If these are some of your perpetual questions while selling on the MercadoLibre marketplace, read below to get expert tips to increase conversion rate on MercadoLibre.
How will these tips help to increase conversion rate on MercadoLibre?
With the emergence of eCommerce, merchants, small or big, have been able to surpass their geographical and economic limitations, thus raising the bar of competition at Online Marketplaces.
This sets an emergency for new and potential sellers to not only understand but also pursue these 'Expert Tips' to get an edge over the other sellers. Here we have brought a few golden rules/tips to boost your sale and increase conversion rate on MercadoLibre. These tips will help you to –
To get an insight into the preferred products, most sold famous categories in Latin America.
Know about the best language used for description.
Best formats to upload products.
Shipping policies and how to avail it.
Coping with different sizes of products.
To understand some do's and don'ts while communicating with buyers.
Benefits of Increased Rate of Conversion on MercadoLibre Marketplace
Basically, it shows the actual number of visitors converted into your business.
As a global marketplace seller, you will be able to make decisions based on real-time data and information.
An increased rate of conversion helps you to see a great extent on marketplace selling.
Increase in revenue and global customer database.
Chances of establishing the products sooner on global marketplace channels.
More conversion means- more visibility. Increased conversion of your products on marketplaces will help you get huge visibility on all global channels.
Improvement in search performances and brand reputation helps to drive more traffic towards your website/portal.
Benefits to building brand equity.
Significance of MercadoLibre as a marketplace
MercadoLibre is derived from two Spanish words – 'Mercado' meaning 'Market' and 'Libre' meaning 'Free', Thus the complete word 'A Free Market'.
Mercadolibre is an Argentinean marketplace and the best eCommerce site in South America. The facilities and privileges offered by MercadoLibre to the sellers have made it the first choice of all the sellers in Latin America.
Launched in 1999 in Argentina, the marketplace operates over 19 Latin American Countries with a major share of Brazil, Mexico, and Argentina.
By  2019, MercadoLibre had absorbed as many as 320.6 million users in Latin America.
Became the first Latin American Technology company to be listed on NASDAQ.
MercadoLibre has extended its Six Business Units which can be called an 'Integrated Service' to ease all the processes pertaining to payment, advertising, shipping between sellers and buyers. These six Business Units are –

MercadoLibre Marketplace
MercadoLibre Classifieds Services
MercadoPago Payment Solution
MercadoLibre Advertising program
MercadoShops Webstores Solutions
MercadoEnvios Shipping Services
With all the features mentioned above, you can very well get an idea of how profitable it is to be a reputed seller on MercadoLibre. With a whopping increase in e-shoppers on MercadoLibre, potential sellers like you must adhere to these expert tips to increase conversion rate on MercadoLibre.
As per 2020 Business Highlights, Gross Merchandise Volume(GMV) has reached $5.01 billion with a remarkable increase of 48.5% USD
If you wish to automate your selling on MercadoLibre for the efficient, time-effective, and easy pre and post selling process, click here
Let's hop towards learning the tips in detail to get the maximum benefit out of it.
TIP 1. Write Product Description In Native Language
As a seller, it is the first and foremost thing to understand the cultural and linguistic background of the country you are selling in. This knowledge will always help you to design your strategies, USP, and pitching the right products in the right countries.
Because of a turbulent history between Foreign and Native rulers, the languages that are spoken in Latin America are difficult to determine. However, the languages spoken in the majority of Latin America Countries are- Portuguese, Spanish, English, French, and Dutch.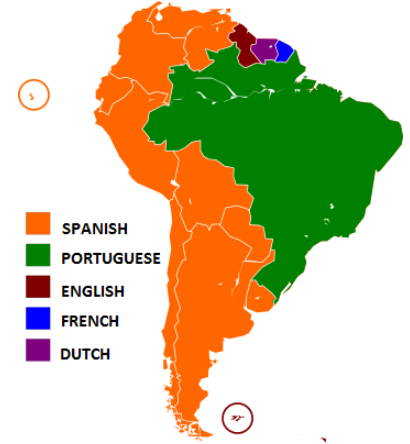 The use of native language to address buyers gives them a sense of belongingness to the product and seller. The native language is easy to understand and appeal to. Potential users tend to look into the product description they understand the most. A better understanding of the product enables them to make wise decisions. It improves your chances of an increased conversion rate on MercadoLibre.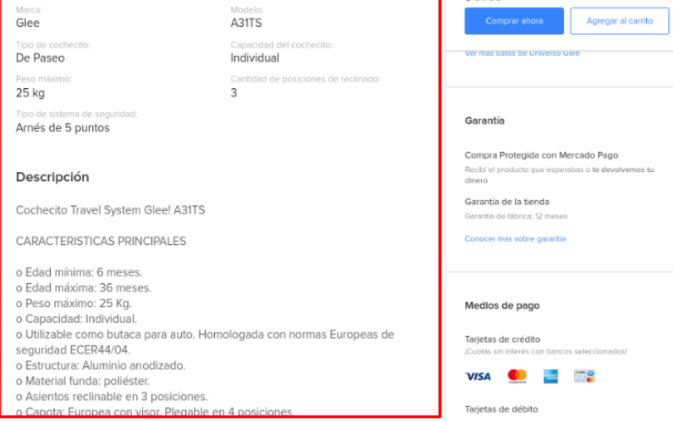 Though MercadoLibre provides an automated translating facility on their marketplace for sellers, machine-translated language is not very accurate. Thus, it is always recommended to do Manual Translation for each of the countries you are expanding your business in. To efficiently create content for your product description, title, and feedback in the native language, you can hire a person who excels in the language. this will boost your credibility in the marketplace and increase the conversion rate on MercadoLibre. 
TIP 2. Invest More On Product Display
It will not be a misnomer to say that, the first and the last thing that your buyer, is concerned about is the Product. As a seller, you must understand the psychology of your potential and target buyers. Visually appealing images, shot at several angles accompanied by good description wins the race.
As a seller, you must try getting shots of your products from a possible angle to give detailed visual information to the buyers. Also, labeling the features within the photographs can give a better understanding of your product's USPs. A hard work put by you will give you a better chance of the conversion rate on MercadoLibre.
ProTip that can help increase conversion rate on MercadoLibre 
Upload High-Resolution Photos,
No borders/ frames,
No Logos/ watermarks
Avoid banner and promotional texts.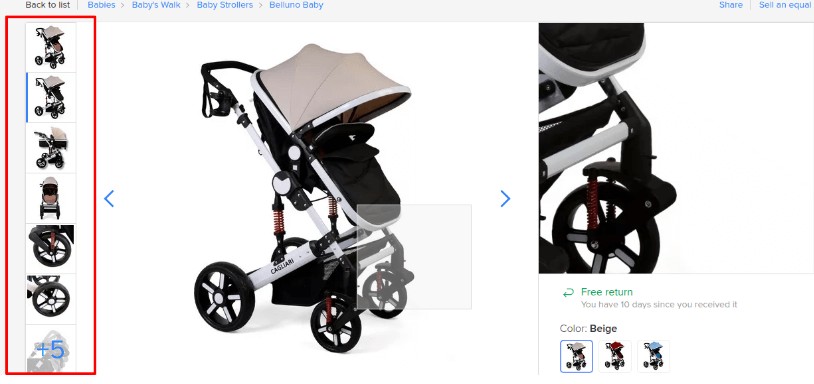 TIP 3. Pitch Highest Sold Items On MercadoLibre
Leaving a few, there are numerous marketplaces, that serve a particular type of audience. For example, Etsy is a marketplace that is more prominent in the European market. Most of the sellers and buyers are women. Thus the chances of your products getting sold will highly depend on the products that you sell in accordance with the interests and liking of the women.
Similarly, MercadoLibre as a marketplace holds its niche audience in South America. To make your products competent in the race of conversion rate, you must pitch products that are mostly sold on MercadoLibre. For your convenience, we are providing a shortlist of what you should sell on MercadoLibre, to increase conversion rate on Mercadolibre –
Electronic Accessories
Cell Phones
Fashion
Home and Garden
Car Accessories
Sporting Goods
As per reports by Latin America Business School:
Brazil alone accounts for 9.4% of Global Beauty Products market volume with Electronic and Media sharing the second position in the Brazilian market generating more than 5 billion dollars alone.
Being populated with 37.9 million e-shoppers, Mexico's largest segment is captured by Media and electronics with a market volume of $2,841 million in 2018. Fashion and Beauty is another highest sold category in Mexico with $4.9 million of e-commerce revenue.
With 96 million products bought online in 2017 alone. The top-selling e-commerce category in Argentina is travel and Tourism accounting for 28% of eCommerce sales.
Toys, Hobby, and DIY market segment held second place in the market with a generated revenue of US$1,735 million in sales as of mid-2018.
Number of Items Sold By MercadoLibre, Inc. From 1st Quarter 2018 to 3rd Quarter 2020.
Pro-Tip that can help increase conversion rate on MercadoLibre
Lower the Average Selling Price (ASP) of the items (less than USD$50)  leads to a faster conversion rate on MercadoLibre. Plus lighter items (less than 2lb) also sell rapidly and can help the new seller.
TIP 4. Categorise Your Products At Leaf Level On MercadoLibre
Listing items under a suitable category increase the visibility of the product. A leaf-level category is one, where there is no chance of another category to be entered. The lower the category, the more specific it is. A specific category can cut down the search of your potential buyers.
Leaf category helps users to reach exactly the products they are looking for without wasting much time beating around the bush.  As a seller, you must understand that only the potential buyer would go that specific in search. thus improvising your categorization can help increase conversion rate on MercadoLibre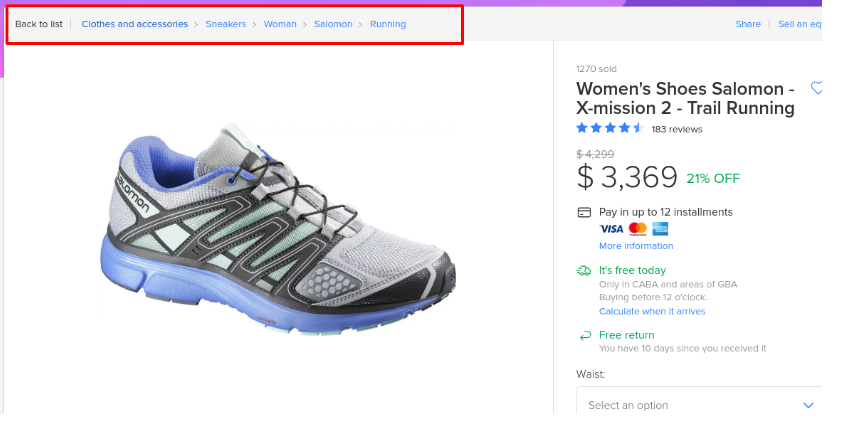 TIP 5. Use Adequate Format For Product Upload
MercadoLibre has elaborated documentation on the type of format supported by its API. The format is JSON(JavaScript Object Notation). If you are registered under MercadoLibre global selling, then the use of flat files ie, CSV (Comma -Separated Values) should be avoided. Product uploaded under CSV takes a lot of time and updating inventory becomes a hectic task.
TIP 6. Avoid Selling Prohibited Items
Every country has its own trade rules and laws. Being a native or international seller, you must have in-depth knowledge about the products that you can legally sell in these countries.
Under MercadoLibre global selling, elaborated details have been provided about operating countries and the prohibited items under this program.
If you are not registered under MercadoLibre global selling, then this list of prohibited items can be read and acknowledged from the website of MercadoLibre.
TIP 7. Prefer DDP Over DDU Method Of Shipping
The timely arrival of delivery has a large impact on the reviews and feedback of the seller. Shipping plays an important role in the delivery process. As a seller, you must go for DDP over the DDU method. Let's take a look at the pointers –
DDU– It stands for Delivery Duty Unpaid. As a seller, you have to decide while uploading the product whether a buyer has to pay the charges of international shipping and customs before or after. In DDU, the charges are paid by the buyer after the items reached his/her country. DDU is associated with parcel or EMS ( Express Mail Services) services.
The delivery services under this category are quite slow, takes a lot of days to reach the customer, less trackable, along with uncertainty about the money that exactly has to be paid by the buyer.
DDP – It stands for Delivery Duty Paid. It is opposite to DDU. The buyer knows the final price of the product including the charges and duties. The buyer prepays the charges before the products even reach his/her country. This service is often provided by couriers such as DHL, FEDEX, etc.
The delivery services under this category are fast, easily trackable, and more convenient to buyers. MercadoLibre highly recommends the DDP method for increasing the conversion rate on MercadoLibre.
TIP 8. Lower Your Prices At Initial Stage
MercadoLibre puts some limitations on the new sellers. It limits the countries, products, and some of its features for the new sellers. As a seller, it becomes your responsibility to become reputed and recognized sellers to become eligible for best and entire services on MercadoLibre.
In this case, the best strategy for you to apply is to sell at Lower Prices initially. A lower price with good services increases the conversion rate on MercadoLibre in no time. With an increase in sales, improvement in feedback and services, your ranking will automatically start upgrading. After the increased conversion rate and a good reputation, you can start increasing the ASP of the products.
TIP 9. Maintain a Good Reputation
This is the most important thing to increase conversion in any marketplace. As a seller, there are basic things that you need to adhere to for upgrading your reputation.
You must answer the queries as early as possible. Answering pre and post-sale queries builds your credibility. You can use MercadoLibre's internal messaging feature to guide the buyer throughout the purchase process.
Avoiding claims, being generous with return policies, taking criticism positively are some of the other measures you can take to play better online.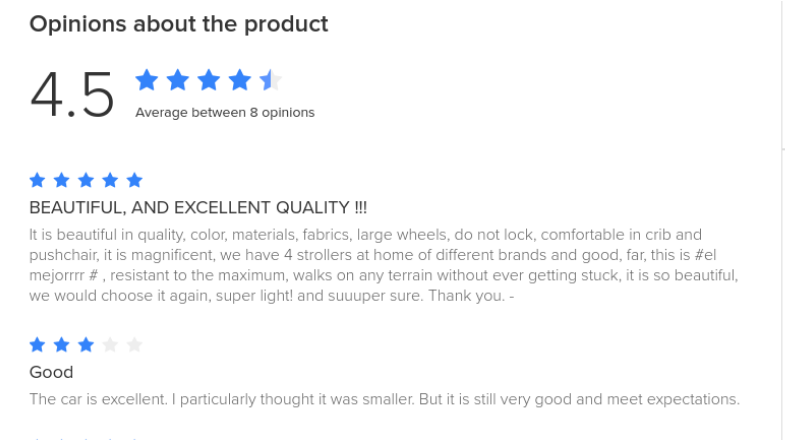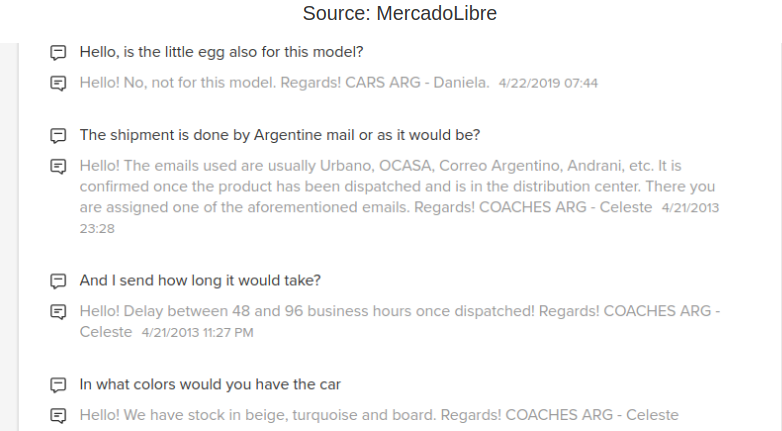 TIP 10. Be Patient For Rome Was Not Built In a Day
All great things take time. You must keep putting effort, perseverance, and great zeal to reach a certain height. As per the observation of MercadoLibre, it takes generally one month for a seller to build a good reputation, however, if this is not the case with you, you should not get disheartened rather, research on the better strategies, compare with reputed sellers, improve drawbacks of your product features and learn from your mistakes.
Closing Remarks
As a seller, you must design your plans, strategies, and marketing skills keeping in mind the end goal which is to Increase Conversion Rate in any marketplace. The above tips will help you fetch more conversions. Learn them, apply them and see the results. For more information on the same please leave comments below.