What is an eCommerce Marketplace Integration and its importance for MultiChannel sellers?
Running short of time? Get PDF of the blog in your mail.

Play Now
Are you using an eCommerce Marketplace Integration to sell products online? If not, then I must warn you that you are NOT utilizing the full potential of eCommerce.
Surviving the competition while selling online is more of a skill than luck, and in order to achieve that skill, one needs to stack their arsenal with the best eCommerce solution.
And the best tool to sell online is an eCommerce marketplace Integration.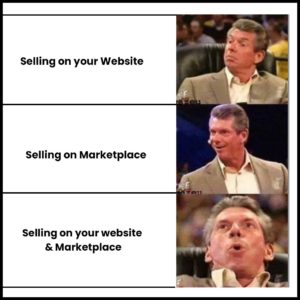 Through this blog, I will explain what an eCommerce marketplace Integration is and why it is so important for online/multichannel sellers? Have a look at all the major topics we will be covering through the blog:
So without any further ado, let's dive in…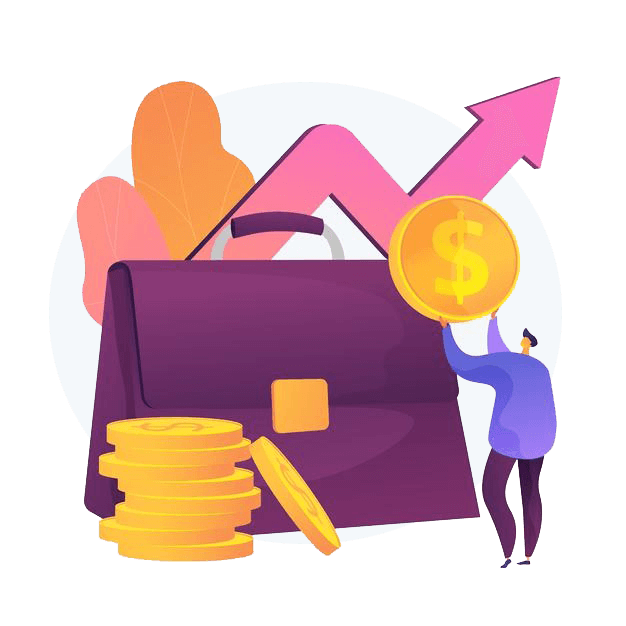 Why Stick to one marketplace when you can sell on Many!!
Schedule a meeting with experts to learn the real benefits of multi-channel selling and expand your business
What is an eCommerce marketplace Integration? The Definition
A marketplace integrator (or marketplace connector or marketplace synchronizer) is an API-based eCommerce tool that serves as a 2-way link between multiple online marketplaces and a single selling platform.
In other words, an eCommerce marketplace Integration is a tool that combines different eCommerce processes and unifies the data from multiple sources (or platforms) at a single place of operation. It is a perfect tool that allows retailers to syndicate their product listings (or product catalogs) with online marketplaces such as Amazon, eBay, Walmart, and much more. This tool handles all the major activities involved in selling on marketplaces, such as uploading new products, keeping stock of inventory, tracking orders, and managing orders, etc.
How does an eCommerce Integration Work?
This Integration work in a 5 step process:
API Connection
Establishing a connection with Inventory
Data Transfer (Product Upload with proper category mapping)
Real-Time Sync between all platforms
Acceptance and Fulfilment of orders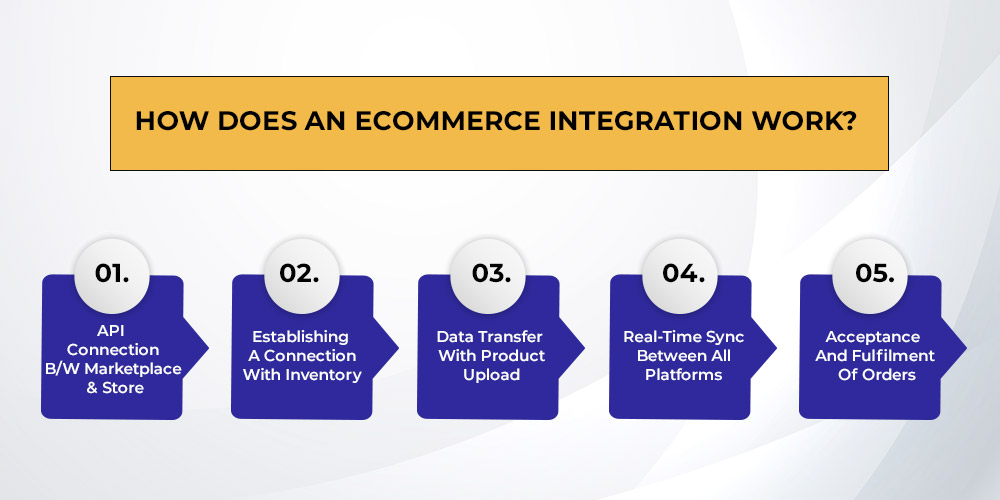 Now let's explain in detail:
Step 1: The API Connection
Well, APIs are the most vital component behind the working of an eCommerce Integration.
This tool first interacts with the APIs of the seller's store (based on which platform the store is built on) and then the marketplace(s) to which the connection establishes.
Step 2: The Connection with Inventory
A secure connection between the Inventory and Store is a must in order to sell on more than one platform. Luckily, the eCommerce marketplace integration ensures that the live figures of the stocks are updated on the store and on the connected marketplaces.
Step 3: Data Transfer
Now, this is the most important step of all. This step further differentiates this tool from any other connector.
Once the link between APIs is established, The eCommerce marketplace integration transfers the data (chosen by the seller) such as the products along with their details (including price, description, images, and quantity) from the store to the marketplace. This whole process is automated, which saves a lot of time and effort.
Step 4: Real-Time Synchronisation between all platforms
Just listing the products isn't enough until there are real-time updates in figures and statistics. Well, that's what the eCommerce Integration does next.
It ensures the bi-directional flow of data between the platforms, with all the updates occurring in real-time. There are multiple cron jobs that ensure to timely fetch and update data from and on the platforms.
Step 5: Acceptance and Fulfilment of orders
Now when all is set, there's only one last piece remaining – A centralized platform to manage everything.
This eCommerce integration creates a centralized dashboard to manage all the activities involved while selling. The orders along with their details are imported from all the connected marketplaces and are shipped from one platform only.
What are the major features of an eCommerce Marketplace Integration?
The eCommerce marketplace integration is packed with all the necessary and latest features that a seller needs to sell on 3rd party marketplaces.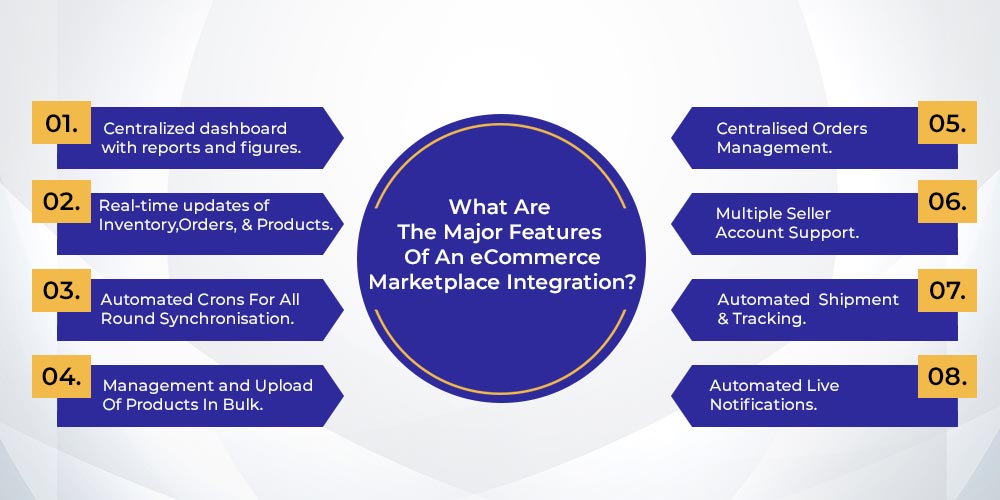 1- Centralized dashboard with reports and figures.
Get the most efficient eCommerce dashboard with a single unified view of that data.
Whether it be checking the inventory figures, new orders received, shipment of those orders, or making changes in the product – you can do it all from one dashboard provided by the Integration.

This intuitive dashboard is also a perfect tool for merchants to judge the performance of their selling campaigns on marketplaces. It tracks records of top-selling products on the marketplace, recent orders, account-wise orders summary, lifetime sales, a monthly sales record, and much more.
The eCommerce marketplace integration pipelines all the flow of data between marketplaces and inventory through one single dashboard making it convenient to perform all the necessary actions.
2- Real-time updates of Inventory, Orders, and Product Details
Marketplace Integration establishes perfect real-time communication between the connected platforms. It ensures that all the figures including Inventory numbers, Orders, and Product Details are updated on all ends in real-time.

This is a very important feature as it eliminates all the possibilities of overselling and underselling. Merchants selling on multiple platforms often face overselling & underselling and often lose a customer forever due to a bad experience. But the real-time synchronisation makes sure that any such mishappening never occurs by updating figures on all ends in real-time.
3- Automated Crons
The eCommerce marketplace integration comes with a unique feature of automated crons that eliminates manual errors. Crons are instructions or commands that tell the server to execute a pre-defined process in a set timely manner. This feature removes the hassles of performing the same functions repeatedly, giving sellers time to focus on more important concerns. It also improves the speed of data exchange between multiple platforms.

Users can set a specific function to be performed (repeatedly) after a specified period of time. Let's take an example to make things more clear:
Say you are receiving 20 orders per hour. So what you have been doing till now is checking your seller panel every 5-10 minutes for new orders. By using this integration you can set a cron to import the orders received from the marketplace to your store panel every 5 minutes. All the orders received from marketplaces will be automatically fetched into your store and you don't even have to raise a finger.
Impressive………………… Isn't it?
If you liked this, I am sure you'll love the next feature ie.
4- Management and Upload of Products in Bulk
This is really a big one.
The eCommerce marketplace Integration comes with features of upload and management of products in bulk between your store and marketplace.
We all know that sellers can not dedicate all the time to managing the store as they have much bigger fishes to fry. Using this feature sellers can upload 100s and thousands of their store products to the marketplaces in Just one single click.

Consider Tom, an online seller who has more than 100K products in the catalog listed on his website wants to publish products on 1 marketplace. Now he has to manually upload all those products one by one on the marketplace. It'll take more than a week to do so and he'll need help from a few people.
But what if Tom has to upload those same products on 10 similar marketplaces?
Wonder the magnitude of how big of a problem it is going to be and how much time & effort it will take. So, the bulk product listing feature is a boon for sellers struggling with such problems.
All you need to do is choose the products and opt for the bulk upload option in the Integration. The extension also gives the ability to create, edit, and delete products in bulk, giving an all-around automated product management.
5- Centralised Orders management:
The next feature includes Centralised Order Management from multiple marketplaces (or selling platforms).
Order Management from multiple platforms can turn out to be quite tricky. Often sellers end up losing potential customers by failing to accept and fulfill orders on time since more than one marketplaces or platforms are involved.
But the marketplace integration makes it convenient for sellers to perform all sorts of order-related operations like accept, reject, ship, or delete orders from one centralized location.
Since all marketplace orders are flowing through to a single platform, there is no need to log in to multiple platforms to manage orders.

The eCommerce marketplace Integration ensures that none of the orders remain unattended and you never miss a single order.
You can set an advanced option to acknowledge orders received on the orders automatically. By opting for this, orders from your seller panel are automatically received, accepted, rejected, or shipped based on the parameters you set.
6- Multiple Seller Account Support:
The Integration allows easy management of multiple seller accounts associated with the same marketplace simultaneously.
This feature also comes in handy at instances where the same marketplace is working in multiple countries. In order to sell there, we get multiple seller accounts for the marketplace based in different countries.
A Common example of such marketplace includes Amazon with its 18 marketplaces in the Americas (US, Canada, Mexico & Brazil), Europe (Spain, France, Italy, Germany, Sweden, Netherlands, Poland, Turkey & UK), Middle East (UAE, Saudi Arabia) & Asia-Pacific (Japan, Singapore & Australia).

You utilize the same inventory and same products to sell with multiple accounts from one single location. And the best part is that the figures will be balanced on all ends with chances of zero errors.
7- Automated Shipment & Tracking:
The eCommerce marketplace integration comes with an automated shipment feature as it interacts with the top shipment carriers to ensure timely delivery to the customer's doorsteps.
It keeps you updated with all the activities involved during and after the shipment of products. It also has real-time shipment tracking features where the live details of the shipment are given to the sellers. Once the order is fetched, all the details relating to orders such as billing address, tracking code, shipping carrier, etc. are fetched in the store.

Note: This integration is also compatible with the marketplace fulfillment shipments process such as FBA.
You can easily get the live location of every shipment whether it is ordered from the marketplace or your own website.
8- Automated Live Notifications:
Never miss a single update on the activities occurring in your store with live notifications. The eCommerce marketplace integration lets the sellers be aware of any new or rejected orders, low inventory figures, and much more.

I believe all the major features are covered.
I'd like to add just one more thing – in case you want any additional customizations to your store or include any more features to improve the selling process – A feature of personal customization has been added. A dedicated developer will be assigned to carry out your request and will ensure to implement the desired feature to your selling campaign.
Now let's move on to some benefits that will specify the difference that this integration makes:
What are the Benefits of Marketplace Integration Extension?
Reduces manual selling process:
The eCommerce marketplace integration trims down the complicated process by eliminating most of the manual activities. It streamlines the whole process by automating the entire workflow including activities such as product upload, order management, figure updates, etc.
Secure and Fast Data Transfer:
Since the APIs of all the platforms are connected in real-time, the flow of data between the platforms is not only fast but secure. On each data transfer call, a validation is performed. The eCommerce connector eliminates all the friction involved in the flow of data between marketplaces to store & inventory, thus reducing the chances of error.
Saves time and effort:
This integration saves a lot of time and effort for the seller by making the process of selling easier. Sellers can focus on more important issues rather than being involved in the store.
No need to switch between platforms:
One of the most wonderful benefits of using this integration is that it has removed the necessity for you to switch between platforms to manage activities on that platform. Instead, all the activities can be managed at a single centralized location (or dashboard).
Cover more channels to sell:
The eCommerce marketplace integration increases your product visibility with easy product listing on multiple platforms. It gives you the freedom to connect your store with any number of marketplaces you wish.
To Beat the Competition:
Another benefit of this tool is that it allows you to overcome the competition on marketplaces easily. This Integration will help you claim the buy box every time by repricing the product based on various criteria.
Improves the SEO:
The eCommerce marketplace integration allows your products to rank on the top of search results by placing them in the most appropriate categories. It also gives users the freedom to modify the descriptions in different languages based in the region you are targeting.
To Reach huge audiences across the globe:
One can easily have access to a whole new audience as this tool lets you showcase your products on any number of platforms. It also serves as a great tool for global brand development with the least effort required.
Also Read: Benefits of Magento Multichannel Marketplace Integration 
Minimum Requirements:
In order to start using this extension first, you need to go through the minimum requirements such as:
A dedicated seller account on the marketplace(s) you need to sell on
Updated version of your store (for example in the case of Magento at least version 2.0 or above)
Product Catalog available in digital format
How to connect your store with Integration and start selling?
In just 5 simple steps you can achieve perfection:
Installation of the extension in your store
Account Setup

Seller Account Linking
Configure Account

Product Setting:

Profiling ( or arranging products of similar categories)
Category Mapping
Attribute Mapping

Inventory Based Setting:

Uploading the Product on Marketplace
Updating the details
Synchronize Inventory and Pricing

Order Management:

Synchronization of Orders
Fetch details
Actions such as Ship Accept Reject Delete
Let's learn these in detail:
Step 1: Installation of the extension in your store
The very first thing you need to do to begin selling with this extension is the installation.
You can get the extension from our website or the stores.
One of the team members will be aligned with you to guide you through the installation process.
Or if you want to do it yourself, you can refer to the steps mentioned in the user guide and you are good to go.
Step 2: Account Setup:
The account setup consists of two main things:
Linking your seller account with the store – There are various access tokens and keys associated with your seller panel on the marketplace which you need to include in the configuration settings of the extension.
Configure your Account: You need to input a few basic details of your store in order to complete the configuration process.
Note: You can add more than one seller account in the same integration. Like for example, you are selling on Amazon US, Amazon Netherlands, and Amazon Saudi Arabia. You can get all the 3 marketplace accounts to link to the same store and sell using a single platform.
Well, now a connection has been established between the store and marketplace and you need to move ahead with the next step, ie.
Step 3: Product Setting:
So now you need to make a few minor alternations to make your products fit for upload on marketplaces:
Product Profiling:
This is a process of arranging products of similar categories under one profile which makes it convenient to perform mass actions.
Category Mapping:
In this, you need to map the categories associated with your store products with the attributes of the marketplace products. Most importantly this step is to ensure that your products appear under the correct categories and sections of the marketplace website. There are a few patterns:
One to one category mapping
Many to one category mapping
Attribute Mapping:
Similar to the categories, the product attributes are also required to be mapped. This integration provides an option where all the attributes from the marketplace and stores list side by side and you just need to map between them.
Price Mark-up:
Through this, you can adjust the changes in price to present on the marketplace as per the price on your store. Let's take an example = Suppose you want to increase the price for a product that is of $100 let's say 10% up on the marketplace. By choosing the 10% increase option in price markup settings your products will get list at $110.
The threshold quantity settings:
You can set a threshold quantity for the products listed on marketplaces to avoid the problem of overselling. You can control the quantity of products from your store to list on the marketplace. Suppose you have 10 qty of any SKU (product) and you set the threshold to be 4. Then only 4 products are sent to the marketplace and the remaining 6 will be kept on site.
Ok, so till now you have done the product settings, now we move on towards uploading them which comes under the inventory setting.
Step 4: Inventory Based Setting:
Updating the product details: So you are selling a product for $10 on your website and want to sell the same product at $12 on the marketplace. Well, you can customize that easily along with many other details.
Uploading the Product on Marketplace: The next step is to upload the products from your store to the marketplace. It's quite simple, just choose all the products and click on the upload button. Everything including the product and the details upload as per the proper guidelines of the marketplace.
Synchronized Inventory and Pricing: Since the products are now on the marketplace,  all it needs is to establish is a real-time synchronization of figures between the inventory, your store, and marketplace. Using MSI multiple inventories can connect and with the help of crons, these figures automatically update at regular time intervals. This simply means that there are almost no chances of errors in the updation of figures between the store, inventory, and marketplace.
Step 5: Order Management:
Now since all things are set, we move to the part where we start receiving orders from the marketplaces and performing actions on them.
Fetch details:
This can be done either manually or automatically on how you like it. The orders can be set to fetch at a regular time interval or you can just click on the fetch button and therefore all the orders received on the marketplaces under your seller panel will be fetched along with their details to your store.
Actions such as Ship, Accept, Reject, Delete:
Once the orders are fetched you can perform all the orders-related operations from the dashboard. Moreover, you can set automatic acknowledgment of orders, where orders received from the marketplaces can be automatically shipped based on the pre-decided parameter that you have set.
Synchronization of Orders:
Now, this is a very important thing that the status of orders is synchronized on all ends. If the order is shipped from the Magento panel, it must reflect the same at the marketplace and vice versa. A cron is set to keep the orders updated in real-time. So, the same number of orders is deducted from the inventory number and the information is passed to the marketplace as soon as the order is shipped.
That wraps up all the steps involved to sell using an eCommerce Integration. You can get the detailed step-by-step guide by clicking here.
You must be wondering that I could easily sell on any marketplace and store manually so what difference does this integration make?
Well, here's your answer.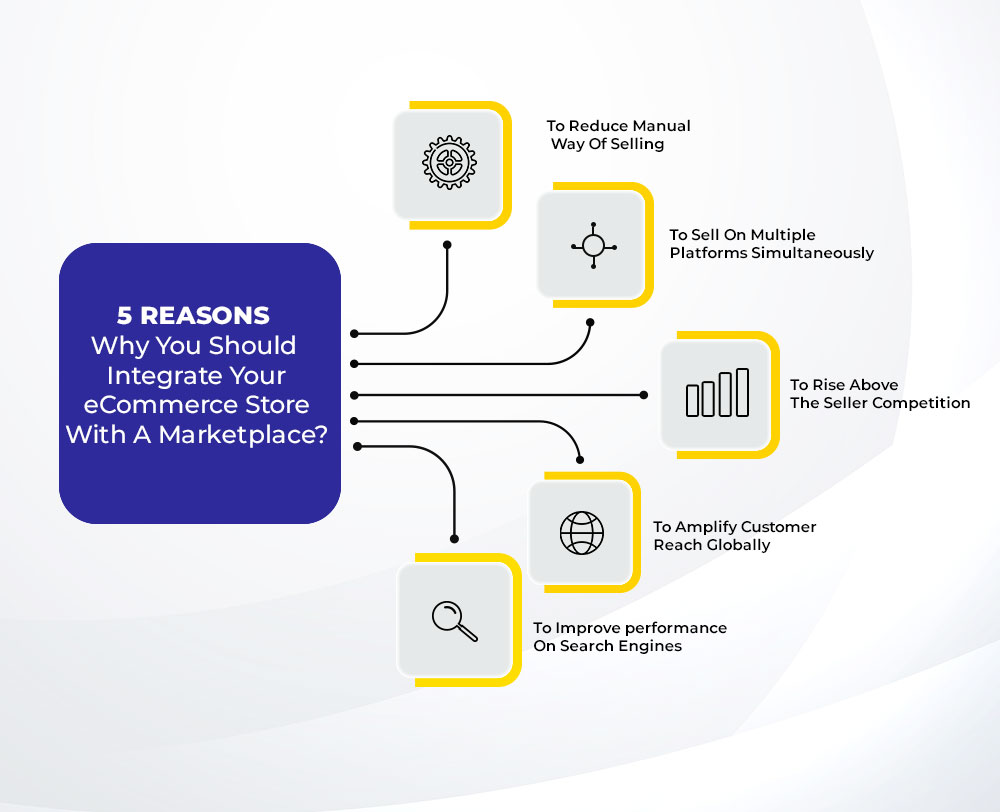 How much does it cost to use the Integration?
First thing that you should know about the cost of eCommerce Integration is that it comes with a yearly subscription plan with No Commission charges.
The cost of the Integration varies with the marketplace you are selling on, and it starts from $99.
In addition, there are some Integrations that are totally free of cost, including:
Moreover, just a minimal support fee is taken as a charge on the requirement basis or the custom work of the seller.
What are the most popular eCommerce Integrations?
The most popular eCommerce Integrations include:
Moreover, you can search the extension based on your framework is available for download:
Since you are planning to go big, then why not use the best available resources.
Above all, if you are new to online selling or Confused about which platform to choose? If you are unable to make up your mind about which platform to choose for selling products online, then I'll suggest you go for Magento.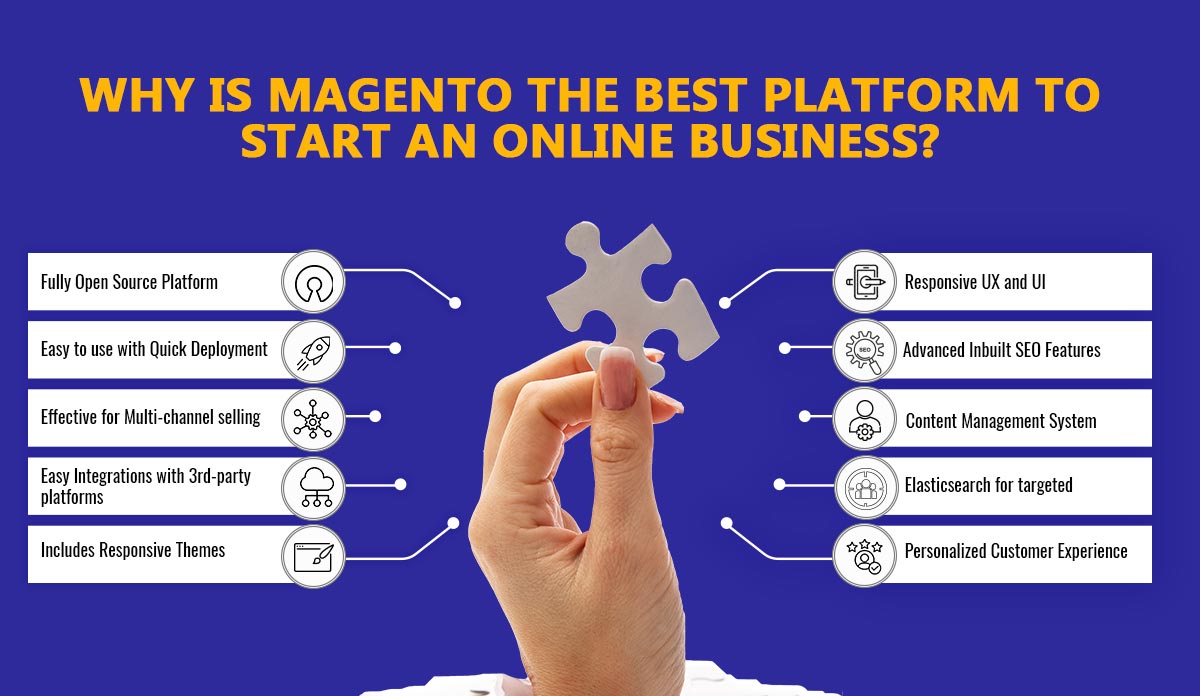 Likewise, we can help you to build your Magento store from scratch and connect it with the top marketplaces in the world.
Conclusion:
In conclusion, here is a simple thought – eCommerce is evolving with customers not sticking to a single platform for the sale; and an automated tool like an eCommerce Integration gives you the ability to catch your customers wherever they are. From the perspective of an online seller, these are quite challenging times. For small, medium, or large-sized businesses, integration with the top marketplaces is the right call.
Eventually, you'll have to do it, so why not now? I'll leave that decision up to you.
In case you have anything to add to this blog or need to know more on eCommerce Marketplace Integrations, feel free to comment below.