Migrate your store to PrestaShop 1.7 version | Support Dropping For PHP 5.6 and below
Running short of time? Get PDF of the blog in your mail.

Play Now
In the efforts to promote Prestashop 1.7 version and to enhance the eCommerce standards for merchants, Prestashop has decided to drop support for all the previous versions of PHP 5.6.
Prestashop has always been a helping hand to sellers across the world, and in the hopes of carrying forward their crusade, they decided to drop all the dead weights and move ahead.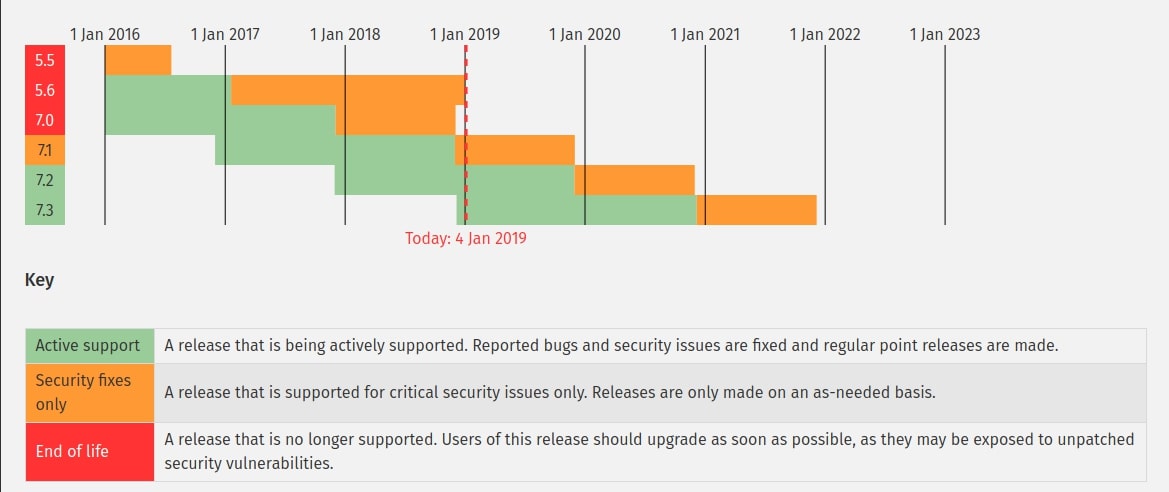 At first, you might feel dissatisfied with their decision, but looking at the bigger picture, it's for the collective good. PHP had already stopped all the current press releases and upgrades of version 5.6 since January 2017, which in simple terms would mean that all the future bugs and security issues can't be fixed.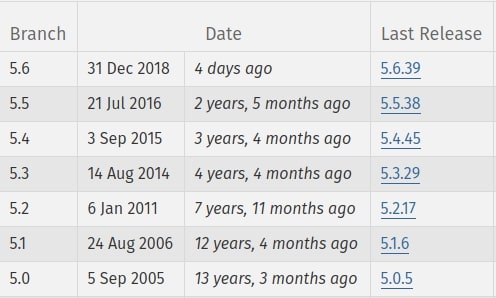 Above is the list of all the recent PHP versions.
Why is Prestashop Dropping Support For PHP 5.6?
To meet the expectations of the modern-day shoppers, Prestashop is not only dropping support but also persuading sellers to prioritize on customer satisfaction and making more money through a new update.
As an eCommerce seller, using an outdated PHP version exposes your online store to security flaws that cannot be rectified.
Will PrestaShop 1.7 version or Above support PHP 5.6
The answer is NO. PrestaShop 1.7 version and above will not be supporting the old PHP versions.
When is Prestashop Dropping Support For PHP 5.6?
From January 31st, 2019 (Thursday), Prestashop is dropping all support from PHP 5.6. 
So a big question arises…
Is It Necessary For You To Upgrade to PHP 7?
Soon PHP 5.6 will also join the list of EOL (End of Life) software.
PHP 5.6 has released its last update in December and will not continue any further. This means that even if there are any security loopholes in the future, the developers will not fix it.
So, now is the best time to upgrade to PHP 7.
You must be thinking – As long as it works, then what's the harm in continuing with the outdated version.
Well, it's the wrong approach when it comes to handling an online shopping market. PHP version 5 is coming to an end of life. Once the support is fully revoked, your website comes in a precarious situation. With time, various new vulnerabilities emerge since there are no prevention measures, which would mean your website will eventually become exploitable.
If such a situation arises to an eCommerce seller, complications in receiving order and product uploading might occur. Since you don't have any alternate way to fix it, you'll end up losing those orders and eventually business loss.
The urge to save a few bucks might result in losing thousands!!!
How to Migrate PrestaShop Store to PHP 7?
To successfully migrate your Prestashop from PHP 5.6 to 7 click here
Wait!!! Why PHP 7 instead of 6? What happened to PHP 6?
Did You Miss PHP 6?
What Happened to PHP 6?
Just relax, you missed nothing. The project PHP 6 got stalled due to some technical difficulties in the initial stages of working.
Since PHP 5.6 was proving to be a very stable version so, they added all the necessary features there only. And the next update came in the form of PHP 7.
Is PHP 7 better than 5.6?
When there is a product update, it's evident that new features are included and the previous parameters get upgraded. The same is with the latest version of PHP. There are significant changes in terms of performance in both the two.
Here we have compiled a list of all the benefits that PrestaShop users will avail from PHP 7:
Increased Speed & Performance
There is an enormous difference in the speed and performance of PHP 7 as compared to PHP 5.6. It's twice as fast as the previous version.
A report from GBKsoft concludes that PHP 7 can execute 974.26 requests per second, while PHP 5.6 can execute only 512.25.
The time taken for each test for PHP 5.56 was 1.95 seconds, whereas in 7 it got trimmed down to 1.02 seconds only. 
These stats are quite impressive and highlight the dominance of PHP 7 over its previous versions.
High Memory Efficiency
PHP 7 is almost 3.5 times more memory efficient as compared to the previous versions. The time taken for the resolution of queries per second is almost half of the previous version, which enables the efficient use of memory, hence speeding up the whole process.
Since you are making the transition to a better version of PHP, why not update your PrestaShop store as well.
Closing down the maintenance for Prestashop 1.6
To keep everything intact and up to date, Prestashop has taken another huge decision.
From June 30th, 2019, Prestashop is closing down the maintenance of version 1.6. Earlier it was planned in October 2019, but seeing the current success rate of version 1.7 Prestashop has decided to prepone the date.
The maintenance of Prestashop 1.6 will officially close on June 30, 2019, and after that, only critical bugs and security vulnerabilities will be fixed.
So what are the new features in Prestashop 1.7
Why is Prestashop 1.7 version better than 1.6?
Here are a few new features that make PrestaShop 1.7 an ideal eCommerce tool:
1. Cool Dashboard:
Prestashop had improved the admin dashboard panel, which is now much easy-to-use. With lots of intuitive features, the PrestaShop dashboard is easy for navigation, better functionalities, and basic notions as compared to the previous versions.
Take a look at the new dashboard:

The dashboard is divided into three major sections: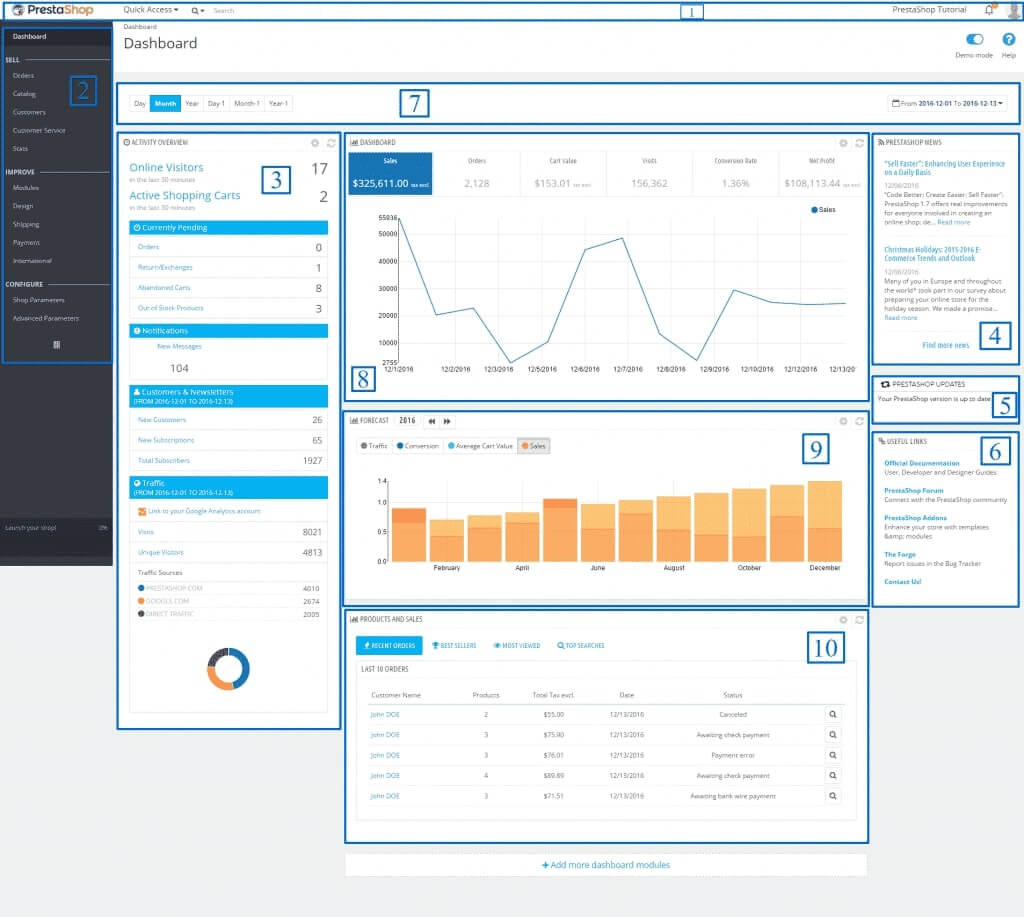 Easy Graphical representation of sales and other statistics are provided from which sellers can get a clear insight into sales and products.
2. New Themes Introduced:
Prestashop has introduced a whole new feature of the starter theme in version 1.7. It is highly efficient because you do not require advanced coding knowledge to create a theme. But anyone with basic development skills can create an intriguing Prestashop theme.
3. Automatic Module Upgrade:
Prestashop has introduced an "Upgrade All" feature, which enables automatic upgrade of modules. A notification panel is also added to the seller dashboard.
4. New Hooks Introduced:
Prestashop has introduced new hooks in version 1.7. Here is a complete list of all the hooks: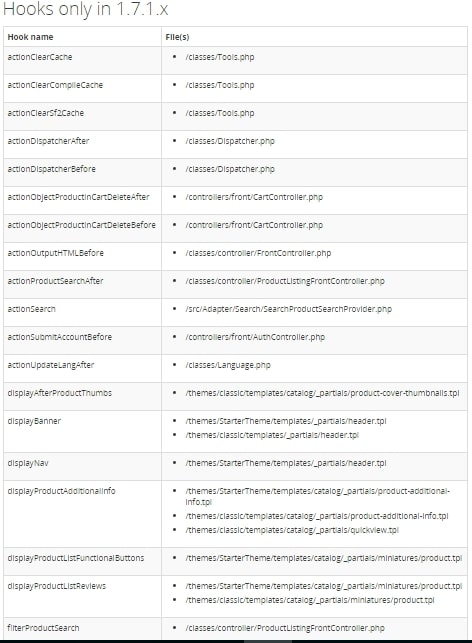 5. Improved Translators:
Easy translation of country names into any language is now possible with PrestaShop 1.7.
Features like 'daily update of the translator' is added. Design updates are also provided on the translator page to enable better navigation and integration.
6. Efficient Mobile Navigation:
Prestashop 1.7 is more mobile-friendly than any previous versions. The responsiveness for the mobile version has been increased, enabling easy eCommerce management from mobile-only.
So have You Updated to PHP 7 Yet?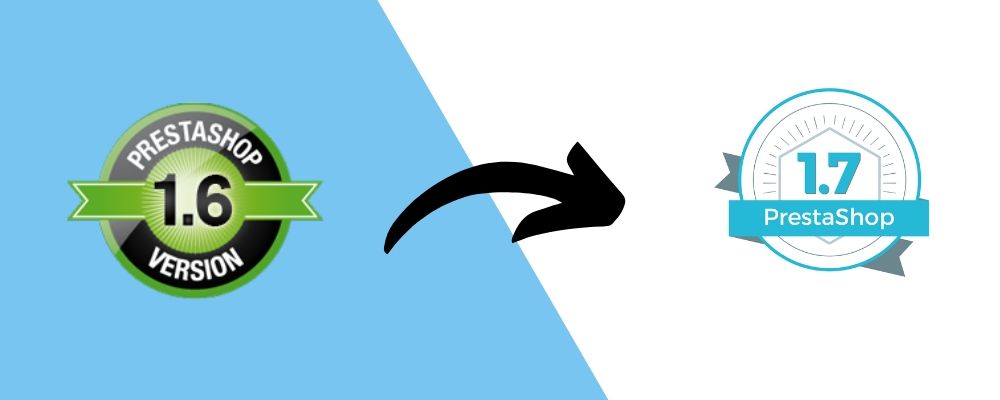 Looking at the benefits of PHP 7 and PrestaShop 1.7, it's quite apparent to migrate towards an updated eCommerce platform and avail maximum benefits.
So what are you waiting for?
Conclusion:
For a seller using Prestashop Framework, now is the perfect time to migrate PrestaShop Store to PHP 7 from older version and also upgrade your PrestaShop to version 1.7.
Get Upgraded and enhance your way of selling. Don't miss a single order with the latest Prestashop 1.7 and avail loads of features.
Take A Look At These Too:
Support for Magento 2.2 Ends Soon | Time to Migrate to Magento 2.3
Experience History Being Made at PrestaShop Day Milan
Connect your PrestaShop Store with Onbuy Shop using – Onbuy Prestashop Integration