Cyber Week 2021 trends – What retailers can expect!
Running short of time? Get PDF of the blog in your mail.

Play Now
Thanksgiving, Black Friday, and Cyber Monday are the trifecta of the most profitable holidays for retailers. These are considered to be the year's most significant events in the retail calendar. Cyber Weekend is the most awaited time of the year when customers curiously await to grab great-discounted deals and enjoy the best bargains. And during this time, several top brands and businesses go for primary holiday season drive through innovative marketing strategies and campaigns. In this article, you're going to learn 5 top Cyber Week trends that are worth opting for your store to keep the profits rolling.
Mentioned-below, are the top 5 Cyber Week trends that every seller, especially the Bigcommerce merchant, should watch out for. Cyber Week is the most significant shopping fest in the U.S. But, before jumping to the trends, let's learn more about Cyber week 2021 and its important days and dates.
About Cyber Week 2021
Although Cyber Week brings an acceleration in digital trends each year, in 2020, it brought a whirlwind change to online shopping and the eCommerce industry. It skyrocketed eCommerce growth through convenient online shopping. And most consumers started to shop from the safety of their homes. While shopping on smartphones became the go-to medium for shopping in 2020. Social media, on the other hand, became the most popular avenue for online shopping in 2021. Moreover, the pandemic also prompted retailers to offer special deals, promotions and multiple payment methods.
Cyber Week 2021 important dates
Before we dive into the 2021 Cyber Week trends, let's recall the important dates and days that comprise Cyber Week. The five-days Holiday Shopping period of Cyber Week covers the following prominent shopping dates –
U.S. Thanksgiving Day (25th November 2021)
Black Friday (26th November 2021)
Small Business Saturday (27th November 2021)
Super Sunday (28th November 2021)
Cyber Monday (29th November 2021)
So without further ado, check out these five trends set to underpin Cyber Week 2021.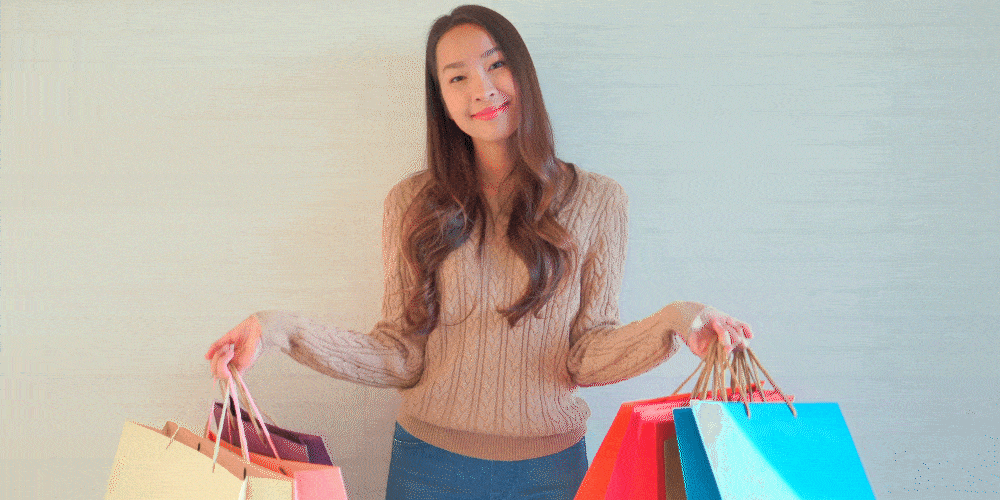 5 Cyber Week Trends to watch out for in 2021!
Launch a collaboration with an influencer
Influencer marketing has been at an all-time high this year. It is the pandemic that led to the heavy reliance of consumers on social media. And the influencer marketing industry has undergone a drastic transformation in a very short period. And therefore, influencer marketing has become a mainstream marketing vehicle for both small-scale retailers and well-established brands to promote their products.
Today, it is almost impossible to scroll through the feeds on social media sites without seeing any kind of influencer marketing. Be it in the form of traditional posts, stories or long videos; you will always find influencers showing off their latest snacks, makeup products, clothes and so on their social media handles.
So, if you plan to revamp your business strategies this Cyber Weekend, influencer marketing can be your go-to BigCommerce Cyber Week strategy in 2021.
Some more reasons why opt for influencer marketing-
More and more people are becoming influencers.
Influencer marketing agencies are growing in popularity
More content options such as Instagram & Facebook Live, IGTV, TikTok, YouTube and so on
BNPL (Buy Now Pay Later)
The BNPL (Buy Now Pay Later) trend has seen consistent growth in 2021. A report by Forbes says that the Buy Now Pay Later is expected to hit $100 billion in 2021. Because of its simple and compelling value proposition, adopting the BNPL option can be a brilliant way for BigCommerce merchants to increase sales during the Cyber Weekend.
The biggest USP of Buy Now Pay Later caters to new-to-credit or young consumers who prefer short-term credit instead of bearing long-term credit history. So, all-in-all, BNPL can be the most beneficial Cyber Week Shopping trend for your store to attract and engage more and more customers this Cyber Weekend.
BORIS (Buy Online, Return-in-Store)
A survey report says that 96% of the consumers are likely to go back to the businesses or companies that have made exchanges and returns as seamless and easy as possible. And since most shoppers prize online shopping for its convenience, it is essential to have a return policy that is simple and straightforward. With a complex return process, customers' return experience becomes painful, and it impacts negatively on them.
So, to increase customer loyalty and satisfaction during the Cyber Weekend, make sure you opt for the BORIS model. BORIS, an acronym for "Buy Online Return In-Store", is an omnichannel strategy that belongs to the "Online-to-offline" retail service group, which also include BOPIS (Buy Online Pick In-Store) and ROPIS (Reserve Online Pick In-Store).
BigCommerce merchants seeking ways to revamp their strategies for Thanksgiving, Cyber Monday or Black Friday must include this Cyber Week trend to streamline their return process for customers satisfaction. It is yet another most helpful Bigcommerce Cyber Week Strategy to consider for the following simple reasons-
The omnichannel strategy enhances in-store experiences
Today's consumers like to spend more time in-store
BORIS offers the frictionless post-purchase experience
It saves on shipping costs
Opens up upselling/cross-selling opportunities
BOGO/BOGOF (Buy One Get One/Free)
Although BOGO/BOGOF is the most overlooked marketing trick. It can be the most powerful BigCommerce Cyber week strategy to offer customers a great advantage of buying two products at the rate of two. Acronyms of Buy one get one/ Buy one get one free, the BOGO/BOGOF is great for merchants to grab customers attention by giving something for free.
Below are ways BigCommerce stores can benefit from the BOGO/BOGOF marketing strategy to boost sales –
Use a sense of urgency – Create a sense of urgency by telling your customers the availability of seasonal items is limited and promote the end date to drive your customer's attention. Use rich media like memes, photos, and videos to appeal. Don't forget to make it more colourful, fun and be creative.
Use Social media – Use social media sites such as Facebook, Twitter, Instagram, Twitter, etc., to showcase your seasonal sales products, events, clearance sales, and holiday promotions. Utilise social media to promote BOGOF Black Friday, Cyber Monday or Thanksgiving promotions available only for the followers. Moreover, you can offer time-limited code/discount vouchers by buying products in-store or on the website.
AR/VR tool to simplify purchase-decision
Offering the convenience to try & test products through AR/VR tools is another Cyber Week Shopping trend to watch out for in 2021. It aims to offer a frictionless shopping experience to customers.
So, if you are planning to streamline online shopping for your customers, adding augmented reality tools is another important Cyber Week shopping strategy to grab attention.
Wrapping Up
As the busiest shopping season of Cyber weekend is fast approaching, there comes the opportunity to boost sales and brand presence exponentially. Hence, opting for these trending Cyber Week trends is extremely important.
As Bigcommerce merchants, you can buckle up your business strategies with these Cyber Week shopping trends. And don't forget to offer the best-discounted deals to stay ahead of the competition.
Also, if you are seeking expert assistance for store development & customisation, CedCommerce's professionals are just a call away. Furthermore, we are here to help you simplify the selling process on multiple platforms with Advanced integration solutions.