MageNative & Ali Reviews are teaming up to showcase all client reviews elegantly
Running short of time? Get PDF of the blog in your mail.

Play Now
At MageNative, we're continually striving to develop the latest features and functionalities. And integrating with different brands to open up new opportunities to stay ahead in this competitive market. That is the reason we're very much excited to announce our latest collaboration with Ali Reviews. Integration of MageNative and Ali Reviews lets you showcase all your clients' reviews more smartly and elegantly.
So let's dig deeper into it to know more about this integration and how it will help you grow your online business.
There is no need to remember how vital social proof is for any business. Every buyer first checks the review and feedback from previous buyers before making any purchase. This time, we introduce you to this latest review feature and how crucial it is for your business.
Among numerous types of review apps, Ali Reviews is a unique application. It assists a user with effectively gathering and importing reviews and feedback from different sources.
MageNative in collaboration with Ali Reviews will help in building the social credibility of your business.
What is Ali Reviews?
As we are already familiar with buyers' behavior, every buyer first checks the review and feedback of the product they are interested in buying. Having a review app is the most valuable thing for increasing the trustworthiness of your brand.
Ali Reviews is one of the most reviewed and top-rated Shopify apps that help add reviews to your store.
It lets you import all reviews directly to your store without any hassle. And enable you to import the genuine reviews with advanced filters, i.e., start rating, review pictures, and content.
Apart from this, Ali Reviews offers lots more. So to improve your brand image and trustworthiness, let's have a look.
Auto-updating reviews
This feature keeps your social proof constantly updated with the latest reviews and feedback. It will keep your page updated with the most recent client reviews.
Genuine customer reviews via email
Enable you to request genuine customer reviews through email for social proof. Customer reviews are one of the most powerful tactics for customer retention and acquisition. Online reviews are the most helpful thing that can do wonders for your online business.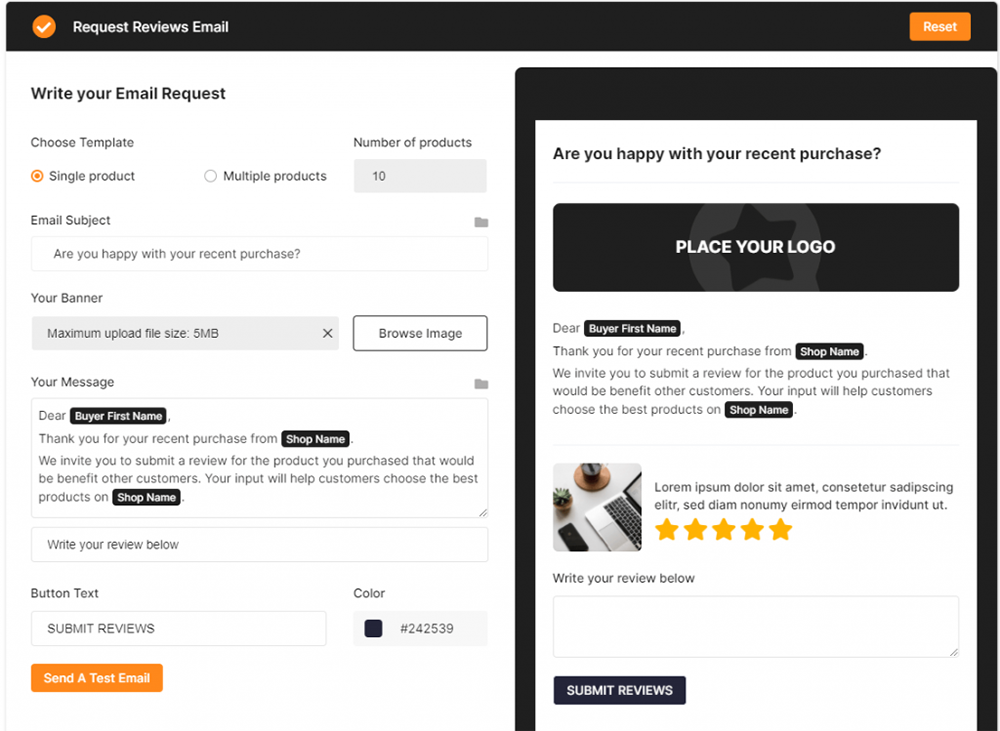 Fully customized pop-up
Create a customized review pop-up, upsell and cross-sell products to raise the cart value. This will let you get the notification alert whenever someone posts a review on your site.
Display ratings and Reviews
To increase your brand value among visitors. Display customer ratings and reviews on Google SERP with rich snippets. Happy and satisfied customers are one of the most cost-efficient and effective means for your brand promotion. Whenever a customer posts a positive review and rating on your site, they offer you a credible and free endorsement.
How will this Integration help our Users?
MageNative integration with Ali Reviews lets you show your star rating and client reviews on products to your audience in the instant search results.
Furthermore, it helps you
To filter items by reviews, thereby delivering a fast shopping experience to your users.

Provide social proof for your brand and add credibility to your products and offerings.

Rapidly increase sales of your favored items.
So this integration lets your users rely on your offerings, thereby increasing your sales and revenue.
Read Also: What is the Importance of Customer loyalty programs for Ecommerce?
To put it briefly
Customer reviews and feedback are a significant part of any business. Buyers usually rely on positive feedback and reviews. Positive feedback and reviews will increase the trustworthiness of your brand. So it is imperative to gather positive feedback and reviews from your happy customers and use it as an opportunity to acquire new customers, which could be done seamlessly after integrating MageNative apps with Ali Reviews. So to experience this fantastic feature, Get started with a free app trial by MageNative.