9 eCommerce Trends & How Shopify Store Expert Can Scale Your Shopify Store in 2023
Running short of time? Get PDF of the blog in your mail.

Play Now
In less than 40 days, 2022 calendars will be replaced by the calendars of 2023. New resolutions will be made (half of them carried forward from the previous year). Anyways, jokes apart! If you are selling stuff online then here are 9 hottest eCommerce trends that will dominate the retail industry. Are you still thinking of selling online? We highly recommend you build your storefront with a future-ready eCommerce platform – Shopify. If you want these eCommerce trends to work for your business then you can hire Shopify store experts and see the magic happening.
But, Why Shopify?
There are more than 10+ eCommerce platforms that empower you to build your shoppable storefront. But Shopify is the goldmine for eCommerce entrepreneurs. Let's do some facts digging –
1.75 million global businesses are on Shopify.
There are 100+ highly responsive free and premium themes in Shopify's theme store.
25,7000 medium and large business use Shopify+. The US has the most Shopify+ stores.
Shopify helps you to sell across 175 countries.
In 2020, more than 460 million shoppers purchased from a Shopify storefront.
There are 7k+ applications for Shopify merchants to customize their store design and layout.
You can hire Shopify store experts and to get assistance with building, customizing, and optimizing your storefront. It gives you an edge over others.
Shopify is probably the only eCommerce platform which is passionate about bringing hottest eCommerce trends and technologies to its ecosystem.
Let's observe how the industry will look in 2023 onwards by dissecting these 9 eCommerce trends.
Trend 01: People Are Conscious Than Ever Before –
New-age shoppers are not just concerned about the price. They are equally conscious aboutwhat (the product is made of), where (it's ingredients come from), andwhy (they should be shopping from you only).
A survey found that 2 out of 3 customers are belief-driven buyers – a passion for ensuring that the products they purchase are environmentally-friendly.
Now that you know that this eCommerce trend is about what parameters shoppers like to consider for an informed purchasing decision, the question is, how to leverage this trend in your Shopify store? Well, that's where hiring Shopify store experts come in handy.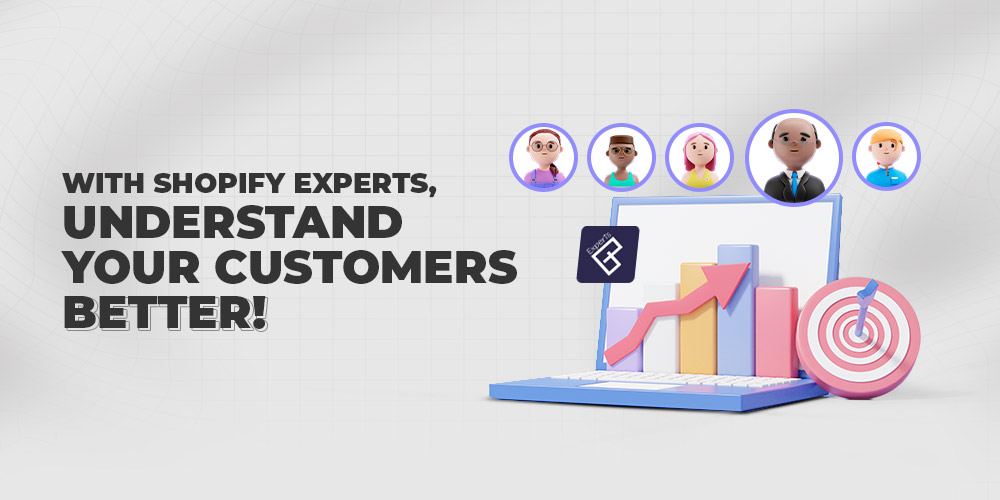 When you hire Shopify store experts, you get acquainted with what's happening in the market and how consumers behave while shopping online. Our expert marketers help you to tweak your store in a way that hooks belief-driven buyers. Below are two Shopify storefronts having similar products. But the way they present offerings is what creates an impact.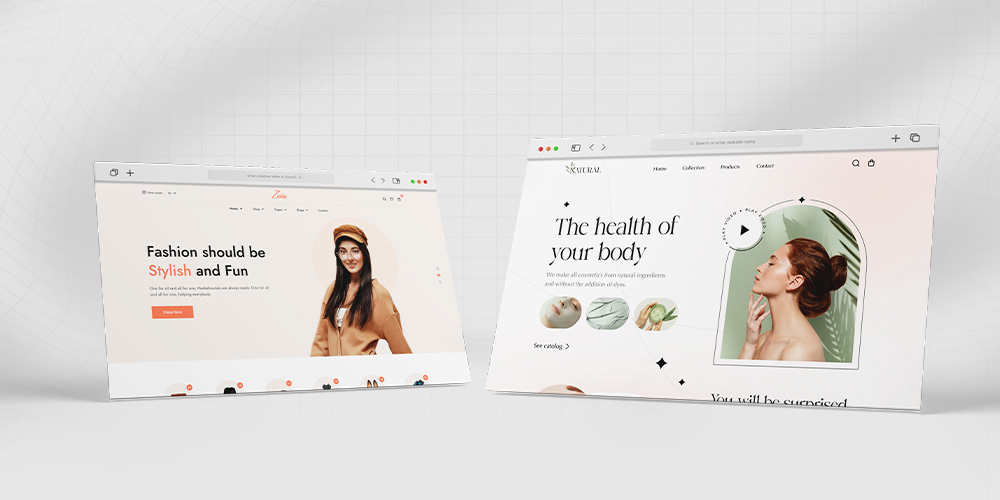 Trend 02: Personalized Shopping Experience –
This eCommerce trend is not something that we don't know. Big brands like Nike, Lakme, Best Buy, Walmart, Amazon, and others are utilizing user insights to create highly personalized campaigns for their target customers. Below are some examples of how you can offer a personalized experience to your customers while they visit your Shopify storefront –
Use chatbots.
Dig into the world of voice enabled searches.
Build your store's mobile application.
Use 3D images and try-ons (there are abundant third-party apps in Shopify's app store).
Segment your target audience on the basis of locations, device they use, purchase or search behavior. This will help you in preparing kickass personalized campaigns.
To ace this eCommerce trend, you must dig deep into conversational commerce – an automated technology powered by rules and AI that enables online shoppers and brands to interact with messenger chatbots, voice interfaces, and much more.
With Shopify, you get to understand conversational commerce sincerely. 100+ third-party apps enable your customers to virtually try your products to make an informed purchase decision.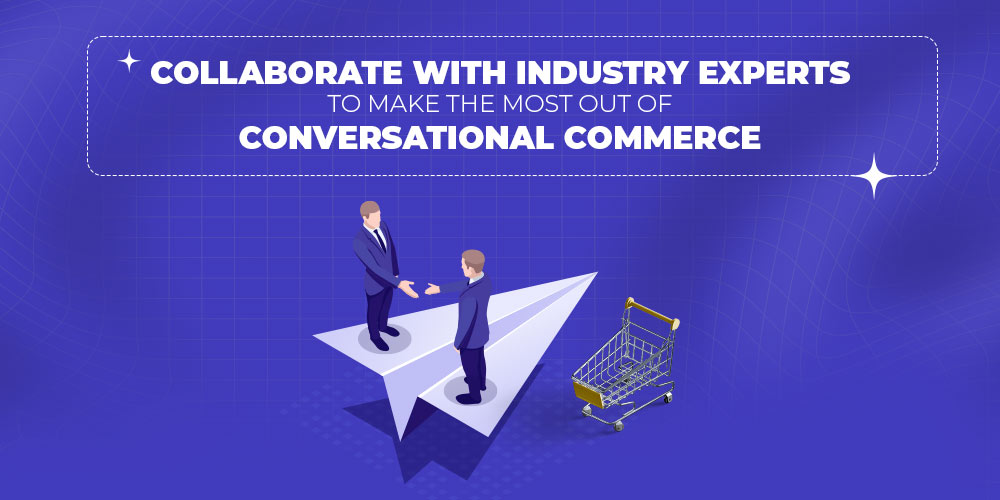 Blending with this eCommerce trend is difficult to decode because you need to segment your audience carefully. You will prepare personalized campaigns based on segmenting and how much you understand your customers.
You can get in touch with CedCommerce and hire Shopify store experts to work on your business's segmentation, targeting, and positioning. Our team will help you to properly install third-party apps from Shopify's app store without hampering your store's speed.
Yes! When you install third-party apps in your Shopify store, it slows down your store's speed. However, this can be solved working on the JavaScript – which is where our team of Shopify store expert comes into play.
Trend 03: Customers are More Price Sensitive –
In 2021 when the global pandemic hit the world, it made shoppers conscious about where they wee purchasing from. A lot of online shopping happened last year, making eCommerce a part of our daily lives.
In 2022, soon after, when offline retail started to gain momentum, a global recession came, followed by warfare between Russia & Ukraine. The recent events triggered another eCommerce trend: consumers arenow more price sensitiveand look out for value-driven shopping carts, while impulsive shopping has slowed down.
Let's hope that this trend quickly fades away (because nobody like to live in a world feared by a global recession and warfare). Everyone wants to shop impulsively, at times!
Even if the world unites together, there is very little that can be done to cool down recession time. It's cyclical – it will come, and go. But how to make the most out of it during this time? This is why we have our team of Shopify store experts waiting for you to hire them.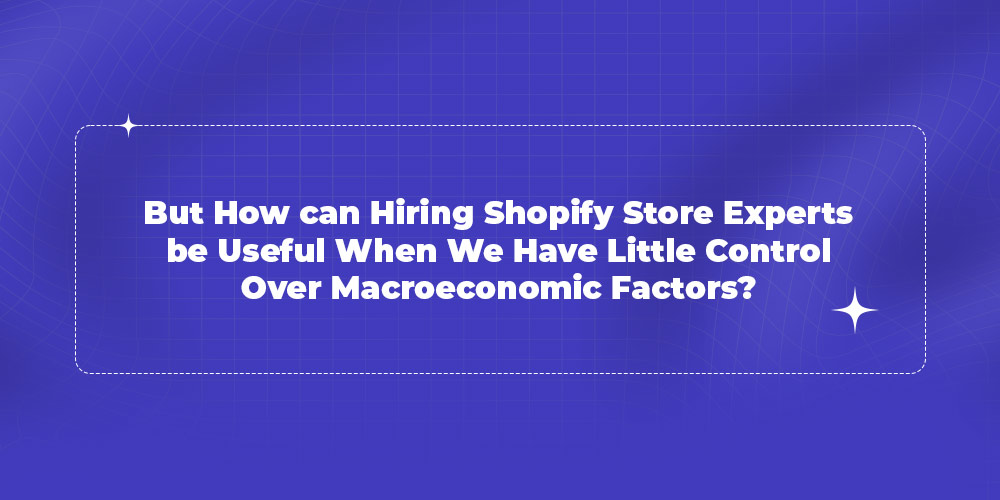 People are indeed price-sensitive, but it is also true that people won't stop shopping online. Finding the point where you and your customers vibe together is all you need to do. Hire Shopify store experts who will introduce new ways of selling your products that hook visitors.
Through product bundling, upselling, and cross-selling, you can master this eCommerce trend and add more value to every order. When you hire Shopify store experts, they will ensure those product suggestions hat appear are based on visitors journeys or related to previously purchased products. It is all about using advanced filters and tags to make your store's front-end kickass, professional, and value-driven.

Trend 04: Hybrid Omnichannel –
A 2017 Harvard Business study highlighted that businesses need to mix digital commerce with its offline retail to blend with changing shopping habits, trends, and challenges. Another survey found that 35% (of 1000 online shoppers) prefer to shop from online marketplaces.
It's great that you have a storefront. But if you are not considering selling on online marketplaces, and collaborating with small and medium offline retailers, then think about it.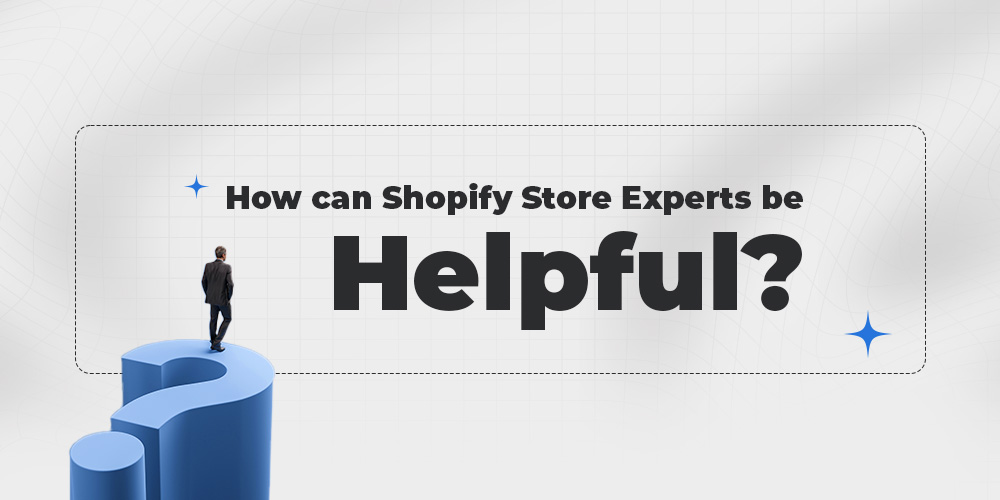 A freelance developer might be unable to do that, but hiring Shopify store experts can. Collaborating with our developers, performance marketers, sales consultants, and designers open up new opportunities to help you understand your business through the eyes of industry experts. This is how you can blend this eCommerce trend with your Shopify store and go big in 2023.
Why should you stay at the backfoot if holiday shopping starts early? Make a 2-month timeline to optimize your storefront, layout, design, content, and visual elements, and collaborate with manufacturers to strengthen your product portfolio.

Trend 05: Holiday Shopping Begins Early –
This study dates back to 2011 when NRF & Prosper Insights found that 51% of their respondents said they shop for festivals early (by November). The share of early shoppers has only increased with time. The percentage skyrocketed to 61% in 2021.
Big retailers like Walmart, Amazon, and Macy's expect customers to start their holiday shopping in October. As you are reading this blog, people are shopping for holidays!
If holiday shopping starts early on then why should you stay in the backfoot? Make at least a 2 month timeline to optimize your storefront, layout, design, content, and visual elements as well as collaborate with manufacturers to strengthen your product portfolio.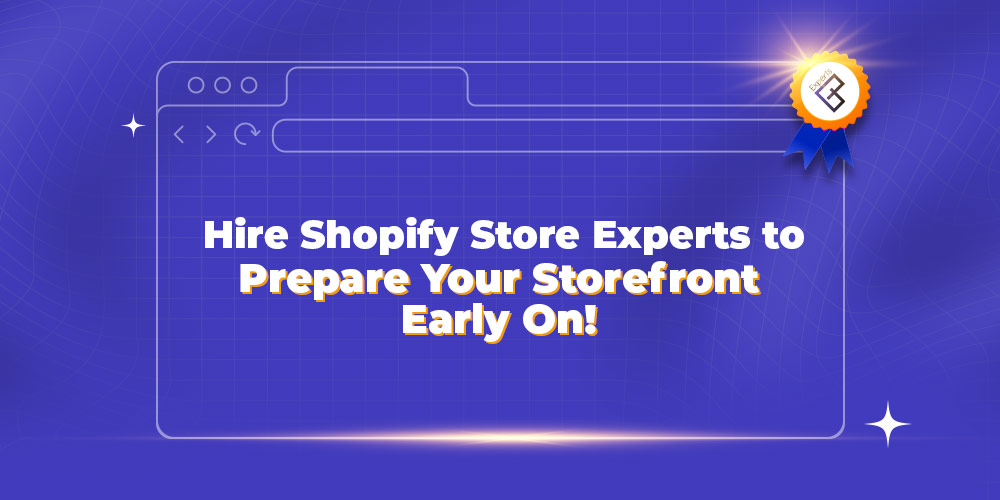 Running a storefront might be one person's job but scaling and optimizing is not. While you plan out the timeline to improve your Shopify store, there will be certain doable things at your end, and certain things will require someone's help. If you do everything independently, you might be late to participate in inculcating these eCommerce trends.
For example, you might do excellent keyword research. But your digital campaigns are as good as nothing if you're not well-versed with Google ads. Similarly, you might be a great designer, but you need a coder and a tester to test your store's speed, responsiveness, and functionality to attain speed and conversion rate. You can hire our Shopify store experts to get all technical things done before the cyber weekend arrives.

Trend 06: Shoppers Want Human Touch –
Let's be honest. We are not living in an era where shoppers will come and shop independently. If businesses want to retain customers and attract new visitors, they need to think outside the box and take an unconventional approach. This unconventional approach is the kind of eCommerce trend that will mushroom in the coming years.Nike by You –is just one of the many examples of taking digital campaigns to a new level.
The above campaigns are lifestyle-oriented examples of how brands are moving to capitalize on the growing demand for personalized, unique products that reflect society's personality or individual's sense of style.
If you can provide a human touch to your customers then you get to enjoy dual benefits. You can generate ROI as well as strengthen your brand recall and reputation. This trend can only set your brand apart from your competitors if you can hone it like a pro.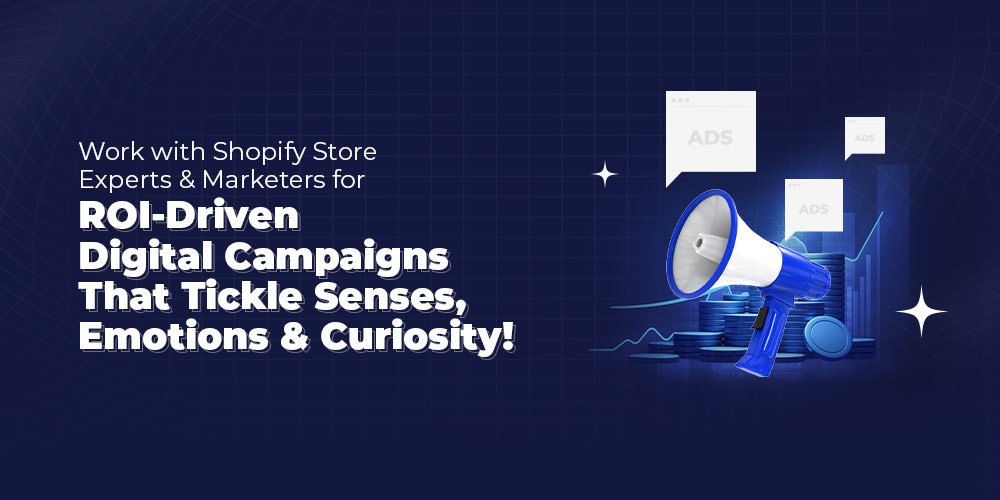 You can hire Shopify store experts and marketers who will assist you in drawing a clear picture of your target audience. Once you have those insights, you can run Google ads based on segmentation. From researching to optimizing and scaling campaigns, our Shopify store experts and marketers will be by your side.
Trend 07: Social Commerce –
Social commerce is a broader term that means selling products online through social media. It all started with uploading product videos and images while shoppers used to drop comments or inbox the profile followed by a transaction (which took place elsewhere).
But the times have changed, and this eCommerce trend has grown in leaps and bounds by introducing a line of tools and features that makes selling on social media simple, fun, and value-driven. If you have ever tuned in to Lakme or Amazon's live events then you were a part of this trend already.
Let's talk about Metaverse – a one-of-a-kin virtual world where people can interact with other people and do all the activities within this virtual realm. As popular as it may be among people, big brands like Nike, Adidas, Louis Vuitton, Coca-Cola, Disney (and many more) have already opened virtual showrooms to give one of a kind shopping experience to the meta-users.
Getting a space and building a virtual showroom on Metaverse requires a good investment appetite. If you are a small or medium Shopify business owner, we recommend leveraging other social commerce trends first.
Trend 08: Delivery & Payment Scenario Has Completely Changed –
Customers can pay Shopify merchants through cryptocurrencies or in zero-interest installments. But if we flip the pages of history then we will find that the first eCommerce transaction took a lot of time and effort to get recorded.
The first successful online transaction occurred in 1994 when Dan Kohn sold a Sting CD to his friend who paid $12.48 (plus shipping). His friend used data encryption software to send his credit card number securely.
It has been 28 years since then and today customers have more than 4 options to pay and receive their parcels. Buy Now Pay Later (BNPL), Buy Online Pickup in Store (BOPIS), Contactless shopping, Buy Online Return in Store (BORIS).
How customers pay online and receive their parcels is not just one of th process. Rather, it has become a trend for merchants to include all the famous options. Otherwise, it won't take long for visitors to switch to other retailers with convenient shipping and payment options.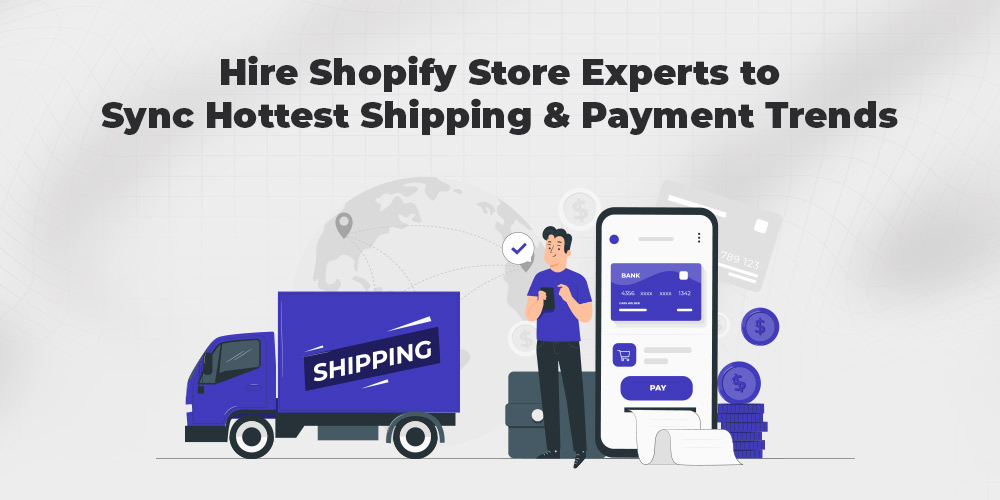 When you hire Shopify store experts, they duly understand your business and while working on your storefront, they ensure to vibe your store with this eCommerce rend. Depending on your customer's preferences, you can select a variety of third-party payment providers and get them installed in your storefront. You can work closely with our team of experts to ensure that all your preferred payment options are well in place.
Trend 09: Think Beyond Single Selling Model –
This eCommerce trend reminds you to include hybrid omnichannel and social commerce trends in your retail strategy. Even if you decide to sell exclusively online, there are multiple ways to do that. The catch here is that you are limiting your growth potential if you only rely on your Shopify storefront.
Your standalone Shopify store might be great but 2023 and the coming time is all about maintaining a sustainable and omnipresent brand.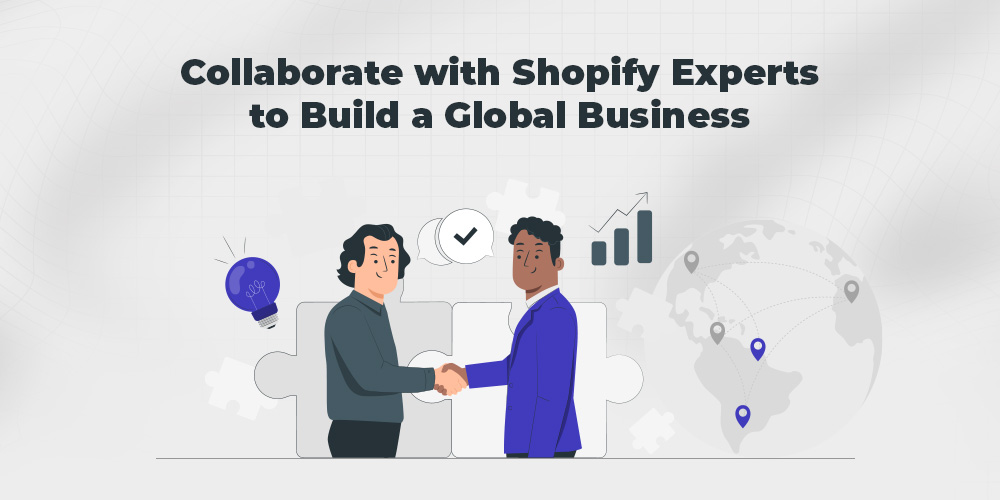 Just like running personalized campaigns have dual benefits, hiring Shopify store experts too, has dual benefits. They will build, optimize, and speed-up your storefront, and at the same time, they will suggest to you how to penetrate other regions, online marketplaces and cater to a larger set of customers.
Are You Ready to Put Your Shopify Store on Steroids by Hiring Shopify Store Experts?
Every year, the world witnesses a series of ups and downs, the good and the bad. But still, life goes on. Even in retailing and business, throughout the year there will be challenges, obstacles, untapped opportunities, and trends like above to keep an eye on. But neither transactions nor growth will stop.
To make your business and Shopify store unstoppable, you can hire our team of Shopify store experts to build a successful business with Shopify.
Conclusion –
So these were 9 eCommerce trends that you need to track while moving forward to 2023. If you were to take our opinion, then you need to include all of these trends in your business at once. As and when you grow and scale, you can consult our team of Shopify store experts and inculcate these trends that will help you escalate your ROI, and brand recall value.