5 Emerging Technologies Poised To Revolutionize eCommerce
Running short of time? Get PDF of the blog in your mail.

Play Now
In 1972, a few students of MIT bought some reefer from their counterparts at Stanford via the Arpanet, a crude predecessor of the Internet. The said transaction, though illicit, is considered by many as the first successful eCommerce business deal.
Today, the eCommerce industry is a booming business sector that is worth trillions of dollars.
Leaps and bounds in business technology have contributed to the unstoppable surge and nearly global adoption of eCommerce. The emergence of eCommerce software and the proliferation of smartphones are just a couple of technological innovations that contributed to its growth.
The future looks bright for the eCommerce industry, especially with the following emerging technologies that are expected to further drive its seemingly relentless growth.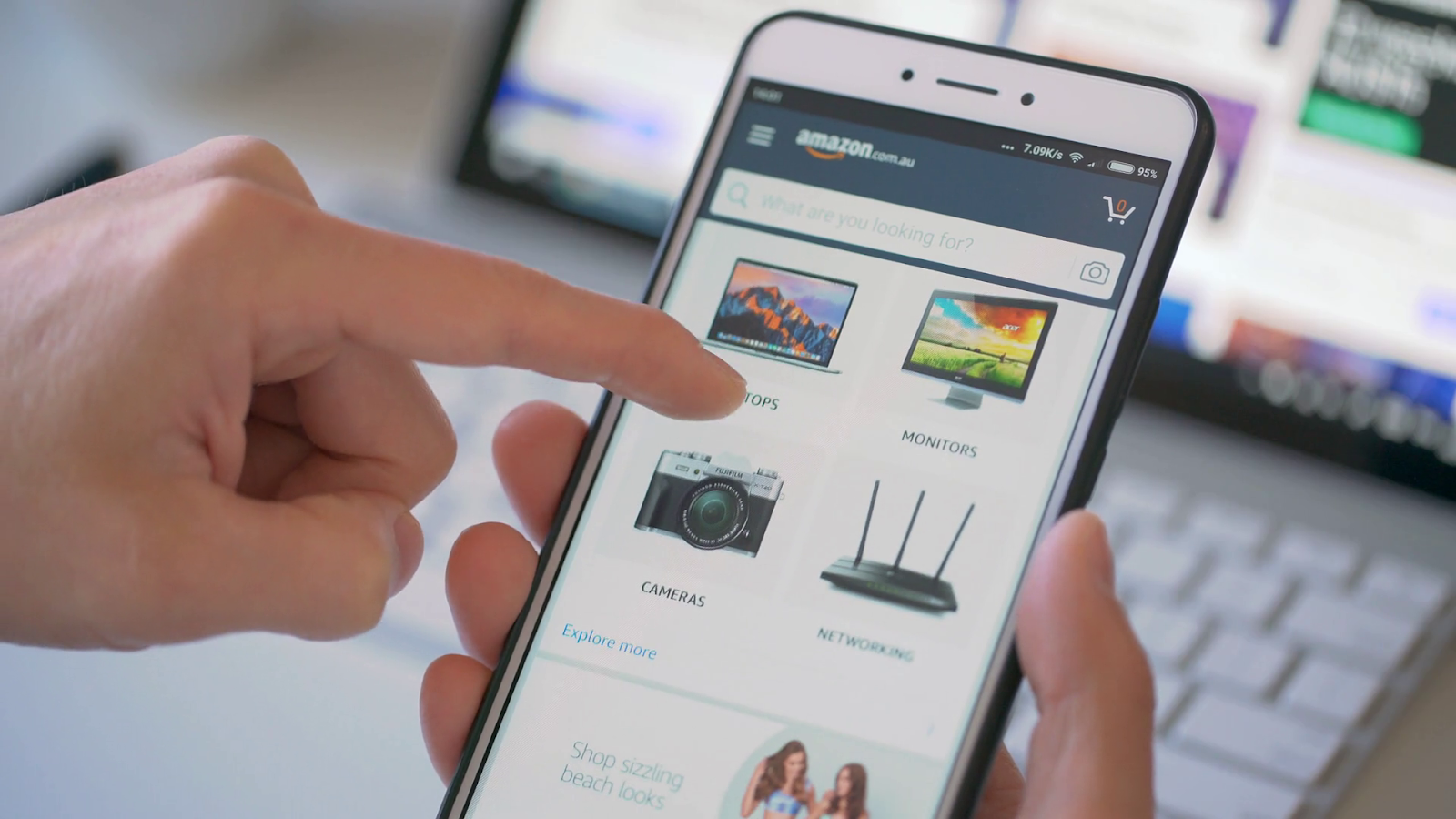 Embrace Blockchain
Blockchain technology was designed primarily for bitcoin transactions (Bitcoin, Ethereum, Litecoin, etc.) and other cryptocurrency-related purposes, specifically as a public transaction ledger. But its capabilities and usefulness have found an extension in the eCommerce industry.
Blockchain technology is a wonderful innovation that enables users to enter time-stamped transactions into an immutable digital ledger that is part of a vast digital network managed by clusters of computers. There is no central authority. The said ledger is digitally shared, enabling everyone with access to see all the information within while being unable to alter the details.
In an eCommerce setting, blockchain technology is used primarily for enhanced product traceability. In fact, there are growing eCommerce integrations built to leverage each store's capabilities.
Other possible uses of blockchain technology in eCommerce include chargeback fraud protection and prevention, simplified and accelerated card payments, and the decentralization of border trade among many others.
Deploy Chatbots
Most business solutions now include chatbots as part of its e-commerce software applications. Intelligent AI-powered chatbots are slowly becoming prevalent in the eCommerce landscape, taking over chats and customer requests on simple product queries and issues that are easy to resolve.
As advances in artificial intelligence and natural language processing technology continue, chatbots become smarter and more capable in handling even complex customer interactions. They engage customers in seamless live chat and can provide customer service 24/7.
Chatbots are usually deployed on a business website, either to engage visitors to influence and enhance their shopping experience or to answer questions about products and services. Chatbots are also used to handle incoming calls for customer support, resolving simple problems while re-routing complicated issues to qualified human agents.
Eighty per cent of global brands have plans to incorporate chatbots into their business operations, according to a 2018 customer experience survey by Oracle. By using chatbots, customer interactions are accelerated and streamlined. Businesses are able to resolve more calls than ever while achieving significant financial gains.
As chatbots are deployed to resolve simple concerns and answer basic questions, companies save on manpower, resources, and time. All these can be channelled to other pressing priorities, thus increasing overall efficiency and productivity.
Personalize Shopping Experience with AI
Artificial Intelligence can also be utilized to create a personalized shopping experience for your buyers. Whenever someone visits your online store, AI bot looks into your customer's profile and information, looking quickly and furiously deep into the data to find relevant insights that can help shape his or her shopping journey.
The AI checks for previous transactions, browsing history, website interactions, and location to determine which of your products are relevant. It then creates and delivers product suggestions via widgets, pop-ups, and embedded ads. All these are done in seconds, ensuring that your visitors are immediately provided a personalized experience from the time they set foot in your website or eCommerce store.
Payments are part of the shopping experience and thus it is important to improve payment processing as well. While a few may complain about how software ate the point of sale and paying for purchases is becoming more complicated, the truth is eCommerce payment methods are generally smooth and seamless.
Shop with VR
The future of eCommerce definitely includes virtual reality (VR), augmented reality (AR),  and immersive technology. While the POS system is the heart of your company and is the platform that unifies your eCommerce enterprise, you should also give VR a look.
While many consider VR-based marketing and selling as futuristic and more of a novelty than a necessity, business and technology experts agree that VR for business use is going to take off in the near future.
In fact, a few companies are now offering VR product demonstration and VR shopping to further enhance the shopping experience of their customers. Digital retail kiosks by Amazon and immersive digital driving by Toyota are some of the most notable cases of VR use in eCommerce.
Shopping by virtual reality may not be a popular notion today but seeing how eCommerce and virtual reality are closely intertwined, it is certainly not a fad. It is the future of online shopping and retail. With just a few tweaks and improvements, VR will be a staple tool for many eCommerce businesses in the future.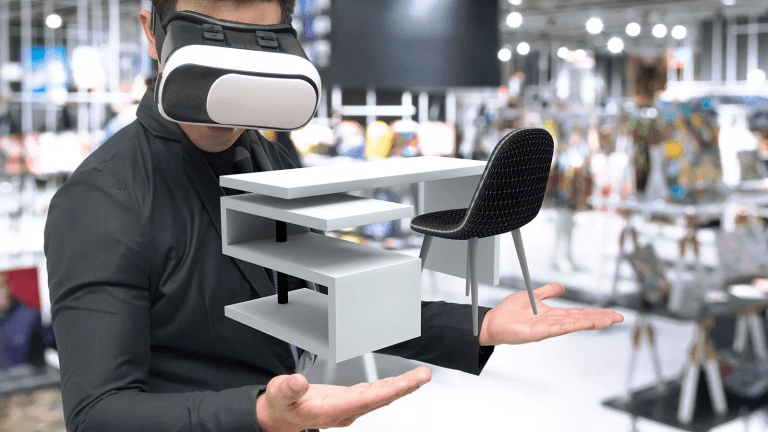 Invest in the Internet of Things (IoT)
The Internet of Things (IoT) has allowed devices to communicate with each other, from sharing information to relaying commands to providing coordinates for tracking. Devices can be simple and complex, large and small.
For instance, an IoT-enabled car can be configured to start automatically once it detects the owner within a preset proximity range. An unlocked smart home will automatically engage the locks and activate its security system when it senses no one is in the house after a while. A modern air conditioning system automatically adjusts its thermostat based on the temperature of the room or even the entire house.
When used for eCommerce, IoT is a magic pill.
IoT helps improve inventory management. RFIDs and sensors allow users to closely monitor their items in real-time. Warehouse managers will find it convenient how they can keep their stocks moving to provide space for incoming items. IoT eliminates instances of under and overstocking. Coordinating with customers is also a breeze as IoT helps sellers provide customers with the exact location and real-time status of their packages.
From monitoring inventory to improving warehouse performance to tracking shipments, there is just no understating how massive the potential of IoT and its impact on eCommerce is.
Advancements in eCommerce
Looking back to the first eCommerce transaction in 1972, nobody could have predicted the sheer size and value of today's eCommerce industry. It has come a long way from reefer deal between university students. Over four decades and a number of technological advances and a few innovative eCommerce ideas later, the eCommerce industry has become a major component in today's global economy.
The industry's value was pegged at over $2.3 trillion back in 2017. According to an eCommerce forecast by Statista from 2014 to 2021, the eCommerce market will be worth almost $5 trillion by the end of the projected period. The emerging technologies mentioned above plus the existing technologies utilized by today's companies (predictive analytics, demand-driven forecasting, and AI-powered marketing)  will certainly realize or even exceed that prediction.