WooCommerce merchants can now sell on Zalando with CedCommerce
Running short of time? Get PDF of the blog in your mail.

Play Now
With CedCommerce Integrations, WooCommerce merchants can now sell on the Zalando marketplace, thereby expanding their business in the European region. Selling on Zalando can help you achieve your desired goal of bringing your stores into the limelight and attracting a vast customer range.
Zalando is the most prominent fashion platform from Germany and is renowned as the most significant success in the European eCommerce industry. Established in 2008, the company has grown profoundly and now supplies various product categories of apparel, including footwear, fashion accessories, sportswear, clothing, and beauty products to customers across 17 European countries.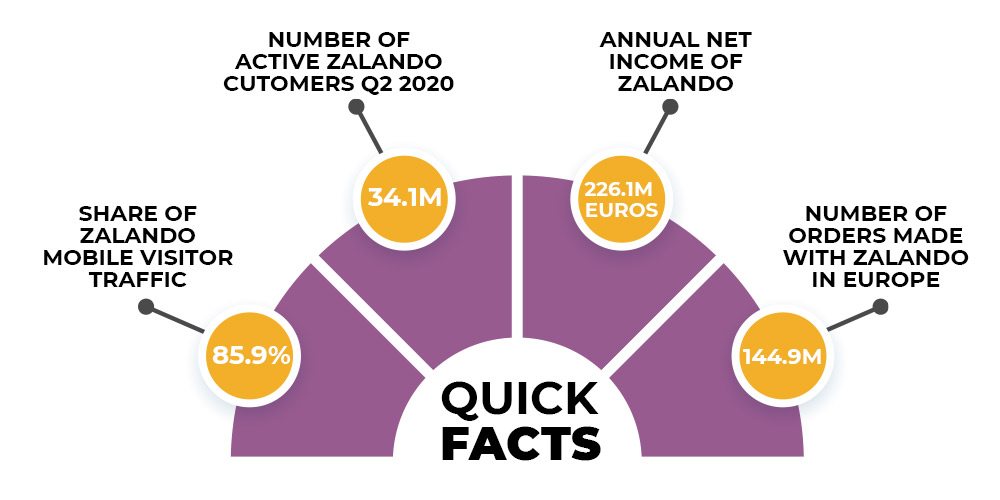 However, the marketplace has expected growth of GMV by 27-32%, which is EUR 13.6 to 14.1 billion in the year 2021.
Let us have a look at the prerequisites to become a seller on Zalando?
Checklist – How to become a seller on Zalando?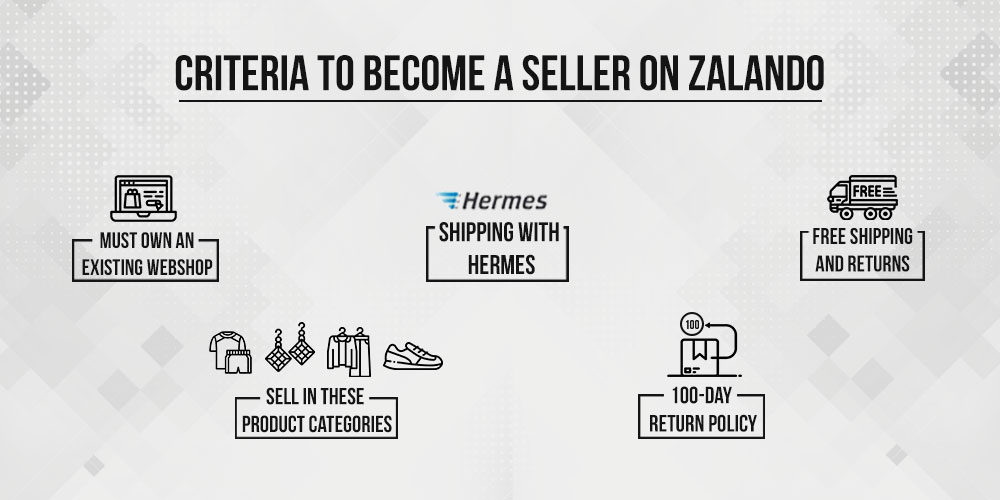 It would be best if you meet the following criteria to become a seller on Zalando-
Firstly, you must own an existing webshop.
Secondly, sell items from the following product categories- clothing, shoes, fashion accessories, and sportswear.
Then, you must meet Zalando's service requirements, including free shipping and returns, incorporating a 100-day return policy, and shipping with Hermes.
Advantages of Selling on Zalando
It offers its sellers to expand their base in Europe and customer-oriented services.
Zalando is present in 17 countries of Europe, which exposes you to a vast range of audiences.
Since the marketplace is experiencing an upsurge in European nations, the customer base is increasing massively.
Zalando experts can assist with the registration and guide you with what you can sell to make more profits.
Thus the app helps you integrate your WooCommerce stores with the marketplace and assist you in selling effectively. You can sell without getting overburdened with the tedious task of managing your products, inventory and keeping track of orders all at once.
Automating your stores with Zalando Integration for WooCommerce will ease the selling process and impart a smooth shopping experience for your customers.
Characteristics of Zalando Integration for WooCommerce
Profile-based product upload
Increase your product visibility and allow your shoppers to search for products by uploading products with proper categories and attributes. So, experience automated product upload on the Zalando marketplace.
Outline Mapping
This feature ensures that products on Zalando comply with all the categories and attributes perfectly depicted between your store and the marketplace.
Bulk Upload System
The integration also allows you to upload your WooCommerce listings in bulk to the marketplace in a single click.
Creation of WooCommerce orders
The newly placed orders on the marketplace get automatically created in the WooCommerce stores with all the details on Zalando.
Markup Price
This feature, therefore, allows you to increase your WooCommerce price while uploading products on Zalando.
Shipment Automation
The plugin allows merchants to enter the shipping carrier, shipping method, and tracking number to send the shipment. 
Thus the plugin helps sellers to experience a smooth selling process and reduces their workload by automating their stores. Automate your WooCommerce store to the marketplace to gain more visibility and reachability for your business.
Wrapping Up
Take your business to reach heights and improve your revenue growth by connecting your stores to the Zalando marketplace. The automated features of the plugin help in the effortless and effective selling process.