What's on the buyers' minds for eBay Halloween Sale 2020?
Running short of time? Get PDF of the blog in your mail.

Play Now
It's all spooky with the Halloween nearing. Everything from the costumes to accessories to decor is ready for the eBay Halloween Sale. Trends show a hike in the sale of eBay Halloween items each year. This year, eBay Halloween decorations are a hot category, followed by eBay's scary Halloween costumes and Halloween accessories on eBay. So what's the opportunity for eBay sellers in this? And how will it be affected by the COVID-19 pandemic? Let's move further and quickly discuss both the latest trends and expected best sellers for this year.
The eBay Halloween sale trends for 2020
With the festive season nearing, buyers have already made choices. According to the latest released eBay data, there is a massive hike in pre-festive shopping across the marketplace. As we all have been witnessing a slowdown due to the ongoing coronavirus situation, e-commerce is expected to boom. Especially considering the upcoming festive season and the prevalent social distancing guidelines, e-commerce has the upper hand.
Sweets, costumes, magazines and books, and games, all needed to keep people engaged inside their homes, are selling hot.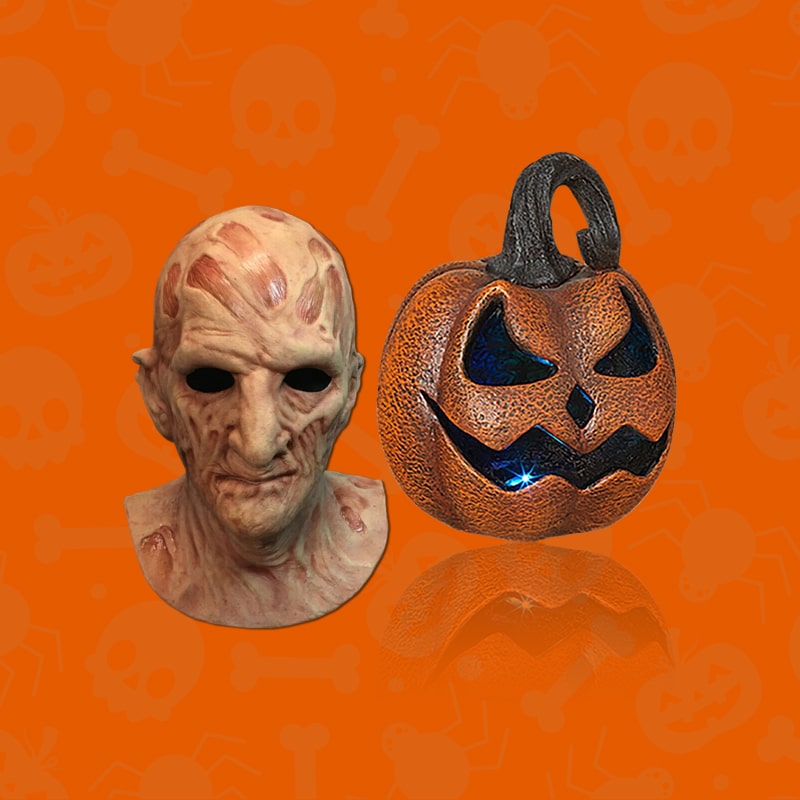 Courtesy: eBay
Let's get into the details and discuss how the eBay Halloween sale can benefit sellers and which items will perform better on the marketplace. We will also tell you at last, how you can easily sell to a wider audience and automate selling, while you yourself will just pay attention to the quality of your products and services. How you can sell on eBay with the help of third party integration services providers.
eBay Halloween Decorations
Halloweens wouldn't be fun without some scary decor. Scary Halloween decorations for sale on eBay are in the trend of 2020. Whether it is outdoor Halloween decorations or indoor, buyers on eBay are all set to make their homes look the scariest this year, it seems. So what are the best sellers at present?
1. Window Projectors
What could be better than showing vampires and ghosts on your window? Or maybe blood drops dripping down the window panes? It sounds like a perfect set of concepts to bring the chill down the spines. This year, people want to celebrate the festive season's spirit from the comfort of their homes. And window projectors seem a handy idea. eBay has witnessed a 131% hike in window projectors' searches for the eBay Halloween sale 2020.
2. Balloons
How about being spooked by a flying ghost? Or maybe a wicked flying sorceress sitting on her broom? The ballons can do that for you and are popular among the ebay Halloween items for 2020. Searches for Halloween theme balloons are up by 1516% for the eBay Halloween decorations this year.
3. Decorative Skeletons
Think about going numb in the middle of the night to a laughing skeleton. Yes, skeletons with spooky coloured LED lights and speakers are popular for the ebay Halloween sale 2020. Also, these have sold well in the previous years.
4. Party Supplies
Halloween theme-based party supplies like serving bowls, dishes and glasses have sold well in the previous years. This year, we are quite unsure how this category will perform for the eBay Halloween sale 2020.
5. Greetings
Everyone wants to wish their friends. But the safety directives are not allowing so. People cannot hold large gatherings. Since most people want to stay safe and not go out, greeting cards are expected to sell better for the eBay Halloween sale this year.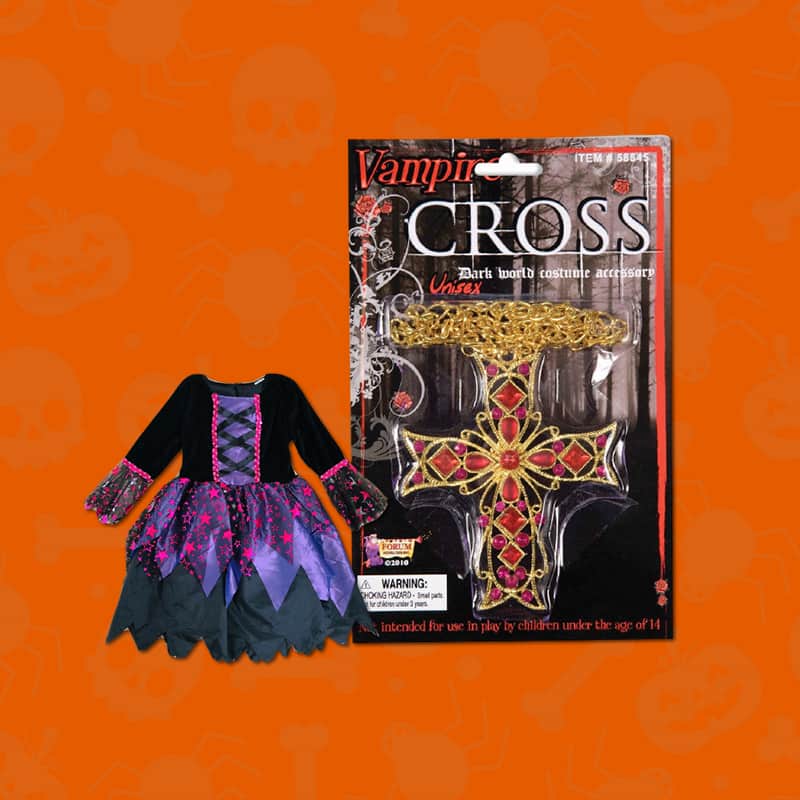 eBay scary Halloween costumes and makeup
Costumes that look scary and just the right amount of makeup. You are done with a perfect Halloweens look. So what are the popular eBay Halloween items in this category?
1. Costumes
Costumes have always been a popular choice in the eBay Halloween sale trends. That is the essential thing to plan selling among the eBay Halloween products. Popular characters from horror movies and TV series rule the eBay's scary Halloween costumes and makeup trends each year.
Cinema has made an impact this year for the costumes and masks among folks. Men are finding Jim Carrey's mask, and the women are finding Harley Quinn Masks. Whereas t-rex costumes are popular for children. These are the typical choices among the top 20 costume searches.
2. Makeup
Makeup sells no less. It is important to complete the spooky look. Everyone needs the perfect makeup to complete their Halloween look. The cosmetics for Halloween are generally inexpensive, so this is expected to sell more.
That's not it. How can we forget the festive food? Apart from the decor, costumes, and makeup, food is a popular category.
Food is popular for the eBay Halloween Sale 2020
No festive season is complete without food. And how can we forget that this year it is much more needed. But why? Since most people would want to celebrate the festive season from the safe zone of their homes, munching on food and gulping down juices is a must. This will keep them engaged. So what's popular in this category?
1. Pumpkin Spice
Most people will stay at home this year. So how will they get those coffee shop style juices? The fun wouldn't complete without those spicy pumpkin juices and drinks. Searches for pumpkin spice have soared up by some 81% for the eBay Halloween sale 2020.
2. Halloween Candy
Can you imagine a trick-or-treat without those scary shaped candies? No. Candies are a must-have in the Halloween items. Both small and bulk packs of Halloween candies are famous for the eBay Halloween sale 2020.
3. Sweets
It is quite a confusing situation. You know you shouldn't go out but sending across good wishes to your friends and relatives is also essential. And wishes are incomplete without some savoury sweets. Therefore, eBay has witnessed a whopping 392% hike in the sale of sweets among the eBay Halloween items.
4. Halloween Baskets
The taste lies in sending spooky candies in spooky bags and baskets, not in those standard boxes. Candy baskets and bags are also popular among the eBay Halloween products.
Now that we are done with the decor, costumes, makeup, and food, what's left out for the eBay Halloween sale 2020? Books, Magazines, and antiques, like always.
Books and magazines are also popular in the eBay Halloween sale 2020
To add a little more to the effect, books are a must. Spooky comics for children and magazines and books for adults must be in the eBay Halloween items list. After all, what else would you do before you fall off to sleep to watch some chilling demons and witches?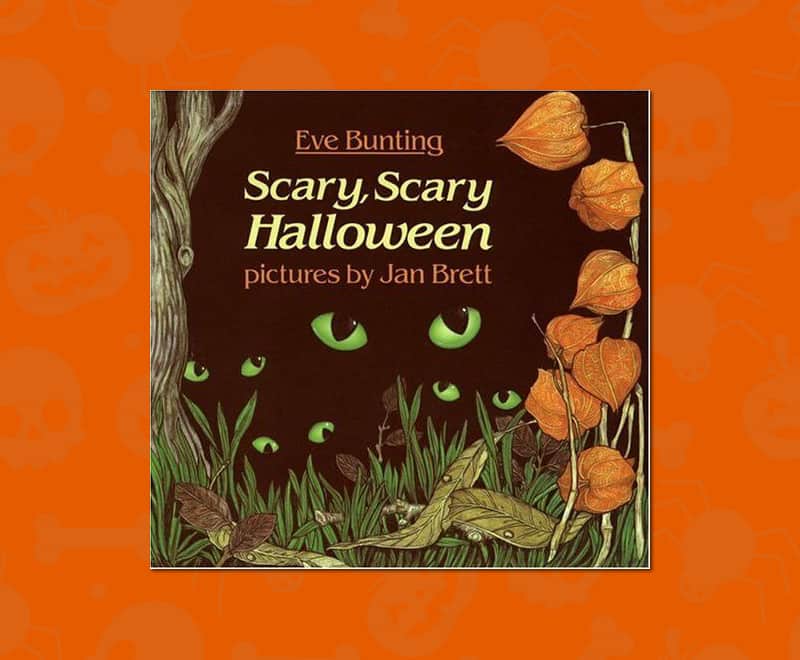 Not just Halloween theme, books from several categories sell well for the festive season. Sellers can choose books that can give some good leisure time reading.
Apart from all these popular searches and best seller categories, antiques always sell well for the eBay Halloween sales. Sellers can opt for some antique jewellery or furniture. Youngsters love vintage goods and will buy some for the festive season.
Final Thoughts for the eBay Halloween sale 2020
Keeping in mind the present time COVID-19 pandemic situation, sellers should focus on products that people can use indoors. The above described popular searches and previous years trends suggest something similar. People are searching for items that can help them enjoy the festive season while staying safe indoors.
If you plan to sell on eBay and need guidance for the same, contact us (Skype and Whatsapp). You can sell on eBay through Bigcommerce, WooCommerce, Prestashop, Opencart, Magento, and Magento 2, and ease and automate selling. Or find us on the Shopify app store.