What to expect from the 10.10 Shopping Festival?
Running short of time? Get PDF of the blog in your mail.

Play Now
10.10 is another flash sale bridging the space between Super Shopping Day (9.9) and Single Day (11.11). Singapore celebrates the 10.10 sale as the Perfect 10 sale. Despite its arrival just one month after 9.9, consumer demands remain high as ever.
Record-breaking trends of Super Shopping Day(9.9) in shopping festival 2020
Shopee invited GFRIEND (K-pop girl band) to celebrate the much-awaited TV Show 9.9 Super Shopping Day.
Exciting games, comedy skits, performances by celebrities kept a vast audience engaged.
Live Streaming of Lazada 9.9 Countdown Concert on Lazada app filled with voucher giveaways, a romantic-comedy (Laz-Serye) short released every hour.
Lazada hired Ain Edruce (well-known TV personality) to act as Chief Discount Officer. She participated in the live stream called Lazada Chief Discount Officer Show with amazing deals on smartphones and other tech gadgets.
It offered discounts that won the hearts of the people.
12 million products sold in the first hour of 9.9 super shopping day 2020 confirm that this year's Super Shopping Day was a blockbuster.
However, with 9.9 shopping festival being such a hit, the countdown for 10.10 begins with much more expectations in Southeast Asia.
Here are some stats to show that e-commerce in Southeast Asia has experienced a hike during the pandemic situation.
According to an article by ASIA NIKKEI, Criteo, digital advertising solutions provider, revealed that market research indicated that more than 50% of consumers would like to shop online compared to just 17% who said they would soon make digital purchases.
Southeast Asia witnessed significant growth in Shopees' graph with its gross sales and merchandise value, which has now reached $6.2 billion.
Google expects the number of online transactions to reach $300 billion by 2025.
Digital payments to seize a market of more than $1 trillion by the year 2025.
Southeast Asia, a region with immense opportunities to take your business online!
Bit of Q3 and the entire Q4 of the year in Southeast Asia celebrate huge shopping festivals like 9.9, 10.10, 11.11, 12.12, and many more. Therefore it is considered the golden period for the top Southeast Asia eCommerce platforms.
In the previous years, with increased cashback and exclusive deals on merchants like Shopee, Lazada, Qoo10, and Prestomall, there was a 200% increase in traffic on October 10.
As a result, the increase in the number of internet users in Southeast Asia created a vastly untapped market potential.
According to the Bain & Company Singapore report, SEAs' digital consumers have grown from 90 million in 2015 to over 250 million by 2018. Another 60 million to become e-commerce consumers by 2025.
Popular product categories for Malaysian Ecommerce included electronics and media, men and women's fashion, food, and personal care, while the notable mentions are Mom & Baby, Kids & Toys.
The average spends per digital consumer to be around US$390 by 2025, says Bain study.
Malaysia's e-commerce economy to rise by 20.8% in 2020.
This festive season avail flat 15% off on marketplace integrations.
Marketplaces to sell on!
The eCommerce in the Southeast Asian region is dominated by the three big names – Shopee, Lazada, Tokopedia, and many more!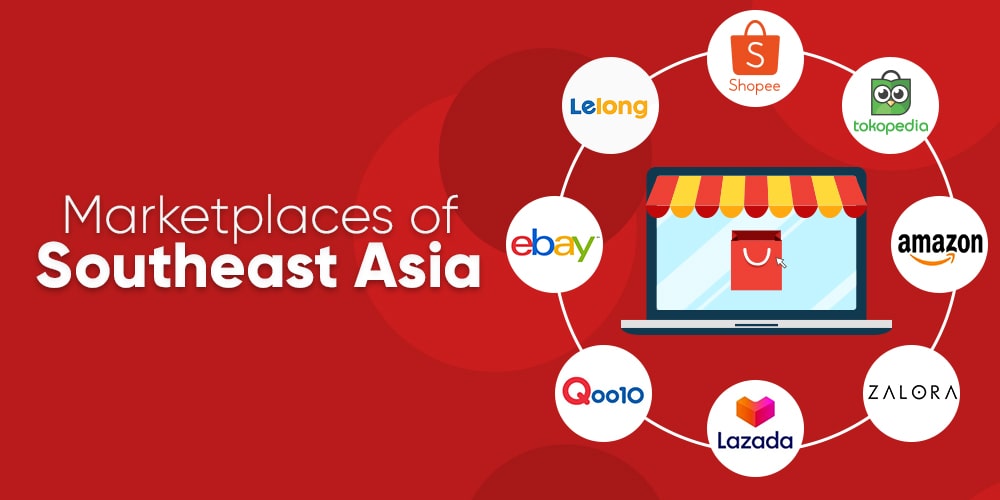 Shopee
Shopee 10.10 brand festival begins from September 21 and continues till October 10. The lookouts for this year include-
Daily midnight flash sale
Daily 25% cashback during the shopping festival
Million $ Discounts
Cashback flash vouchers for products with cashback tag
Super Mart Sale with over 50 top household brands going at up to 70% off.
Teaming up with KFC for a series of promotions. Also giving a chance of winning up to $50k worth of KFC vouchers.
Redeem your shopee coins by joining Shopee Coin Carnival.
It offered products at deep discounts and lowest price guarantee.
With Shopee games, you can win grand prizes worth $3k.
Shopee made a new record with Shopee Live, which increased by 200%, and live streaming hit a new mark of 120 million views in Indonesia between February and April 2020.
Lazada
Lazada MY Cyber sale is one of Malaysia's most prominent online sale festivals.
This years' 10.10 focuses on fashion, beauty, and travel, making it the perfect time to shop and prepare for a year-end getaway.
Lazada offers cashback on its top brands amid shopping festival, and travel-related deals come with additional 10.10 codes and coupons.
It offers buy1 free1 deals, premium dealer deals, and free shipping deals.
This festive season avail flat 15% off on marketplace integrations.
Tokopedia
Tokopedia is considered the largest eCommerce marketplace in the Indonesian region.
Indonesia is the fastest growing economy in the Southeast Asian region, expected to grow to $200 billion by 2025, reported Google and Temasek report.
Tokopedia allows its merchants to open online shops and handles online transactions via its escrow service.
Tokopedia is giving Tokopedia #1 regular promos with cashback up to IDR 150 or IDR 20 thousand discount.
To fulfil the needs of gadgets, sports equipment, and hobbies, you can use Productive Thursdays.
How is Cedcommerce helping?
Well, it seems quite apparent that 10.10 will be a huge blast, just like 9.9 shopping festival.
Opting for manual handling of orders would limit the opportunity to amplify your sales and boost brand awareness.
The process of order management, inventory synchronization, product listing, shipping, pricing, and all those time-consuming tasks during the season sales, becomes hectic.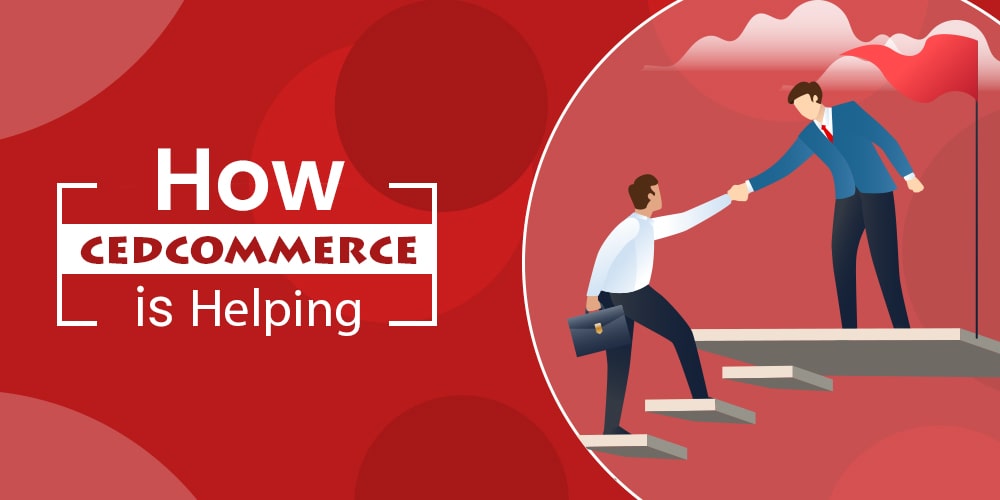 So, automating your store with Cedcommerce marketplace integrations at affordable prices will prove beneficial for your store.
This festive season avail flat 15% off on marketplace integrations.
As it provides the best in industry services, this is the right time to invest wisely with such stunning features of Cedcommerce.
Empower your store with Cedcommerce integration solution means below benefits
It facilitates the bulk upload of products in a single click.
Cedcommerce can help in automating inventory synchronization in real-time.
Smooth order processing.
Competitive pricing can help to boost the conversion rate.
Provides a Personal manager to assist you at every step.
Dedicated 24/7 customer support team to avoid any problem in the selling process.
Therefore, it helps in easing online selling and allows serving your customers better.