The most popular FAQs about Shopee! (Answered)
Running short of time? Get PDF of the blog in your mail.

Play Now
Wondering what can be the most popular FAQs about Shopee?
Let's have a quick look!
Within four years from its launch, Shopee has become one of the most promising marketplaces in Southeast Asia. With more than 80 Million entrepreneurs on Shopee, it has become a vast eCommerce destination where the sellers and buyers meet. There are various reasons that attract sellers to sell on Shopee.
Giving more power to WooCommerce Sellers, CedCommerce enables retailers to outreach their products' in the SEA market.
Don't be left behind! It is the right time to take your business online!
However, selling on Shopee is very easy and it just needs few steps that are to be followed, the Southeast Asian population's increasing flair towards the eCommerce has led to the birth of many queries that the sellers have in their heads.
WooCommerce Shopee Integration is now live on Official WooCommerce
Here are the Most Popular Frequently Asked Questions(FAQs) about Shopee and how to sell on its marketplace.
Bringing you the perfect solution. This 9.9 season sales connect your stores with top marketplaces, i.e., Shopee, lazada, Qoo10, and more, exclusively at 15% off.
This list of will be answering each and every question that might bubble in your head for selling on Shopee-
How can I become a Shopee Preferred Seller

What are Shopee Commission Charges?

Top selling products on Shopee?

What is Shopee free shipping voucher?

How to receive payments on Shopee

What to write in Product Description?

What is Shopee Assistant how to use it?

If you don't find your question here, you can leave us a comment below with your question OR can contact us at support@cedcommerce.com
How do I sell on Shopee?
Selling on Shopee is as easy at it seems. Here are the simple steps to sell on Shopee-
But first, you need to download the Shopee app from Play Store or Apple store and complete your Account registration with Shopee.
Remember, you'll need a phone number to do that.
Check out our bundled TRIO offer for you and fly high on sales on all the prominent eCommerce platforms like Shopee, Lazada, and 11Street!
Now on the Shopee app, follow the simple steps-
Go to 'Me' and then select 'Selling'
From the drop-down, select 'Add New Product'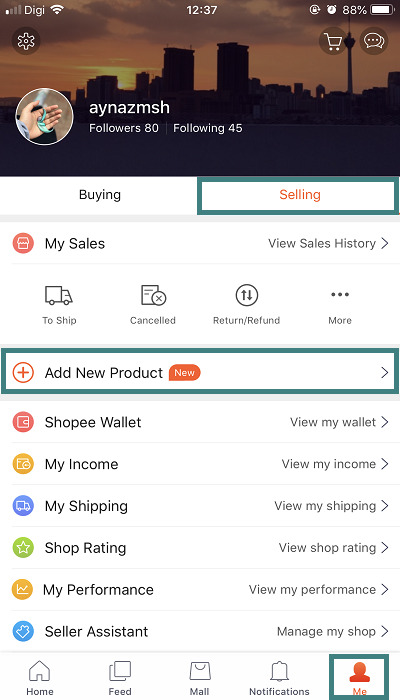 Now, you'll have 3 options to choose from to upload a product. Choose the one that suits you the best.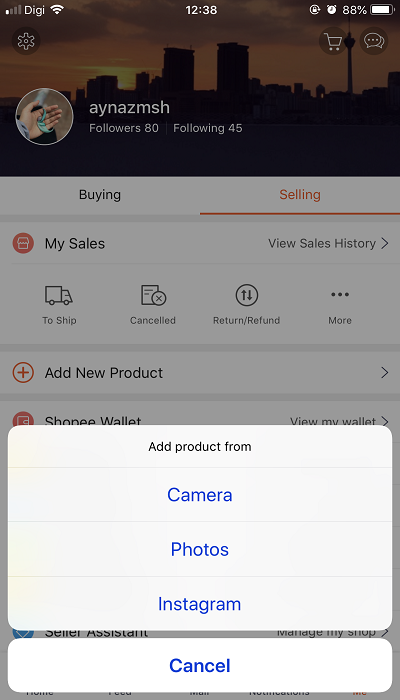 Upload photos. You can easily upload up to 9 photos along with your product. Shopee also has some filters to add effects to your photographs.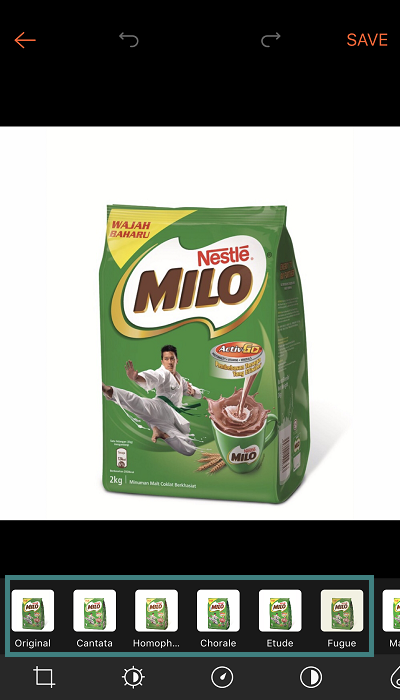 In the next step, fill up your product details like  Category, Price, Stock, Variation, Weight, Shipping Fee and Days to Ship.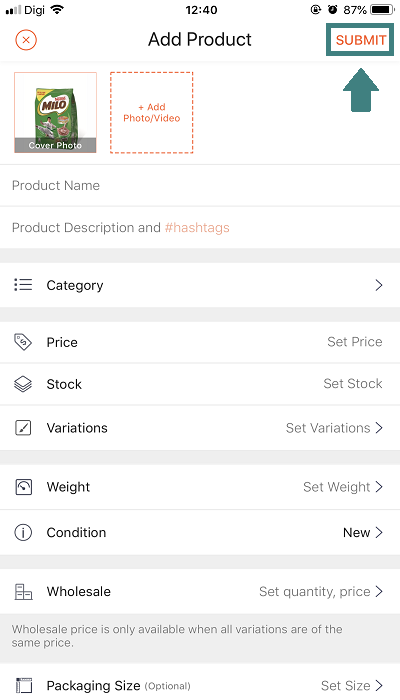 Use relevant hashtags in order to make your product relevant to your audience.

And press 'Publish Product'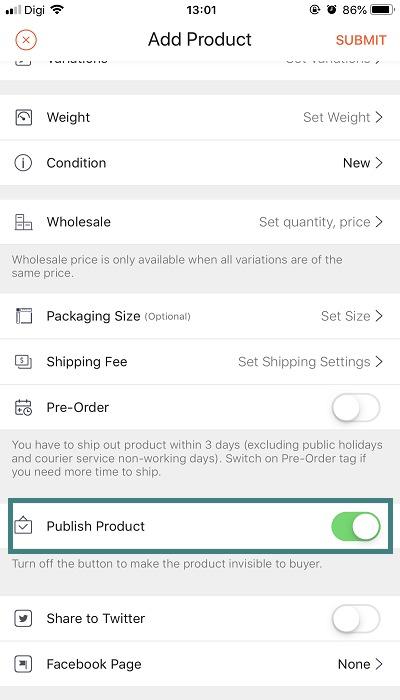 And Bam! You're selling on Shopee!
You can also upload products using the Seller Centre from your desktop.
Let's see how easily you can do that!
Listing your products through Seller Centre requires you to first log in using your credentials i.e phone number/username and the password.
Once you're logged in, it's just a few simple steps!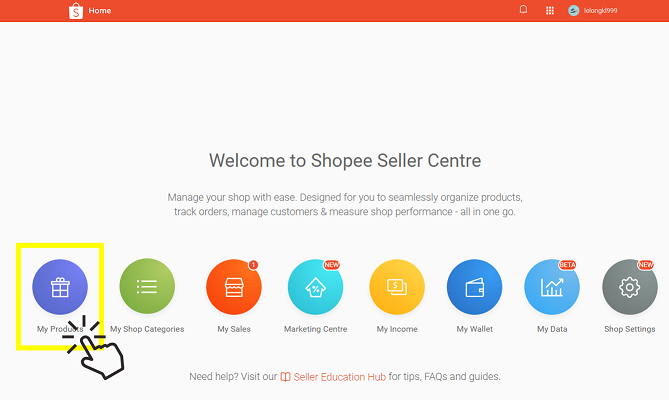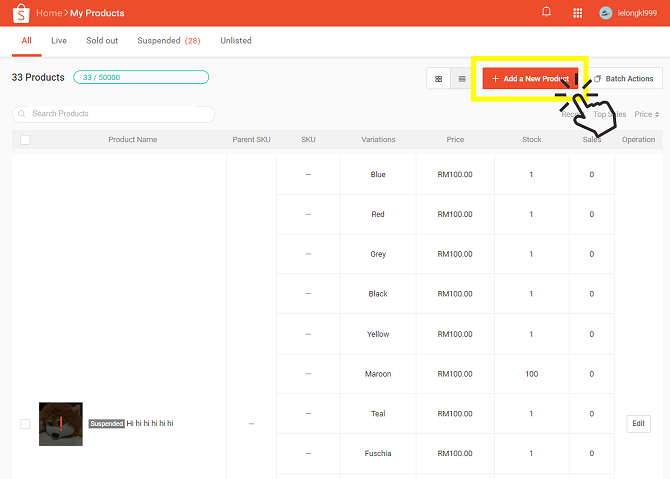 Mention your products name and Shopee will suggest you the most relevant category for it.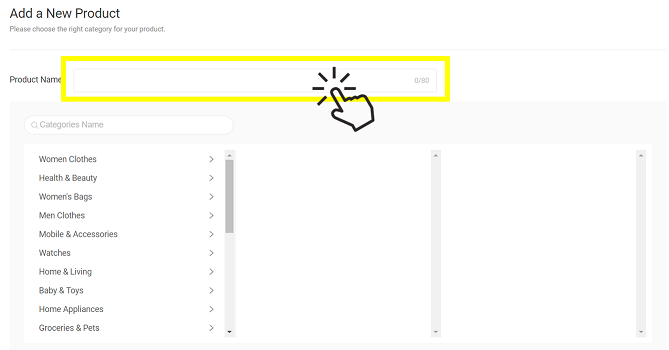 Insert your product details brands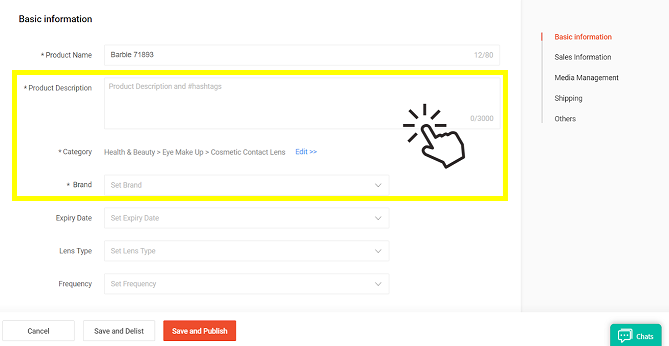 Fill up selling details and a

dd pictures
Add shipping details

Click on 'save' and publish.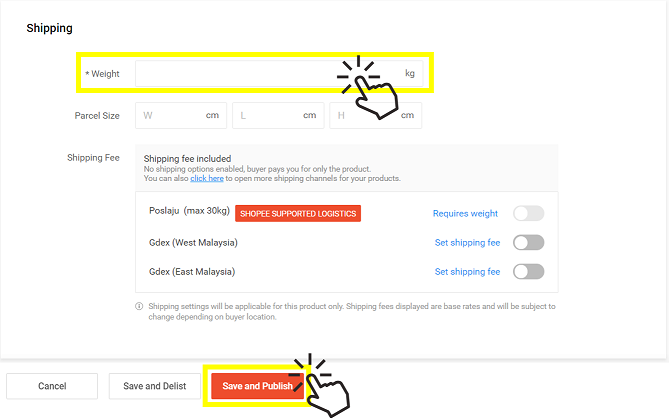 So, following these simple steps, you can easily open up your Shopee store and can sell your products!
Well, uploading a single product at a time, when you have a large number of products can be a fussy task!
Automation of your store might save you from the hassle and can save a lot of your time!

More is always better! whether you want to begin or even if you are already selling in Southeast Asia, you can go multichannel and sell your products on different affluent marketplaces of Southeast Asia in a more centralized way.
What can I sell on Shopee?
On Shopee, you can almost sell anything. But, in order to maintain a fair and legal environment, Shopee has a list of prohibited items, selling which will be a violation of Shopee rules and regulations. Doing this can result in the following
Your Shopee Listing can get deleted

Shopee can limit your account privileges

Shopee can terminate your account

And in case of a serious violation, Shopee can even take legal actions upon the seller.
So, here are few of the items that Shopee prohibits its sellers to sell on its market
Animal and wildlife products (including, without limitation, wild animals)

Artifacts and antiquities

Used cosmetics

Counterfeit currency and stamps

Credit and debit cards

Currency including, without limitation, digital currency

Drugs, medicines (prescribed or non-prescribed), drug-like substances and associated paraphilia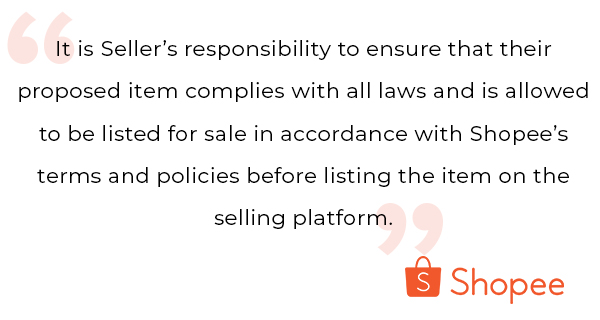 There is a long list of prohibited items that Shopee has listed on its website. In order to sell frictionlessly on Shopee, you can have a look at it here.

How does Shopee work?
Shopee started in 2015, as a marketplace app in Singapore. Over the years it expanded in the exploding e-commerce regions like Indonesia, Malaysia, Thailand, etc. Shopee has a simple and straight working module. It lets your products get listed on its market and lets the buyers buy it.
Shopee runs on a very simple but excessive competitive module. When Shopee began in 2015, the big players like Lazada, 11 Street, Lelong were already ruling the Southeast Asian region. So, in order to sustain in the competitive environment, Shopee had to provide some extra benefits that can attract sellers. So, Shopee opted for a zero commission and zero charges module.
This means that you do not have to pay any fees to Shoppe. Neither for listing your products, not when your products sell. All the profit you gain is to be enjoyed by only you.
How long Shopee is gonna stay like this?
However, it will be too early to predict anything related to the commission charges of Shopee, but for now, Shopee acts as a humble connector bridging the gaps between the sellers and buyers.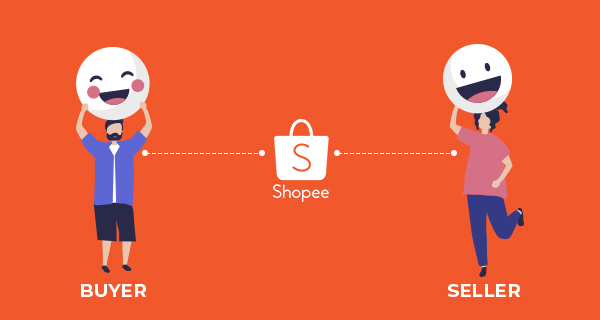 Well, the strategy or say it the module has also benefitted Shopee a lot!
Today, Shopee stands as the most popular eCommerce app in Malaysia region, ahead of its former competitor Lazada!

How can I become a Shopee Preferred Seller
Becoming a Shopee Preferred Seller can cater you with enormous benefits that can bring in more potential customers to your store. The Shopee preferred seller badge alongside your products is enough to instill in your customers a sense of trust and reliability. But how to become one of them?
Well, Shopee has several norms and criteria that a seller needs to fulfill in order to become a Shopee Preferred Seller.
Let's have a look at the required criteria-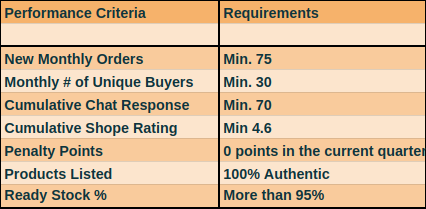 What are the Shopee Commission Charges?
Well, as discussed above, Shopee's business model lets you list and sell your products for free. Shopee does not charge any commission fees or the listing charges from its sellers. Whatever the profit your incur, all remains yours.

What are the top-selling products on Shopee?
The Southeast Asian region has always been keeping fashion on the top priority. The top selling products on Shopee are of course fashion accessories, whether it be men's or women's. Here is a list of the most popular niches or categories which people prefer to shop from on Shopee-
Women's fashion

Men's fashion

Baby care/ Toys

Food & Beverages

Gadgets and Electronics

Home care and living

Cosmetics and beauty products

Accessories for pets
What is Shopee Guarantee?
Shopee Guarantee makes mobile selling safe and secure by protecting its buyers and sellers from fraudulent practices.
How does Shopee do this?
Well, whenever an order is placed, Shopee makes sure that the payment received from the Buyers stay with Shopee withheld from the Seller. When the Buyer confirms the receiving of the order and receives the receipt, the payment is released to reach the seller.
In the case of the non-delivery to the buyers within the given period of time, the payment is resent to the buyers. This way, a transparency module is maintained making it easier and safer for both the buyers and sellers.
Let's consider a payment was verified on the 1st of January and the seller provided 3 days shipping period, the Shopee guarantee period will be calculated as –

You can also read more about the Shopee Guarantee here
What is Shopee Free Shipping Voucher?
On Shopee, if a product has a free shipping icon 

along with it, the buyers can opt for a free shipping voucher for the delivery of the product. To avail that, one must opt for the 'Free Shipping Voucher' during the checkout.
The free shipping vouchers on Shopee avail two types of offers on the purchase of a product to the buyer-
Taking the currency as ₱ (Philippine Peso),
₱20 off shipping fee for orders of ₱300 – ₱499 and enjoy Free Shipping up to ₱60 with a minimum purchase of ₱500

For Mall/Preferred enjoy Free Shipping up to ₱80 with a minimum purchase of ₱400.
To read more about the Shopee Free Shipping vouchers, you can visit Shopee's site, here.


How to ship items on Shopee?
Shopee has various shipping services listed on its site/app which can be selected for shipping your products to your customers. Let's have a look at HOW to do that!
Go to 'Me' > Tap Start Selling.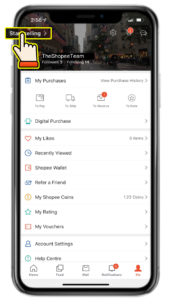 Then, tap on 'My Shipping'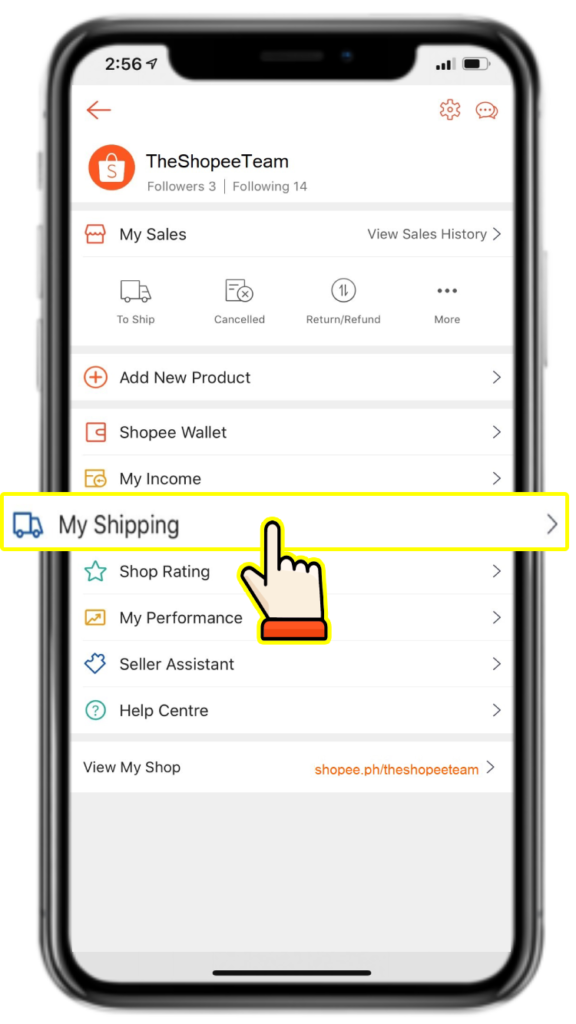 You will see a list of Shipping Options that Shopee avails you.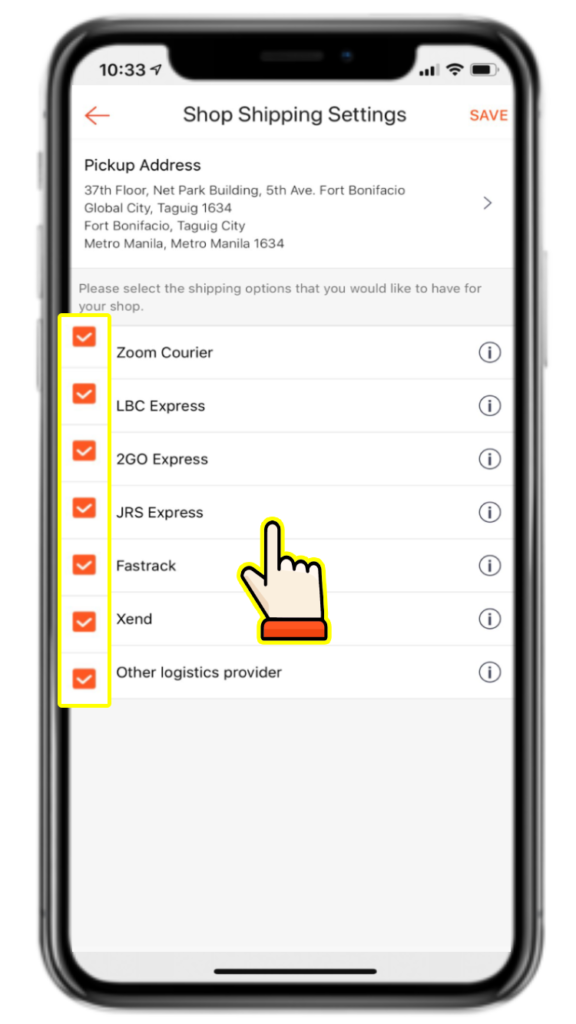 Select all the relevant check boxes that you require.
NOTE: Any unselected boxes will be removed from the shipping options of the products of your listing.

How to receive payments on Shopee?
All the payments made by buyers for your products will first go to 'Shopee Guarantee' and later will be added to your accounts when the transaction is successful and the buyers receive the product successfully.
Make sure that you have your bank account set on the Shopee app in which your payments will be credited. Let's have a look at how to set your bank account on Shopee-
Under the Me tab, go to My Income > My Bank Account.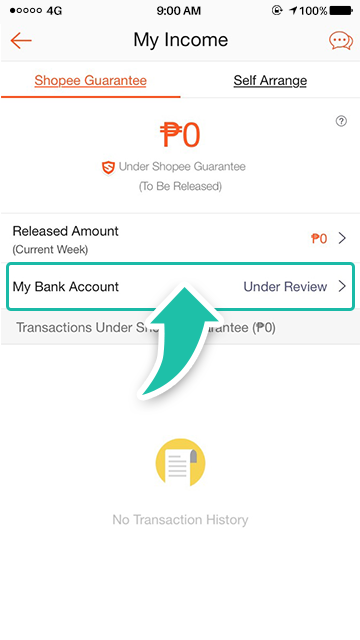 You'll need to verify your Shopee Password once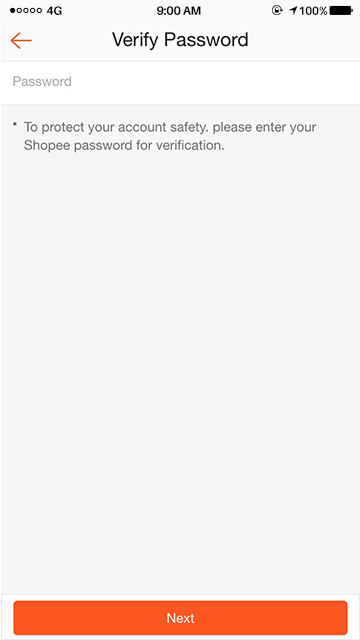 Fill up the required bank information for setting up your account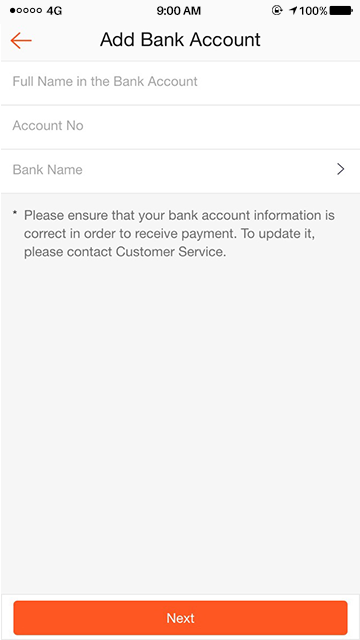 Once everything is filled up, you can tap on DONE.
This way, your bank account will be added to Shopee and you'll be receiving all your payments made by buyers into that account.

What to write the product description on Shopee?
Writing an effective product description along with your products becomes very necessary as the product descriptions act as a backbone of your products. The way a product description is written determines the purchasing decision of the customer.
Shopee has a long list of what to include in the product descriptions. For each category, there are several required information that Shopee wants its sellers to include. You can read the complete table of Product Description details on Shopee here

How can I get more views on my products?
OR What is Shopee boost now?
OR How many products can I boost at once?
This is one of the most frequent questions that is being asked by the Shopee sellers – HOW can I get more views on my products?
Well, you can easily use Shopee's 'boost now' feature to draw more potential customer's eyes on your products. Using the Boost Now feature will surface your products to many Shopee pages and the more visible it gets, the more clicks your products gets.
Let's see how to easily boost your products on Shopee!
Go to 'Me' page and Tap on 'My Shop'
Scroll down o 'View products'
Tap on Boost now.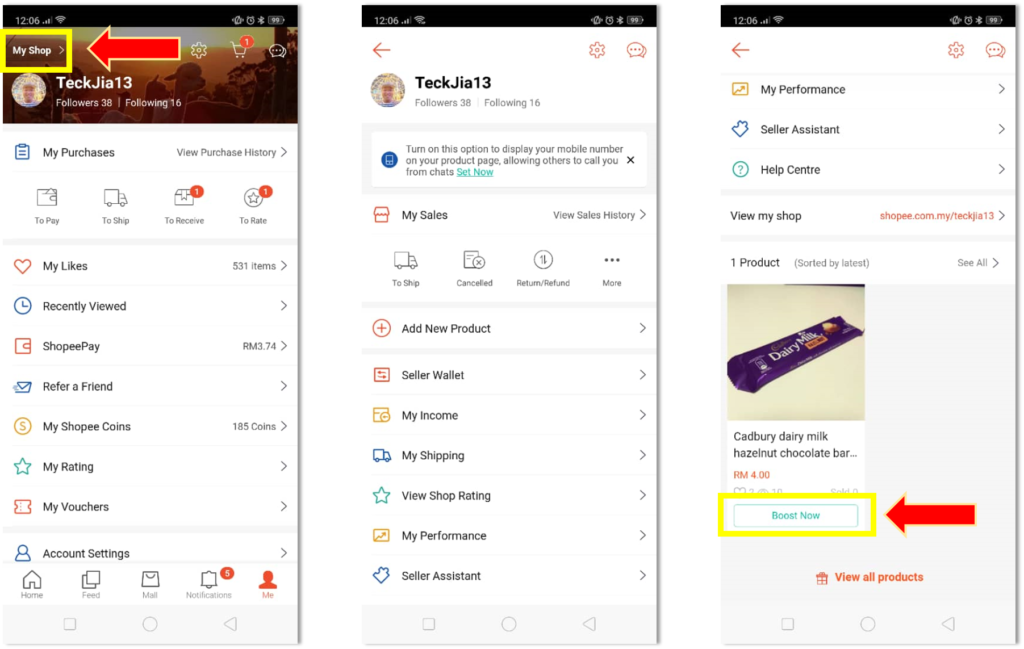 You can easily us the Shopee boost now feature to boost up to 5 products every 4 hours.
Using the boost now feature can really help you skyrocket your sales on the marketplace app!


What is Shopee Assistant and how to use it?
Shopee Seller Assistant is a helping hand in your selling. The Seller Assistant aims to enhance the seller experiences by providing a seller help and assistance in organizing products, keeping track of orders, and managing customers.
You can easily access Seller Assistance from the Shopee app. Let's have a look below-
Just go to the 'Me' page and select 'Seller Assistant'.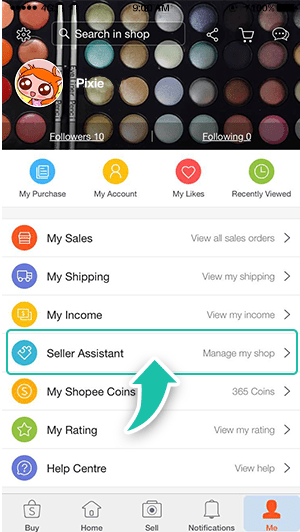 On the Shopee Seller Assistant page, you will find the follows-
Store Products: You can easily find all your listed products here.
Customers: The recent customers who made transactions with you will be listed here.
Shop Profile: Can manage your shop profile ie. banner, name, description, etc.
Shop categories: Create and manage your store categories from this tab.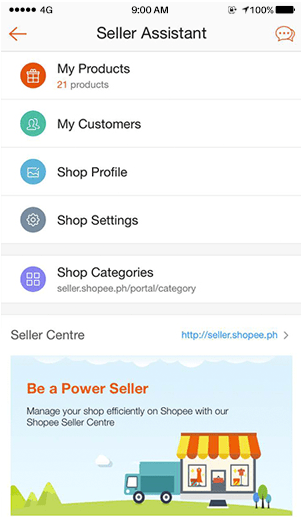 With Shopee Seller Assistant, you can easily keep track of your orders and can manage your shop. Keeping an eye of the transaction records can help you strategize your selling planning and can benefit you with fruitful responses.
Conclusion
So these were the most searched questions about Shopee and selling on Shopee. With Shopee's mobile app, selling has made super easy and now to become an entrepreneur by selling your products remain no rocket science.
If you wish to sell on Shopee Marketplace, you can contact us and we will make the work easy for you!
Drop your questions in the comments section OR send a query mail at support@cedcommerce.com