What is social video marketing?
Running short of time? Get PDF of the blog in your mail.

Play Now
Video is an indispensable media form in today's scenario. Be it marketing or gags. Videos are now the head-turners and attention pullers. They have evolved as the fastest growing media form. With almost 100 minutes of video consumption every day/ user, they stand higher in usage. Thus, making it more evident to deploy social video marketing. 
Why videos?
Marketers have now positioned video marketing as the strongest tool for marketing. They have developed a trust so strong that 92% of them are now in favor of video marketing.
They also wish to continue the usage and create videos. But there's more to this marketing. Something remarkable and worth noticing would be the following;
Videos register way better than readable data. This is because watching videos up to a minute sums up to 1.8 million words.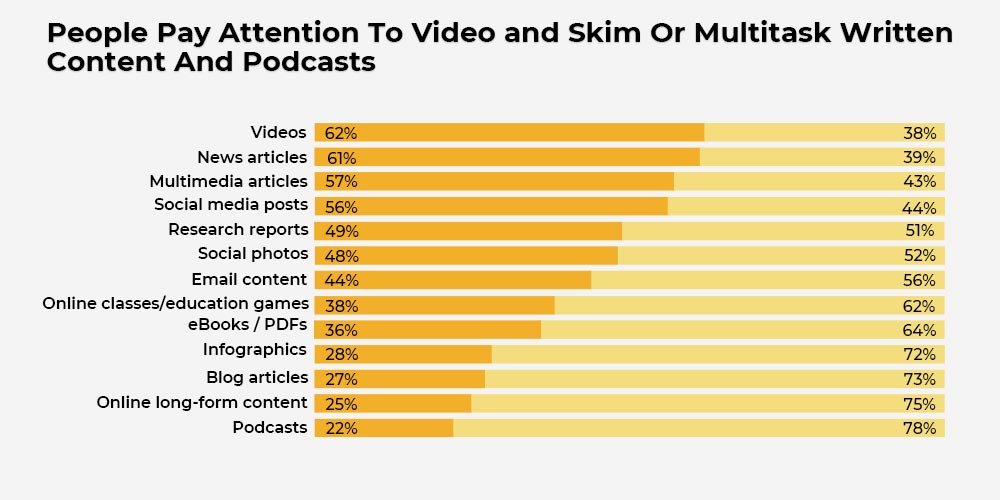 The average attention span has come down to 8 seconds. Thanks to the massive attention-capturing capacity of videos.
88% of marketers believe video marketing brings in constructive return on investment(ROI).
Videos now have an average spend of 100 minutes per day across a global population of 4.5 billion.
95% of businesses wish to continue their ad spend on videos to ace the medium.
Videos have contributed to increased click-through rates by 96%. And continue to enhance viewership when placed on the landing page.
The expected 82% of all the web traffic appears to come from videos.
Product/ service buying faces a boom by 64% due to a watched relevant video for the same.
Generation Z today accounts for 40% of the total viewing population. They are now hotspots for video marketing.
Videos hold the prime spot in marketing today. Another growing bracket in the zone is social video marketing. The era of video marketing has now tapped to the most widespread and consumed form of media.
To know-how, check out the following flow of content:
What is social video marketing?
So far, we have seen and come across various forms/ types of videos for video marketing. But now, we will streamline on a coming of age video marketing, i.e., social video marketing and video creation on those lines.
It is a term that refers to video marketing, where videos are crafted and tailored as per the needs of various social media platforms.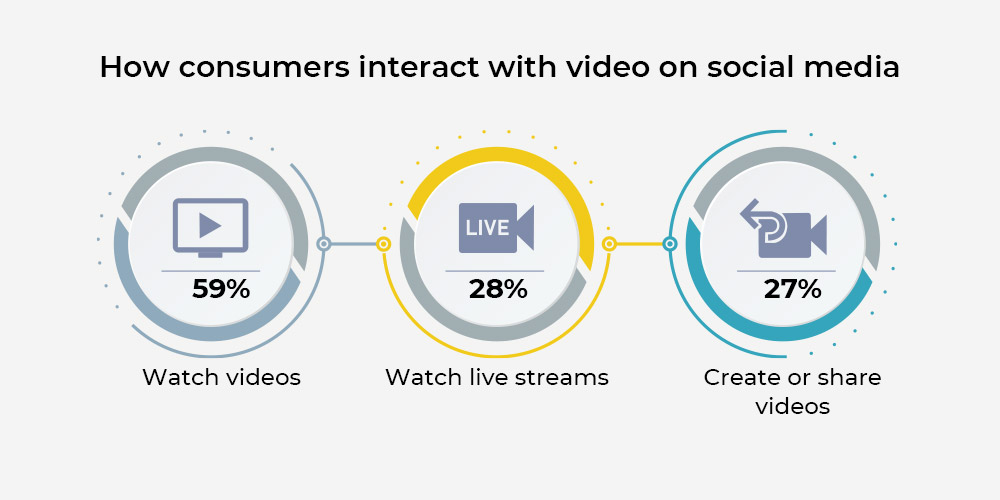 The widespread use of social media platforms like
Facebook,
Instagram,
Twitter,
Snapchat,
LinkedIn,
TikTok,
Quora
Have prompted businesses to orient their brands as per these platform algorithms.
Facebook is now the most used platform for social media video marketing.
As
It leads to 135% of widened organic reach.
It works best with the Facebook live video that resonates to emotional connect and gain viewership.
Instagram was once an image-sharing platform. But it is now used by businesses to brand themselves. More so because of the aesthetics that it offers. Instagram gives marketers options with video types like
IGTV: For longer video format (up to 10 mins)
Reels: For shorter video format (15-30 secs)
YouTube is the second-largest search engine after Google. It serves as the strongest platform for video marketing because of
Its affordability.
Its reach and consumption.
Likewise, Twitter and SnapChat are ideal for shorter videos. They work better with formats of lives and personalized videos.
LinkedIn works as a connection-building platform and is often trusted by marketers. Whereas TikTok is more prone to hold younger audiences, i.e. Gen Z.
Quora, in recent times, has emerged as a platform for increasing organic reach. It is also contributing to lead generation and redressal of audience queries. While also building brand awareness.
Why engage in social video marketing?
Businesses realize the potential of video marketing and its effectiveness. They want to try new things. But skepticism mounts higher. This aspect is one such thing they are skeptical about using. It is now an exclusive part of video marketing strategy.
But in today's era, it is a requisite because of the consumer traffic it holds.
Video marketing and social media have now become interlinked as videos account for 55% of the internet traffic.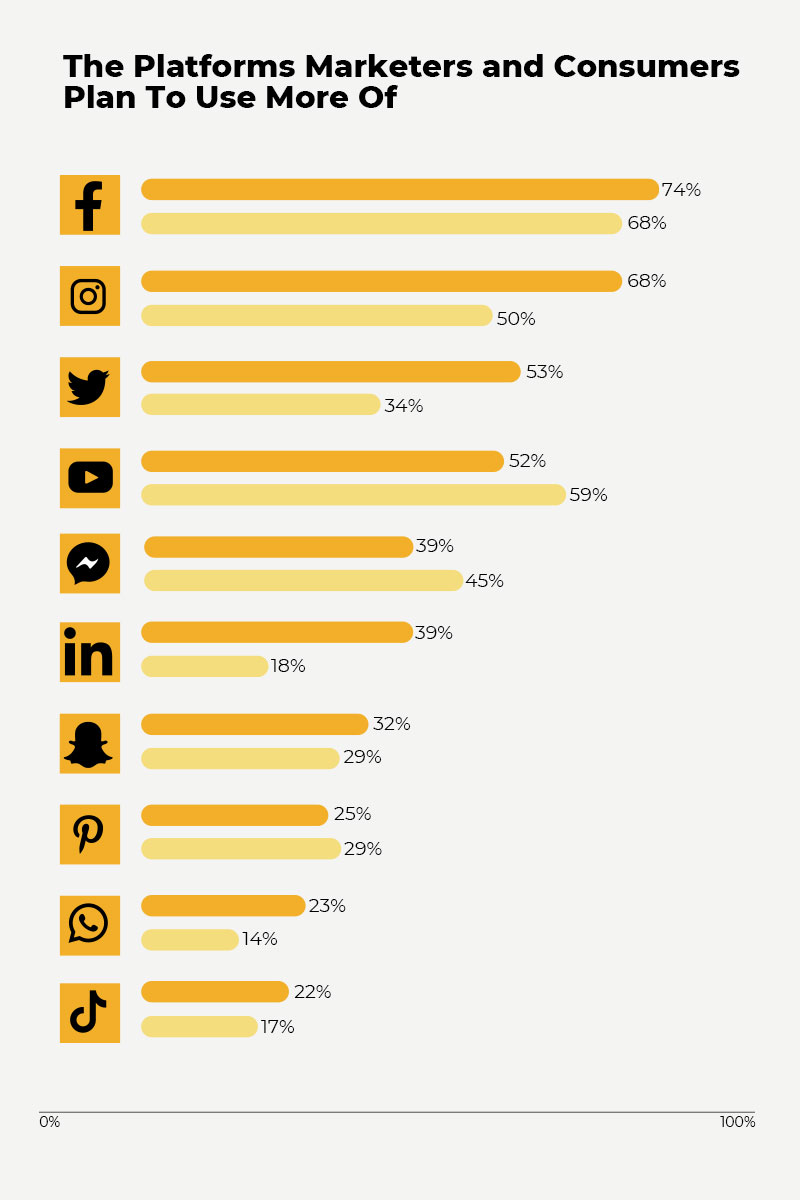 There are quite a few reasons for trying this. And why marketers should engage in it now;
Viewers are consuming more videos–
It has it in research that viewers now consume more online video content than television. To be precise, 84% of viewers imbibe videos.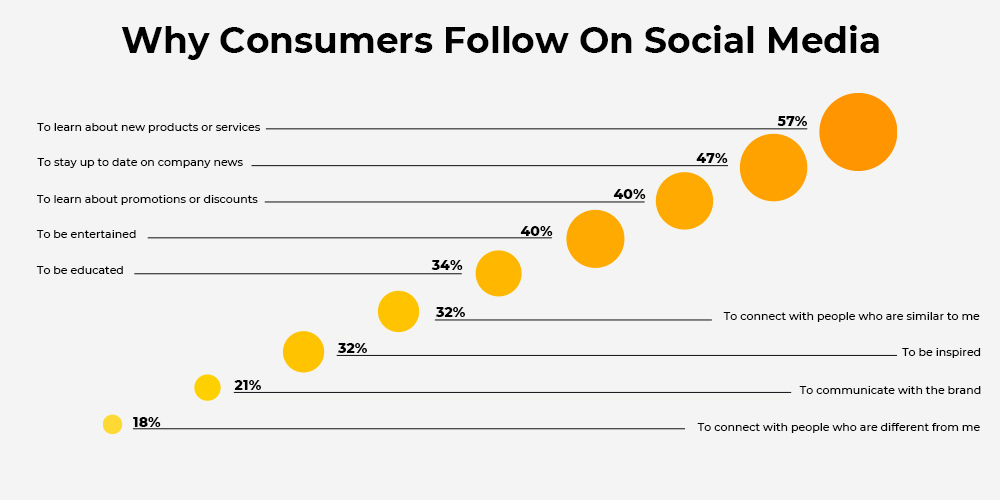 Social media sites are apt for sharing content-
These platforms serve ideal because of their easy sharing and integration capabilities. They are growing at a rapid rate and ensure steady sharing in the forum by the viewers.
Social media is also ideal because of the time spent on personalized videos by the audience. And continues to grow with reach and demand.
It is catching up in the industry–
Social videos are coming as newer brackets of video marketing. They are catching up with the industry specifics. 
The major reason is their likeability among the generations. As 37% of viewers are bound to engage more with a social content if it is video-based.
How it helps brands?
So far, we have come across why and what is social video marketing. Now the question to address here is how it is helping brands with their video content.
As a matter of fact, 93% of brands have gained new customers due to videos on social media. And shareability also increases by 1200% for videos! 
It has led to an increase in click-through rates and conversions.
Audience reach is at peaks with social media if brands incorporate this. The user base for each social media platform is heavy and loaded with consumer presence.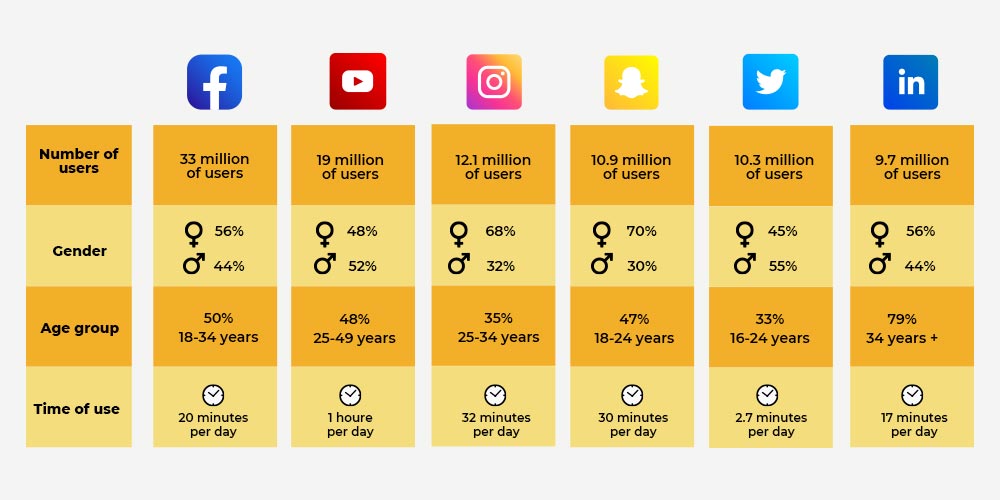 It helps in better/ segmented targeting for the audience. Facebook is the most organized platform when it comes to targeting. It shares the curated data with Instagram. Along with all the needed user information.
It boosts your video content with passive pushing. I.e., it appears to viewers when they are least searching for the video content in their feed.
Who should indulge in social video marketing?
The medium is still having explorations. It also holds a lot of potential for the upcoming years. 
When it comes to who should indulge in social video marketing, all those who;
Want to diversify and boost mass viewership 
Want to conduct a B2C communication with the audience
Want to establish B2B prowess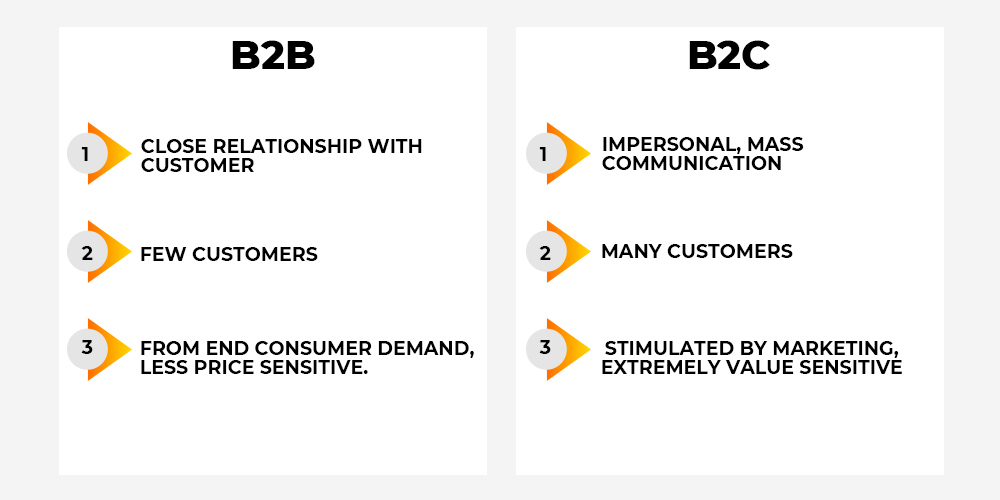 Want to have an interactive community with the buyers/ consumers
Want to connect with decision-makers at targeted firms
Want to improve organic reach along with rank
Want to target younger audiences, i.e., Gen Z and Millennials
Your target audience is present across a variety of social media sites. Due to this, video marketing through social platforms is the need of the hour. But is also a cumbersome task. You need to focus on the requirements of each social media platform while adding the right calls to action. When you craft your video marketing content/ strategy. 
In fact, head to a video marketing agency if the doubts aren't resolving. They can bring guidance/ expert help on the types of videos, their placements, and much more regarding your marketing campaign. 
All these considerations are now a must for social video marketing. The medium's potentiality comes to reality for those who want to tap on video marketing aspects via social media. So get going now with videos on social media.
Still not sure with the growth or guidance? Then approach us to develop a strong understanding of social video marketing and how you can use it for your brand.