What is an online presence? Its significance for Business Success
Running short of time? Get PDF of the blog in your mail.

Play Now
A thriving business survives on generating engagements. Businesses must get in touch with their customers to stay ahead of the competitive market. In the last few years, shoppers have become accustomed to online search for finding things they want to buy. According to a Salesforce survey, 85% of shoppers research before making an online purchase. Businesses need an effective marketing strategy to grow and increase brand awareness. A digital presence offers your business a perfect platform to interact with your customers.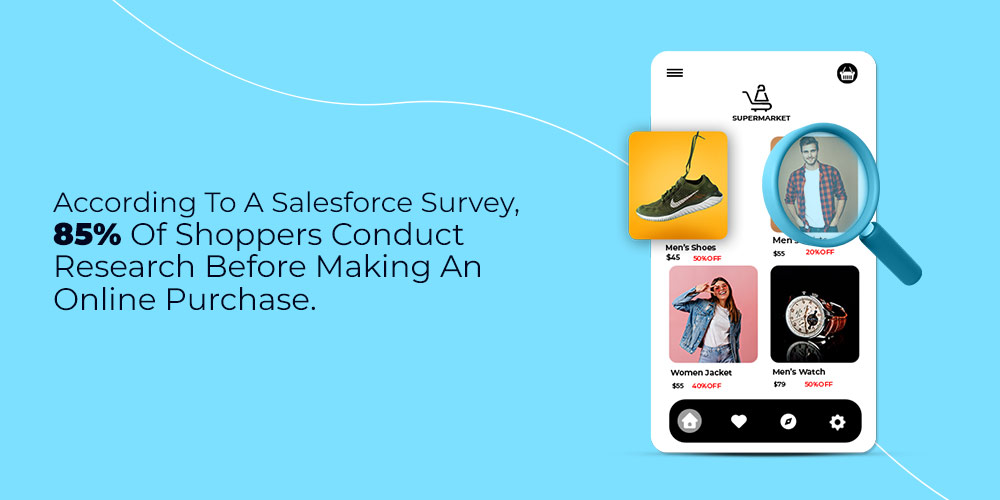 An online presence is much more than setting up a site containing the company's contact details and name. It incorporates building a virtual point of business where visitors can get valuable information and interact with you through social media networks.
Read Also: Get Your Online Business ready for Christmas and New Year Sale.
Why build your online presence?
Online presence matters because every business sector is going online, and utilizing only offline techniques won't help grow your business anymore. Building an online presence has now become a need. Let's dig deeper into it.
1- Online presence helps enhance accessibility
The main reason for building an online presence is to increase your accessibility among your visitors. Enhancing accessibility means that if someone searches you on the search engine, you are easily accessible to them. So having an online presence increases your accessibility among your customers. It is a perfect way for your customers to find you with a simple click of their smartphone.
2- Let you reach a wider audience
An online presence enables a broader audience base to reach you. If you have a strong online presence, you will easily reach a wider audience, no matter where they are. Shoppers can find you easily from any corner of the world and make purchases from you.
3- Helps build trust and customer relationship
Online presence helps build trust and relationships among buyers by commenting and reviewing the product. Online platforms offer a facility to the buyers to check reviews and feedback of the product by other customers they will purchase. This builds a sense of trust and builds relationships among customers. Positive feedback and comments on your product will help build your online reputation and presence. Even when there are negative or less kind feedbacks from customers, you can reach out to your unhappy customers. And resolve their issue, which helps build a sense of trust among your unhappy customers. Reaching your unhappy customers is also very important as it helps you to make your product better.
Read Also: What is the Importance of Customer loyalty programs for Ecommerce?
4- An online presence helps in effortless marketing
Online presence makes the process of marketing much easier. It lets your shoppers browse your products and offering easily. Building an online presence is the best, effective, and cost-efficient way to promote your offerings. It lets you promote your products and services for free across your network, site, and social media platforms. So building an online presence is a strong marketing technique to promote your brand.
5- Online presence help you find out what works and what not
Without figuring out the progress of your marketing efforts, everything is useless. It is imperative to know which marketing technique is more effective and least effective to grow and rise. So tracking the metric of your social media account and site is quite simple. You will easily figure out what works and does not work. Monitoring the result of your inputs will enable you to make improvements in every aspect of your online business.
How to build a strong online presence?
The current world is digital. In recent years, taking business from offline to online has become a need. However, building an online presence is far more than just giving your audience a platform to visit. To expand your business, you need to move in the right direction.
1- Develop a fascinating site for your business
The first and most important thing to take your business online is a website. Create an appealing and fascinating site for your business to direct traffic and sales towards it. A good website should be aesthetically pleasing, user-friendly, and well-suited to drive sales and conversions. So creating a website is crucial for any business going to the online platform.
2- Crafting a powerful social media strategy
Building a robust social media marketing strategy is the most effective way to make your online presence. Merely creating a website for your business is the initial step to building your presence on the internet. But simply creating a website won't benefit your business's growth.
So For the success of any business, it is vital to have a strong marketing plan. With the infinite number of social media platforms, you can expand your online presence. Tracking visitors and using it wisely will increase sales and conversions.
3- Paid Ads
Utilizing the internet for promotional activities has opened up several new opportunities in marketing. Both paid and free promotion methods are available, but using paid campaigns will exponentially increase your business visibility. Paid ad campaigns give quick results than organic or free promotional activities.
4- SEO
Search engine optimization lets your business ranks higher in search results. Nowadays, people generally google anything they want to purchase or know about. So if your site ranks on the top of the search engine results, visitors will notice the site on the top and automatically lands on it.
5- Moving towards mobile
As it is already seen, more and more users are moving towards mobile shopping. Shoppers usually prefer mobile shopping, giving them a convenient and seamless shopping experience. So most of the online users are on mobile. Getting your business ready for mobile commerce is essential for reaching a more vast audience base and building a strong online presence.
Give your E-commerce business a new direction with a scalable Mobile app at a cost-efficient price
Mobile Apps – A Supplement to the online presence to leverage the best out of the market
Mobile apps are the point of attention for diverse businesses nowadays, no matter what type of business you run. Almost every size and type of business benefits from using the mobile app. Mobile apps help increase business reach and traffic by targeting a large audience base. If a business doesn't have a mobile presence, it is imperative to create an app for the long-lasting growth of the business.
Mobile apps help businesses in numerous ways, including
Help build brand loyalty
Establish long-lasting and healthy relationships with customers
Help build brand image
Enhance visibility on world wide web
Help build brand image
Produce repetitive purchase
Help improving social media marketing strategy
The perfect tool for customer engagement
Moreover, Mobile apps also help consumers in the following ways
Help consumers to get easy access to your offerings
Get your customers to stay updated and notified of the latest offers, arrivals, or offerings
Provide customers one-touch access to your contact details
Mobile apps are faster don't make customers wait
Now, most apps are capable of working offline
Enhance customer experience by offering outstanding features like Augmented reality, push notifications, etc.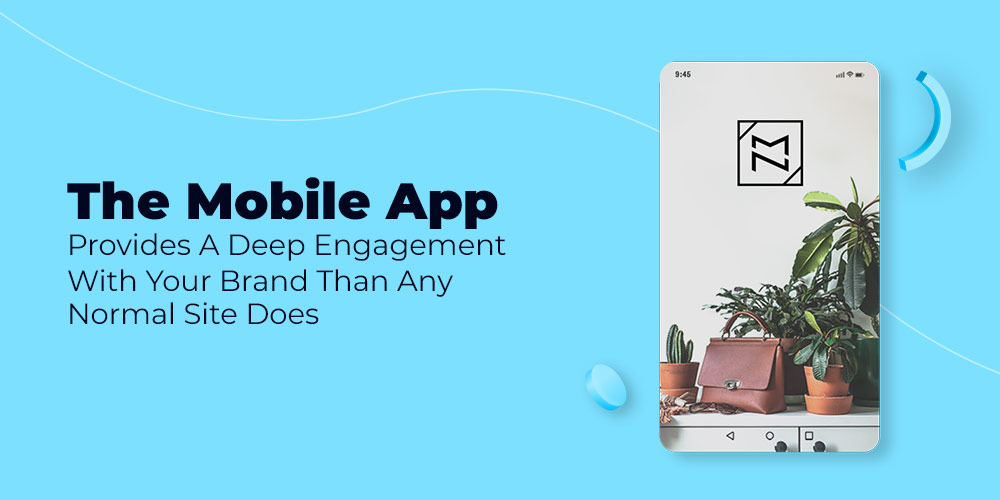 Mobile apps are amongst the top ways to increase sales and revenue. Having a business application will help expand your business to a larger audience. The market for mobile apps is evolving consistently than ever before. More and more applications are launching on the app store every day for free downloads. A significant platform for app development includes Android and iOS. Mobile apps are crucial for every business size, which helps convert customers into repeat buyers. So to survive in this competitive, you must enhance your user's experience with a robust and fascinating mobile application.
In A Nutshell
Building an online presence is crucial for the growth of your business, no matter what size or type of business you are running. By optimizing your site, crafting a solid social media marketing strategy, and enhancing your overall user experience, you'll be more accessible to a larger audience base. This will help you market your brand effortlessly and build customer trust. As now more and more shoppers are moving towards mobile ways for shopping. You must entice them with an appealing and robust mobile application.