What Are Customer-Centric Apps And How it helps in business growth?
Running short of time? Get PDF of the blog in your mail.

Play Now
As the name suggests, a customer-centric app is an app created to cater to the user's requirement. And make a pleasant user experience. The customer or user-centric mobile app focuses on the user's requirements. And satisfies them by getting their task done the way they want. It is an integral part of a marketing strategy that helps meet user requirements by engaging with them and offering a personalized experience.
What Is Customer-Centricity And The Need For Customer-Centric Apps?
Customer-centricity means prioritizing customers and putting them at the center of everything in your project. Being customer-centric is more than just putting a customer at the top priority. It closely understands the customer, requirements, demands, and preferences and builds a long-lasting relationship with them.
Turn Your Online Store Into Robust And Fascinating Mobile App
And implementing a customer-centric approach in building a mobile app means creating an app according to your customers' requirements, preferences, and needs. So creating a customer-centric app should not revolve around only adding basic features to it that the general app incorporates. But you must ensure that each feature you include in your app should be customer-centered.
What Are Customer-Centric Mobile Applications?
A Customer-centric app is a mobile application crafted to offer an impeccable customer experience. It helps in enhancing the user experience and increasing engagement level by offering shoppers a personalized user experience.
Customer-Centric Mobile App Basics
The initial step in building a customer-centric mobile app is to comprehend your buyer persona thoroughly. You must know everything about your buyer. i.e., who they are, where they come from, and everything else that can affect their purchase decision. Afterward, decide the layout and the color selection of your app, meticulously and customer-centered to achieve favorable results.
Moreover, you can add features like single-step checkout, preference-based recommendations, logging via social media, etc. All these features are common examples of customer-centric apps.
Top Customer-Centric App Features
If you are planning to create a customer-centric mobile application, there are some vital features that must be included in it.
Compatibility
Your mobile app should be compatible with all of your users. And it should be compatible with multiple devices and platforms. The most widely used mobile app platform include Android, iOS, and windows. Having your application compatible with all of your users lets you reach audiences across different corners of the world and can make your online business globally.
Push Notifications
Push notifications are a great way in reaching customers in the most effective manner. A rightly delivered push notification at the perfect timing can convert your audience into a paying customer. They are the quick and most effective way to reach customers.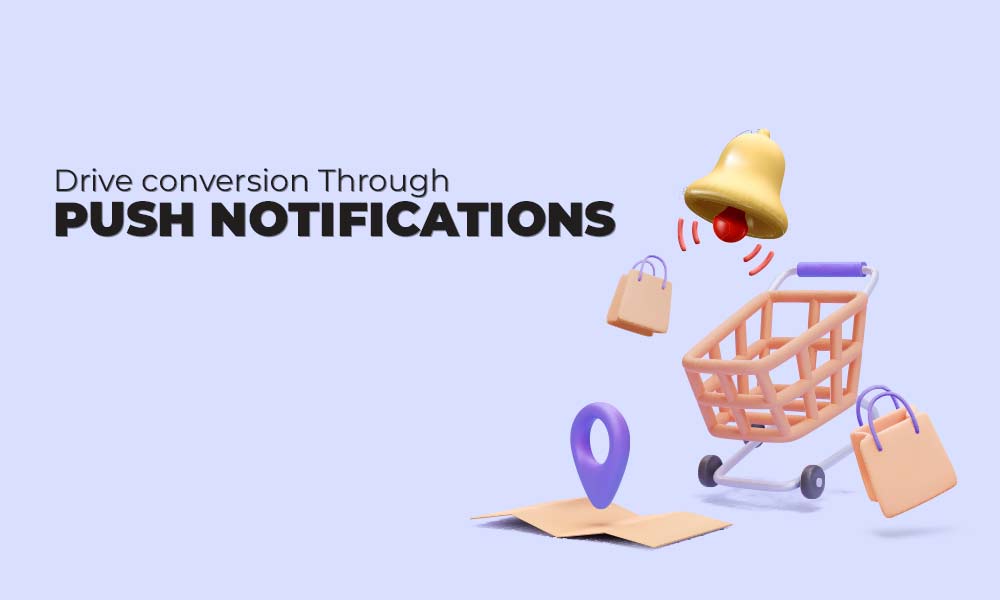 You can send personalized notifications to entice your users. Also, you can send push notifications to users based on their devices, preferences, location, and tastes. So proper usage of push notifications can help you nurture leads, boost conversions, and gain impactful results.
Read Also:What are Push notifications and their importance in the Ecommerce world?
User Feedback
Taking reviews and feedbacks from your customers is a great way to build a sense of trust among your users. Every business aims to give value to its users, but still, there are some unhappy customers. Taking feedbacks enables you to identify and rectify your errors and offer a hassle-free solution for your users. This will not only help you improve your offerings but also help in the overall growth of your business.
Simplicity
The app should be user-friendly and its navigation should be understandable to users so that they won't face any difficulties in using it. A complex design can confuse your customers and make it difficult for them to use. Simplicity is the basic factor behind the success of any mobile app. So in order to create simplicity in your app offer your users with.
User Interface/Experience
The UI/UX plays a vital role in establishing customer-centricity. If the navigation and layout of your mobile app are too complex, then the user won't take much time to leave your app. So it would be best if you offer your users more than what they want and expect from you. So when you are building an app for your business, you must ensure it is easily accessible to the users. User experience is the primary factor behind the success of an application.
Know Your Users
If you want to offer your users a better customer-centric experience, you must understand your customers very well. You would be surprised to know that many app marketers ignore this vital step. But to offer a personalized experience, you must understand your shoppers thoroughly. Without understanding them, you won't give them what they are expecting from you.
Businesses nowadays have more customer information accessible to them. They can better use this information to get a clearer picture of their customers and provide them with a personalized user experience. Although, a better customer-centric experience requires something beyond utilizing a client's name in the communication.
Businesses nowadays have more customer data accessible to them. Thus they are better prepared to utilize this data to illustrate their shoppers and deliver a customized experience. Be that as it may, genuine client-driven encounters require something beyond utilizing a client's first name in your correspondences. It's about proactively serving your clients and conveying an exceptional service to every client based on their preferences and interests. You will be able to know your customers by doing predictive analysis. Knowing your customers not only help you in increasing the engagement level but also helps reduce the churn rate.
App Integration With Social Media And Other Platforms
Do not just restrict the user experience to your brand only. But users are likely to engage with your brand via the website, email, in-store, and social media platform. So do not think of engaging users through your app only. 27% of consumers believe that the brand they connect with provides the same buying experience across all channels. This shows businesses need to integrate their mobile app to different marketing channels and give an omnichannel experience.
In A Nutshell
The ultimate goal of any business is profit, and profit comes from customers satisfaction. And you will only be able to satisfy your customers, when you fulfill their needs and requirements. So to please your customers, you should follow the customer-centric approach. Help them grow their business by enhancing user experience with feature-rich mobile applications.