Undergoing Phenomenal Growth: A Shopify-eBay Integration Case Study
Running short of time? Get PDF of the blog in your mail.

Play Now
Thinking about expanding your Shopify stores to eBay by integrating them and having second thoughts about it? Or are you already managing your sales on both fronts but are facing hiccups daily with your inventory, order, and listing operations? Here is a story of one such seller, SeriousWatches, how they acclaimed great success overcoming all the obstacles in their way.
Let's see how things panned out for them in the journey of integration from being just a Shopify business to growing multichannel on eBay.
About SeriousWatches
Based in the Netherlands, SeriousWatches, with a passion for watches, began selling in 2011. Kaj recalls that they started their journey with the Orient brand watches, and soon they included other brands in their stocks. They are a strong team of watch enthusiasts, including a certified watchmaker. Kaj says he always dreamt of becoming a supplier of the most sophisticated and classy watches available in the market.
SeriousWatches takes pride in providing the watches with international warranties that set them higher than the other competitors. Apart from this, they also provide an additional two-year-warranty on all their products. The company also assures its customers that they are available to assist their clients throughout the week.
Serious Watches finds CedCommerce
Having started their journey on eBay, SeriousWatches experienced various flaws in the services of their integration providers. The team of serious watches was in dire need of someone who could guide and assist them with a solution every time they hit a roadblock. With its positive reviews and ratings, the eBay Marketplace Integration by CedCommerce convinced Kaj and his associates to explore the app and give it a try.
Once the app got installed, and initial contact with CedCommerce was initiated, a team of experts was immediately employed to assist them with all their queries and provide a demo explaining how the various features could be accessed. The team of Serious Watches realized that CedCommerce's Shopify eBay Marketplace integration met their business requirements. It provides a swift and easy process to complete all the complicated and time-consuming tasks with proper automation.
The Challenges of Serious Watches
Managing and updating listings, orders, offers, and everything else simultaneously is kind of difficult for a seller who has to constantly work on improving the products and personalizing the customer experience.
After a product stock ended and was removed from the marketplace, it was difficult for team SeriousWatches to relist it. Whenever they wanted to relist a previously sold item, they were forced to create a new listing. The integration solution they initially used was not very supportive in this aspect.
CedCommerce's solution for Serious Watches
eBay Marketplace integration had all the features SeriousWatches was looking for. Each element, right from listing to syncing to flexible templates, suited the requirements of SeriousWatches. Here are some key features of our solution that helped SeriousWatches boost its business, expanding from Shopify store to eBay after integration.
#1. Easy Listing on eBay
The integration helps to reduce the loss of time that one experiences when adding a product to list it on eBay by taking away the manual labor and replacing it with automation. It also has a feature that lets serious watches perform profile-based bulk uploading of products and their details.
It turned out to be one of the prominent features that helped Serious Watches relist their products. The profiling of products is done based on the attributes of the products. This grouping of products later helps take bulk actions on various products based on their group. Profiling also helps in selecting the templates and policies separately for each category of products.
#2. Real-time Inventory Sync
Automatic synchronizing of the inventories favors the sellers to sell on eBay efficiently. The feature helps in keeping an eye on the inventory levels on both Shopify and eBay. Therefore, preventing Serious watches from overselling the products.
SeriousWatches was now free of the entire tedious process of maintaining and updating the stocks in both places.
The integration solution by CedCommerce allowed SeriousWatches to set a minimum threshold value of stocks. When the stock reached the threshold value, the integration automatically marked the product out of stock on eBay.
#3. Templates
Flexible templates to suit eBay's patterns again serve as a great help. Serious Watches quickly changed the essential product details related to Inventory, Pricing, Title, Description, and more using these templates. This again helped SeriousWatches to get a smooth selling experience.
Find out more about the integration app features that helped SeriousWatches enhance their business of selling watches on eBay on the Shopify App Store by CedCommerce.
Results
Ease of using the app is something Kaj recalls as the best thing experienced while selling online to date. He remembers how the app gave him a sense of relaxation. He was earlier managing everything manually.
While the team of experts instantly resolved all the issues via chat, SeriousWatches effortlessly managed their online sales through automation.
They plan to keep using eBay Marketplace Integration in the future. Kaj wishes CedCommerce more success. "I hope that many more customers will join your service."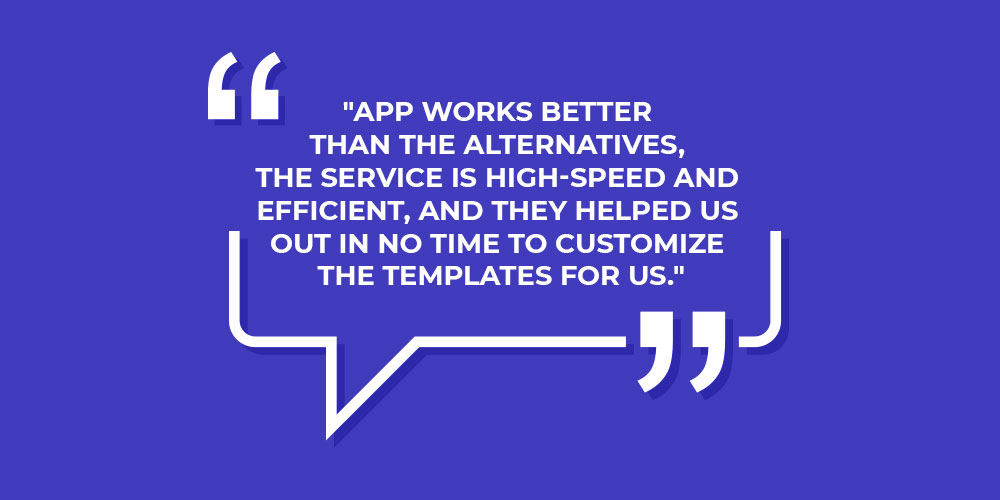 Conclusion
Are you also selling on eBay and want a solution to automate things just like SeriousWatches did? Do find us on the Shopify App Store. Don't forget to read how our existing clients speak of us. Still, have queries? Feel free to contact us. The team of marketplace experts at CedCommerce will help you integrate Shopify right from the beginning.
Are you planning to sell on eBay? You can assess, compare, and choose from various framework options like WooCommerce, BigCommerce, Magento, and Shopify.