Grab these top Magento 2 extensions this Valentine…
Running short of time? Get PDF of the blog in your mail.

Play Now
With the quick pace of development and advanced technology, e-commerce has been more and more widespread and favorable to folks. Searching out behaviors of individuals consequently modified remarkably from bricks and mortars to clicks and mortars. It's conjointly expected to modify into wholly online searching in the future. That's the explanation why each online store must facilitate themselves with distinctive promoting ways, and in fact support tools for his/her e-business. This read will introduce store owners to 5 intrinsic top Magento 2 extensions this Valentine.
REFER A FRIEND
The Refer A Friend extension activates an incentive based referral system in your Magento 2 website. It encourages customers to invite their friends to register on your store by rewarding them referral bonus. Customers, who register through this invitation also receive a sign-up bonus. Customers can create discount coupons from the bonus amount.
Customers will send the invite to multiple users directly through email. Also, will share a referral link on social media account to focus on a bigger audience. Moreover, they will access a complete referral outline as well as details of all the purchasers who have registered through their referral link together with its supply.
Admin will customize the referral bonus quantity received by the guest and sign-up bonus amount for the freshly registered client. Admin also can outline rules to form and use discount coupons for its customers. Through these rules, the shop admin will set the minimum purchase quantity needed for a client to redeem a selected amount of discount coupon.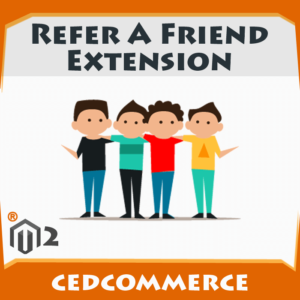 Features
Diverse invite channels: Customers will invite their friends through email, universal resource locator link, and social media.
Conversion tracking: Admin will access a careful log of unfinished and acknowledged referrals.
Customizable reward: Admin will put together referral and sign-up bonus for guest and invited client severally.
Multiple discount rules: Admin will put together with minimum cart quantity needed to use numerous discount coupon amount.
Transaction summary: Admin will read balance bonus quantity of individual client.
CREDIT LIMIT EXTENSION
Customer Credit Limit permits your customers to order merchandise up till the limit is reached and it involves the utmost quantity you're willing to risk. Once we discuss a B2B business wherever bulk getting is completed, permitting your customers to buy merchandise keeping in terms along with your approved credit limit, plays a significant role in raising your business.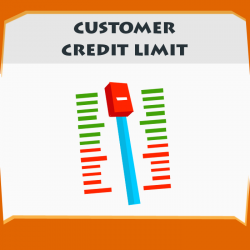 Features
The Admin will read customer's credit limits, used and remaining ones.

Allows the admin to line totally different credit limit quantity for numerous customers.

Pay on account payment methodology are often used for credit payments.

Option to choose that order standing is taken under consideration for open orders.

The client will check the small print of their used and remaining credit limit.

Credit limit can't be modified to a worthy but the entire quantity of open orders.
You may purchase this extension on Magento Marketplace
Why choose CedCommerce's Credit Limit for Magento 2?
Soon when purchased, one among our ball-hawking account managers are going to be in person aligned with you instantly.

They will cause you to acquainted with the operations and processes.

They will facilitate you with the installation of the extension.

They will offer help with the configuration settings.

In straightforward words, we'll extend our support until you begin flying.
STORE PICKUP EXTENSION
Store Pickup extension can facilitate your clients understanding the most effective shipping methodology counting on their choices to select up the foremost appropriate store. These days customers value more highly to use in-store pickup instead of purchase shipping because of that most of the retailers have started permitting in-store pickup facility to their customers. The store pickup for Magento 2 by CedCommerce conjointly permits you to make multiple pickup stores, show an address and in operation time of every store for the customer's convenience in order that they will obtain their orders from the shop of their selection.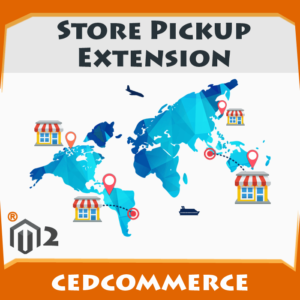 Features
Create multiple obtain stores with address and gap time.

Set the weekly operational timings of the pickup stores.

Display all stores on listing page and Google Maps.

Connect to Google map to find the store address.

Edit or delete stores at any time.
You may purchase this extension on Magento Marketplace
Why choose CedCommerce's Store Pickup extension?
Set up multiple desired pickup locations

Enables to decide on stores throughout the time of checkout

Customer will review the schedule of stores.

Enable to search out store by locations then as a pin marker it'll seem Google Map
WALLET EXTENSION FOR MAGENTO 2
The Wallet System For Magento, a pair of permits your customers to use the wallet as an alternative payment method for making purchases on your website. They solely must credit quantity into their wallet account then use it as a payment methodology. The extension permits customers to test all the billfold connected activities like credit and debit, the end date of the cashback quantity etc.
Besides, the admin will simply find the most cashback quantity that a client is vulnerable to avail. This cashback quantity is often designed order similarly as product wise. Also, the Admin will set an end date for the cashback. Admin also can transfer the refunded quantity to the Customer's billfold account.
Features       
Customer, similarly because the admin, will credit quantity into the billfold account.

Detailed eWallet group action history of every client.

Option to transfer billfold quantity to a different Customer's wallet account is additionally obtainable.

Cashback features are often designed for 1st order OR on all orders.
GIFT CARD EXTENSION
Gift cards extension permits the admin to make multiple gift cards by providing the utmost and minimum value limit for the gift card. All the gift cards are related to a "gift" class to change the purchasers to simply read all the gift card accessible on the web site.
The client will simply select the gift card image moreover because of the denomination of the gift card. Besides this, the purchasers will add a message together with the gift card. All the gift card coupons are received by the recipients on their associated email ids.
This extension permits the recipients to redeem the gift coupon at the time of placing the order by applying the coupon code against the order sum. Registered Gift card holders will check the standing and remaining balance from their account dashboard.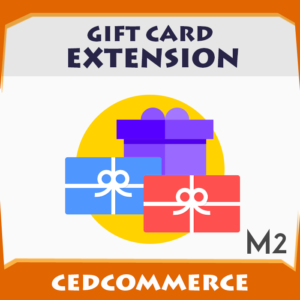 Features
The Admin will produce multiple gift card templates to be related to gift card product.

A separate class is provided to look at all gift card product.

The client will attach a special message together with the gift card.

The client will preview the gift card model.
SUBSCRIBE NOW EXTENSION
Subscribe Now is a Subscriptions & Recurring Payments for Magento 2 developed to adapt to any digital business model and industry because of its generic features. This Magento subscription module is equipped with all necessary features and conditions to make it a robust and sustainable Magento extension in the long haul while businesses scale. It comes with advanced subscription recurring payments & supports major payment gateways. Its flexibility and business adaptability give the merchants the following benefits:
Track & manage customer subscription on Magento itself (No Payment gateway dependency)
Supports PayPal through Braintree standard Magento payment method
Compatible with 100+ payment gateway extensions with Magento Vault support new
Enable Subscription for specific Customer Groups New
CedCommerce Can Help
For a remarkable amount of time, CedCommerce has been offering the necessary technical solutions specifically made for building one such platform. These extensions come with a multitude of features to aid in the development of a rich multi-vendor e-commerce marketplace. CedCommerce's Magento 2 Marketplace extensions and add-ons are ready-made and reasonably priced solutions for building a website like Amazon. A marketplace armed with these features is undoubtedly going to possess the best in class features.
For building your own multi-vendor marketplace platform  and to see what our satisfied customers have to say about us do visit: CedCommerce