The Ramadan and The Raya in state of affairs with Covid-19!
Running short of time? Get PDF of the blog in your mail.

Play Now
The holy and festive season of Ramadan and Raya has begun! The Muslim community all around the world is commencing for the month of fasting, where the water is also taken after the sun-sets for a month! And this time the Ramadan and the Raya falls amidst Covid-19 situation!
People pray together, spend some precious time with their loved ones, bestow the younger ones with gifts and presents, buy new clothes and many more things! As we all know, in these tough times of the pandemic, all the shutters of physical stores are down. Resulting in making considerable height in online selling businesses! Let's find out how will the business act when The Ramadan amidst Covid-19 is!
People's Sentiment
People will stay in self-quarantine, the revenue will not last as it used to be, bitter truth, but amidst all these scenarios, people will celebrate the festive season! The Ramadan and The Raya season will also bring a throughout boost in online selling.
All of us will dress up nicely, will click snaps with our family members. Prepare delicious food at our homes & pray the Omni-potent!
Thus, we can notice the products; all will be needed at this crucial time. The online markets will fulfill the generated demand of the people! This festive season lasts upto a whole month. So, this is an opportunity for all the online sellers to grow your business sales and revenue.
The Shift Of Online Marketplaces
The Asia-Pacific region is home to 63% of the world's Muslim population of nearly one billion people. Statistics illustrate an increase in online traffic by 105% at 5:00 am and 345% in Indonesia.

The online marketplaces serving the South-East Asian markets like Shopee, Lazada, Qoo10, Tokopedia, Zalora, 11street, etc., have geared up enthusiastically and are ready to fulfill all the needs of the people in this scenario so that they can easily celebrate the holy month!
Shopee:-
Shopee, the online selling giant, has launched a curated campaign called Raya Bersama Shopee, taking place from April 22 to May 26, 2020. The campaign offers daily essentials from as low as just RM10 for a variety of everyday necessities such as Milo, dates, chicken, fish, beef, rice, and cooking oil to home appliances like blenders and clothing such as "telekung." At the same time, users will get to enjoy free shipping with a minimum spend of RM19 so people can get what they need without breaking the bank.
Lazada:-
Lazada, one of the big players in the SEA region, programs in welcoming the holy month of Ramadan is by presenting a local fashion parade so that people can enjoy the best offers from Lazada while enjoying shoppertainment from home.
Tokopedia:-
Tokopedia holds discounts of up to 99% for Ramadan. Other promotions, free shipping to cashback. Entering Ramadan, e-commerce companies such as Tokopedia began offering promotions. Amid this corona pandemic, discounts are offered up to 99%, following free shipping (postage). Tokopedia, for example, offers six programs during Ramadan. First, free shipping up to five times a day. Especially on May 3 and 4, free shipping is set without a maximum limit
You can also make the most of it! Start selling ONLINE!
And if you do, market yourself wisely. So, that you can enhance your reach to the maximum people out there and engage more and more audiences to your online store.
A Syndicate With Online Selling with The Ramadan amidst Covid-19!
By the time when the whole world is under self-solitary confinement, the absolute outlets are all closed, reliability on online shopping has increased in order to meet the daily needs and manage the livings!
If you are a seller, not selling online, then you should start selling today! You can't afford to miss this opportunity.
If you are already selling, market yourself wisely and extract as many sales as you can. The future is Online!
Sell and market yourself among the netizens!
This is the key to success!
Ramadan 2020 has already started making a jump in online shopping! Start selling online and avail fabulous offers this festive season! To know more and avail the offers Get In Touch with us!
We, CEDCommerce, can help you to a great extent in all this stuff. We can help you to grow from an idea to a brand, start your business from scratch. In short, a one-stop solution for your e-commerce store!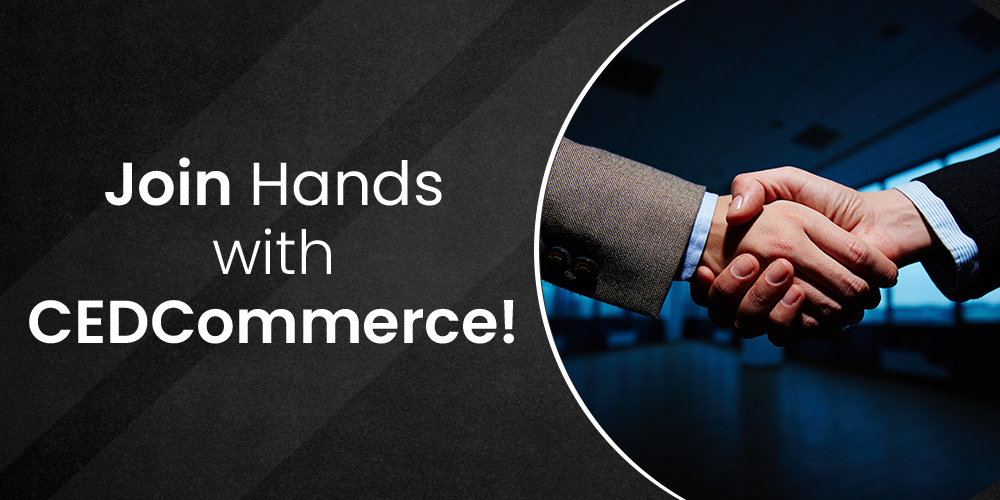 Get all the services in one place!
Store Development
Automation in Product Uploading, Pricing, Orders
Marketing Campaigns Management
Better Options to expand your business further
Website optimization
and much more!
Get a 360-degree all-round solution for your business.
Shopping Behaviors are changing. Online shopping is on the rise! The right time to invest in eCommerce is now!
Get Started Today!
CEDCommerce wishes you the holy festival of Ramadan!