Takeaways from HubSpot InBound 2021
Running short of time? Get PDF of the blog in your mail.

Play Now
The year 2021 is the year of virtual events. Hundreds of virtual events are being organized and attended by millions across the globe. People have started preferring virtual events because they have the liberty to watch these events as per their availability. HubSpot collected this opportunity with both hands, and believe me, what an event it was! Amazing, astonishing, and enlightening, these adjectives define the success of HubSpot's Inbound 2021. The event was organized in Boston from October 12 to October 15, 2021.
Why InBound 2021 was special?
HubSpot Inbound 2021 event offered loads of workshops, spotlight sessions with distinguished industry leaders, and esteemed speakers like Oprah Winfrey, Dharmesh Shah (HubSpot co-founder and CTO), Yamini Rangan (CEO- HubSpot), and Brain Halligan (HubSpot Co-founder and Executive Chairman.) The three-day event was comprised of high-quality breakout sessions, Q&As, and case studies of different businesses. Entrepreneurs, small business owners, and industry leaders brought their experiences to the table. The valuable insights will be vital intel by businesses across the world for determining the best products, services, and marketing strategies to reach the pinnacle. CedCommerce being a HubSpot app developer partner, proudly attended the event and gained valuable insights to enhance customer experience.
What is the need for an Inbound event?
B2B industry is changing rapidly in terms of technology, approaches, and customer base. Inbound 2021 encompassed the importance of enhanced customer experience by exploring new roadmaps that will focus on removing third-party cookies. In addition, to this, a Gartner Future of Sales report predicts that B2B online sales will rise upto 80% by 2025.InBound 2021 was about making significant changes in business and customers' lives by helping them achieve real success. Furthermore, in the post COVID situation, various industries are inclined to make the customer experience better by providing better online services and a wide range of products. For example, a McKinsey report shows that around 32% of buyers are willing to spend $50K- $500K remotely. Furthermore, the event revolved around the proposition that customers are an integral part of the business and their needs should be addressed first.
Words of Wisdom
"Embrace the idea that we're in the age of the customer. Embrace the idea that over time customers are going to have more and more power, and they're going to be equal partners in their relationship with us." — Dharmesh Shah
"When things in your life are not happening the way you wanted, the first thing to do is look at yourself. Understanding the clarity of the intent behind the mistakes shows real growth. All the mistakes are to teach you something about yourself. There are patterns in your life and it's your job to understand how your life speaks to you." — Oprah Winfrey
"How you sell is how you win." – Brian Halligan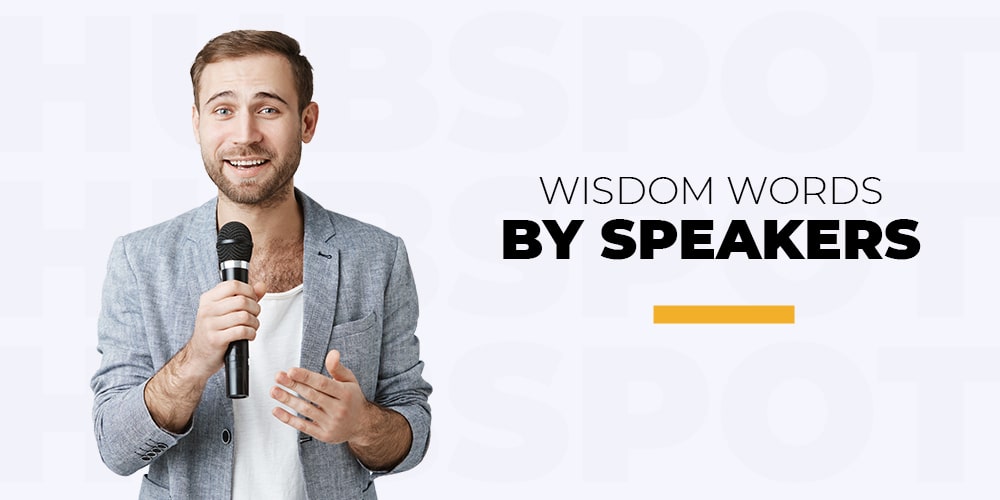 Time to get rid of Frankensystems
The Co-founder, Dharmesh Shah, talked about an upcoming horizon, "Web 3.0". Existing Web 1.0 allows people to only have reading access through static pages. When some advancement happened Web 2.0 came into existence that enables users to interact and read information. But with the upcoming Web 3.0, decentralized user data is expected, where people have control over their own data, and if it happens it will be a groundbreaking revolution in the IT industry.
To overcome this challenge, companies need to get rid of Frankensystem. Frankenstein is born because of messy approaches, poorly assembled designs, business goals, control, inappropriate research. HubSpot is keen to provide a cohesive system that serves customers and sellers teams in the same way. A CRM is the core of any business and to attract and retain customers, the 3C's (Customizable, Connected, and Customer-centric) are the need of the hour. Hence, these are the core blocks that businesses should implement in their model.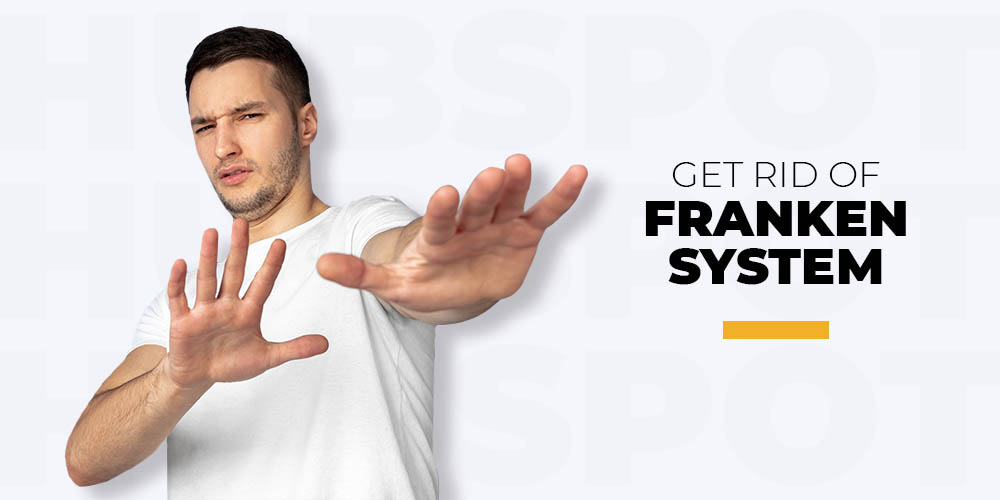 New Features Introduced
HubSpot strongly believes that "a CRM should not only connect teams but should connect companies with their customers". Furthermore, HubSpot always brings something new during their Inbound events and makes great strides in creating frictionless experiences for customers. Therefore, HubSpot is looking forward to designing something that will eliminate the funnel at various stages of the business process and can connect with customers, sellers.
Following are the upcoming new features of HubSpot
Advanced and new Customer portal
The main aim of coming up with a new customer portal is to empower customers to get information related to orders, deals, customer information, and insights when they need it. Moreover, it will reduce repetitive tasks and will give a personal touch to the portal. Customers can view and manage tickets, have access to the knowledge base, and provide valuable feedback.
New Payment Feature
With a proper payment system, customers feel more secure. Hence, HubSpot introduced a new payment feature in the beta stage and is only available in the USA. Like other outstanding features, the payment feature is also natively integrated into HubSpot and allows for embedded payment links in emails, deals, websites, or live chats.
SandBox for Enterprise Customers
HubSpot introduced Sandbox, a news portal that can mimic customers' live sites without impacting their audience experience. Customers can change workflows, themes and can explore more features. This newly added feature will help customers to understand and test their site before making it live.
Operations Hub Enterprises
Clean and organized data helps in providing frictionless experiences to customers. HubSpot announced a new feather in the cap, Ops Hub. Every company has its process, teams spreadsheet, etc., and with time it gets messy. Therefore, HubSpot introduced a new Hub specially designed for operation teams. Operation Hub will include reports and insights that will help sellers to make swift business decisions.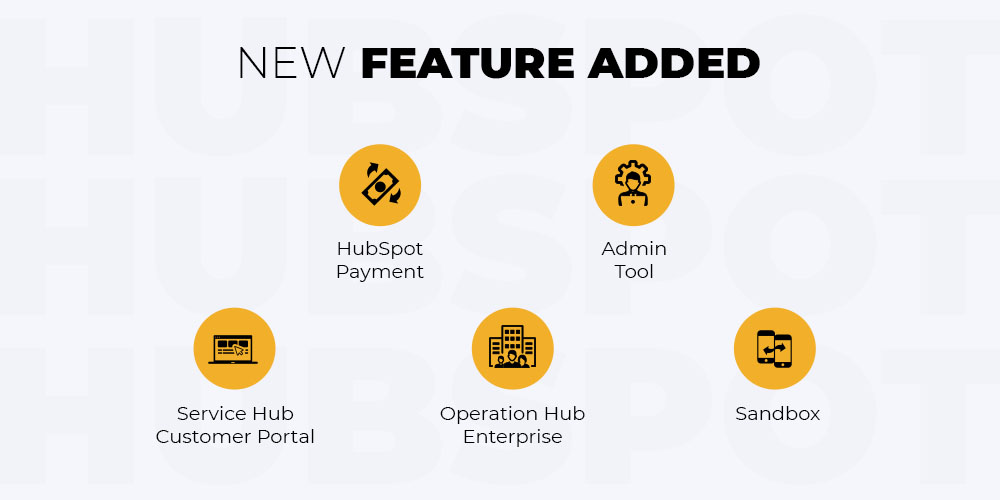 New REVops for uplifting the business
RevOps are crucial for business growth because it will provide a frictionless experience to customers from the initial to the final stages of order. DevOps Hub will let sellers know what revenue operations are, and streamline processes in the best possible way.
Conclusion
The event was full of enlightening sessions and wise words from great speakers. The primary focus was on customer-centric experiences. However, to cope with the increasing competition, the companies should focus on making more connections with customers and providing them easy yet efficient ways to buy services and products. The sellers should know that customers are not always technical people; hence, a better and easy user interface, community, and content can be handy to provide a frictionless customer experience.
Additionally, HubSpot delivers sellers all they need to attract and manage customers, orders, and deals. A HubSpot Integration solution can do wonders for your business, and if you are new and looking for the perfect HubSpot integration solutions, there are some of the best HubSpot certified App developers with decades of trust and belief are available on the internet. Inbound 2021 promised and delivered information about business and its growth factors. Millions of sellers, business houses, and customers will be waiting for the 2022 event.