Syndicate & Advertise Your Listing For Top Selling Items On Facebook This Festive Season 2022
Running short of time? Get PDF of the blog in your mail.

Play Now
Despite the outbreak of Covid, the festive season sale saw new heights in the world of eCommerce. Merchants have also strived to bring the best of products forward and sell more. As a shift in buyers' persona is observed with changing festivals, the list of top-selling items on Facebook also changes.
With the 2022 festive season on the horizon, this is the time for sellers on Facebook to buckle up their seat belts and put their best foot forward.
Learning about the best-selling items of 2021 would give the merchants a rough idea about how the buying pattern will unfold this year. So without any further ado, let's put on our selling caps and learn about the top-selling items on Facebook this festive season.

Table of Content:
The Road to Festive Season of 2022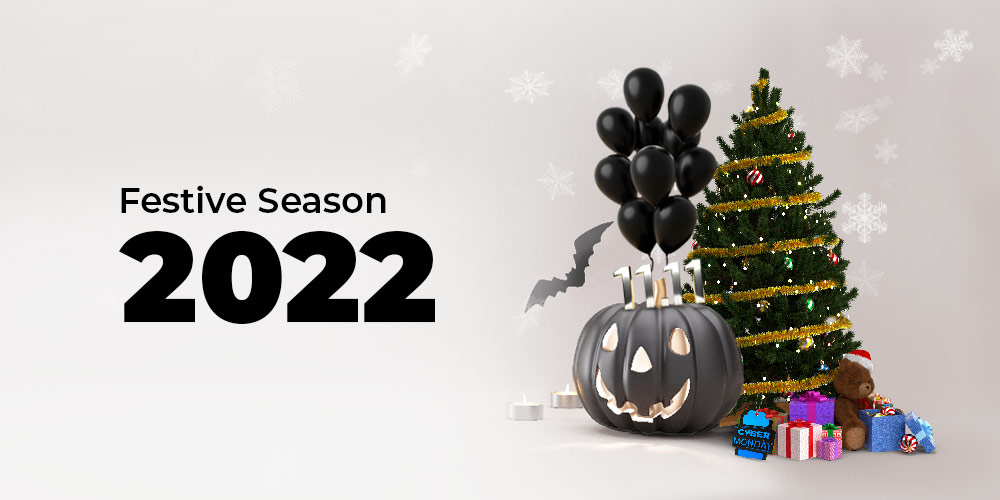 It was 2021, and the world had just started to fight back toward normalcy after the Covid outbreak. When the rest of the business sectors were fighting it out, eCommerce was getting ready to take authority over its kinship, and ruled the world of commerce.
108 million people in the USA bought something during the BFCM sale on Facebook in 2021. And the credit undeniably goes to the increase in popularity of smartphone selling. This digital device has provided power unlike any other in the hands of every individual.
But what has led to its immaculate success?
Its powerful new features have made the process of buying, selling, and advertising easier.
Here are some of the features that have made selling on Facebook and Instagram easier:
Buy Now Pay Later (BNPL) is a feature that became very popular in 2021. It gave the clients the feasibility to make the commitment of payment and pay the amount later. 45.1 million people in the USA took advantage of BNPL in 2021. Consequently, this number is predicted to go up by 59.3 million in 2022.
Augmented Reality became a cumulative asset to the clients as well as sellers. AR saw an increase of 14.8% in the number of users in 2021. Additionally, merchants saw that every 1 in 5 people used AR and its filter to make their Holiday Shopping experience better.
Live Shopping was one feature that attracted a high frequency of traffic. Before it was disabled from Facebook and Instagram. According to a survey from Facebook, 53% audience found Live Shopping to be highly interesting.
These features led merchants selling on Facebook and Instagram to make the most of the festive seasons and improve their sales and create a brand name for themselves.
Now that we have discovered the festive trends of the previous year, let us explore more about all the different festivals, and what are the best-selling items in these festivals.
Top-Selling Products on Different Festives
As the holiday seasons converge, an insight into the top selling item for different festivals would provide every merchant with an upper hand as to what could they sell, to bring more traffic and sales. Therefore, let us take a deeper dive into each festival and learn more about the top-selling items.
Halloween ( 31st October )
Halloween is observed on the eve of 31st October around the world. And is celebrated by children and adults alike. Halloween is celebrated by dressing in spooky attires, trick-o-treats, and decorating your house to look more spooky.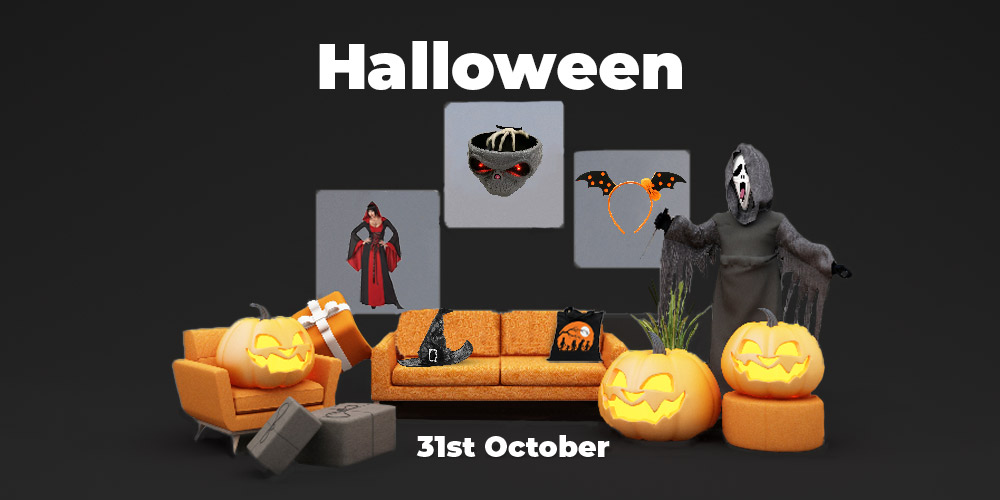 From a nationwide holiday to a multibillion-dollar industry celebrated worldwide, Halloween has become the most commercialized holiday. With that already happening, merchants on Facebook look to lure clients with deals and offers that they cannot resist.
So, here is a list of all the best-selling items on Halloween:
Halloween Costumes
Animated Halloween Skull Bowl
Halloween Headbands
Inflatable Outdoor Ghost
Fake Spiders
LED Pumpkin String Lights
Spider Webs
Trick-Or-Treat Tote Bags
Hanging Halloween Animatronic
Witch Hat
Foam Graveyard Tombstones
Halloween Backdrops
Men's & Women's Costume Wigs
Orange & Black Garland
Scary Bats Wall Stickers
Halloween Yard Scarecrow
Singles Day: (11 November)
Daniel Zhang, the CEO of Alibaba saw the commercial potential that Singles' Day carried, realizing how people are waiting to be appreciated. It created a sense of treating yourself without waiting for someone else to do it for you. And thus, it became a highly commercialized holiday in China at first, and then spread all around the globe.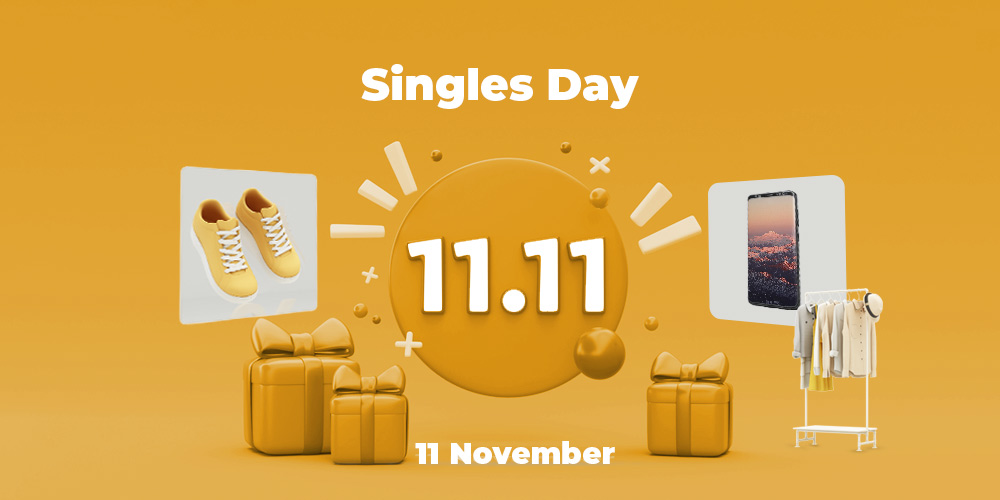 This 24-hour shopping event is somewhat similar to Amazon's Prime Day. During this one-day event, brands offer high discount offers on top-selling items. What started as an Anti-Valentine Day, became the biggest shopping carnival.
Here's a list of all the top-selling items on Singles Day:
Smartphones
Perfumes
Chocolates and Sweet Delicacies
Apparels
Footwear
Electronic Devices
Black Friday ( 25th November ):
Together with Cyber Monday, Black Friday is one of the most prominent North American shopping holidays. The first Friday after Thanksgiving is observed as Black Friday. The festive season sale begins with Black Friday and ends with New Year. In 2020, during this one-day festive sale, a total sale of $9 billion was recorded. And the total increase in sales was recorded to be 663%.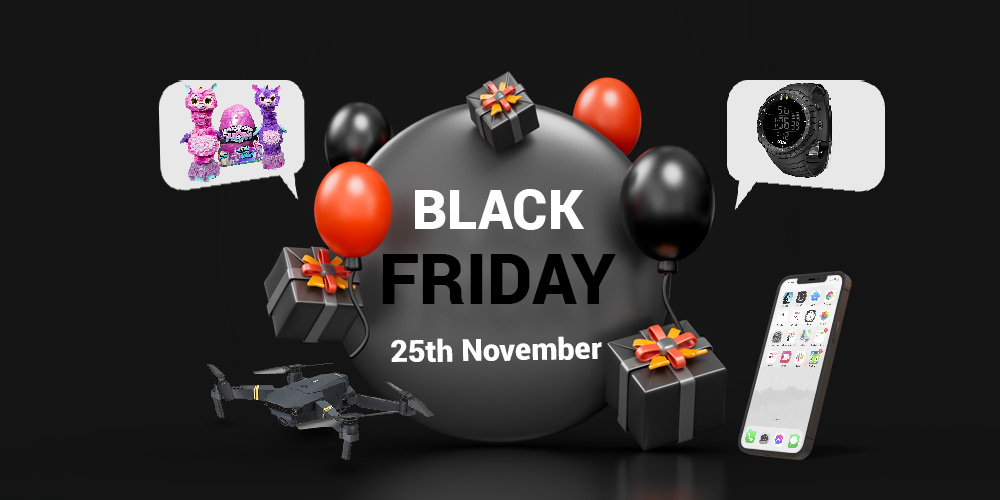 The rise of Facebook Commerce provided an extra push to merchants, to truly bring their products in front of a larger audience. More than one-third of audiences wait for offers, deals, and discounts on Facebook commerce platforms. Additionally, smartphones have made everything easily accessible, which has brought about a bloom in sales, as well as advertising of such sales.
Here's a list of all the top-selling items on Black Friday:
Digital Wrist Watches
Pokemon Games and Cards
LEGO sets
Laptops
Apple Smart Watches
Fitbit
Drones
Speak Out Board Games
iPhone
Hatchimals
Cyber Monday (28 November)
Similar to Black Friday, Cyber Monday is observed on the first Monday after Thanksgiving. And is considered one of the most commercialized holidays. Last year, Cyber Monday recorded a sale of $10.8 billion and set a record for the largest internet shopping day in US history.
Together with Black Friday, Cyber Monday is regarded as the highest-grossing holiday and is collectively called BFCM. The BFCM sale is not only spread through the US but is celebrated around the globe.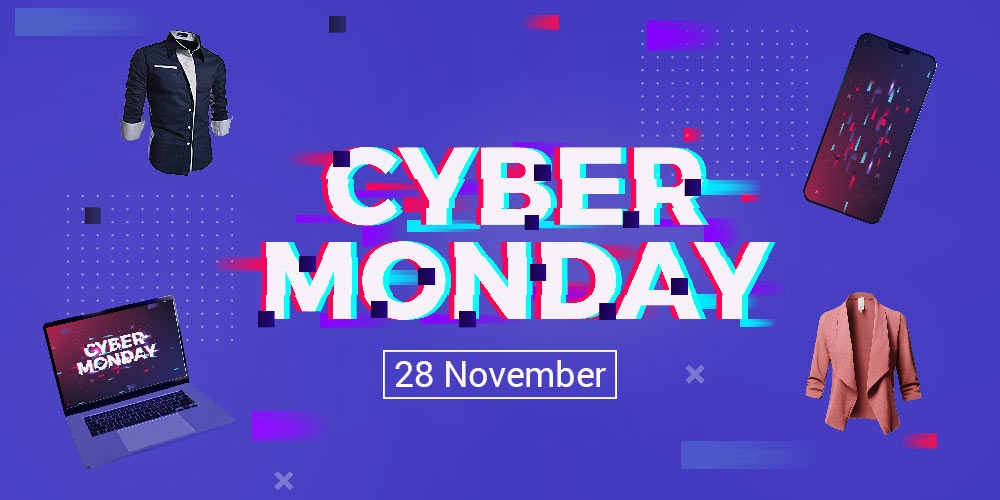 Here's a list of all the top-selling items on Cyber Monday:
Electronic Devices
Games and Toys
Women's Apparels
Women's Jewellery
Men's Fashion Wears
Christmas Day: (25th December)
One of the most celebrated festivals in the world marks the end of the festive season. Christmas Day sales often embark the latent sellers as well as buyers to take benefit of the festive season and end the year on a big note.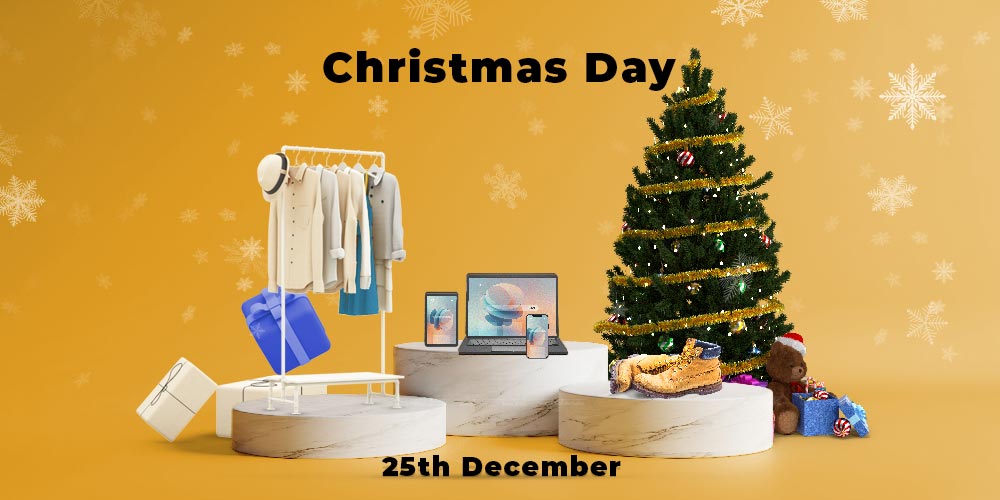 The November sale of BFCM often hits a high and Christmas sale can never be compared to it! However, Christmas becomes that time of the year when merchants have the opportunity to build their brand presence. In a survey, 91% of the audience preferred the brand during the Christmas season sale.
Here's a list of all the best-selling items for Christmas Day:
Clothes and Accessories
Toys and Games
Electronic devices
Kitchen Utensils
Books
Shoes
Looking Ahead to the festive season of 2022
Moving ahead to the festive season of 2022, a lot has changed. Facebook has disbanded Live Shopping, and the Shop tabs are about to go down on the 31st of October. So how can you as a merchant make an appeal to your audience? Let us see what's in the store for the festive season to come.
Promote Branding with Products:
One thing the new generation is too frenzy about is the promotion of the brand as a whole. The display of marketing tactics that showcase the branding along with its products. Since the pandemic, the world has become a buff of extra efforts. Therefore, moving into the season of festivals all you need to do is create a balance between branding and product promotion.
Influencer Marketing:
Facebook and Instagram have been focusing a lot on Influencers. Lately, the subscriber feature for creators has been kept forward in order to help them. Therefore, getting your products advertised by creators and influencers has become a recent trend, which brings in a lot of positive traffic. In 2021, Social discovery took an exponential increase, and shoppers were able to discover more products.
Creators will capitalize on buyers' willingness to experiment, and explore new brands. Reels and other forms of media will also be used by creators. Content production tools assist companies in telling their stories and their tales and interacting with customers in more profound ways.
Retailers will expand the integration of BNPL:
Rising inflation, increasing loan rates, and the end of the epidemic period will all contribute to the expansion of BNPL as we discussed earlier, and it will become a booming trend. The Buy Now Pay Later Advent is more helpful to students and loan bearers.
NFTs will be used for trade
Since the inflation, the trading of NFTs as well as the NFT marketplace development, have degraded. The rise it received at the beginning of the year was immense. But, once the trading begins again, several brands will be trading in NFTs to get along with the tech market.
Drive Your SalesThis Holiday Season through Facebook Ads
Running ad campaigns throughout the festive season will provide you with the exposure that you require to bring better traffic to your online store. Additionally, it will help you with your conversion rate as well. CedCommerce: Facebook & Insta App has an integrated Ads feature that will provide you with all the necessary tools and features.
This powerful Facebook Ads is stacked with features such as Ads Analytics, that help you to not only run your own ads. But also, provides you with the feasibility to monitor the performance of such ads, and taking necessary action.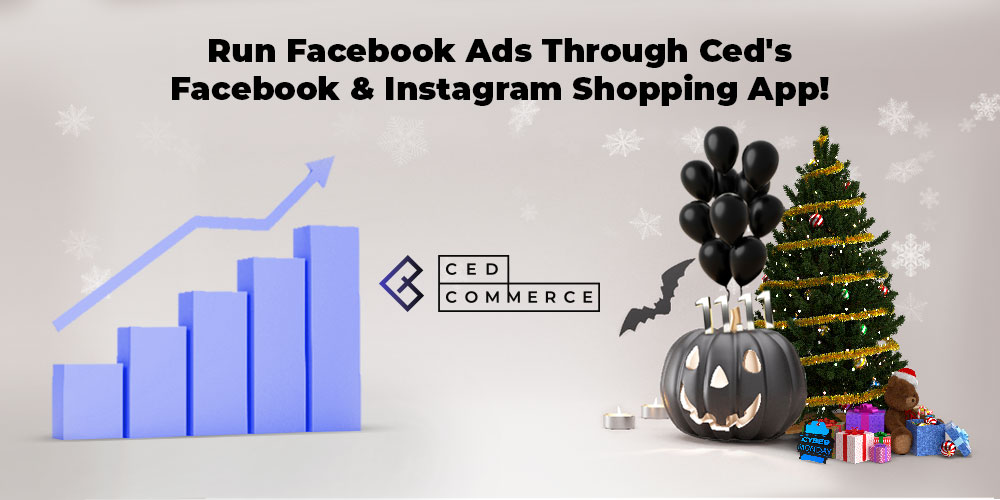 Read the blog to learn more about Facebook Ads in detail.
The CedCommerce: Facebook & Insta app also has additional features such as:
Easy Onboarding: Allows easy onboarding onto different Facebook Surfaces to easily sell and reach more audiences.
Inventory Synchronization: Create a synchronization between your online store and Facebook surfaces.
Centralized Order Management: Fetches orders created on the Facebook surface to your online store.
Product Repricing: Creates profiles and enlists different product prices as per the needs.
Better Customer Service: Allows 24*7 customer service to guide them on every step.
Wrapping It Up
As a merchant, you must be aware of the opportunities that the festive season brings. It's the perfect time to introduce your business to the world, and take it to newer heights.
Now that we have discussed the top-selling items and the trends that are about to rule the festive season of 2022. It's time you pull up your socks and start the preparations on a high note.
We wish you the best of luck. For any queries, drop us an email or a comment, and our experts' team will get in touch with you within 24 hours.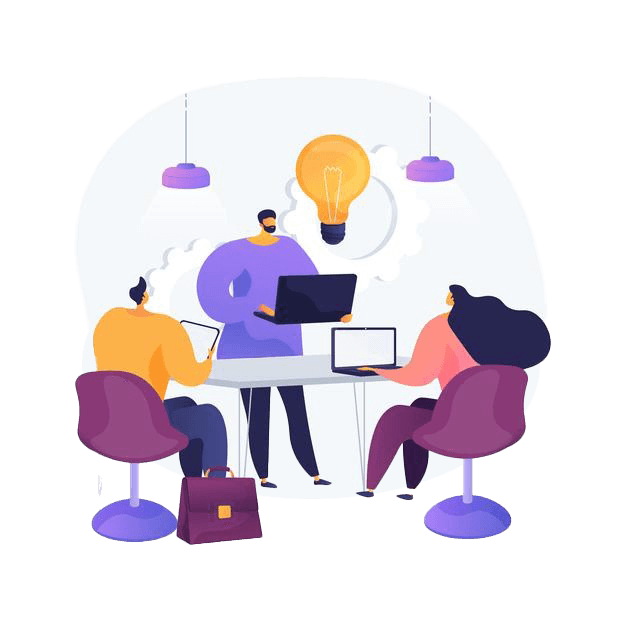 Conquer this Festive Season with CedCommerce!
Schedule a meeting to get your Holiday 2022 sorted.