Social Commerce Best Practices To Tap Into New Customer Base
Running short of time? Get PDF of the blog in your mail.

Play Now
If you think social commerce is just another temporary ecommerce fad then it's time to rethink? Social commerce enables simple, short, and cherishable shopping journeys. Moreover, it makes shopping interactive by easing up for shoppers to discuss the purchase with friends and family.
Social commerce enables immersive shopping experiences that are closely related to real life shopping experiences. Something important is missing in traditional ecommerce.
What is Social Commerce and Where It Is Heading?
Social commerce is the process of buying products on social media platforms. It is unique in the manner that it takes customers from awareness stage to decision stage almost instantly.
Normal method of online shopping is a long process that involves several steps. But, social commerce allows buying the products at the quickest possible.
Also, shoppers need not leave the social networking site to purchase the products. Therefore, it is comparatively less hassle and more engaging.
Moreover, Social commerce is not simply another sales channel for brands but an opportunity to forge strong connections with its followers. And, customers love interactive shopping experiences. Therefore, The growth of social commerce is predicted to reach $604 billion by 2027.
Why Social Commerce is Worth More Than Traditional eCommerce
The social media influencers better known as key opinion leaders (KOLs) in the region are excelling at effectively promoting the products (primarily fashion and beauty).
Social commerce is all set to grow 3X faster than traditional commerce Forbes.com
The obvious reason is that their strong fanbase put things in action as suggested by KOLs over social media.Their professional expertise and convincing power never fails to woo shoppers. Moreover, social media influencers are comparatively affordable in reference to the immense brand exposure they bring on the table.
If GenZ and Millennials Is Your Audience You Should Not Skip Social COmmerce
Young people have grown up with the internet and view it as a basic necessity of life. Hence, it's very unusual for them to prefer traditional commerce over social commerce
This demographic is enamored with social media influencers. Their purchase over social media is hugely influenced with influencer content followed by sponsored ads and celebrity posts.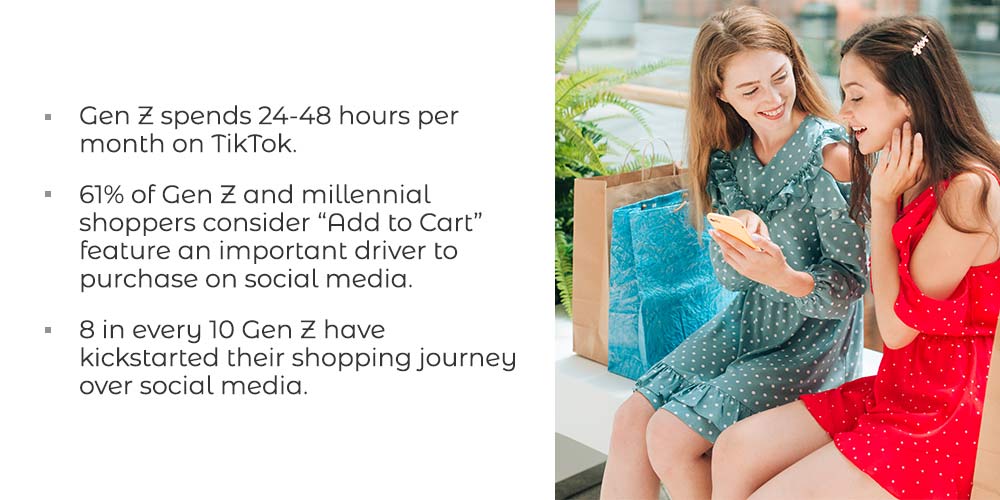 What To Do To Influence The Gen Z and Millennials (Most Tech Savvy Peoples) For Social Commerce
They are value driven shoppers. Gen Z prefers brands that align well with their values. These value include

Animal Rights
Sustainability
Environmental protection
Anti-racism
Inclusiveness
Feminism
LGBT rights

Participation in loyalty programs make them feel valuable to the brand's journey.
Ensure your content is mobile responsive. Most (almost 9 in 10) of the GenZ consider smartphones as their primary means of online shopping.
Personalized marketing messages and tailored product recommendations will definitely grab their attention every time.
Which Social Media To Target For Which Demographics

Best Practices for Online Seller To Diversify Sales with Social Commerce
There is no denying that social commerce is a humongous opportunity for online merchants. It opens up another avenue to deepen customer engagement who might not find visiting online stores convincing enough.
Hence, when your target audience is excited to embrace social commerce, you should be on your toes.
Here are the social commerce best practices to increase customer engagement and boost conversion rate.
Shoppable Content
Shoppable posts are an excellent approach for pique customer curiosity and create a buzz. But, Shoppable live streams are best suited for deep level engagement that leads to product purchase.
Your social posts need not always be advocating your promos and products. Use it to show  how happy your customers are with your products. Moreover, tagging products in such posts makes it easier to complete the purchase instantly.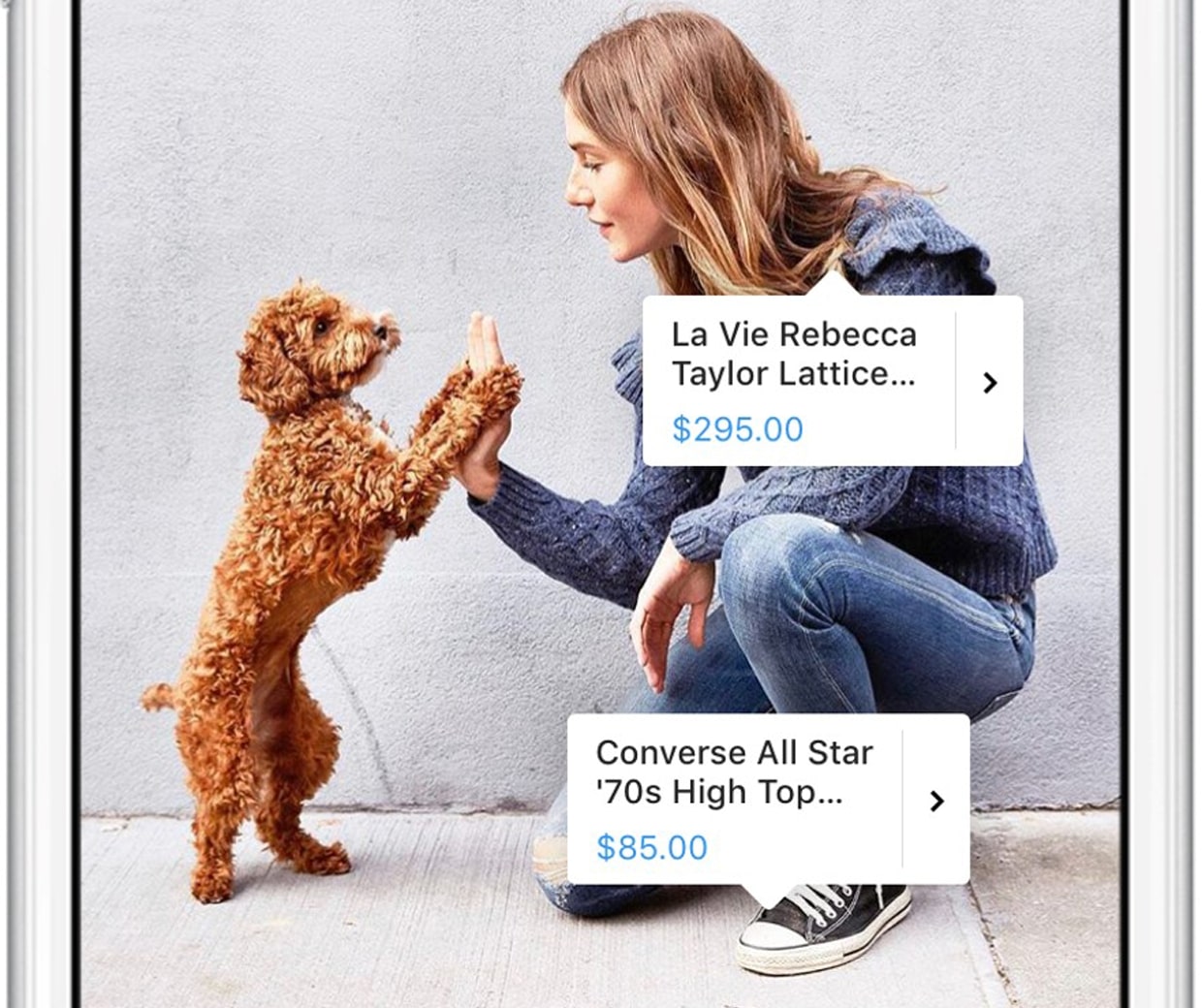 An added advantage of such posts is that it will make your products highly desirable.
Build Trust with User-Generated Content
9 out of every 10 shoppers have full faith in content shared by other shoppers. User generated content is the social proof of your brand authenticity.
Authenticity helps in driving long-lasting customer trust.
Moreover, it has the potential to humanize the brand. UGC sounds like a real person sharing his experience. As a result, other shoppers find it relatable with their requirements. Therefore, a key driver in influencing brand loyalty and customer retention.
Apple's Shot on iPhone' challenge is a classic example of UGC.
Create Buzz Around Brand With Social Media Influencer
Influencers have the power to introduce your brand to dedicated followers who also happen to be your target audience.
As a result, your products get higher visibility in less time. Moreover, a person recommending the product is far more likely to boost brand awareness and bring true engagement than the same amount invested in product advertisement.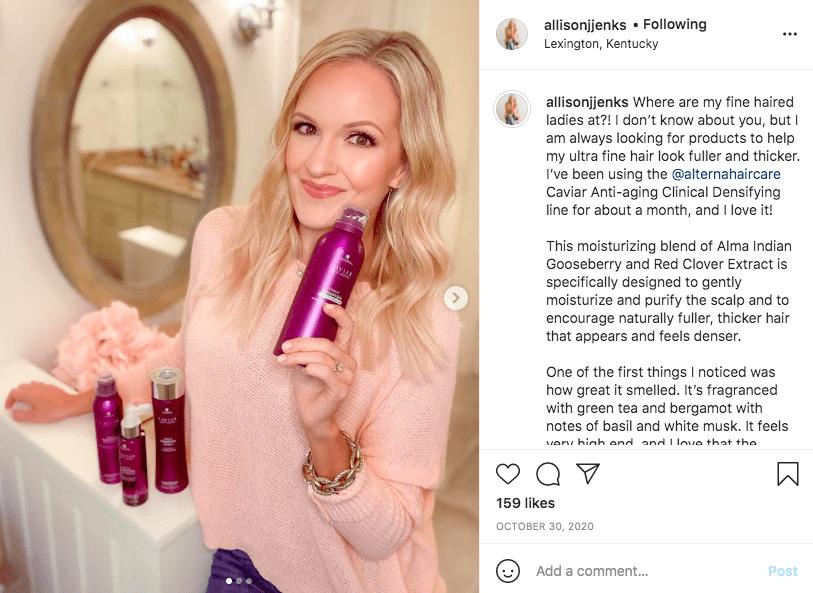 It is to be noted that influencers are experts and they can generate trust in the products even though the product purchase don't happen.
I would highly recommend approaching the right influencer if the majority of your target audience belongs to Gen Z and millennials.
Conversational Chatbot To Respond With High Accuracy
AI enabled chatbots are capable of impressing shoppers with its ability to converse in multiple languages and process past data to suggest and sound like humans.
As a result, shoppers experience high level satisfaction upon receiving answers that are apt and complete. Moreover, chatbot speed and accuracy is independent of increase in number of shoppers who show up with queries at a time.
Giveaways Always Encourage Engagement
Giveaway is among the most searched and lovable words by customers. The feeling of getting something they have been eagerly looking for free is beyond awesome.
It could be eco-friendly products, mystery boxes, travel coupons, latest tech gadgets, or high demand mobile accessories. These are excellent choices that encourage shoppers to tag, share, subscribe, comment, and retweet.
Now, you will feel confident about what has to be done and how to do it for best results. But, you might be wondering if so much effort is needed for social commerce, is it worth putting in?
The answer is absolutely yes. Let me present to you
The Booming State Of Social Commerce
Brands To Get Inspiration For Effective Social Commerce Strategy
Burberry – Used bite sized video and Facebook Live to make products appealing. An effective strategy for impulse buying.
Charlotte Tilbury – Enabled personalized interactions on multiple channels with help of Facebook Live
Dollar Shaving Club – The power of positive feedback should never be underestimated. The california based personal grooming company highlighted words of appreciation and pics unboxing pics on pinterest board.
H&M – The leading clothing brand made its latest products desirable with instagram shopping with links to purchase products embedded in the post.
These Brands have a firm belief that deepening customer engagement will reap long term success. Hence, they are leaving no stone unturned to gather shoppers' attention and meet expectations with impactful social commerce strategy.
Let's Wrap Up – Social Commerce is A Big Advantage To Ignore
Social commerce is not an option but an opportunity to expand your sales touchpoints and reach maximum customers. Moreover, the gratification of purchasing a product as soon as discovering it is beyond awesome . Customers want shopping experience to be easy and enjoyable.
Be an early adopter of social commerce to strengthen your customers' brand loyalty. Becuase the monotonous process of traditional e-commerce feel quite old school. I am sure, you want your shoppers to feel