Part II – Holiday Shopping Feed Best Practices to Win Big this Q4!
Running short of time? Get PDF of the blog in your mail.

Play Now
The pumpkin spice is already in the air and shoppers have already taken the internet to look for exclusive deals and special offers. During Q4, which happens to be the busiest time of the year, shoppers tend to interact with top-rated brands more than ever digitally. For online businesses everywhere, Q4 is the most exciting and hectic season of the year. And there's no question that a well-optimized shopping feed can deliver impressive results in more sales and conversion, especially during the peak season.
The 2021 peak season has just begun. So, are your BigCommerce shopping feeds festive-ready to stand out? If not, then let's have a look at some of the most effective Shopping feed best practices that you must implement immediately.
5 Shopping Feed Best Practices
Go for Merchant Center Promotion
With the crowded holiday schedule, the best thing you can do with your BigCommerce Shopping feeds is to map them into suitable promotions. Plan promotions ahead of time with a proper promotional calendar. With CedCommerce's Google Shopping and Ads integration, BigCommerce merchants can set promotions from the app itself.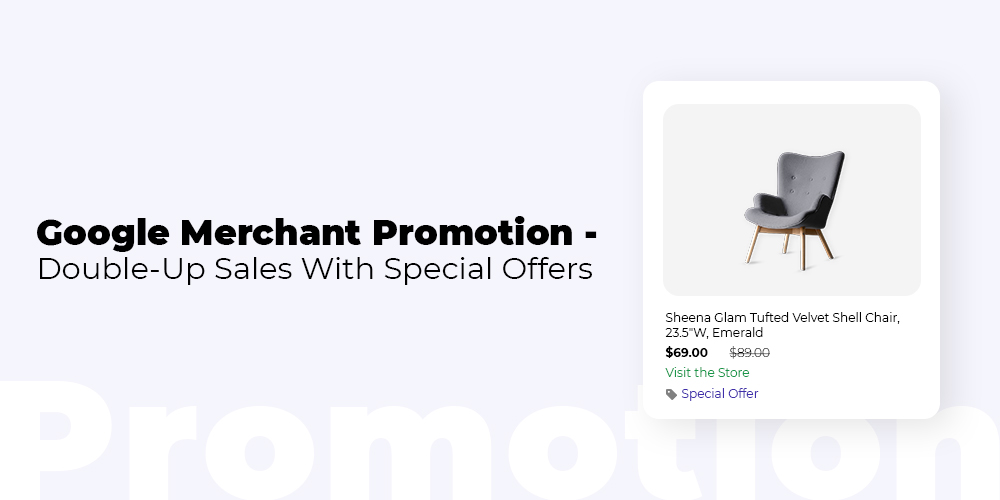 Read more about Merchant Center Promotion setup through Google shopping & Ads integration app by CedCommerce!
To promote your Best-selling product through promotion for the festive season, always ensure to set a long duration for Google to approve. Likewise, if you are already running any promotion, extend the duration to a specific period wherein Google gets enough time to approve.
For example – If you are already running or intend to run a promotion for Black Friday, then make sure to set a duration that can last upto Sunday, and Google gets time to approve. Similarly, for Cyber Monday, ensure its duration lasts until Tuesday or Wednesday.
Resolve Google Data feed errors
Disapproved items or feeds with errors can have a negative impact on the revenues. Products with missing fields or information might not be as impactful as the product feeds that are error-free.
Ensure that all your product feeds are free from Google data feed errors beforehand during the festive rush. It will avoid disappointment and loss of potential customers. Hence, resolving data feed errors is another critical Shopping feed best practice for every online retailer to get their feeds festive-ready.
BigCommerce merchants opted for CedCommerce's integration for Google Shopping & Ads can review and resolve Google Data feed errors from the app itself. Read more about Google merchant disapprovals and way to fix feed issues.
Resolving data feed errors is another critical Shopping feed best practice for every online retailer to get their feeds festive-ready.
Below are some of the common Google data feed errors-
Website URL not claimed
Trademark (TM) violation
Short titles
Long titles
Product Crawl Error
Duplicate Group IDs
Google Product Category
Robot Images
Tax & Shipping
Opt for Google Seller ratings
With eCommerce traffic and purchase rising to unfathomable heights post-pandemic, engagement with review content or seller ratings has also surged. And nowadays, customers are paying more attention to reviews and ratings when making purchase decisions online.
Most shoppers often seek guidance through customer ratings to determine which brand to choose to buy from. With customer ratings, they get a clear view of how much other customers love a particular brand.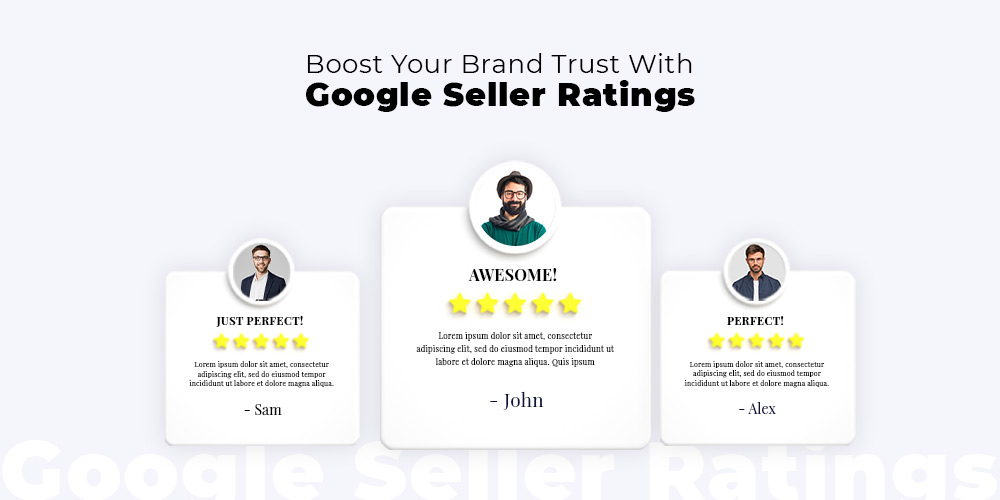 The higher the ratings, the higher is the potential for shoppers to turn into customers. And during the festive, shoppers tend to consider reviews and ratings more.
So, if you are prepping for the most significant retail quarter of the year, which is also the busiest season? Then, do enable the Google Seller ratings to feature from the Google Merchant Center. It is yet another of the most impactful shopping feed best practices for sellers who wish to double up their sales during the festive rush.
Optimize with Google Shopping supplemental feeds
Supplemental feeds help Google to show your products in more relevant searches. These are only an add-on to your main shopping feed, and you must include only the products in which you need to make changes.
During the peak season, wherein the merchants cannot update their primary feeds, supplementary feeds allow them the flexibility to make amendments in no time.
Note- You can only use the Google Shopping Supplemental feed data source in addition to the Primary feed, and such feeds cannot be accepted as the primary data source.
Now, BigCommerce merchants who have connected their store with Google through CedCommerce's integration solution can ask to take the help of our Google experts to create a Supplemental feed for their store.
Merchants can create supplemental feeds-
Add/modify seasonal promotional information (specifically for sale items)
Replace product attributes
Add/change custom labels
Include missing GTINs in feeds
Fix Google Merchant disapproval
Resolve Google data feed errors
Leverage custom labeling
Custom labeling is yet another most essential Google Shopping Feed best practice for any retailer to opt for during the peak season. Setting up custom labels for the newly released or most popular products helps turn a holiday period into a success. Custom labeling is arguably the most powerful tool for product segmentation, especially for Google Shopping campaigns.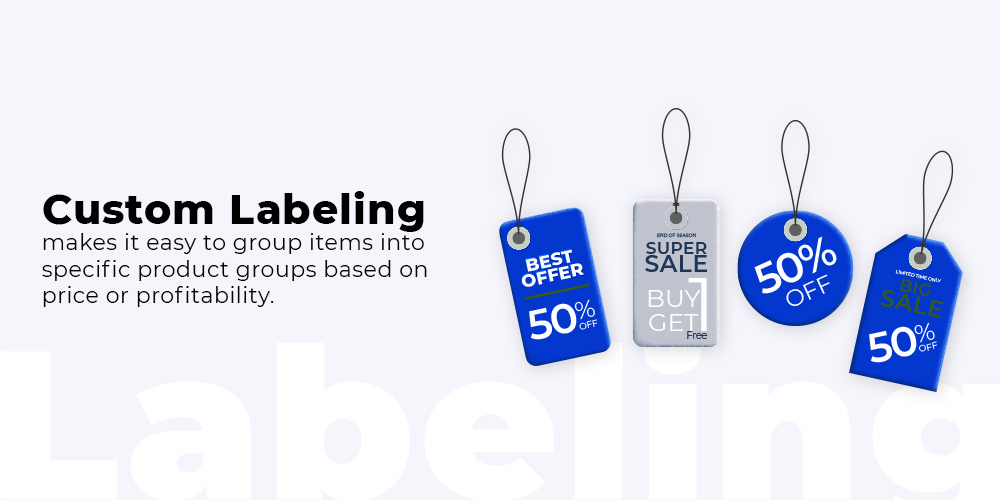 A typical example of custom labeling your Shopping feed would be to group your best-selling products in one. When best-selling product feed is mixed with poor performing product feed in a single campaign, it will limit the budget and cannot do bidding on the best-selling products independently. Moreover, it will restrict the visibility of best-selling items, which will skew the final reporting metrics.
Ideal Custom labels for BigCommerce merchants to set up for peak season are-
Price range
Profit margin
Festive sale items
Seasonality
Closing thoughts
The holiday season is a really special time of the year, and it's an excellent opportunity for your products to shine out if optimized and prepped up in the right way.
Whether shoppers buy items on Black Friday, Cyber Monday, or hustle for the last-minute Christmas gift, optimizing Shopping feed can be impactful to help you maximize revenue and increase holiday sales before the new year. Opting for Google Seller ratings, Google Shopping supplemental feeds, Merchant center promotion, etc., are all some of the most impactful strategies which you can opt to optimize your product feeds.
The best part is if you haven't evaluated your product feeds lately? Then still you've got time to get involved with Shopping feed best practices for optimization and enrichment.
There are countless ways to optimize shopping feeds to help your business grow during the busiest retail quarter of the year.
For more interesting updates and resources for Google Shopping!