Pandemic and the Search Engine Marketing Behavior
Running short of time? Get PDF of the blog in your mail.

Play Now
Is COVID19 hampering your Running Campaigns or are they Sustained! Let's find out. Search engine marketing is a major aspect, during these crisis times. No company is working without running their paid campaigns on Google to serve its products and services on the search engines for instant results on sales and revenue. We have seen a downfall in conversions data in some accounts while some of our clients are keeping up with the pace without having a negative curve on the performance of their overall ad, obviously considering the extraneous factors playing a role here.
A sign of relief for your account during this Global Crises
So what's going on with your campaigning especially your search engine marketing campaigns? Are you clueless on how to move ahead and see these times through with minimal damage to your business? Obviously, the risk with Search Engine Marketing becomes heavier as it's a direct investment pooling into Google's pockets without having much of a RETURN. Well, we have got good news for you and you may want to ask your marketing firm or an agency to look this out for. Google recently announced a relief fund in the wake of this global crisis.
It's a total of $800+ million to support small businesses and crisis management but SMBs should focus on that $340 million in Google Ad credits. Here is an excerpt from the blog, "$340 million in Google Ads credits available to all SMBs with active accounts over the past year. Credit notifications will appear in their Google Ads accounts and can be used at any point until the end of 2020 across our advertising platforms. We hope it will help to alleviate some of the cost of staying in touch with their customers."
You should look for more details about this Google Ad credits in their support links: COVID-19: Ad credits for Google Ads Small and Medium-sized Businesses
So, What should be the final decision?
So, coming back to our question should you be running your google campaigning program or pause it during these dark days. Well, we have got a few theories and concepts and would recommend you to go through these before jumping to any conclusion:
Measuring your ROAS
Are you getting a return on your ad spend (ROAS) through your campaigns during these times?
Well, it all depends on how planned your campaign is especially during these times. If you are getting conversions and your RETURN is maintained, then pat yourself as you are doing a good job.
Just check if you are considering these important metrics while optimizing your campaigns for even a better result.
Keeping an eye on your competitors Via Auction Insights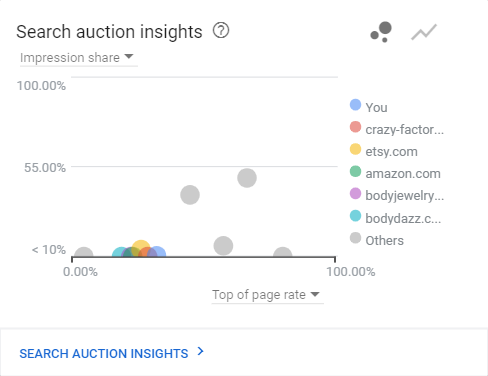 Check for the auction insights report to find out if you have got a competition going around. You may get surprised to find better placements and lesser competitor names there. Well, this is the other side of the coin a lot of businesses are overthinking and not realizing that the global crisis doesn't need to have a compulsory impact on their business as well. So, maybe a wrong decision to halt the campaigns without reassessing its sole impact on your business.
An Eye on Your Conversion corresponding to the Device

Conversion and device relation. This lockdown has changed everyone and so is their device usage. More and more people are now using mobile and tablets more than ever. While mobile is not a surprise here but tablets yes of course.
You may see conversions coming from this innocent guy nowadays. Well, this is how user behavior with perspective to device usage is changing. You may want to bid higher on tablets. Obviously analyze if the costing and other conversion metrics are favoring your overall campaign objective.
Study your Cost Per Click:
If you are running search campaigns, you must be seeing a dip in the avg. CPC's. Make the most of these days as this might be the causal reaction of a less competitive marketing sphere.
Sustaining Your Investment
Do you see a dip in your Returns? If yes, then how much should you be worried about it?
If this is the case, then ask yourself a simple question. How much can you sustain to spend considering that there are markets which are completely shut down? You may think that if the results are less profitable as compared to your golden days, you may want to compromise a bit these days and keep on campaigning to keep a traffic flux maintained. Think of it in this way as well that you are shielding your customer base from competitors as they might not have stopped running ads.
But the question may arise is this dip due to a changed marketing horizon or you are doing it the wrong way. We do provide a Free Consultation on your Google Ads Account to help you with the mistakes and loopholes you might be doing and provide you with proper guidance on how to plan your business ahead during these times.
What if your RETURN is a negative metric?
We would not be surprised to see the campaigns going down with their performance even if you have got everything right set up. It's more than what we think it is. People are dubious about their decisions and while you may see searches on Google but they are less likely to convert during these times. In return, you may find controlled CPCs but a higher cost per conversion and thus lower conversion rate.
If this is the case with your campaigns then we would say not to panic as this is an obvious stage to witness this. We have seen accounts with fluctuating numbers across the industries. Some have seen a drastic hit while some are sustaining this crisis. Should you still be considering running your campaigns or is it time to rethink your campaign objective? Maybe if you are finding your profits on the extreme corner, it may be time to rethink and re-strategize your campaign objective. For a non-functional logistics partner and fractured manufacturing department due to lockdown
So, what now? You don't have a product to advertise. What marketing plan should you opt for? Or on the contrary, should you really be thinking of advertising anyway? Many experts may argue on this about the investment in the marketing sphere without the backing of your physical product. But, at times like this, consumers are more focussed and more interested in listening to their brands. So how do you plan to communicate with your customers during these hard times.
It could be anything. Just think about your product or a service and be creative about it. Think and try finding a correlation with this current changing scenario and how you can be of help while subtly pushing your brand and product line. Advertising is not the goal here but branding is.
Brand visibility and building your audience list to remarket later is going to be your new game plan.
In the world of search engine marketing, analyzing the audience's behavior will give you a fair bit of data to take action and convert them in the coming days. Are you planning to lose on them or have a funnel to get them into right now.
An increase in screen time has a lot to say understanding this data and decoding it is essential for you as a company to plan your strategy ahead of time. Well, this speaks volumes that the customers are spending more time on browsing and surfing the internet which leads to creating a perfect scenario for your display campaigns for branding perspective. Attracting these future prospects to your site can be a good strategy for your business to increase your brand's reach.
Pro tip :
Don't forget to add the Google Remarketing tag to your site so that you can add these visitors to your audience list to remarket them later. Though we are uncertain about the coming days, we will certainly get over this. And once the market stabilizes and the supply chain starts to fuel your business, you are going to witness fierce competition with increased CPCs of commercial keywords. The marketing cost of your targeted keywords are going to be higher than normal. And this is where your remarketing list can come into great action. It is seen time and again that the costing on remarketing audiences is lower as compared to new audiences.
Final words on your Search Engine Marketing is to audit your campaigns on a daily basis and keep a track on how and where you are leaking money. Ultimately we know that it all boils down to revenue but neither these are usual times nor your marketing objective.