Online Auction System for Magento 2 – Cedcommerce
Running short of time? Get PDF of the blog in your mail.

The Auction is a proven formula for success used to great effect by business owners and marketers. Especially in the modern digital world, the online auction system is, continuously, helping brands to offer the products to less that their value. Thus, generating a huge demand for their products, and respective footfall on their websites.
Therefore, keeping all the elements, necessities and dynamics of an online auction, cedcommerce presents to all the magento 2 users, comprehensive and turnkey online auction system.
Upon installation, it readies your Magento 2 website to help a successful online auction campaign, thereby, enabling you to generate increased revenue and footfall your website. Also, it enables magento 2 online store owners to strike a chord with their dedicated audiences.
Features of an Online Auction System for Magento 2:
1. Admin can select products from their magento 2 stores (Magento 2.1 compatible) and make them go under the hammer. (See below image)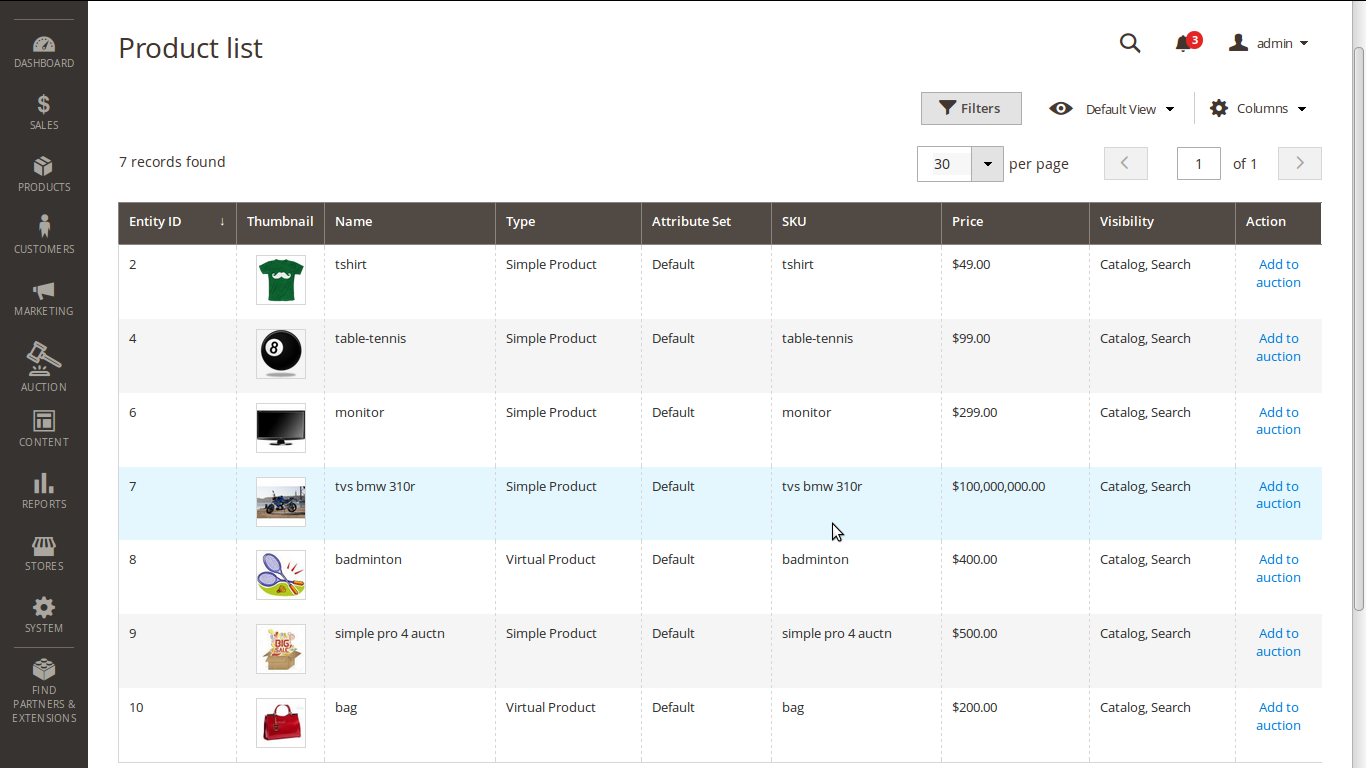 2. Before the products are listed for auction, you can set the base price of the auction, start and end time among other parameters of the auction. (See below image)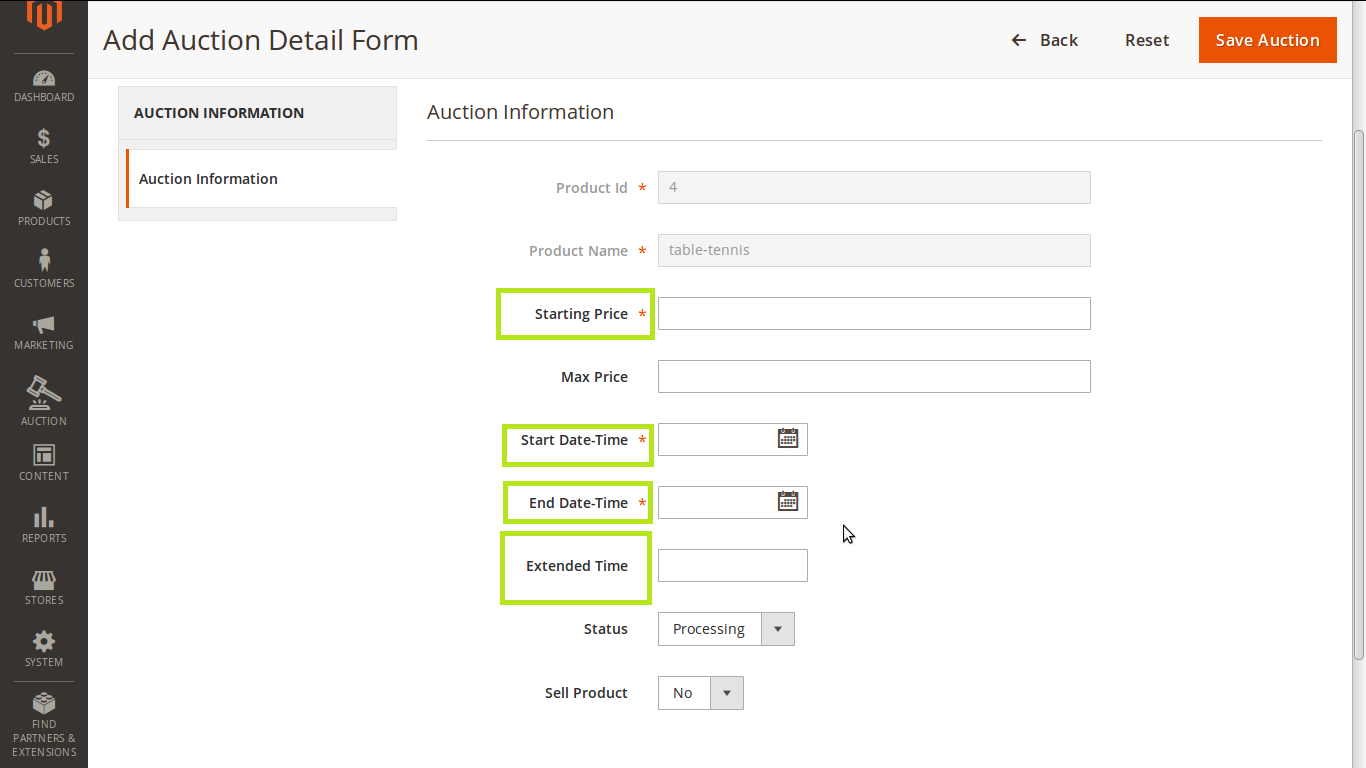 3. Also, you've total control over the commencement and culmination of the auction. Once, an auction is under process, you can increase the auction time as many times as required.
Online Auction System: Learn More
4. Since the bidding is a dynamic process. Therefore, there are provisions to make auction dynamic. Where you can create different slabs and corresponding incremental bid prices in the ascending order of these slabs. Once, bidding crosses one slab, the bidding value changes (and becomes what you've set) (In above image)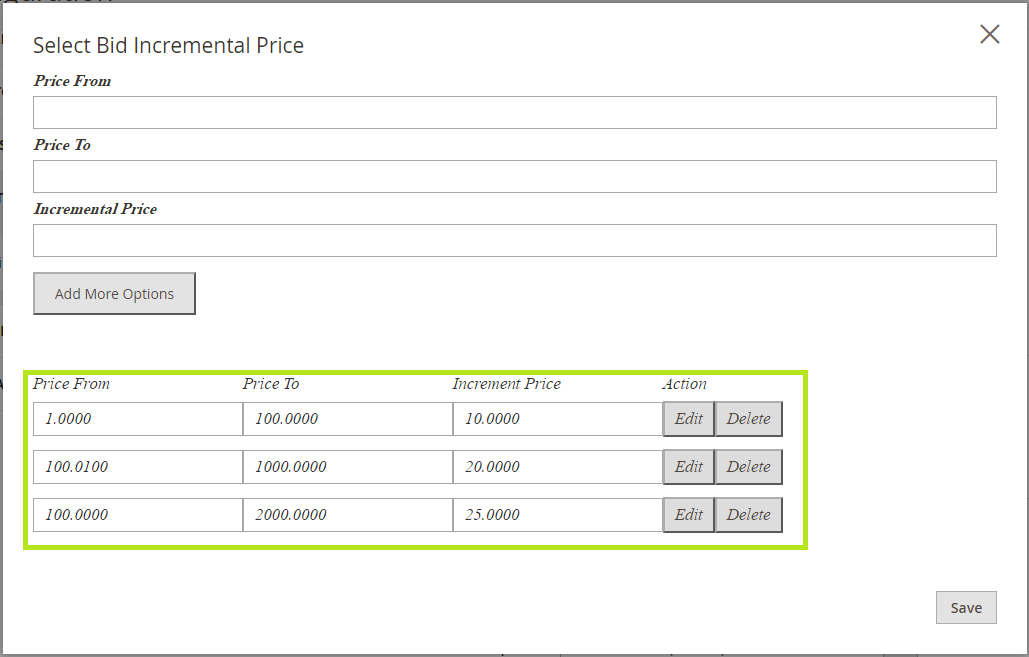 5. To ensure the seamless auction process, and make it exclusive, only logged in customers will be able to place their bid, and a confirmation is asked from your customers to place the bid.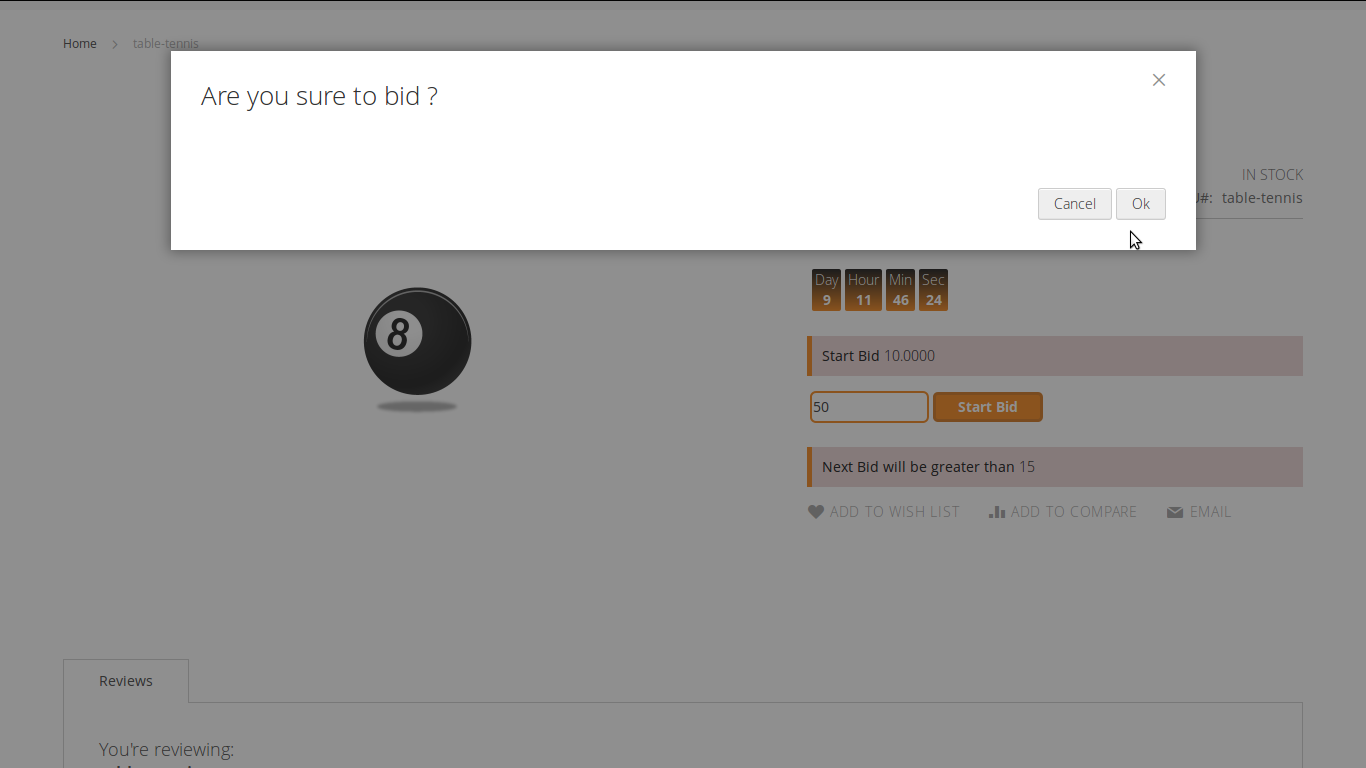 Also, it is under your control to accept or reject a particular bid from the customer. And, once the winner is decided, an e-mail is sent to the winner.
Also, the extension adapts according to the Magento theme applied at your store. Visit the page for more information.
Conclusion:
When these aforementioned features come with free installation and lifetime free upgrades, along with the most competitive pricing, taking a final call to implement this ever-successful marketing and sales tool won't be that much harder. Isn't it?
Thanks for your Interest!
Team Cedcommerce!