Omnichannel Retail is the Best Way Forward For Online Merchants
Running short of time? Get PDF of the blog in your mail.

Play Now
As you plan to adopt omnichannel retail strategy, let's take a deeper dive into the nitty gritty of a successful omnichannel strategy. Let's address them to have a crystal clear understanding of untapped growth potential that stays hidden until successful implementation of an omnichannel retail strategy.
Having said that, let us analyze different elements of a perfect omnichannel marketing strategy. It will be helpful to provide a better understanding on how to structure your approach to get the best outcomes.
After all, The increase in revenue is 32% upon adopting omnichannel approach.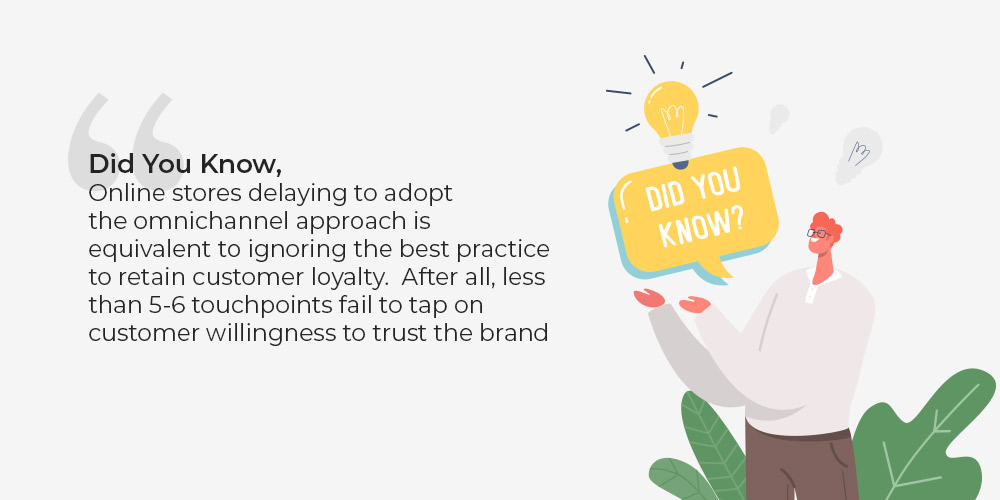 Key Elements of Perfect Omnichannel Retail Strategy
Undoubtedly, the pandemic of 2020 had shaped customer shopping behavior in a manner that the idea of omnichannel retail is now more relevant than ever.
From product search till product purchase customers have a multitude of experience with brands across numerous touch points. Knowing about important elements of omnichannel marketing strategy plays a vital role in ensuring the shopping experience is the same on every channel.
First Element – After Online Presence Build Offline Presence As Well
Having an offline store allows customers to feel and see the product. Customers get the opportunity to best decide if the product is authentic and puts an end to fear of buying counterfeit products. As a result, it boosts their confidence and they have a strong reason to trust in the legitimacy of the brand. This approach helps to win new customers who are hesitant about first purchase from the brand on their website.
Second Element – Get A Mobile App For Business
The purpose of reaching out to customers using mobile apps ensures you incorporate an effective channel to add convenience to customers shopping journey.
Customers can stay connected with brands via mobile apps even with poor internet connectivity.
Moreover, customers' first choice to explore brands is on smartphones because it allows on the go experience. Therefore, mobile app is the best option to broaden channels of engagement.
Third Element – 360 Degree View of Customer Behavior
Knowing your customer at the deepest level is of high importance for omnichannel retail strategy. The more you know them the better you can predict their behavior.
Identify all touchpoints in the customer journey with your brand starting from awareness till decision.
From these touchpoint segregate sources of gathering data like websites, mobile apps, social media apps, SaaS applications used for product marketing.
Gathering all relevant data on a single platform where it can be managed and analyzed efficiently.
These insights will present a crystal clear picture of customer persona. As a result, a highly accurate customer profile comes into existence. It will reveal a lot about customer preferences and values.
Fourth Element – Truly Omnichannel Customer Service
The best version of omnichannel customer service includes email support,knowledge base, chatbot, voice calling, expert community forum and more. The idea is to create an ecosystem with numerous communication touch points. As a result, It will take care of anything the customer wants to communicate.
The three big advantages of enabling omni channel customer service are
Shoppers can select the most appropriate products that meet their needs in comparatively less time.
Clear doubts in shoppers' minds about the brand that go unanswered due to limited communication channels. Therefore, it helps in strengthening trust.
Communication is made convenient for customers. Therefore, customers reveal a lot of insights about their shopping behavior. likes and dislikes and purchase patterns. It is helpful in delivering personalized shopping experiences.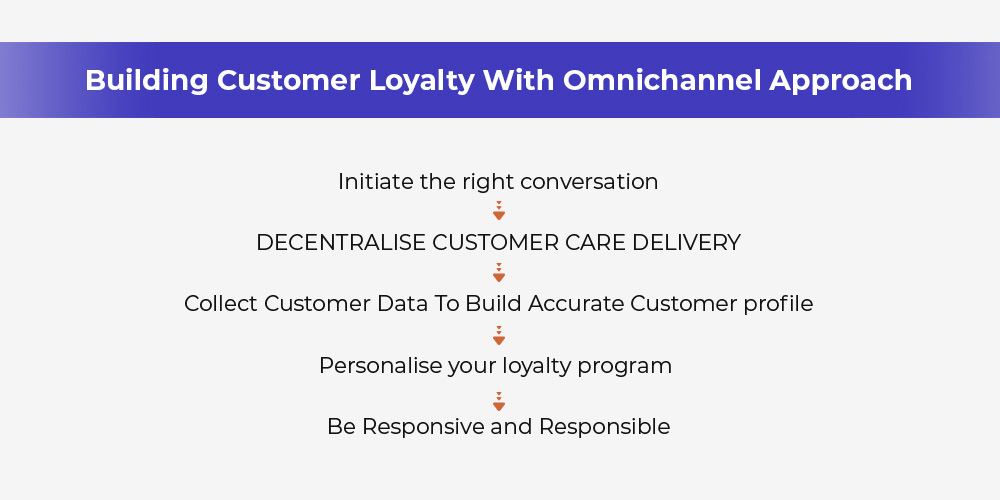 Moreover, the earlier you implement omnichannel customer service the easier it will be to gain a competitive advantage. After all, 9 in 10 retailers lack the expertise and technology for successful implementation of omnichannel customer service.
Three C's That Counts A Lot For True Omnichannel Experience Possible
It might surprise you but B2B customers are habitual of interacting with brands via ten different channels. Non B2B customers also prefer multiple channels to interact with the brand and explore it to an extent of trust.
It seems omnichannel retail is key to engage your audience over every channel without diluting the brand experience.
Consistency
Your omnichannel marketing strategy needs to have a consistent brand image and voice. These are two crucial elements to ensure superb and connected user experience.
Convenience
The amount of comfort you can deliver to customers to shop with ease over different channels builds customer loyalty. Despite selling only in brick and mortar stores it is important to have a website. The website allows your customers to stay updated with the latest products. After all, not all customers are in close vicinity of the physical store and sometimes they are too busy to step out.
Communication
Allowing customers to interact with brands over multiple channels that are unified is omnichannel communication. As a result, customers never have to repeat their queries upon communication with a brand over a channel different than the previous one.
Businesses upon adopting omni channel communication strategy witnessed a striking 89% rise in customer retention. Therefore, the strongest pillar of Omnichannel retail is communication.
Let's understand it with an example
The Customer clicks on your product ad. It's his first impression.
Customers visit the website and go through all the products. He connects with customer support to ask the queries.
He goes to your brick and mortar store and purchases the item.
After a few days the customer has a post purchase query. He choses to get it resolved over the email.
Customer got his query resolved over email and was not restricted to revisit the shop. It was possible due to omnichannel communication.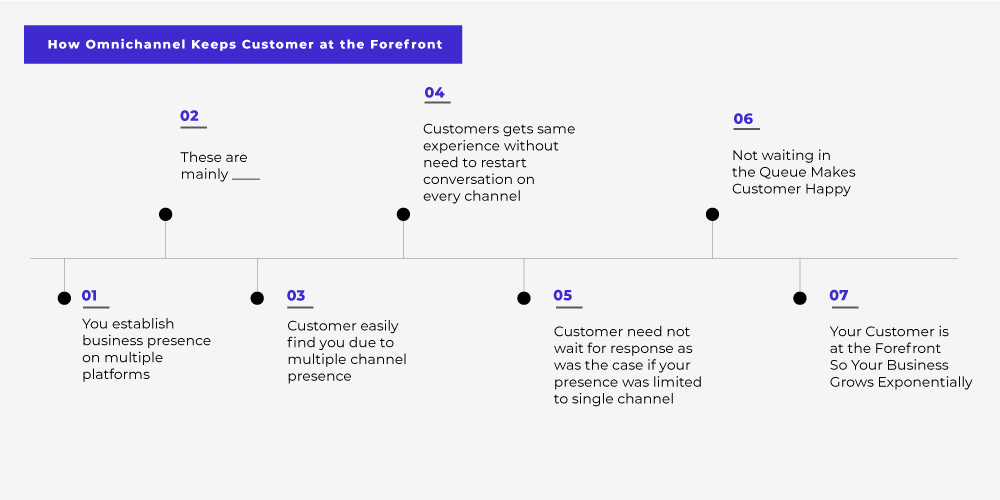 Omnichannel communication leads to better customer retention due to
Speeds up query solving
Available to customer where they are
Customer need not explain everything again.
Moreover, omnichannel retail improves business likelihood to deliver similar brand experience across all touchpoints during customer shopping journey. It won't be an exaggeration to consider omnichannel retail strategy has the highest potential to fetch more loyal customers than any other contemporary approach.
The Benefits of Rightly Implemented Omnichannel Retail Strategy
Post purchase instructions for the product can be sent over email. Customers won't call the support for the set up process. The workload of customer support can significantly be reduced. As a result business saves on the cost of hiring extra resources.
It allows businesses to stay competitive. Multiple channels to complete a transaction and preferred transaction methods are important for 67% and 40% customers respectively. Both can be achieved with an omnichannel approach.
Personalized shopping experience is easy to achieve. Customers love to find out in-store inventory while shopping online. Finding out products ordered online can be picked offline is a thing of immense joy.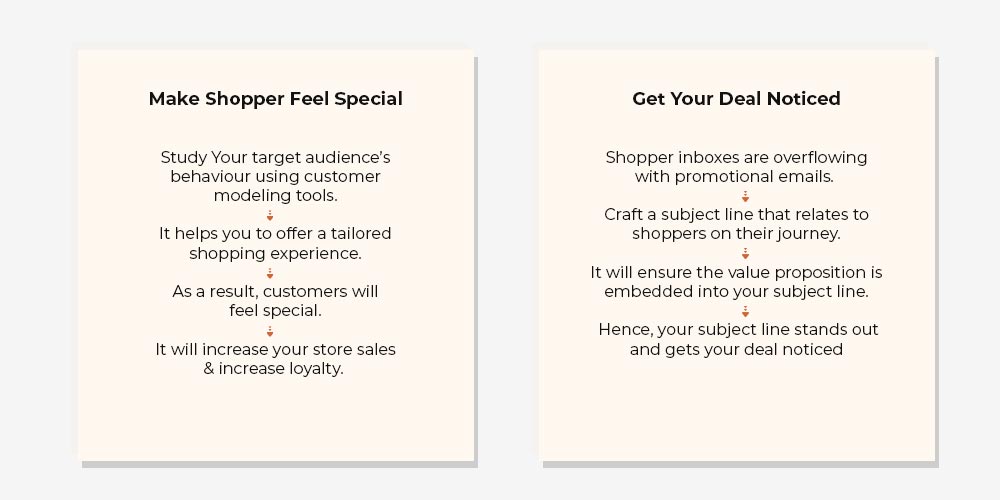 Omnichannel Retail Paves The Path To Customer Loyalty (The Most Valuable Asset)
The omnichannel approach revolves around gathering every bit of customer detail that emerges during customer interaction with numerous channels (devices). Having loads of relevant information helps in narrowing down the most effective approach to influence customer shopping experience.
As a result, you can decode customer profiles to deliver hyper personalized experiences for individual customers. Making customers feel valued sparks and strengthens the trust. Omnichannel retail approach ensures the trust is maintained and faith in brand increases over multiple interactions in the future. As a result, business gains loyal customers.
Best Practices To Gain Customer Loyalty Using Omnichannel Retail Strategy
Maintaining consistent messaging and voice across different touchpoints.
Personalized and seamless shopping experience despite customers switching back and forth between channels.
Be able to effectively communicate with customers on all possible channels. More interaction equates to better familiarity with the brand.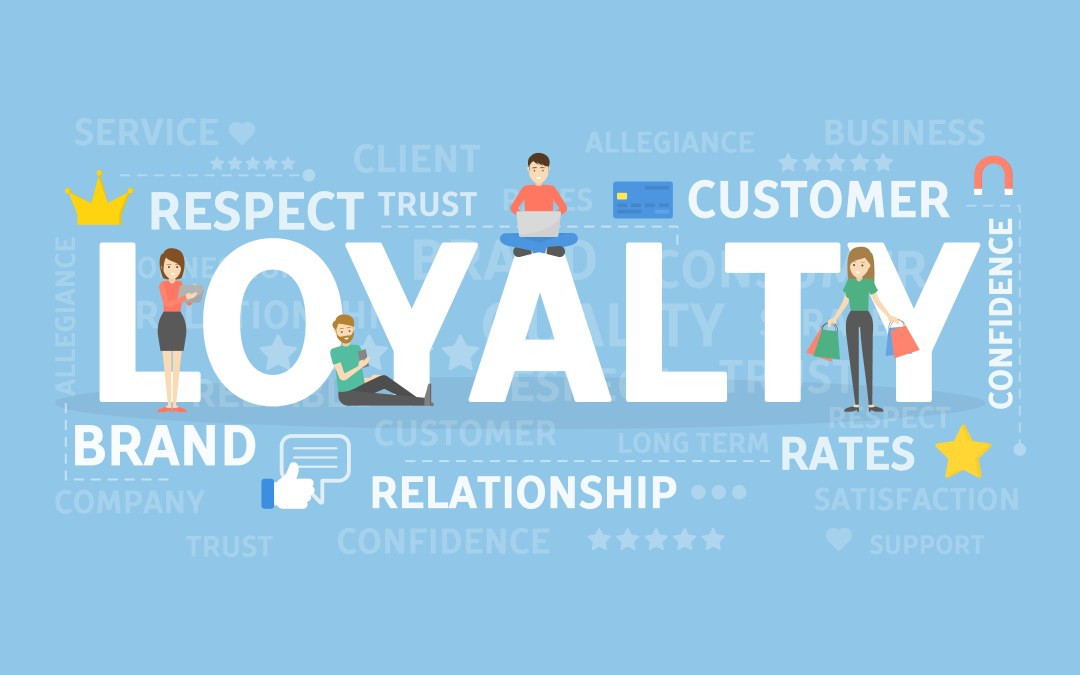 image credit: calltheone.com
Loyal customers spend 67% more time with over different channels with the brand they put their trust in.
All Things Considered – Omnichannel Retail Makes Long Term Success Possible and Easy
Omnichannel retail approach enables a holistic shopping experience that is high in comfort. Therefore, loved by the shoppers.
Moreover, ensuring the best experience is necessary to survive the rising competition and customer demands.
The early adopters of omnichannel retail strategies have achieved an 89% customer retention rate.