List of Top selling Items to Add on Amazon-Shopify Store this Christmas
Running short of time? Get PDF of the blog in your mail.

Play Now
Selling on Amazon has never been an easy job! Each festive is a great opportunity, but do not ignore the fact that with it comes great details of what's in demand, the consumer trend, best-selling products, and strategic marketing ideas. So, finally, CedCommerce is here to help you with this quick-read blog on Amazon Bestselling Items for Christmas, what will trend and some last-minute revenue-generating marketing ideas.
As of February 25, 2023, the New and Improved version of Amazon by CedCommerce is now known as "CedCommerce Amazon Channel".
Amazon Best Selling Items for Christmas 2022
Amazon is ready with some unique and most-demanded best-selling products that look cool and colorful. Have a look
Premium Gift Box
Gift card in a Gift Box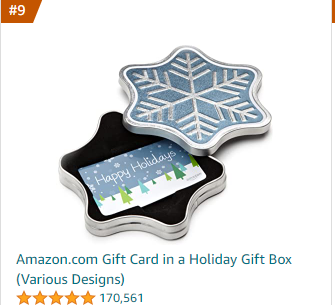 Christmas Scented Candles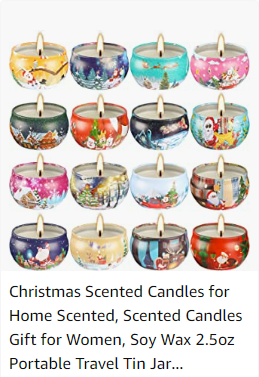 Christmas Nativity Set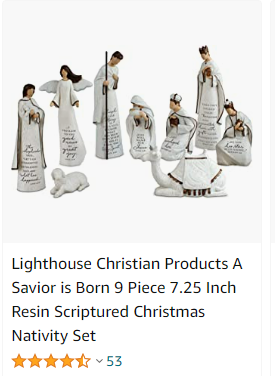 And the list is unending. You can click here to get the trending list and always add them to your catalogs this Christmas.
Meanwhile, you can also see some fantastic sales facts about Christmas.
Christmas Shopping Trends in 2022
These trends show how time and advertisements are shaping the demand of the people. Take a sneak peek below
The top categories people wish to purchase from alcoholic and non-alcoholic beverages 33%, food 30%, clothing 30%, shoes 23% and books 17%.
85% of people prefer free shipping, and 15% of people like fast shipping.
Emails with personalized subject lines increase sales by 138%.
50% of Christmas shoppers go for retailers and brands that perform sustainable practices.
47.4% of people want to buy jewelry on Christmas, while 32.3% of men said they would prefer gift vouchers.
The proper knowledge of trends and promising research on the most demanded products is just halfway through. Why? That's because you need strategic marketing tips and plans to get sales.
Since Christmas is coming soon, let's just look at some last-moment revenue-generating tips that won't take much of your time and money!
Last-minute Christmas marketing Ideas for your Amazon-Shopify Store
These last-minute marketing ideas can help you build loyal customers by simply understanding what people anticipate during the holiday season and at the last moment. Here are some quick tips for you if you own a Shopify store or even run a business on Amazon.
Ask your customers to participate
You can run a hashtag campaign to ask your customers to post their videos and photos along with their reviews of your products. This would help you grow credibility on social media.
Give your Shopify store good UI/UX
A look, navigation, theme, and product categories should entice prospects to go deeper and make a purchase decision. CedCommerce can help you set up a Shopify store with a Christmas theme, layouts, and navigation.
Extend Generous Discounts
Give good discounts. Mostly 40% discount and above is what customers generally click for. Offer good deals and discounts and help your customers with good reasons to shop from your store.
Run ads on Amazon 
Running the right ad campaign with keywords, descriptions, and other details need expertise. CedCommerce has that expertise that you would not want to ignore! CedCommerce extends excellent marketing services to Amazon-Shopify sellers that help them become leaders on Amazon, and running sponsored ads is one of them.
Make sure to give Free Shipping
Free shipping services are essential if you want your prospects to make a final purchase. Most of the cart abandonment is the result of a lack of good shipping options.
Send personalized emails to the loyal customer
Curate emails that talk about the interest of your customers. Personalized emails serve an excellent conversion rate and keep you more connected to your customers.
Summary
Christmas is a big day worldwide, and you would not want to lose on any ample sale opportunity. So, keep your store ready with the right tools and strategies. Also, if you are looking for an integration that can help you integrate your Shopify store with Amazon and automate and sync your feeds, consider Amazon by CedCommerce app.
Let us know your opinion in the comment section below.