Instagram Ads: Why are they becoming the best option for promotions?
Running short of time? Get PDF of the blog in your mail.

Play Now
Gone are the days when brands had to struggle to reach their target audience. 'Word of Mouth' was the only option for the them to grow their reach and visibility. Now, digital transformation has changed the dynamics of branding. A huge online social media presence made it convenient for brands to reach their prospective audience. Social media campaigns like Facebook and Instagram ads give the brands a great opportunity to promote their products or services more efficiently and effectively.
In this post, we would be discussing how Instagram is growing rapidly and becoming the best option for brands to promote their business.
"A forecast from October 2020 estimates that there would be nearly 1.2 billion Instagram users worldwide in 2023." Statista Report.
Surprisingly, Instagram is giving Facebook – its parent company, tough competition in terms of generating ad revenues.
With this increasing popularity and growth of the Instagram platform, it is emerging like a boom for brands to market their business.
What are Instagram ads?
Instagrams ads are a medium for brands to reach their prospective audience. Brands pay for the sponsored content to reach the maximum targeted audience. They can be in the form of images, videos, or any other form of visual content. Instagram is effective because it focuses more on visual aesthetics and content.
Types of Instagram ads
The reason why brands prefer Instagram is that it is diverse, having different formats and features. The major ad formats Instagram offers are:
Single Image ads
Stories ads
Reels
Carousel ads
Video ads
Collection ads
Explore ads
IGTV videos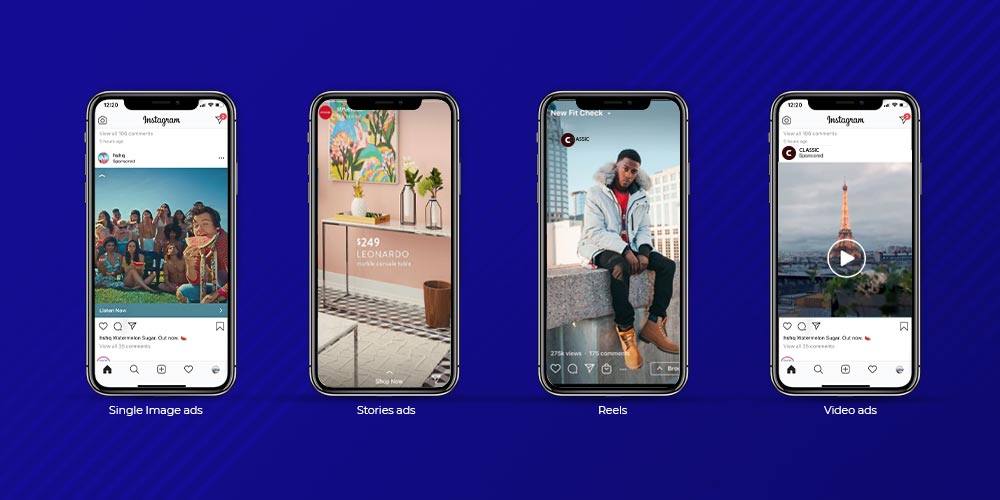 Why are Instagram ads becoming the best option for business marketing?
There are many reasons why Instagram is evolving as the best option for brand promotions. Especially, for small size or freshly launched businesses, it is becoming the best choice for increasing brand awareness.
Here are some of the enticing benefits of Instagram ads that attract brands to promote their business on it:
1. One of the most used apps by people: Grow your brand with the fastest growing platform
Instagram holds 4th position at the world's "most active social media platforms" with 1.386 billion active users in terms of potential ad reach.
Out of the 7.9 billion current world population, 1.386 billion people being present on Instagram shows its worth for the brands.
The numbers clearly display that around 1 out of every 6 people is active on Instagram, and this number is continuously growing. So why not brands take advantage of this growing number to reach wider audiences?
2. 90% of Instagram users follow at least one brand
90% of the people present on Instagram follow at least one business on Instagram and 50% are more interested in brands when they see their ads on Instagram.
Thus, if 9 out of 10 people are following business pages on Instagram then there must be a compelling reason behind it.
3. The best platform to boost brand awareness
Instagram has several features that enhance its visibility among users. Brands can promote their content in many ad formats. For example, through images, videos, carousels, collection ads, stories, IGTVs, and more. It also focuses on visual content and visuals tend to attract users' interests more effectively.
4. Improvised audience targeting
It is of utmost importance to choose the audience that suits your business goals. With Instagram, you can do it very effectively.
Firstly, define buyer personas and look for what kind or age of audience can be targeted as your prospects. The audience targeting can be based on locations, demographics, etc.
The demographic factors may include age, gender, interests. Or, choose any location whose audience you want to target.
It depends on your business objectives how you want to customize your audience.
The two other targeting options can be:
Custom audiences – Your existing customers
Lookalike audiences – The people likely to be interested in your business
5. Personally connect with the customers on Instagram
With at least 2-7% of users interacting with each post by brands, Instagram is having the highest engagement rates for brands.
It is because the platform can create more personal connections with the audience than any other social media platform. Thus, an effective way to connect, interact and engage with the audience is Instagram.
6. Additional enhanced features on Instagram business profiles
Business profiles on Instagram have some additional benefits for brands when compared to personal profiles. If you have not created or switched your account to a business profile, do it now. Because the features may have some major impact on your account's performance.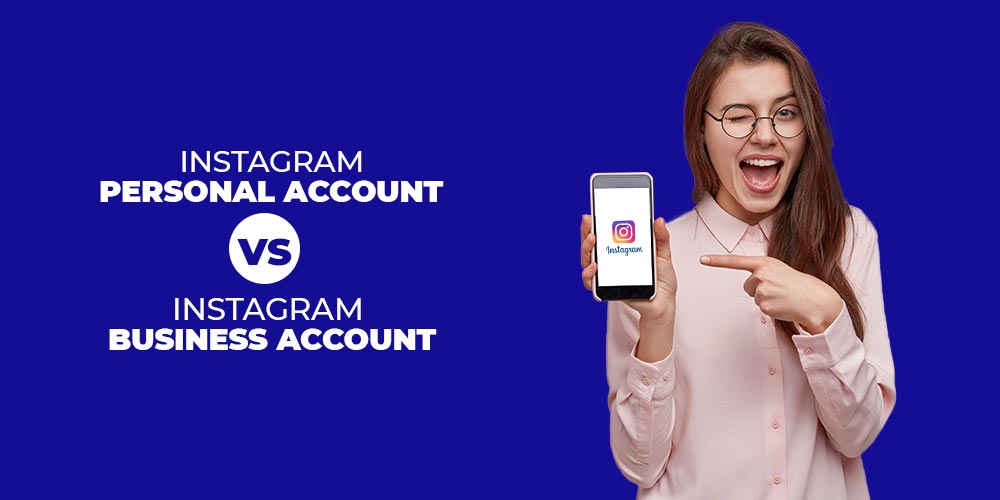 Here are the benefits of moving your business to an Instagram Business Account:
Updated Bio – You get some premium features with an Instagram business account. For example, you can add address, CTA button, etc.
You can schedule your post for any time or date
Set up your own Instagram shop with an Instagram Business account
Shopping plus checkout: All can be done within the app
You can create social ads within the app
Instagram Insights to track account
You can add a contact button with the business account
Integrate WhatsApp account and link it to your Instagram professional account
Add links in stories
Instagram quick replies option
Track impressions on Instagram
7. Various ways to promote content on Instagram
Cross-promote your Instagram content on other platforms. For example, you can target the Facebook audience as well (Facebook being the parent company of Instagram).
Interact with the audience in the comments section or engage them with stories, live videos, or other creative visuals. Or, connect with similar businesses or influencers to garner the attention of customers.
8. Budget-friendly
Instagram is the most economical way to promote your business. Initially, you can utilize the platform's free features of the app to reach people or increasing awareness with Instagram posts.
Later on, if you wanna get some added advantage or want to grow your audience reach, go for paid ad campaigns on your top-performing posts. You won't be needing a huge budget to set up an Instagram ad campaign.
Unlike other PPC campaigns, Instagram is cheap and gives you maximum ROI. Marketers know the worth of Instagram ads very well as it serves them with the best ROIs.
There are many factors on which your ad spend is based. You just need to set the ad budget smartly depending on your business goal to get the most out of it.
9. Appealing visual marketing features
The first thing that attracts the viewer to any ad is its visual content. Moreover, visual content allows you to showcase your product more aesthetically with in-depth details. On Instagram, one of the most effective features is that it focuses more on visuals.
The psychological reason why brands are focusing more on visual content is that the brain processes visual information 60,000 times faster than text.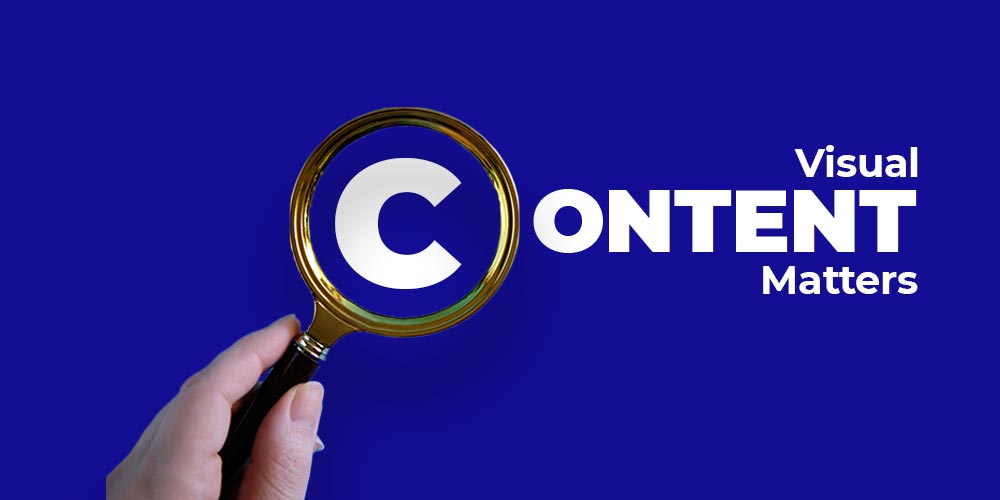 Take advantage of visual content in your ad copy to attract and reach more customers.
10. Retarget your audience
Abandoned carts are something that irks almost every seller. Retargeting old leads or customers with ads has transformed the way brands target the audience.
Retargeting or remarketing is the way brands remind the audience of their abandoned checkouts in an attempt to convert them into their paying customers.
With Instagram, it is now very effective to reach out to your existing customers or visitors.
Here is how to Retarget on Instagram:
As we know Facebook is the parent company of Instagram. So, the first step to retargeting the audience is to install Facebook Pixel on your website.
Then, login into your Facebook Business Manager account, name the Pixel and follow the prompts. Then, install the code in the HTML of your website.
The four steps to follow to retarget audience on Instagram are:
Create Custom Audience
Create your ad campaign and choose the objective of the campaign
Design your ad
Launch the ad campaign
So, these were the 10 reasons why Instagram excites the brands the most for promoting their brand.
Though, in order to get the most out of the Instagram ad campaign, it is essential to create compelling Instagram ads to stand out in the crowd and gets the attention of the customers.
Below are the steps that you can follow to create ad content on Instagram to boost your brand promotions:
Decide your goal
Set up your ad campaign
Segment your audience
Pick the best quality visuals for your ad copy
Create personalized user-generated content
Create content that evokes emotions
Choose captions wisely
Add the suitable #Hashtags
Add CTAs
Launch the campaign
To Summarize
The only goal of using social media ad campaigns by brands is to target their prospective audience and boost sales. Instagram has several features that can give the most effective output for brands in their promotional campaigns. Therefore, utilize the Instagram features to your benefit and set your ad campaign prudently to get the most out of the platform. Instagram indeed is one of the best social media platforms for brand promotions.