How To Sell On Pricefalls?
Running short of time? Get PDF of the blog in your mail.

Play Now
Pricefalls.com is an online marketplace of the USA, currently used by thousands of sellers listing millions of items across 25 categories. It is the only marketplace of the USA which provides direct marketing rights to all its sellers while offering detailed and strategic marketing efforts that help brands connect with consumers in new ways. That's why it is one of the fastest growing marketplaces of USA. Pricefalls only accepts professional retailers, so one can be assured that their experience will be matched with loyalty and reliability. By allowing direct communication between sellers and customers, Pricefalls focuses on ease of selling.
One of the most important points, there is nothing like Pricefalls API, you can connect your store to Pricefalls Marketplace through FTP.  Definitely, if you are going to sell on Pricefalls, you must have a concern that why one should choose Pricefalls Marketplace. Well here is the answer-
Reasons to sell on Pricefalls:
Pricefalls is the only USA marketplace which provides direct marketing rights to their sellers.
There is no listing fees on Pricefalls marketplace. 
7% to 12% commissions depending on product category.
At Pricefalls, they do their best to ensure that their sellers are reputable and professional. Non-delivery and misrepresentation are strictly against Pricefalls policies.
Pricefalls offers competitive rates to retailers, with your margins in mind. Low margin categories are charged at lower rates.
Provide store management tools so that you can completely manage products listings, orders, and promotions.
Pricefalls is also known for its impeccable customer service. They are very dedicated to their support services.
You get paid directly for each sale, no waiting 1-2 weeks for your share.
Step by Step procedure to sell on Pricefalls:
It is very easy to start selling on Pricefalls Marketplace. Have a look at some steps-
Step-1: Create your account on Pricefalls.com
You will start with sign up process. For this, you need to visit Pricefalls.com and after that click on Sell On Pricefalls. You will get a form for sign up and you have to mention your details like your Store Name, Your Name and Email address in the form. By Clicking on Sign Up, you will get registered with Pricefalls.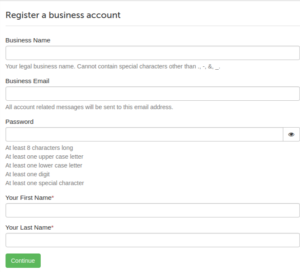 Step-2: Put the general information about your products
Now you need to put the information about your products like category of your products and a description of it. Complete this step by giving the following information-
a) Store Title – Put your store title and it will be best if you are using your brand or business name in it. In this way, you can promote your brand easily.
b) Product Categories – Pricefalls has provided 25 categories of your products, you have to choose the category of products from here.
c) Description – Provide some description to your products. You can define the attribute of your products in this description.
Step-3: Sell on Pricefalls by advertising your brand

In this step just work on the appearance of your products and brands on Pricefalls marketplace. It is recommended by pricefalls that you should use your logo and banner so that you can promote your products more and will get more traffic towards it. Pricefalls seller can earn more revenue by this. Provide these 2 necessary things-
Store Logo: Recommended Resolution: 145px x 85px, Supported formats: jpg, png, and gif.
Store Banner: Recommended Resolution: 968px x 210px, Supported formats: jpg, png, gif.
Step-4: Get Connected
In the next step, you will be asked for your contact details. Mention the correct contact details so that Pricefalls or Buyer both can easily reach you. You can also provide the available hours in which you want to be available for contact. For this Pricefalls provide various options like-
a) Business Address
b) Support Contact
c) Business Hours
d) Privacy Setting so that you can decide which information should be visible to a buyer.
Step-5: Mention Return Policies
Pricefalls has given you feature so that you can decide the return policy for your orders.
a) You can set return policy for so many options like-  Refund Money, Exchange Only, Merchant Credit, Set In Product Listings and for No Returns.
b) You can put the days on which you want the return policy to be applicable.
c) After that give a description about your policy and of course you can mention more than one return policy.
d) You can include Shipping policy and Warranty period about your products.
Step-6: Provide your payment details to your customers
In the next step, you have to provide the payment details through which the client can pay you for the orders. By choosing multiple payment methods you allow your buyers to choose the payment method they are most comfortable with.
Step-7: Billing
Now you are on the last step that is to pay for Pricefalls. Just provide your credit card information with billing address and click on Save & Continue. And Yes, you are all set up to sell on Pricefalls.
Sell on Pricefalls with CedCommerce:
CedCommerce is official channel partner of Walmart, Newegg, Sears, Fruugo, Tophatter, Pricefalls, Shipstation, Bestbuy Canada and many more. We provide integration on various marketplaces through different frameworks like Shopify, Magento, WooCommerce, BigCommerce, Opencart, PrestaShop, etc. Serving more then 3000+ sellers worldwide, CedCommerce is now one of the leading E-Commerce facilitators.
Benefits to start your journey with Pricefalls Marketplace Integration App:
Manage Your Products On Pricefalls Marketplace Through Your Shopify Store :
Sellers can import all of the products of their store on Pricefalls at One-go. Get a synchronization between your Shopify store and Pricefalls. Whatever changes you will make in your products at your Shopify store, the same will reflect on your Pricefalls Seller Panel.
Manage Your Orders :


Whenever you will receive an order on Pricefalls, it will auto sync to your Shopify store.

You will also receive a notification of order receiving on your email id. Once you will ship the order, your tracking details would be fetched by the app and will be sent to your Pricefalls panel. It means, everything would be automated

and you don't need to do anything manually

.



Error And Email Notifications:
Every marketplace has their set of guidelines for the products, if sellers fail to comply with them the integration app notifies them of all the actions. Also

, you will get notifications for Orders, Low Inventory etc.
Custom Features:
You will get various custom features to manage your price and inventory for your products like Custom Pricing. Threshold Inventory etc.
Bulk Product Upload System:
Seller has 

an ability

 to upload the number of products on Pricefalls using the bulk products upload feature. Thereby adhering to aforementioned steps you can instantly start selling on Pricefalls.
Apart from all, you will get 24*7 support through a qualified dedicated account manager. You will get the latest updates of Pricefalls Marketplace with free upgrades in the app. Install Pricefalls Marketplace Integration App now.
So what are you thinking about! Start selling on Pricefalls.com.