How to optimize videos for social media platforms?
Running short of time? Get PDF of the blog in your mail.

Play Now
Videos are the most influential form of content nowadays. But to get the maximum out of it, one needs to understand the basics for marketing the video. Videos can bring you even greater results if they are optimized properly. So, in this blog, we will be focusing on the ways you can optimize videos for social media platforms.
Before doing anything, we all must know why that task is important. So, first of all, let's discuss the necessity to optimize videos for social media platforms.
Here, we gonna have a look at:-
Also Read:- What is Social Media Video Marketing?
Need for complete optimization for your videos:-

Producing or designing great video content brings you halfway. The journey completes till you completely optimize your videos and enhance your reach to the maximum.
Halfway here means that you have done all the efforts, showcased your creativity in the videos, done a great job. But, if it does not reach out to the maximum of your target audience then you are unable to extract the maximum results of what you can easily achieve.
So, optimization of your videos becomes one of the most important steps for making your video campaign successful.
Here are the benefits you can achieve once you optimize your videos for social media platforms:-
Enhance your Audience Reach
Rank high on Search Engine Page
More viable Traffic
Lowering your Bounce Rate
Creating high-Quality Backlink
Increasing your Click-through Rates
Increase your Brand Social Awareness
Increased User Engagement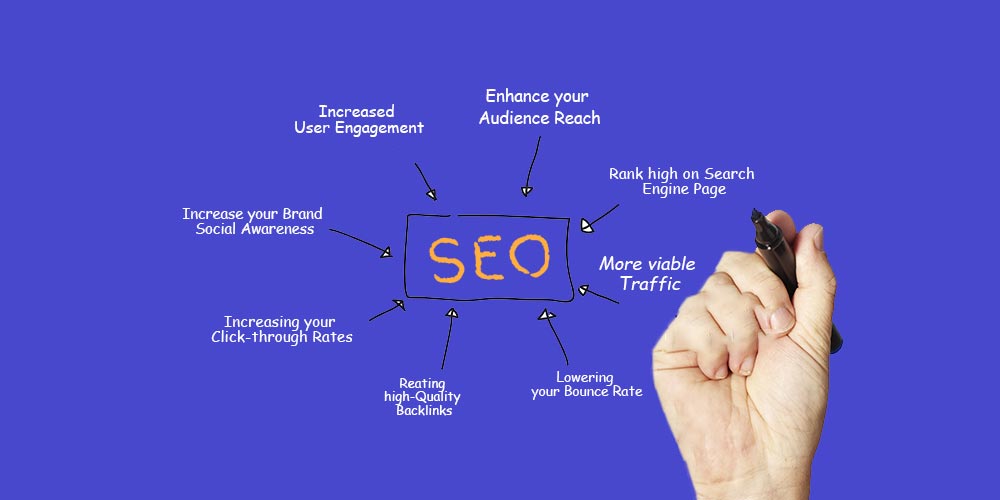 Therefore, optimizing your videos can bring you ahead in the competition and help to reach out to more and more of your target audience. This in turn will generate leads for your business. Following that you can nurture your leads to make them your customers.
So, moving ahead, let's focus on the tips to optimize videos for social media platforms.
Increase in consumption of videos during the pandemic and post-pandemic assumptions on all social media platforms:-
Since the world has witnessed the pandemic, the only way for entertainment was the online platforms. This became the turning point for the digital revolution.
Let's showcase a few of the facts that will state the rise in the consumption of video content:-
During the core of the pandemic in 2020, 96% of the buyers increased their video consumption online. Also, 90% of the masses preferred to watch videos from their favourite brands and businesses!
According to Wordstream, Of all the online activity done by the users, 33.33% of that is video consumption!
On average, people spend more than 100 minutes watching videos on social platforms. (Zenith Media)
Videos on social media get 1200% more shares! That's Incredible!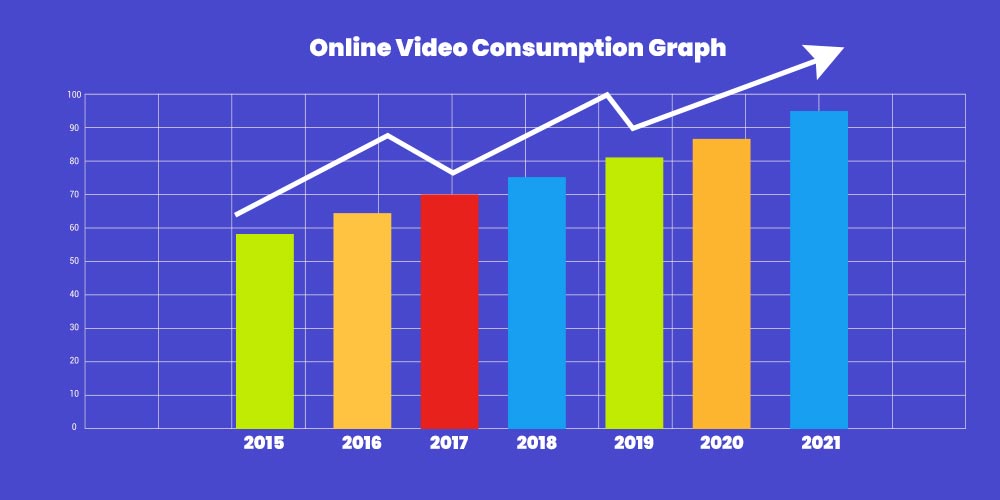 Video content will always be the most loved and preferred content format of consumers over audio and text.
The rise of videos is such that today more than 93% of the marketers in the world are using videos as the prime content in their marketing strategy.
Now, let's showcase the impact that videos are creating on each of the social media platforms with some mindblowing data:-
71% of the buyers found that the Facebook video ads are very relevant! They have gained the trust.
Ads on television are 20 times costlier than Facebook ads!
Top Publishers on Instagram are increasing the Video posts by 90% to 100% each year!
YouTube, the video-only platform, has more than 2 billion monthly active users whereas 30 million daily active users.
There's a lot more that can be stated. The wholesome point is that videos are the pattern and the trends to grab more and more sales and reach to upscale your business and brand!
Tips to optimize videos for social media platforms:-
Optimization is about analyzing key metrics, learning, testing, and making all these work better to achieve your video strategy and business goals. There are a few key pointers that we would keep an eye on to ensure a successful SEO.
Here we gonna explain that how can you make the most of the video on each of your social media platforms.
So let's start with Facebook!
Optimize your Facebook videos:-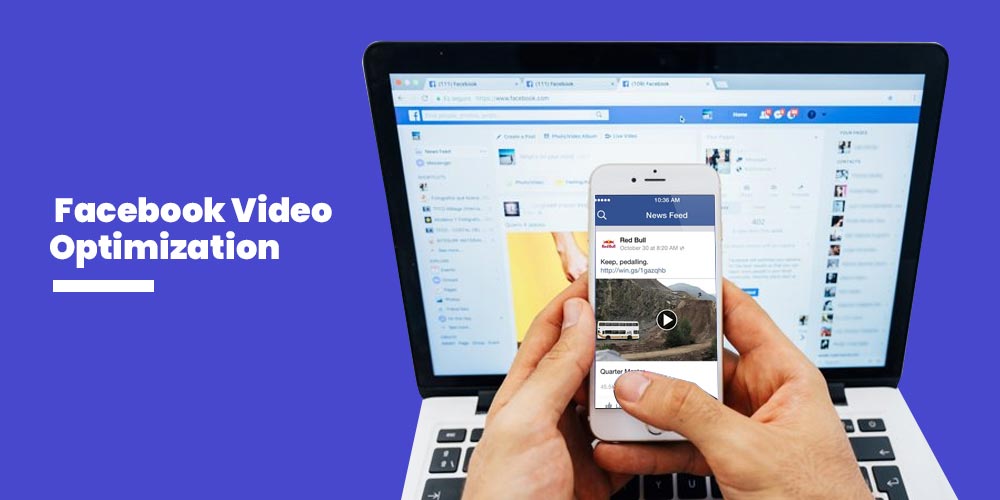 A perfect thumbnail:-
Now, this is the first thing that the viewer sees and then decides to view the video or not. So, the thumbnail creates the first impact on the viewer which in turn is your target audience. Therefore, the thumbnail Image should be very impactful and tends the viewer to click the video and watch it.
Facebook gives you 10 options to choose the thumbnail image from your video frames. Apart from this, you can go ahead with the personalised thumbnail if you don't want any of them for the video frame. So, no boundaries so make full use of that.
Rich Caption:-
80% of the Facebook videos are watched on mute. So, having a rich content caption is the key. Viewers watching videos can get the complete info through your caption and it also helps your video to rank if created on proper keyword research. So focus on finding great and valuable caption content for your Facebook videos.
Title and description:-
The keyword is the thing to focus on here. You should see that the title and the description should be drafted with the proper keyword research you are targeting.
Tags:-
Tags here are the topics on which you want your video to appear. Also, you can add locations in the tags.
Here's what Neil Patel says on this. Have a look!
Optimize YouTube videos:-
YouTube is the second-largest search engine. YouTube can significantly improve your SEO and helps with developing a brand presence. This platform presents distinctive content opportunities that are easy to consume by the audience.
YouTube doesn't only provide entertainment content but also it is a great marketing position as well. YouTube has more than 2 billion active users now; it can be accessed in 80 languages, for 95% of the world's population.
If you need to strengthen your pipeline, you need to make more and more meaningful videos that people watch. The more authority your channel develops, the easier it is to rank. To build authority, it is essential to keep your videos similar to the theme of your channel on YouTube.
Video Creation
If you have never crafted a YouTube before, it is one of the biggest challenges for a beginner. Most people don't want to show their faces on YouTube videos and are shy. Well, you don't have to be present on your YT videos.
But, the goal of the video should be clear.
Here is the stated list of goals that you want to accomplish by creating YouTube videos:
Capture the lead
For this goal, you have to draw viewers' attention to a link embedded below the video and explain to visitors what benefit will they get by clicking and viewing the link.
Build readership of your website
It is an exceptional way to encourage the audience to check your site by providing a clickable link to the site.
Make a direct sale
You must present a "CTA" in your videos. You must provide a link that goes to an order form.
How to Optimize Your YouTube Videos?
Now that you have created a YouTube channel, it is essential to optimize your videos.
Here are the pointers:-
Title
The title of your video tells the audience what your video is based upon. When people are scrolling through a search list, the title is the first thing they come across. Your title should be clear and compelling. It should be focused and encourage them to click on the video. It is essential to do proper keyword research to know what users are searching for.
Description
When writing the description for your YouTube video, always keep in mind that YouTube shows about the first 100 characters of your video's description. If the viewers wish to read more than that then they need to click on "show more." That's the reason why you should include CTAs and other important links at the beginning of the description. After that, you can have a video transcript. They are amazing as they are a great way to improve the SEO of the video because the content is always full of keywords. You must also include a default channel description that provides video credits, video-specific time stamps, and links to your social channels.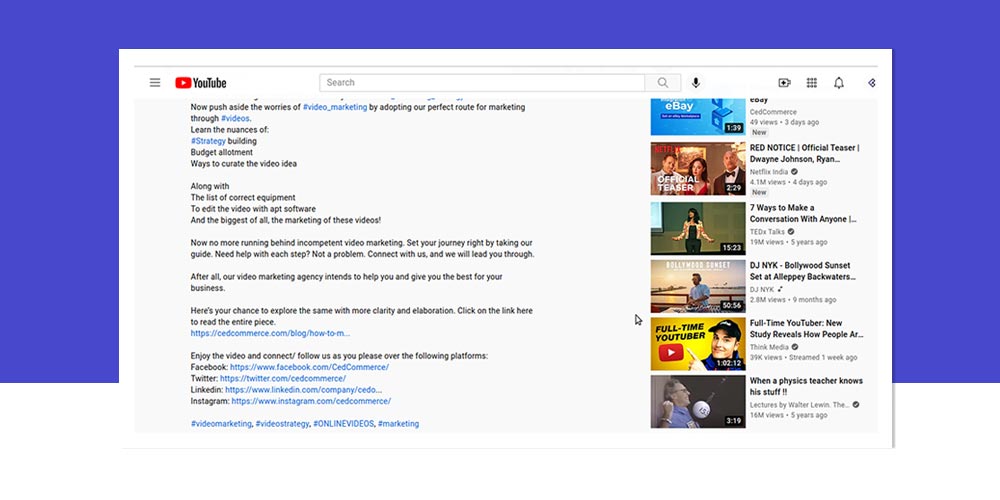 Tags
Highlight the primary keywords and focus words in tags. Tags are a great way to widen the reach of your video as they are associated with your video with other similar videos. In tagging, use your important keywords first, and after that, you can use long-tail keywords and different focus keywords.
Category
YouTube always asks you to choose a video category when you upload your video. It helps in grouping your video with the linked content present on YouTube.
Thumbnail
It is the image of your video that viewers see while scrolling through video results. Video thumbnails have a massive impact on the number of clicks your video gets. As per YouTube, 90 per cent of the best-performing YouTube videos have custom thumbnails. YouTube recommends a 1280* 720-pixel image so that it fits best!

Other social platforms also work on the same basics. Like Instagram, TikTok, SnapChat, Twitter, etc.
You need to focus on the following:-
What's the aesthetics of the platform:-
Each platform has its own goals and aesthetics. You need to find them clearly and prepare your content accordingly.
Continuity is the Key:-

People love watching videos from their favourite brands and business. Be Consistent. Do not let them go and entertain them with regular postings and interactions.
Each of the platforms has a different format and resolutions which work best on that platform. Here are the preferred dimensions
Facebook:-
Preferred Format:- MP4
Size and length:- file size of not more than 10 GB whereas the maximum length of the video is 240 minutes.
Resolution:- 1080p or less
YouTube:-
Dimension:- 3840*2160 max
Resolution:- 2160p Maximum
Preferred ratio:- 16:9
Size and length:- file size of not more than 128 GB whereas the maximum length of the video is 12 hours.
Instagram:-
Video posts Length:- 60 seconds maximum
IGTV video length:- 60 min
Resolution:-
Square video 600*600. To 1080*1080.
Portrait video minimum resolution is 600*750. To 1080*1350.
The landscape video is 600*315. To 1080*608.
Stories video 600*1067. To 1080*1920.
Carousel video 600*700. To 1080*1080.
The ratio of the videos:-
Square Video – 1:1 Aspect Ratio
Portrait Video – 4:5 Aspect Ratio
Landscape Video – 1.91:1 to 16:9
Stories Video – 9:16 Aspect Ratio
Carousel video:-

Square- 1:1
Portrait- 4:5
Landscape- 16:9
The Continuous optimizations:-
There are five things you need to examine. After the video is live, optimization continues ahead forever.
Keeping your videos handy and short and to the point helps with load speed and file size as well.
Choose one proper action
Choose one desired action to call your audience. Don't divert their minds with different things to do. Save it for other videos. One CTA per video.
There are two main types of CTA's
You can use notations to get viewers to click through to another site while they're watching.
You can capture information via a form. The form can be the second half of the video, appear at the end of the video, and slide out from the player mid-video.
Optimize videos for search engines
Embed the video on your landing page and post it to YouTube later to counter different keywords. Promote them separately, as if they're two other videos. This can help you to get reach on both but prevents SEO cannibalization.
Optimize videos for mobile
If the video is embedded on your landing page, make sure you have a dedicated responsive site.
You are self-hosting the video, see to it that it adjusts appropriately when viewers switch to landscape in their handsets.
Your video is under four minutes, use an MP4 file as a better option.
If your video is over four minutes, use Apple's HTTP Live Streaming.
Make sure buttons are more prominent and easy to click.
Make sure your CTA's work well on all mobile devices.
Video often provides a summary for those who don't want to read down a page.
Videos will surely benefit your business. You just need to find out the types of videos and how to use them properly!
You are the one now!
Conclusion:-
Optimizations are very important! We have stated all the points through which you can optimize videos for social media platforms!
In case of any other information, you can either come down to the comment section or you can directly connect to us anytime directly on Whatsapp or Skype.
Visit:- Video Marketing Services By CedCommerce
Go ahead, make the most and optimize videos for your social media platforms!